AData XPG SD700X 1TB External Solid State Drive (SSD) overview
Overview

The XPG SD700X is the first gaming-styled IP68 external SSD designed to expand console storage. It's completely dust-tight and highly waterproof, delivering up to 1TB in plug n play for Xbox One and PS4. With quality 3D NAND plus DRAM cache and SLC mode, the SD700X reaches 440MB/s read and write – over 4X faster than internal Xbox One/PS4 HDDs. That means games load faster and run smoother, giving gamers the double benefit of space and speed. Plus, it's PC and Android compatible as a bonus.

Big capacity mobilizes your library

Games keep getting bigger and console drives struggle to keep up. Available in 256GB, 512GB, and 1TB, the SD700X SSD frees you from the horrible need to choose which title to keep and which to delete. And since it's plug n play with any Xbox One/PS4, you can take it with you, connect to a console at a friend's or a gaming event, and have instant access to stored games and content.

*Easily store 25 big AAA games, based on 30GB-50GB per title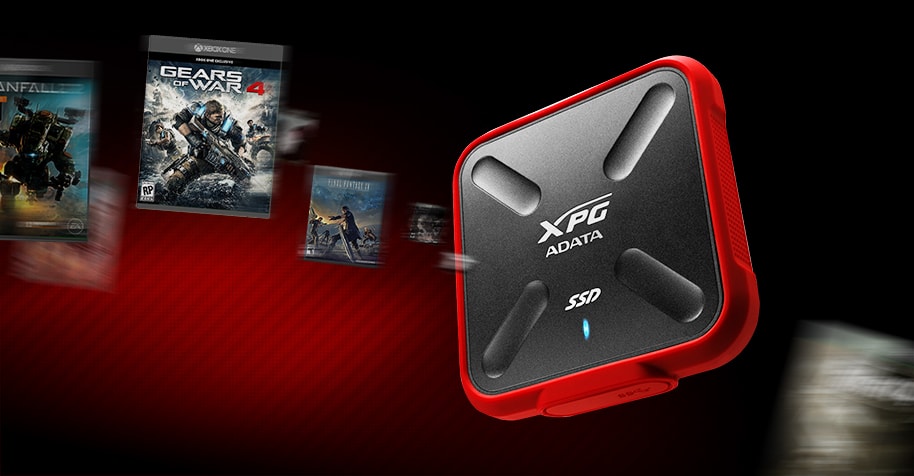 Don't wait – load games faster

We all know the frustration of sitting around waiting for games to load. It's enough to make your blood boil sometimes. Well, the SD700X is here to help. SSD speeds accelerate load times by an average 20% compared to internal console drives – that's a big difference!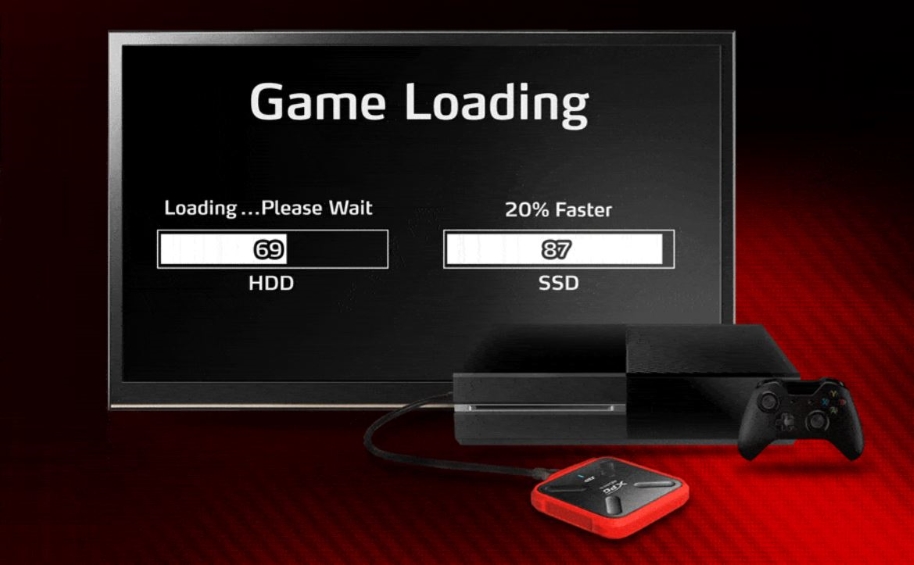 IP68 certified and military-spec shockproof

Gamers need to refuel too, but don't worry if you spill your drink of choice on the SD700X. It's IEC IP68 certified, easily surviving an hour of immersion in 1.5m deep water. Add total dust-tight protection and US Army MIL-STD-810G 516.6 drop/shock resistance, and the SD700X becomes a true game guardian whether at home or away.

*Water/dustproof ratings apply only when USB cover firmly closed and secure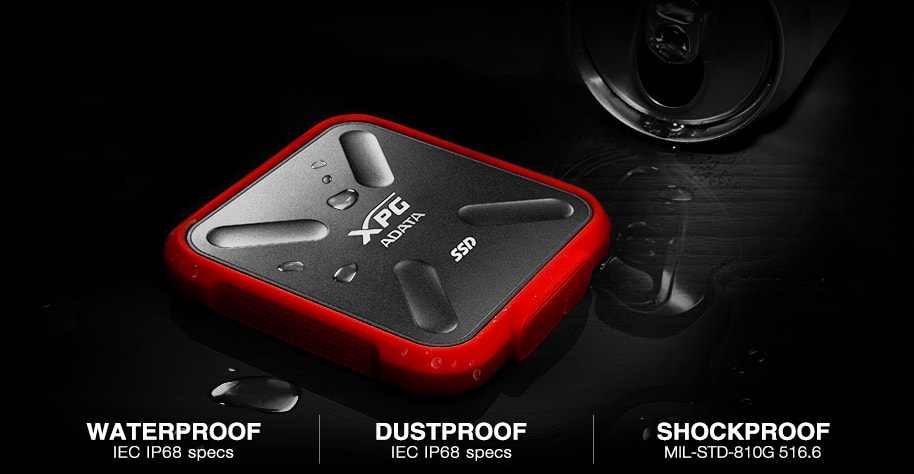 All-new 3D NAND helps advance gaming

The SD700X uses 3D TLC NAND Flash – more reliable and efficient than older 2D NAND and allows for bigger capacities without huge increases in cost to you. This is how SSDs finally make a big impact on games.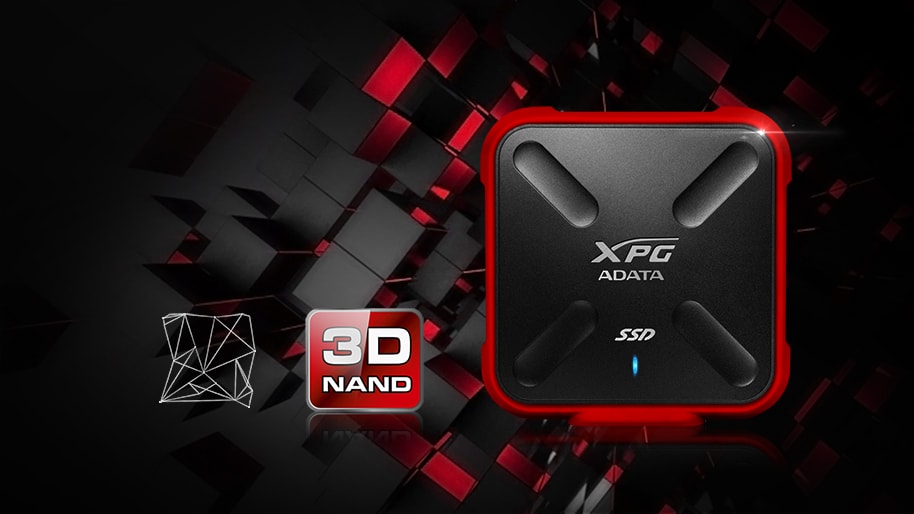 Light, portable, and always action-ready

Gather around the fun – it's so easy to carry the SD700X with cool red and black color gaming appearance. Amazing that a 100g device can carry a virtual truckload of gaming goodness. Modern technology!

*Requires Xbox Live login from original game owner.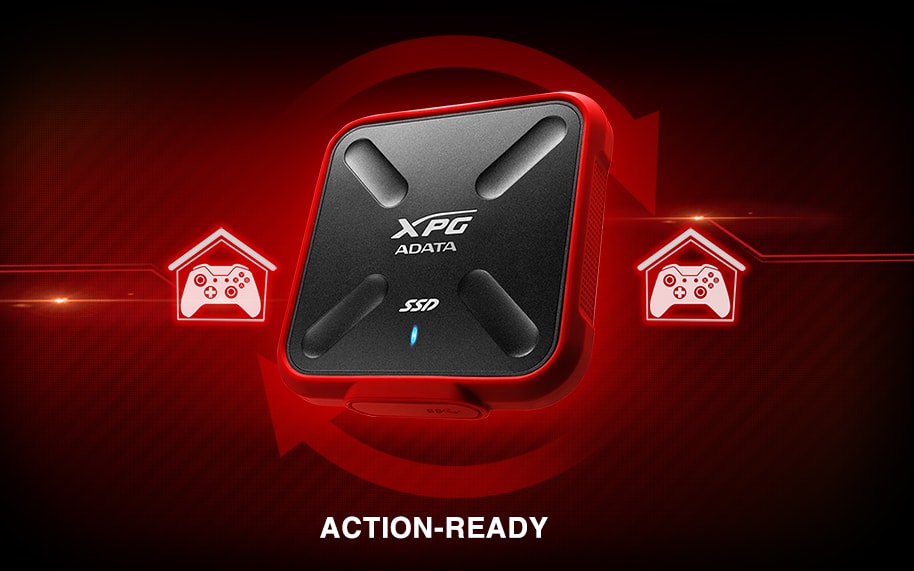 High speed drives fast gaming

Even a basic SSD offers big speed boosts compared to internal console HDDs, but the SD700X isn't basic. It has a DRAM cache and SLC caching, or SLC mode, to handle high demand sessions and frequently-accessed data. With up to 440MB/s, leave HDDs behind, load faster, and enjoy smoother games with less texture pop and other issues.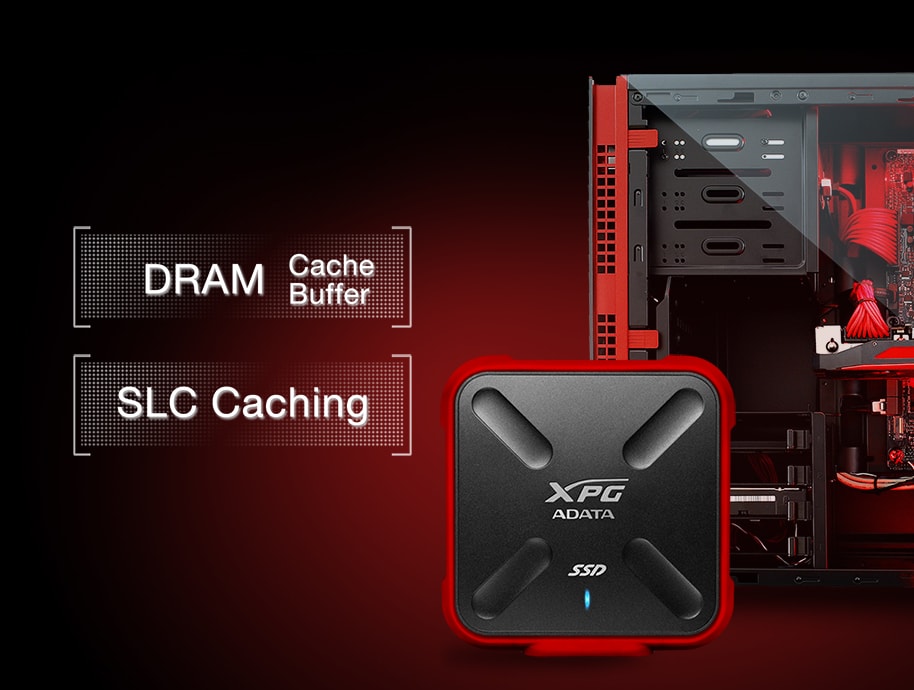 Compatible with your platforms of choice

Working via USB 3.1, the SD700X is plug n play, driver-free compatible with Xbox One, PS4, Windows PC, and Android.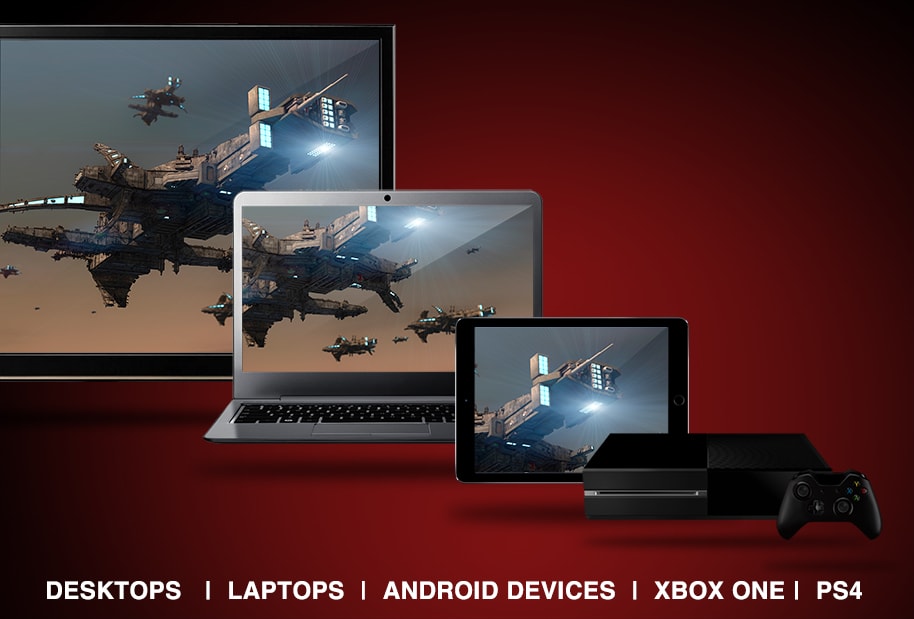 So many advantages over HDD!

Like all SSDs, the SD700X is silent, cool, energy-saving, and much more resistant to shocks and drops than HDDs. It also looks cool – very cool.