AMD EPYC Milan 7663, 56 Core 112 Threads, 2.00GHz, 256MB Cache, 240Watts. overview
Delivering on our promise to continuously drive innovation to help solve the world's biggest challenges, AMD introduces the new 3rd Gen AMD EPYC™ server processors, featuring the EPYC™ 7763 the world's highest performing server processor1. AMD EPYC™ 7003 Series helps elevate your business productivity by enabling faster application performance.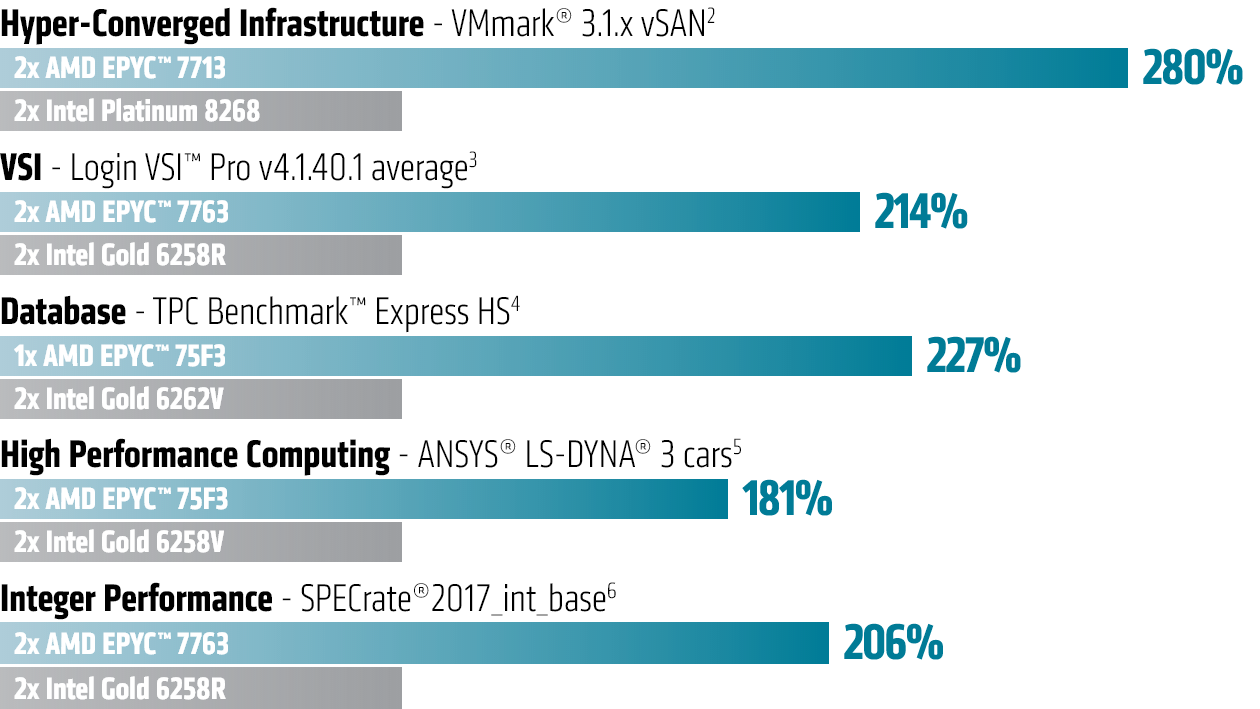 Workload Performance Leadership
Powering solutions in the Cloud, on-prem or off-prem, in containers, or VMs. Whether on bare metal or HCI, AMD EPYC™ 7003 Series provides outstanding performance across the wide spectrum of industry standard applications.

As the leader in high-performance computing, AMD continues to raise the bar for data center computing delivering on its continuous roadmap execution and commitment to innovation.
The Secret is Under the Hood
Built on the "Zen 3" core and AMD Infinity Architecture, the new AMD EPYC™ 7003 Series processors provide a full feature set across the stack with industry leading I/O, 7nm x86 CPU technology, and an integrated security processor on die. EPYC™ 7003 CPUs provide up to 32MB of L3 cache per core, 4-6-8 memory channel interleaving designed for better economies and performance in multiple DIMM configurations, plus synchronized clocks between fabric and memory, all driving better, faster time to results.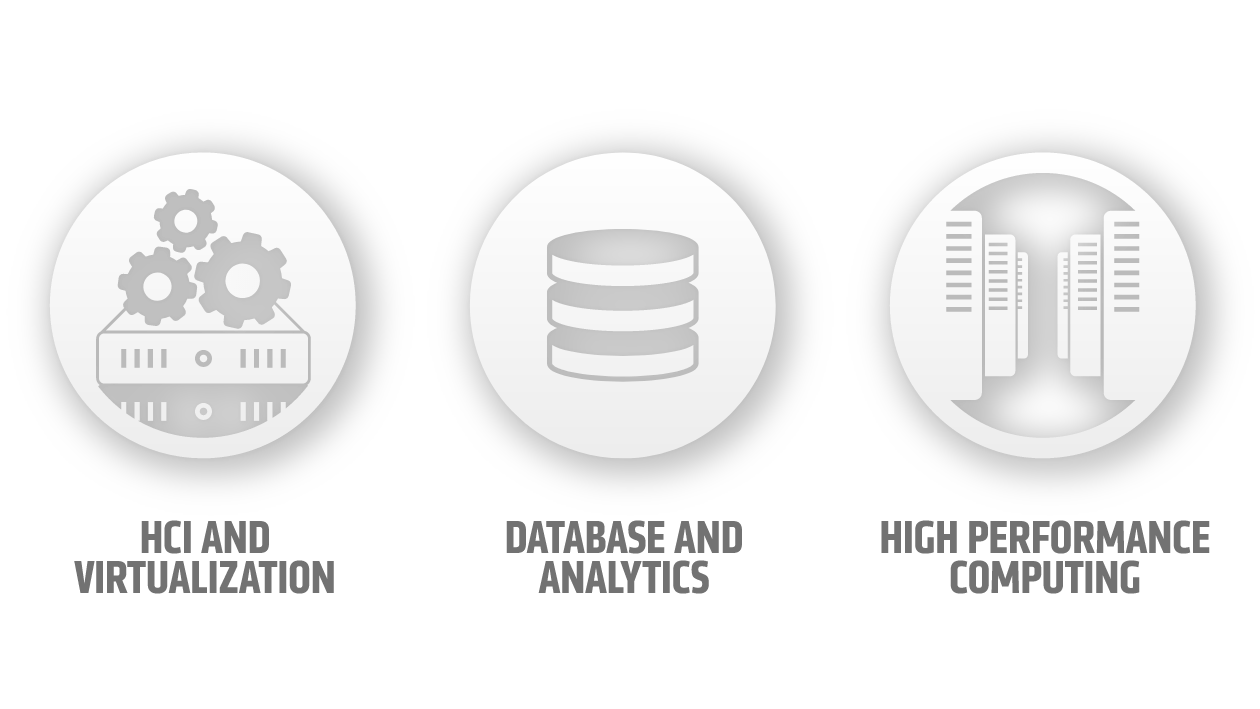 Capture the Full Benefits of your IT Investments
From traditional application deployment to the latest innovations, with AMD EPYC™ 7003 processors you have the system resources and capacity your applications require.

We're constantly increasing our software optimization footprint to help ensure applications leverage all the innovations of AMD EPYC™ processors. For example, as of January 2021, there are over 132 AMD EPYC™ powered VMware® certified platforms. The broad ecosystem and support for open tools and libraries are more reasons why top cloud providers are choosing AMD.

Delivering the results you need, when you need them, AMD EPYC™ powered servers help you capitalize on business impact quickly across your enterprise – no matter how, where, or when your applications run.
The Most Important Element Inside Our Processors is Your Data
In a world full of complexity, you need to help your workloads be more secure, from processes all the way to your data. Built into the silicon, AMD Infinity Guard is a suite of advanced security features designed to defend against internal and external threats attacking your data and decrease potential attack surfaces as software is booted, executed, and processes your critical data. Featuring AMD Secure Encrypted Virtualization technologies strengthened with Secure Nested Paging, AMD is helping power breakthrough data security advancements, such as confidential computing.