AMD Radeon Pro W6800 32GB GDDR6 Pro Graphics Card overview
DISCOVER YOUR SOFTWARES FULL POTENTIAL
Introducing the Incredibly Rapid Radeon PRO W6800. Delivering a Gigantic 32 GB of High-Performance ECC Memory, Hardware Raytracing, Optimizations for 6 Ultra-HD HDR Displays, Accelerated Software Multi-Tasking, PCIe 4.0 for Advanced Data Transfer Speeds, and Certifications for Many Popular Applications.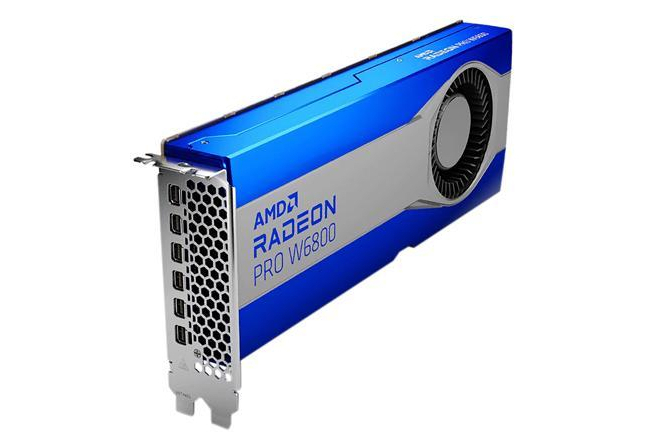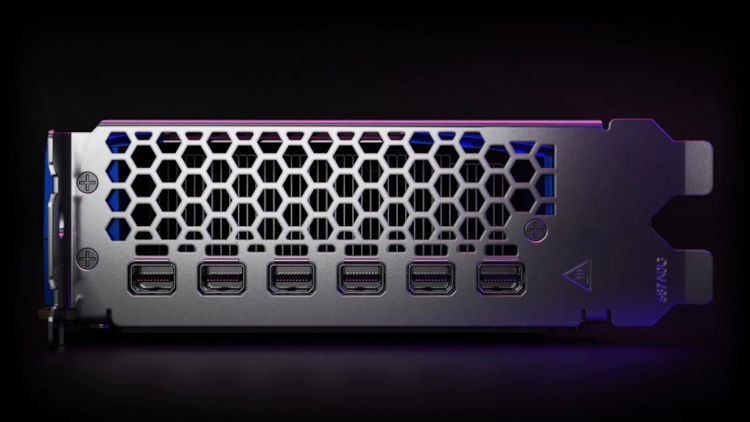 6 DISPLAYS AS STANDARD
Optimized for Six modern HDR, Ultra-HD and Ultrawide displays. With mini-DisplayPort connections to allow more monitors in a carefully condensed form. Taking user efficiencies to the next level.
32GB OF FAST MEMORY
Using high-performing GDDR6 memory, this GPU brings the potential to take on legendary scale projects, and build models that you never thought were possible on a single GPU. With the ability to load multiple, huge textures into the gigantic 32GB memory space, this GPU will politely laugh at projects that before made your previous GPU nervously sweat and shake. Leap into those projects knowing that this GPU is here to support, not let you down.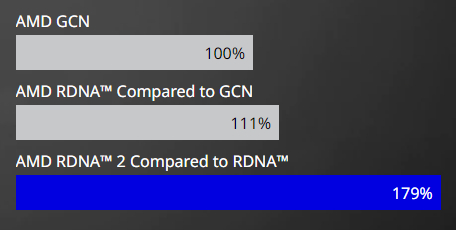 GENERATION LEAPS
Using our latest astonishing graphics architecture, we've taken performance further. As your projects get bigger, and more demanding, your GPU can keep pushing workloads towards that impending deadline. With the right hardware, there's no reason for those deadlines to be as scary as they once were.
SOFTWARE CERTIFICATIONS
Certifications are not something that should be taken for granted, which is why we put them at the core of our GPUs. Certifications offer solid reliability, stability, and dependability when that critical project deadline looms over you. We worry about them, so you don't have to.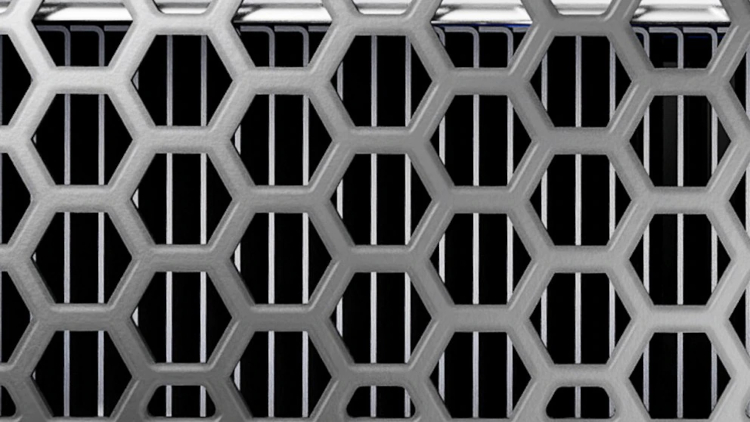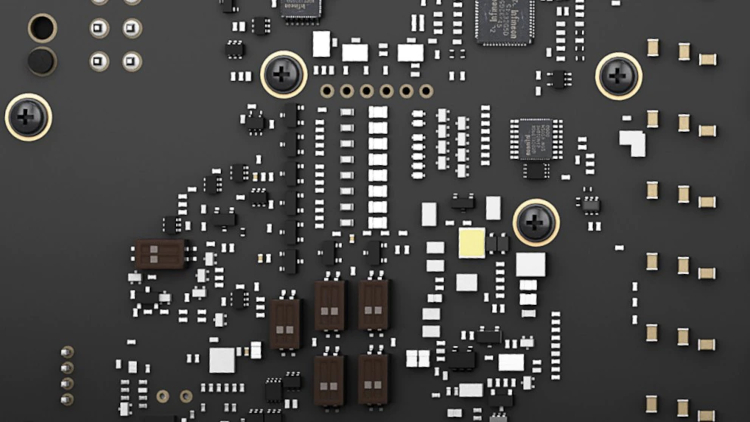 AMD SECURE PROCESSOR
As part of security by design, AMD integrates dedicated security hardware in the GPU, which acts as a Hardware Root Of Trust, helping to create a foundational layer of graphics hardware security. Taking Security Seriously.
HARDWARE RAYTRACING
Built from the ground up, with the established graphics foundation of the leading games consoles. AMD RDNA™ 2 Hardware Raytracing is now available for professional graphics.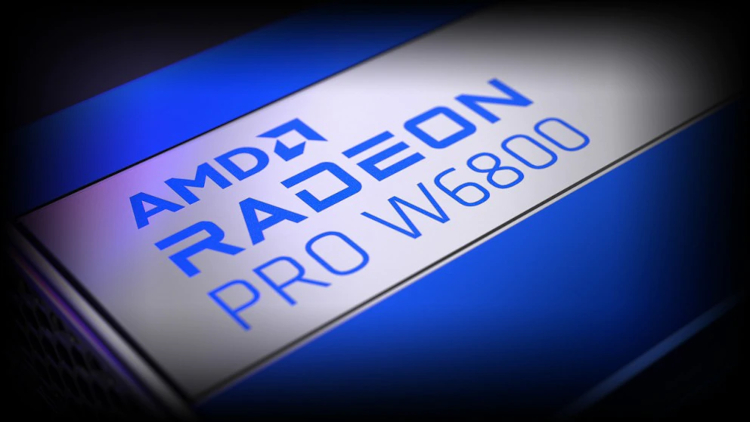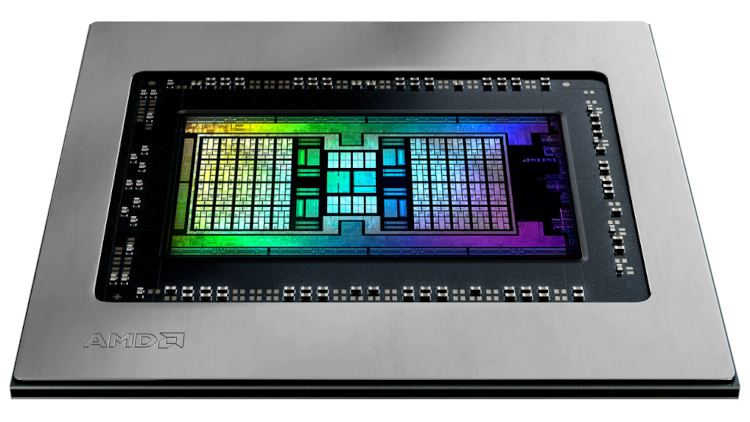 LEVERAGING THE 'ZEN' ARCHITECTURE
Introducing the all-new AMD Infinity Cache™ technology. Enabling high bandwidth at low power and low latency. Helping to remove data bottlenecks in your projects.
HIGH SPEED DATA TRANSFER
State of the Art PCI Express 4.0 Technology that Delivers a New Standard in Bandwidth Performance. Forging the Ultimate Data Transfer Experience.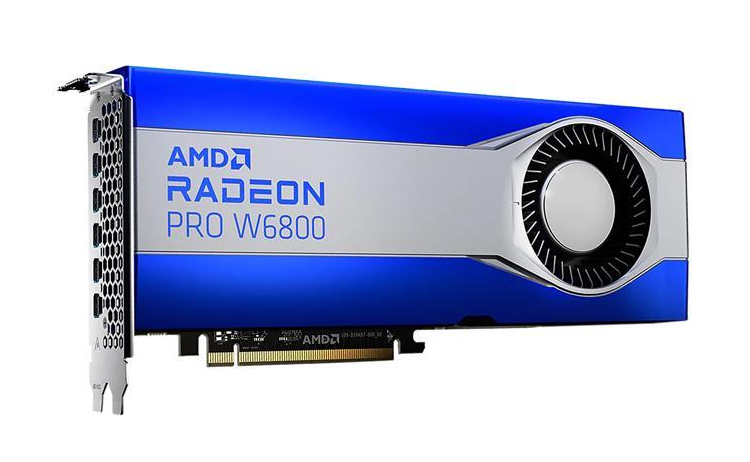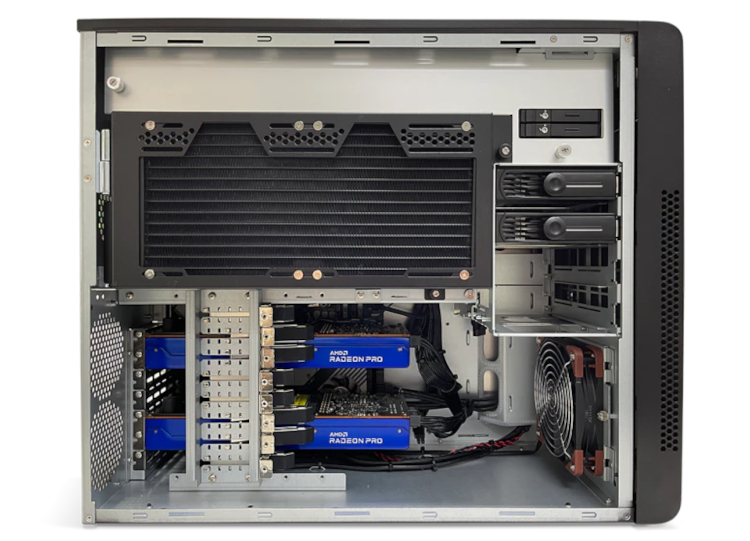 METICULOUSLY ENGINEERED
Our GPUs are designed for 24/7 use in modern professional environments. This extends to the physical design of the GPU where the predictable heat generated when under full load, is carefully exhausted out the back. And not into your powerhouse of a machine. We keep cool (and quiet), so you can keep your cool when things get hot.
2K. 4K. 8K. ULTRAWIDE - YOU DECIDE
Optimized for multiple displays, Ultra-High Definition (UHD), High Dynamic Range (HDR) and Ultrawide resolutions, we ensure the GPU is up to whatever monitor choice you make. Even if you want to use 10-bit for truer colors. Pixels never looked so real.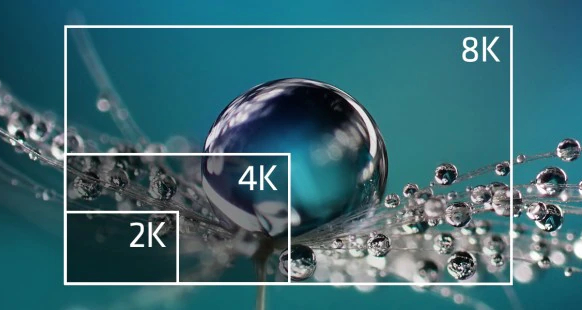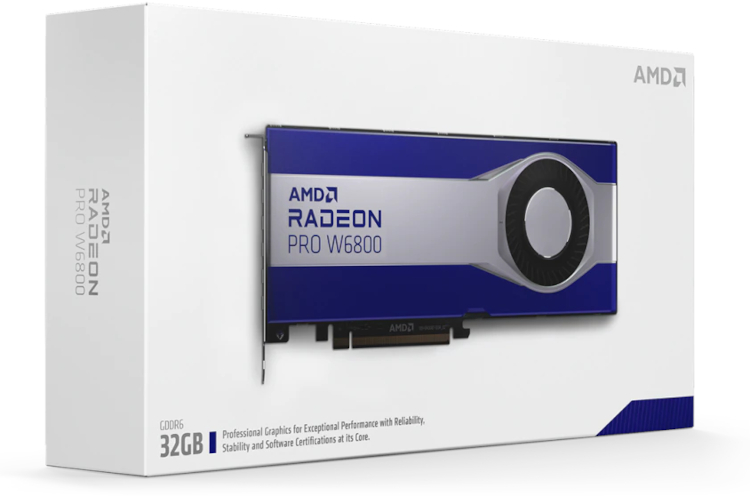 METICULOUSLY ENGINEERED
We embrace the responsibility to help protect our planet. Our latest graphics packaging is now much smaller, condensed to 59% the size of previous packaging. Helping reduce our use of unnecessary raw materials. It is, of course, fully recyclable too.