Antec P110 Luce Tempered Glass MId Tower with HDMI Port overview
Tempered Glass Side Panel
Suports up to ATX Motherboards
Click Here to see TechPowerUp' Review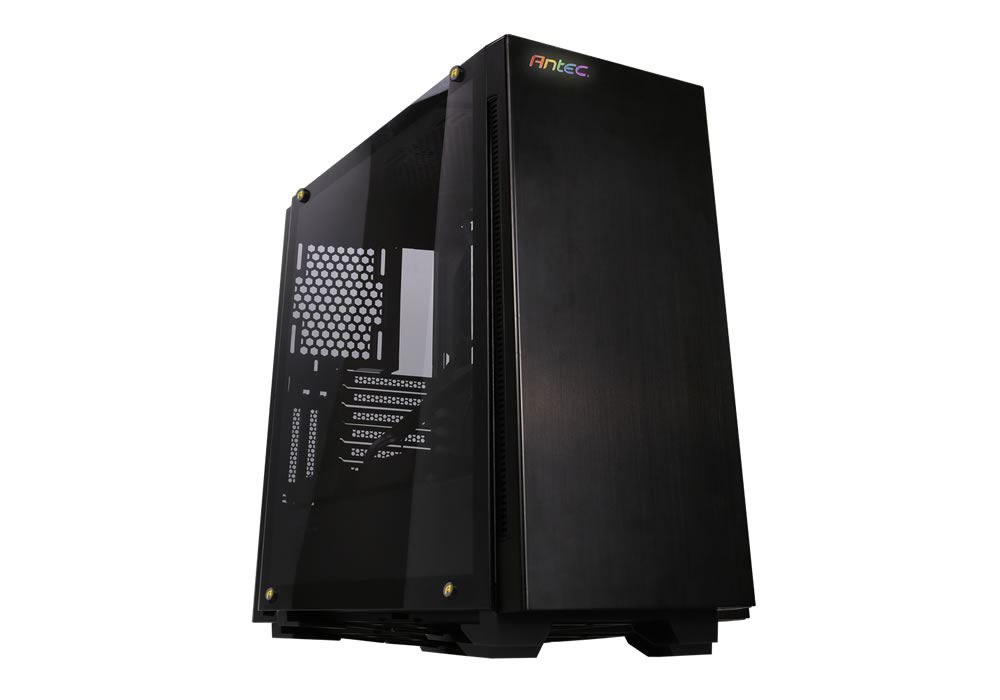 The P110 Luce combines versatility and performance with refined craftsmanship for a sleek, VR-ready mid tower that features an adjsutable VGA holder, cable management bar, and removeable drive bays, for outsanding flexibility and customization.
Tempered Glass Side Panel
The Antec P110 Luce features a 4mm thick tempered glass side panel, to show off your build, which is finished off with a white Antec LED logo, to make your build shine.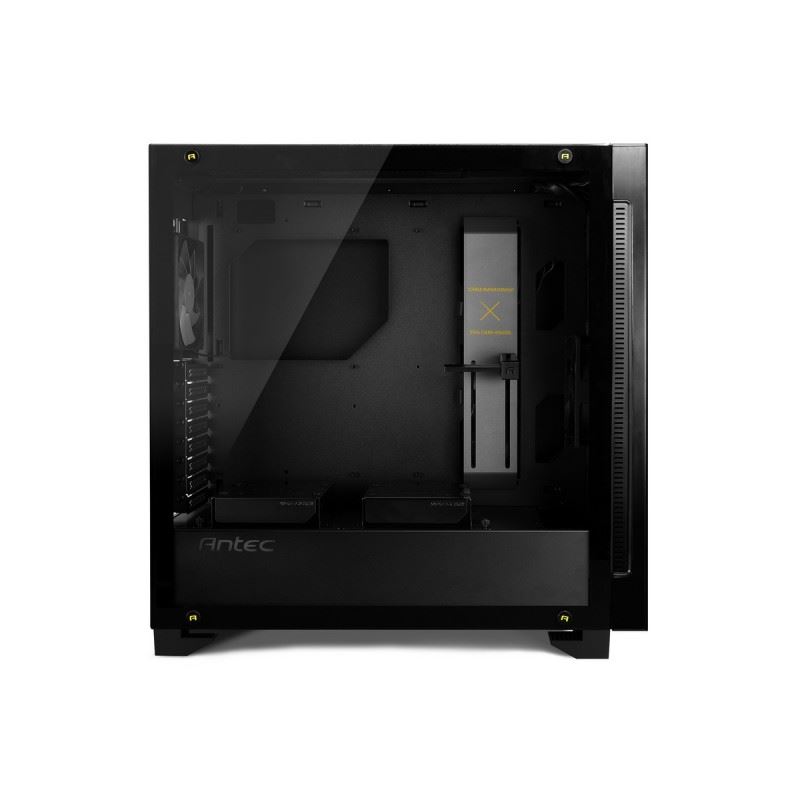 7-Color RGB LED Logo
The front panel has a built in RGB Antec Logo, which is customisable with the built in RGB LED controller.
Flexible Hardware Configurations
with a total of 8+2 Expansion slots, the Antec P110 Luce has the option of either installing the graphics card horizontally or vertically to really show off the performance of your hardware. also included is a VGA card holder to prevent card sag even for the most powerful systems.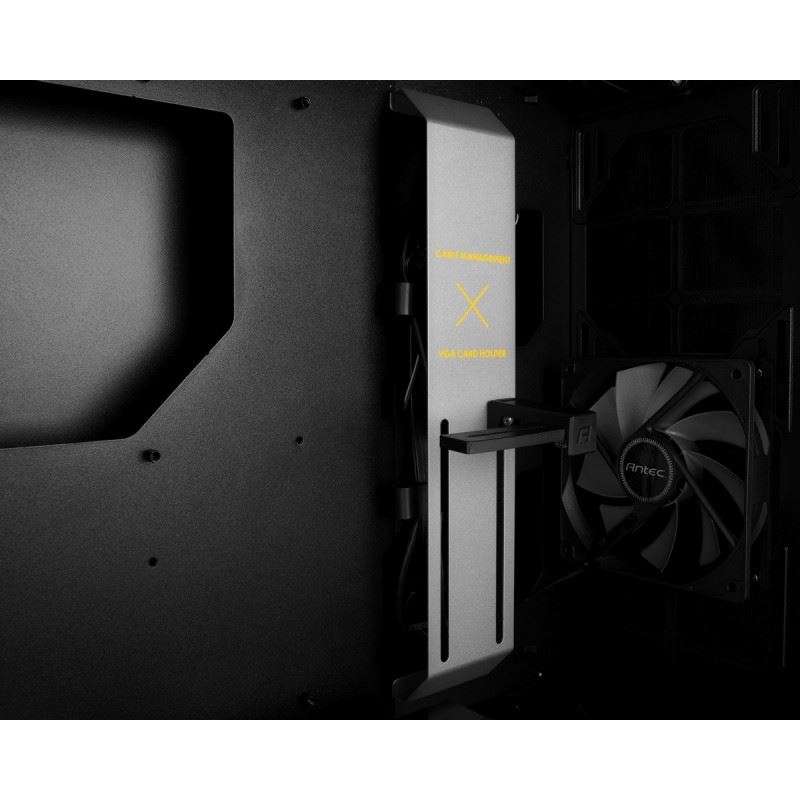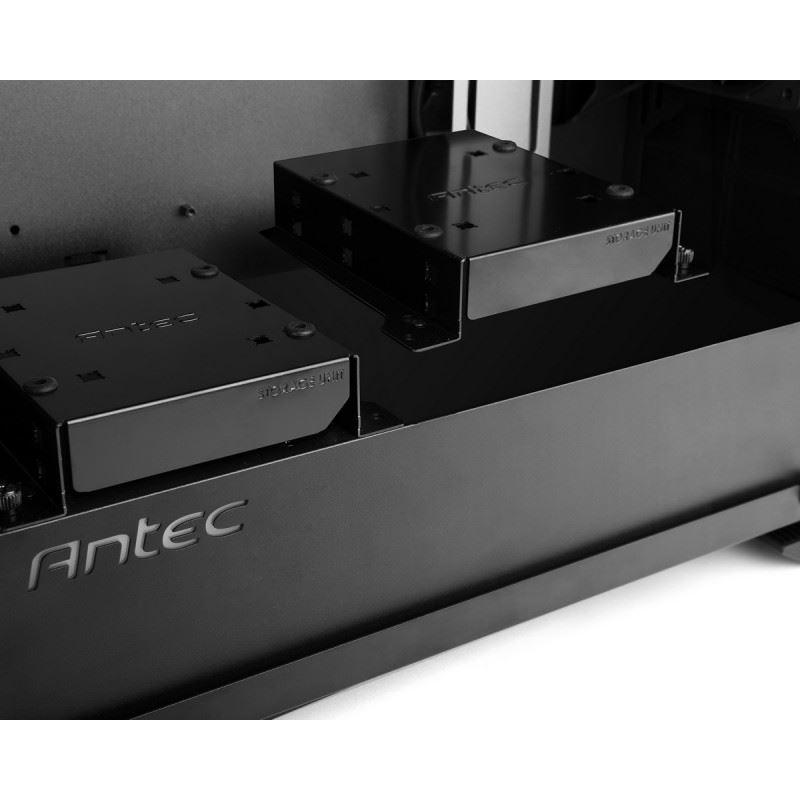 Expandability
The Antec P110 Luce features Tool-Less Drive Bays for easy install of drives, including 3.5 inch drives which are removable by thumbscrews, and a sprin-bolt SSD Tray.
Thermal Management
with Multiple radiator mounting points, the P110 Luce has plenty of flexibility with regard to cooling, supporting up to a 360mm Radiator in the front and 280 in the top,you can overclock your CPU and be rest assured you ahve the support to keep it cool.