ASRock AMD Radeon RX 6600 XT Challenger D OC 8GB GDDR6 Graphics Card overview
AMD RDNA 2 ARCHITECTURE
AMD RDNA 2 architecture is the foundation for next-generation PC gaming graphics, the PlayStation 5 and Xbox Series S and X consoles. The groundbreaking RDNA architecture was first introduced at E3 2019, and since then has continuously evolved to spearhead the next generation of high performance gaming. It's the DNA that powers your games, the DNA that brings your games to life, the DNA that keeps evolving. AMD RDNA 2 architecture introduces significant architecture advancements in the form of an enhanced compute unit, new visual pipeline, and all new AMD Infinity Cache, enabling high resolution gaming performance with vivid visuals.
EPIC 1080p GAMING
Introducing the AMD Radeon RX 6600 XT graphics card, featuring the breakthrough AMD RDNA 2 architecture, engineered to deliver the ultimate 1080p gaming experience. AMD RDNA 2 compute units and AMD Infinity Cache, paired with 8GB of GDDR6 memory enable the ultimate future-ready gaming experience.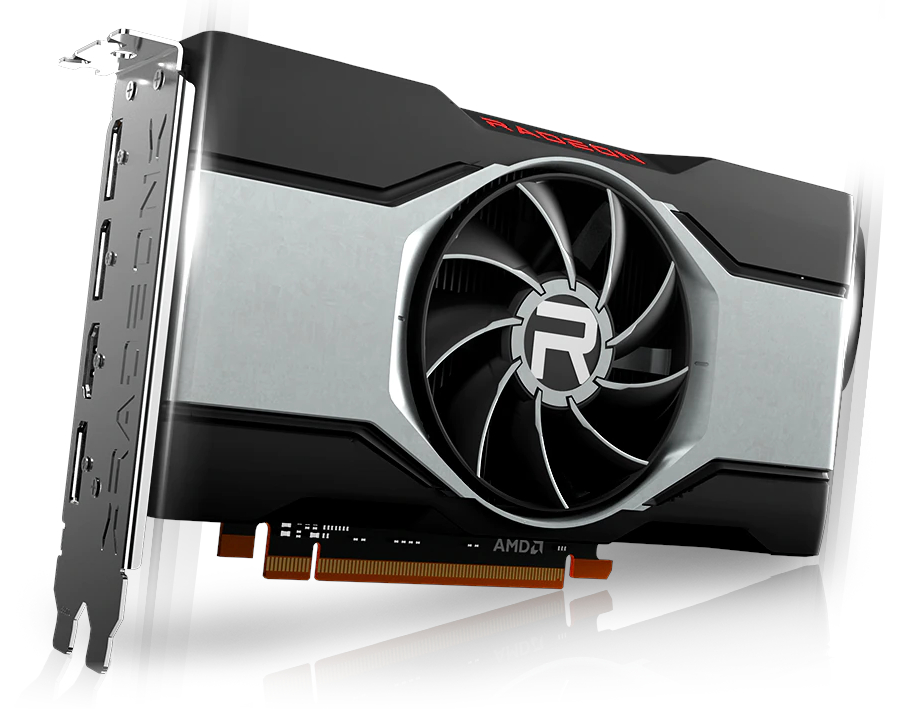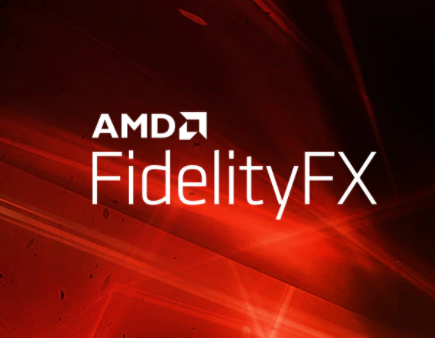 GET A BOOST IN FRAMES FOR YOUR GAMES
AMD FidelityFX Super Resolution (FSR) uses cutting-edge upscaling technologies to help boost your framerates in select titles and deliver high-quality, high-resolution gaming experiences, without having to upgrade to a new graphics card.
VIVID VISUALS
With support for DirectX Raytracing (DXR), Variable Rate Shading (VRS), and AMD FidelityFX, the AMD RDNA 2 architecture powers the next generation of gaming visuals at any resolution, providing a captivating gaming experience.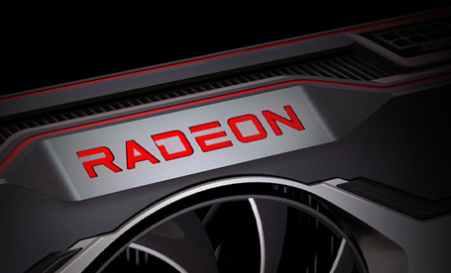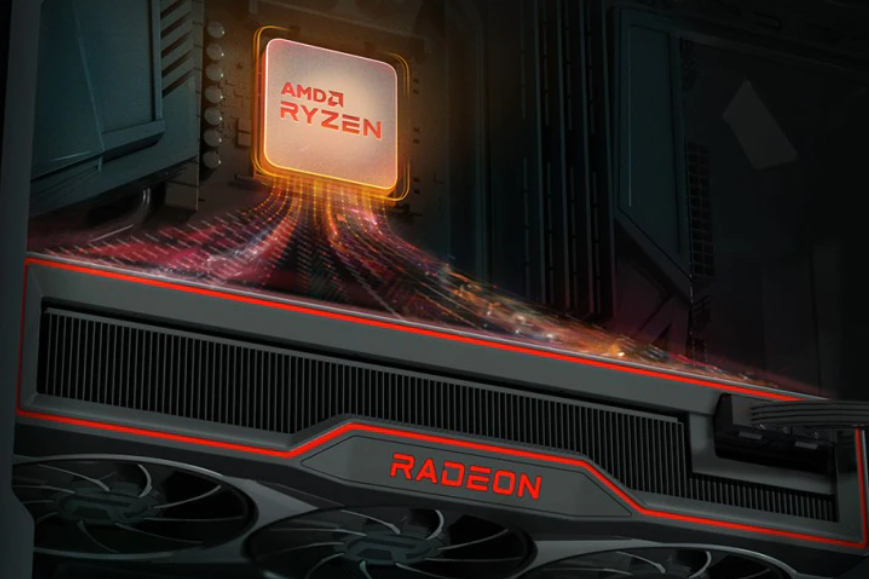 AMD SMART ACCESS MEMORY
Enable AMD Ryzen processors to harness the full potential of the graphics card memory. Enjoy increased performance with all-AMD in your system for the ultimate gaming advantage.
DUAL FAN DESIGN
Two fans that provide strong cooling performance and make your gaming rig stay cool. It's optimized for delivering excellent gaming experience with stylish and streamlined design.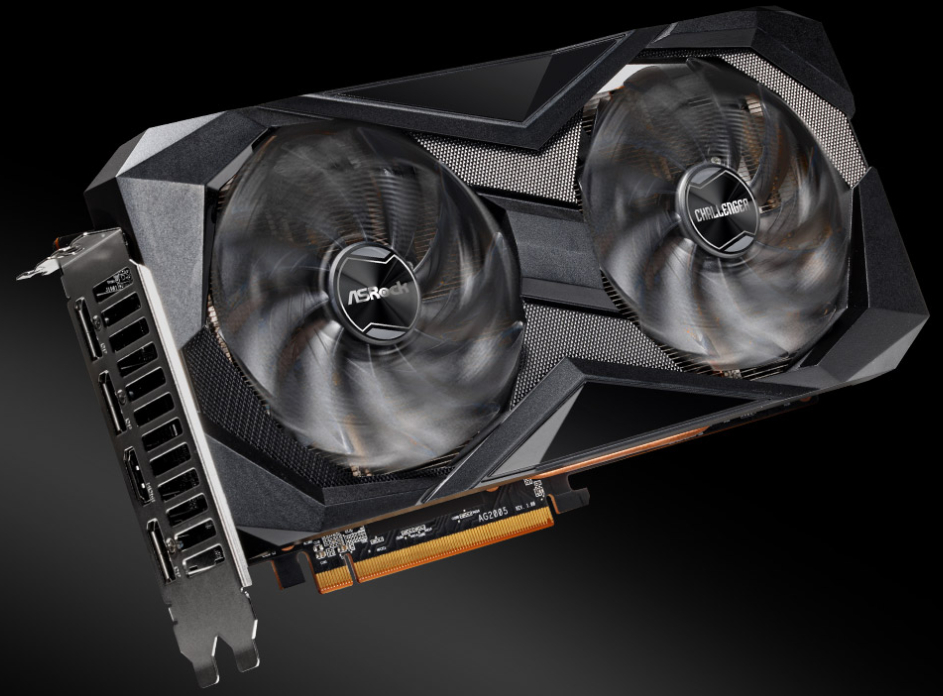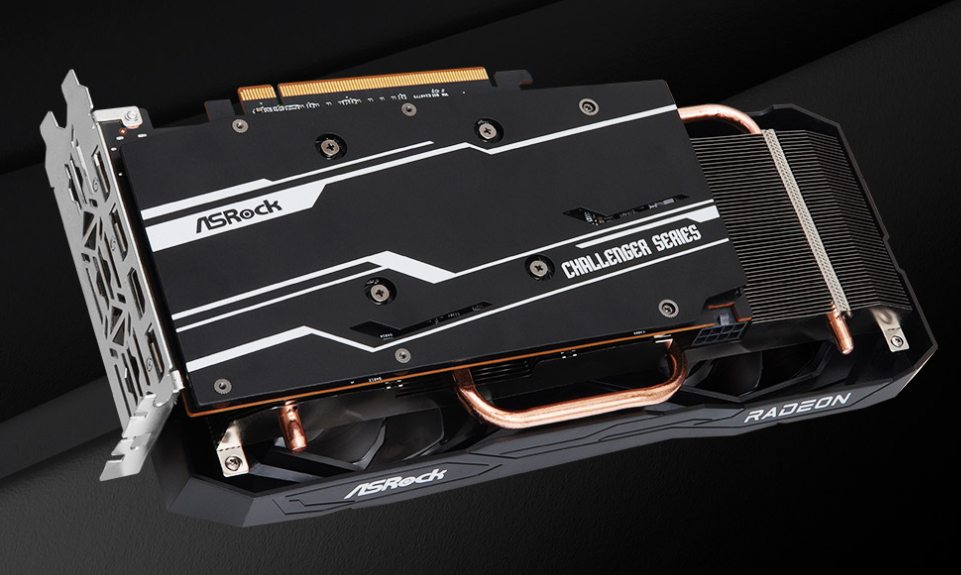 STYLISH METAL BACKPLATE
Designed to avoid PCB bending. The fancy outlook makes the graphic card more legendary in visual. It also helps to enhance cooling with the premium thermal pads equipped backside.
STRIPED AXIAL FAN
ASRock's custom Striped Axial Fan delivers enhanced airflow to optimize cooling from not only the stripe structure on each fan blade but also the polishing surface on the bottom side.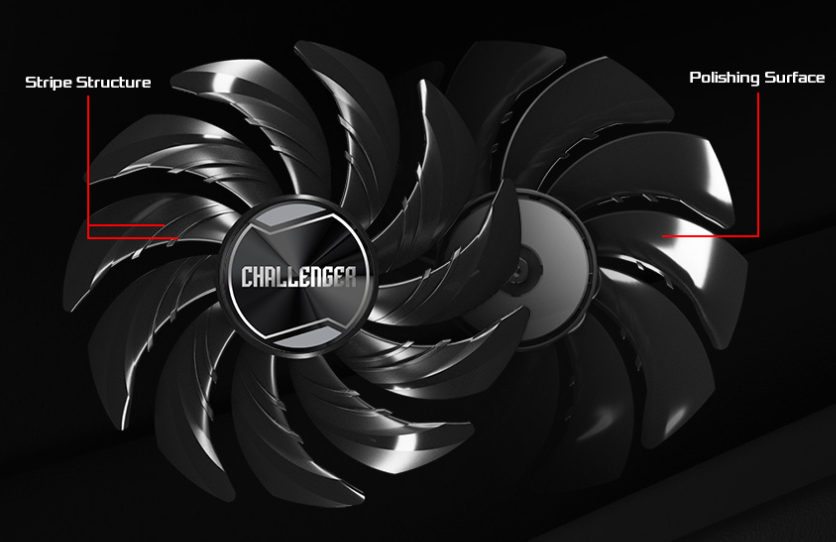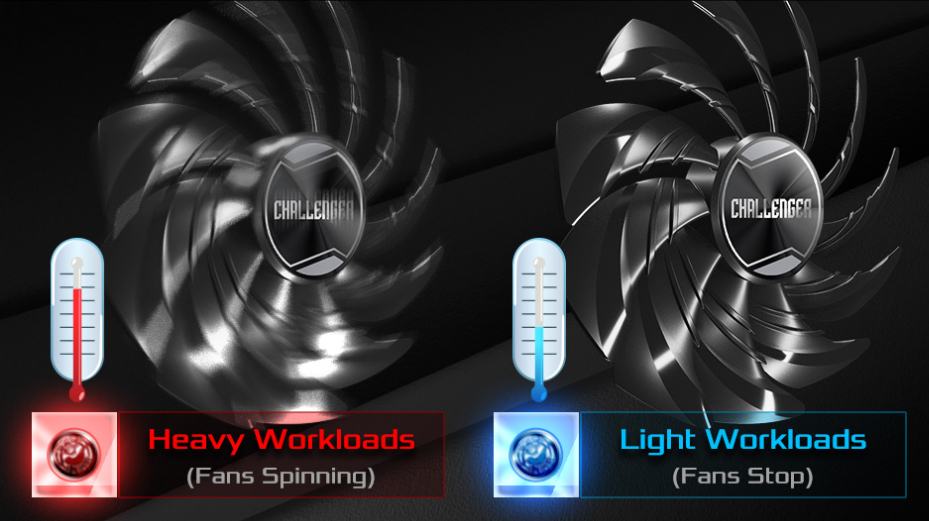 0dB COOLING
The fan spins when the temperature goes high for the optimal cooling, and stops when the temperature goes low for the complete silence.
ULTRA FIT HEATPIPE
The heatpipes are consolidated to maximize the contact among each others and also the GPU baseplate for the optimized heat dissipation.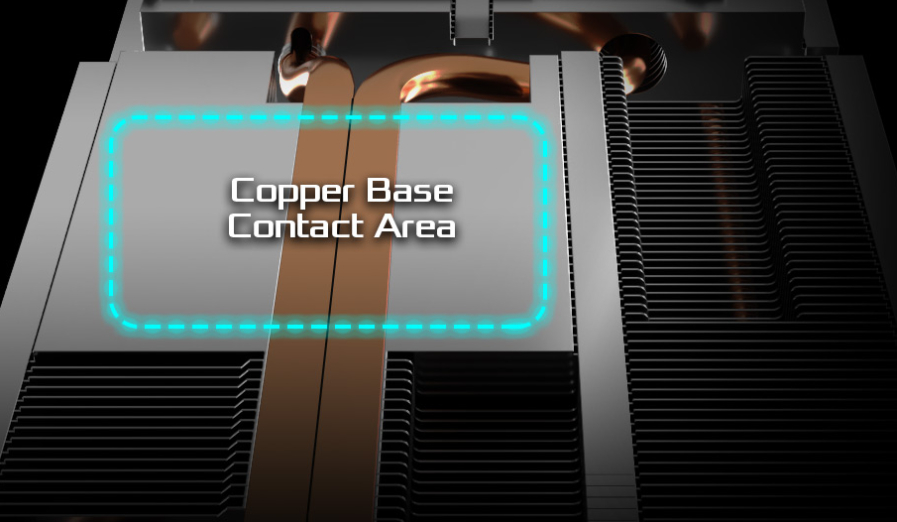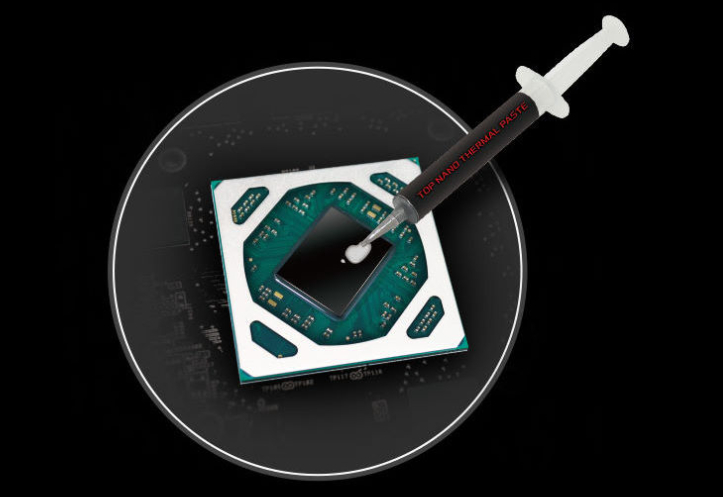 NANO THERMAL PASTE
Eliminate the gaps in the contact area to maximize heat transfer and thermal efficiency.
PREMIUM THERMAL PAD
The premium thermal pad helps to transfer the heat of the components to the heatsink, improving heat dissipation.