Asrock Z270 PROFESSIONAL GAMING I7 Intel Z270 1151 ATX DDR4 XFire/SLI HDMI DP Wi-Fi Triple LAN RGB LED overview
ASROCK FATAL1TY Z270 PROFESSIONAL GAMING I7
FATAL POWER
Armor Your VR Machine
Prepare yourself well to enjoy the impressive world of Virtual Reality. Before that, you have to make sure everything is qualified, including hardware, software and drivers. Motherboard is the key to connect every critical components and ASRock's VR Ready motherboards are definitely the one you're looking for. The premium qualify is assured by rigorous testing during development. The sturdy components and rock-slid performance makes you completely immersive in the VR scenario. Users can be assured to experience VR enjoyments without any compatibility problems.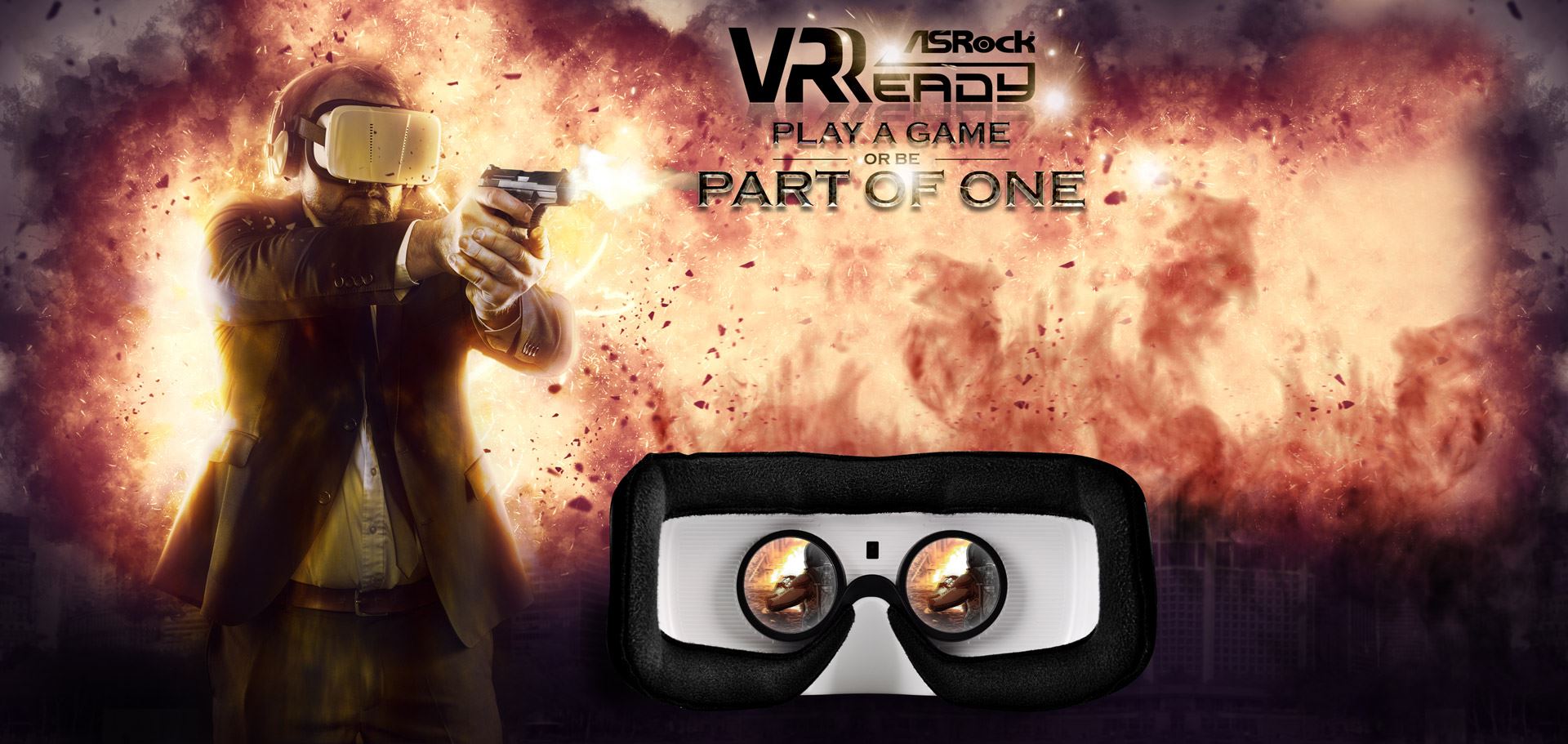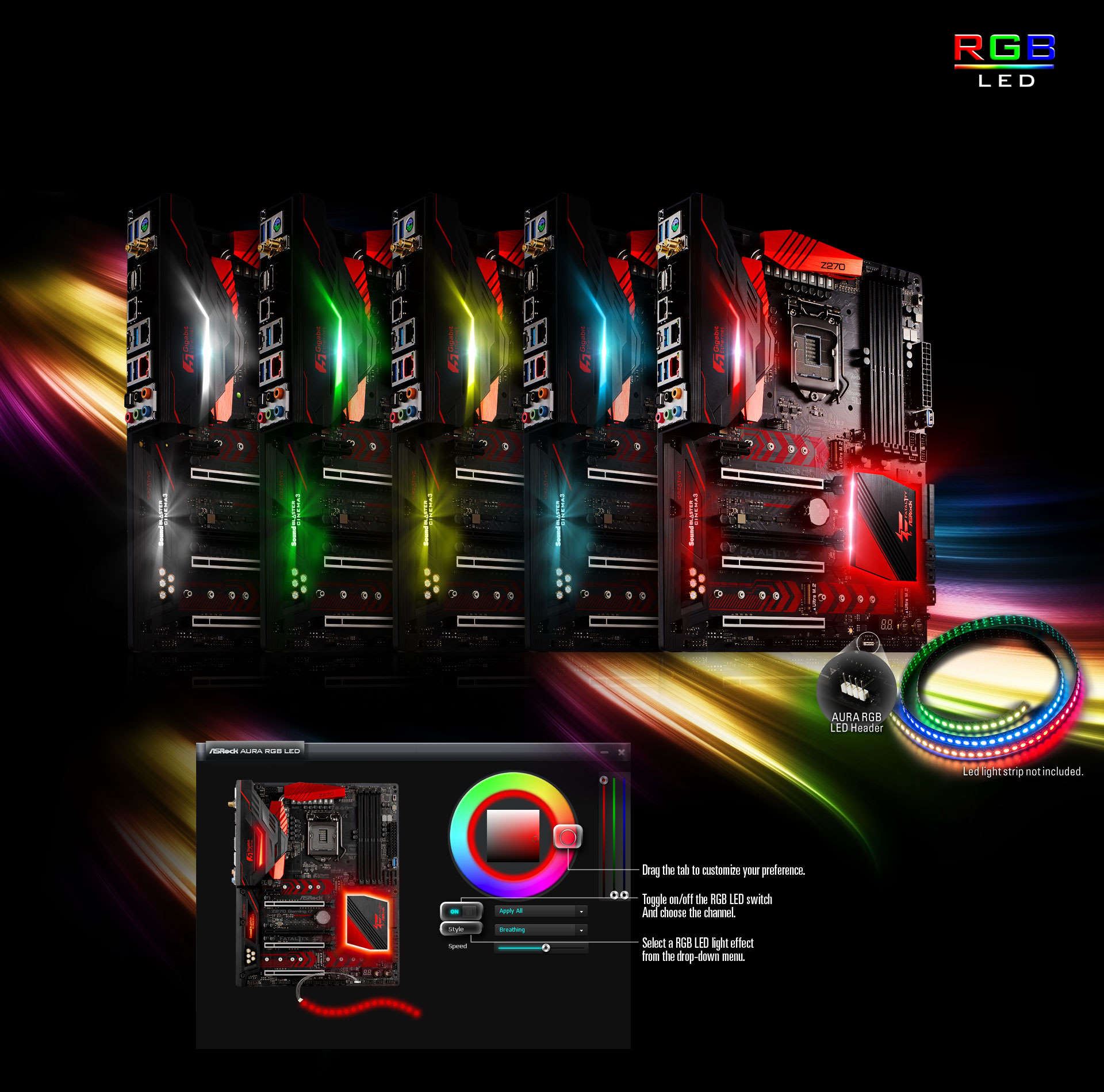 RGB LED
Build your own colorful lighting system! RGB LED and header allows users to connect LED strip and create their unique PC style easily. The ASRock RGB LED utility can be downloaded directly or from an all-in-one utility ASRock Live Update & APP Shop!
Dual USB 3.1 (Type-A + Type-C)
This motherboard has a pair of onboard Type-A and Type-C USB 3.1 ports built on the rear i/o for supporting next generation USB 3.1 devices and to deliver up to 10 Gbps data transfer rates.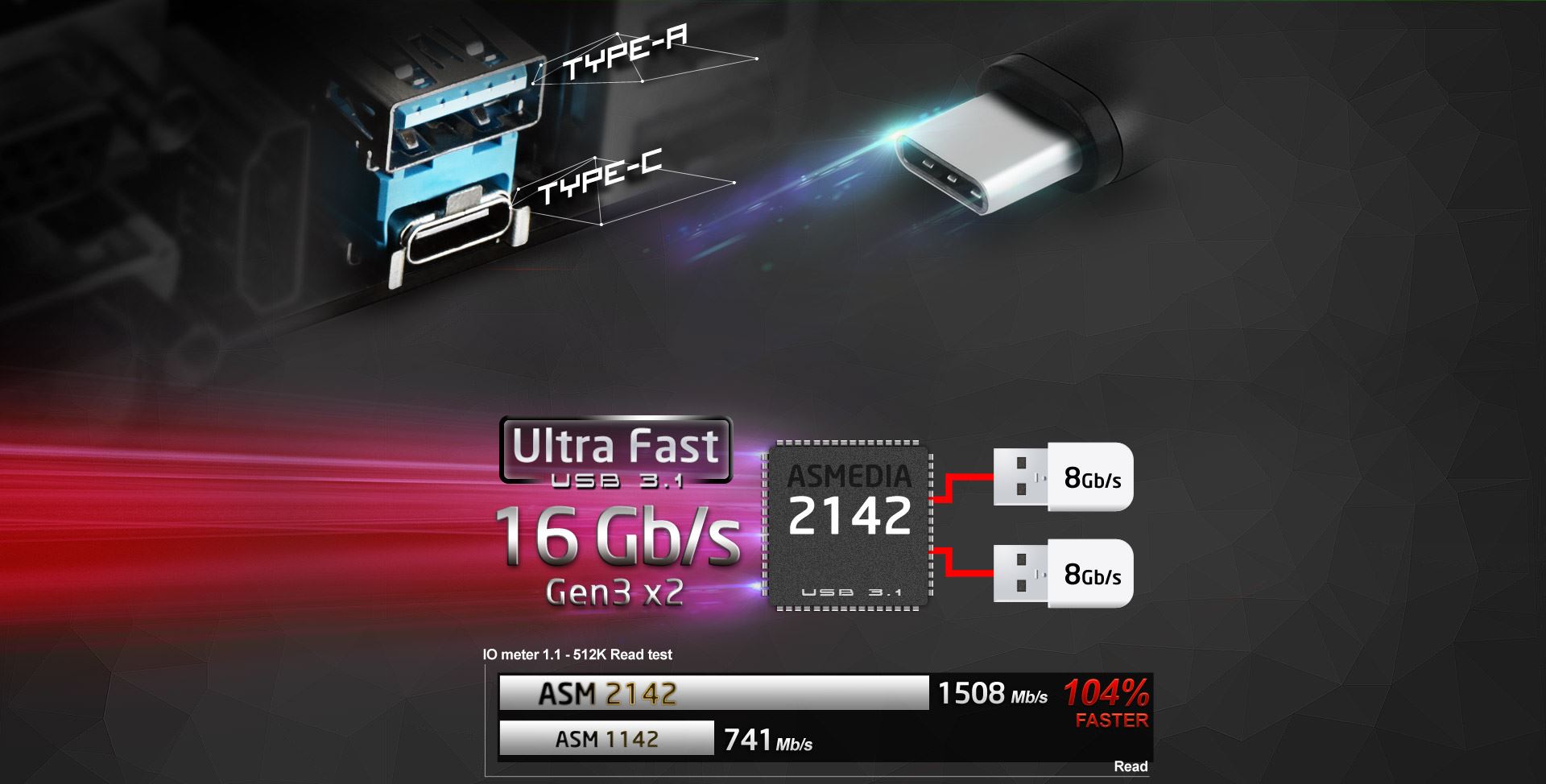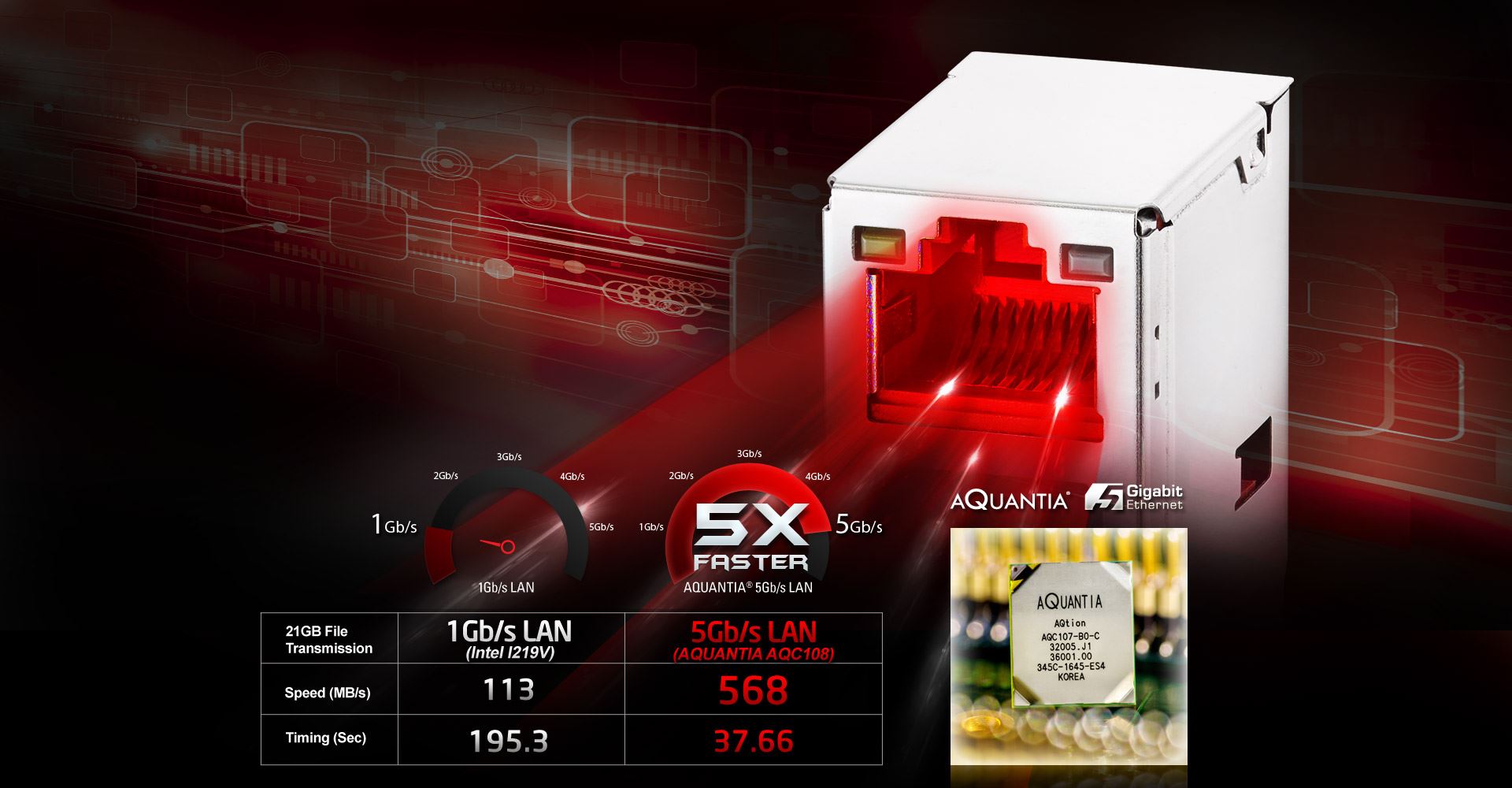 AQUANTIA® 5Gb/s BASE-T Ethernet
The new 5Gb/s network standard was specifically designed to satisfy the users who are seeking for immediate performance improvements but can't afford more expensive 10Gb/s networking products. Based on AQUANTIA's AQtion™ client controller, this motherboard offers blazingly fast 5-gigabit/sec transfer speeds over 100m of Cat5e/Cat6 cables, which is 5X faster than standard gigabit LAN.
Dual Band 802.11ac WiFi
No one has time for weak WiFi signals and sluggish internet! That's why this motherboard comes with a 802.11ac WiFi (2.4G / 5G WiFi) module which supports wireless networks and Bluetooth v4.0.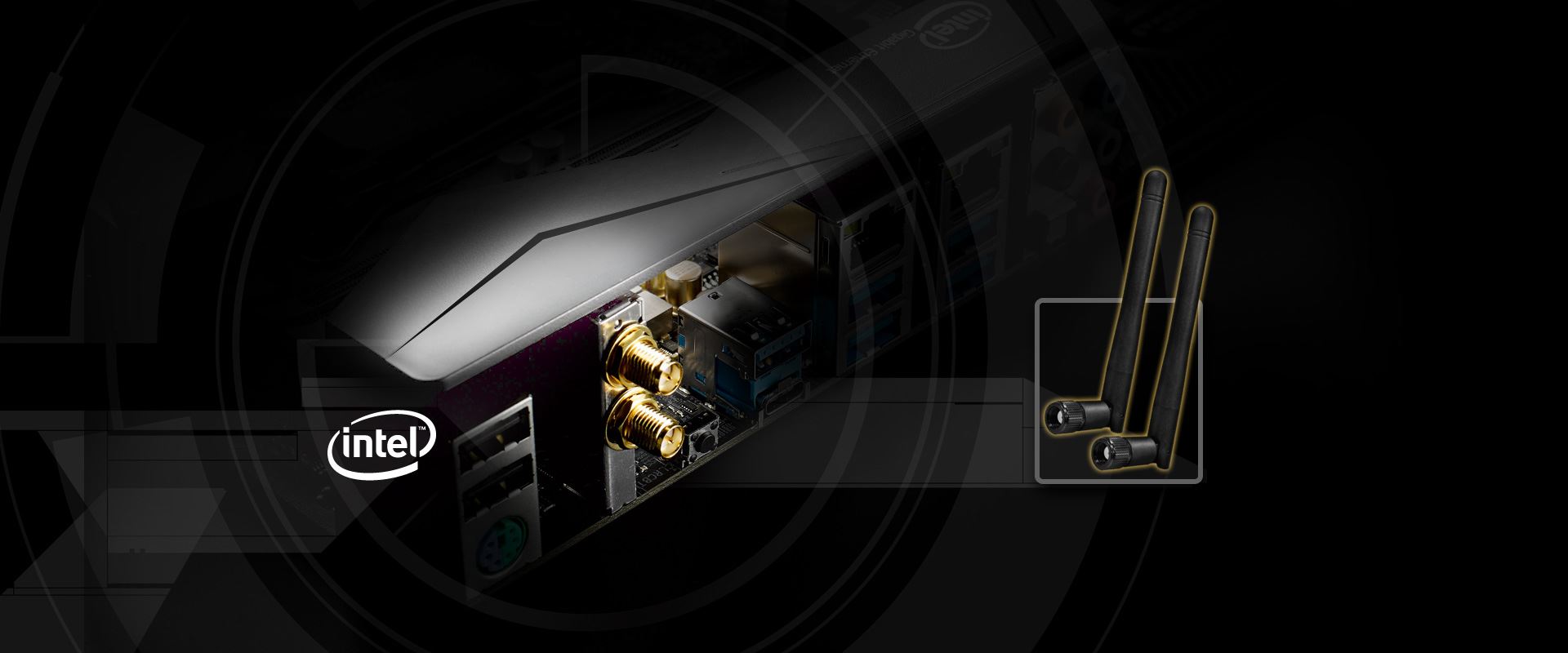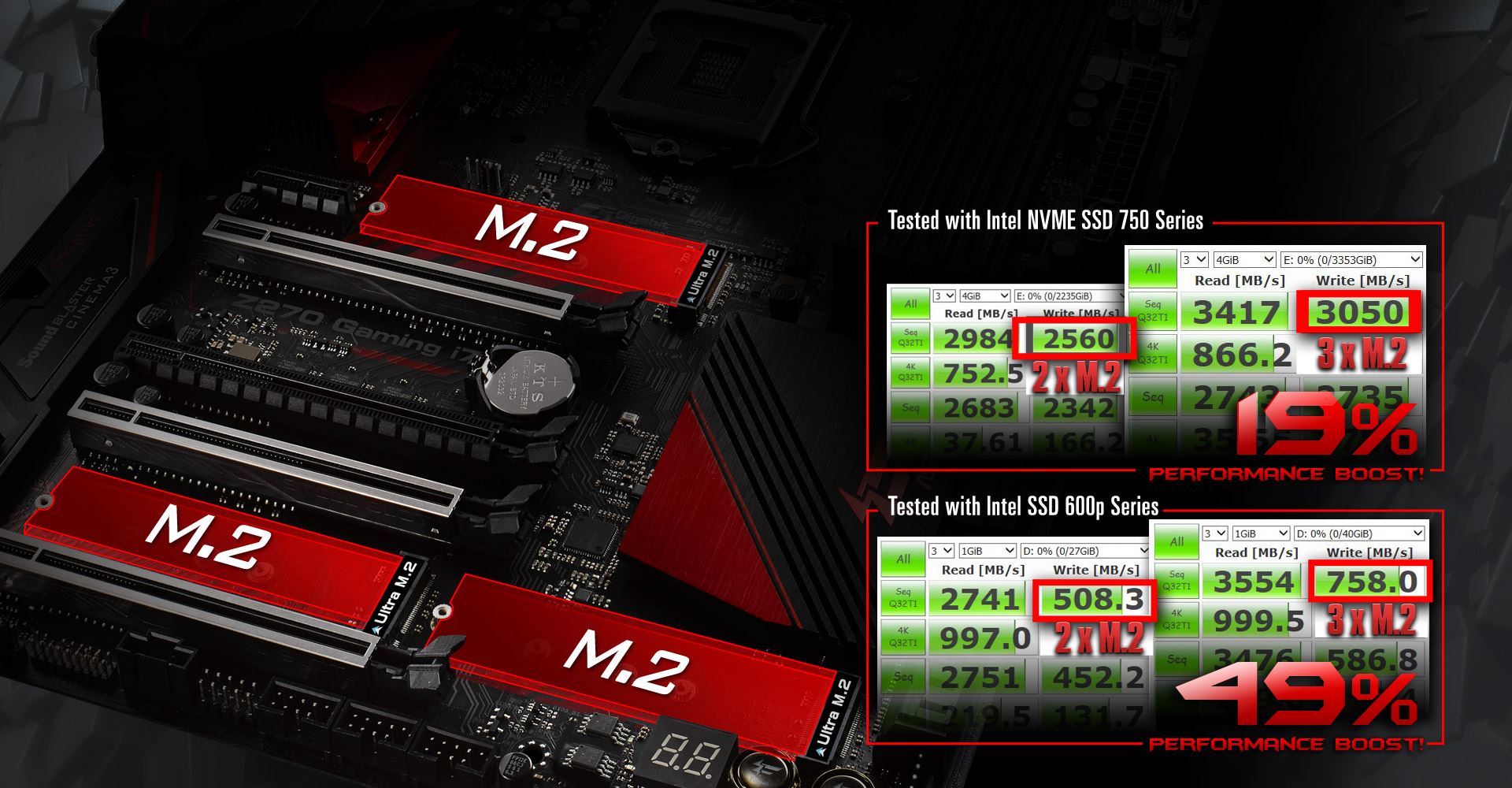 Triple Ultra M.2
Triple of the world's fastest PCIe Gen3 x4 Ultra M.2 slots that deliver up to 32Gb/s transfer speed, it also supports SATA3 6Gb/s M.2 modules.
*Performance result may vary with a different configuration.