ASUS Dual GeForce RTX™ 2070 Advanced Edition 8GB Graphics Card overview
2x Fans. 2x Fun.
Delivering the latest NVIDIA Turing™ gaming experience in its purest form, the ASUS Dual GeForce RTX™ 2070 melds performance and simplicity like no other. Leveraging advanced cooling technologies derived from flagship STRIX graphics cards, the Dual GeForce RTX™ 2070 opts for substance over style, the perfect choice for a well-balanced build. Buckle up and engage cutting-edge gaming prowess.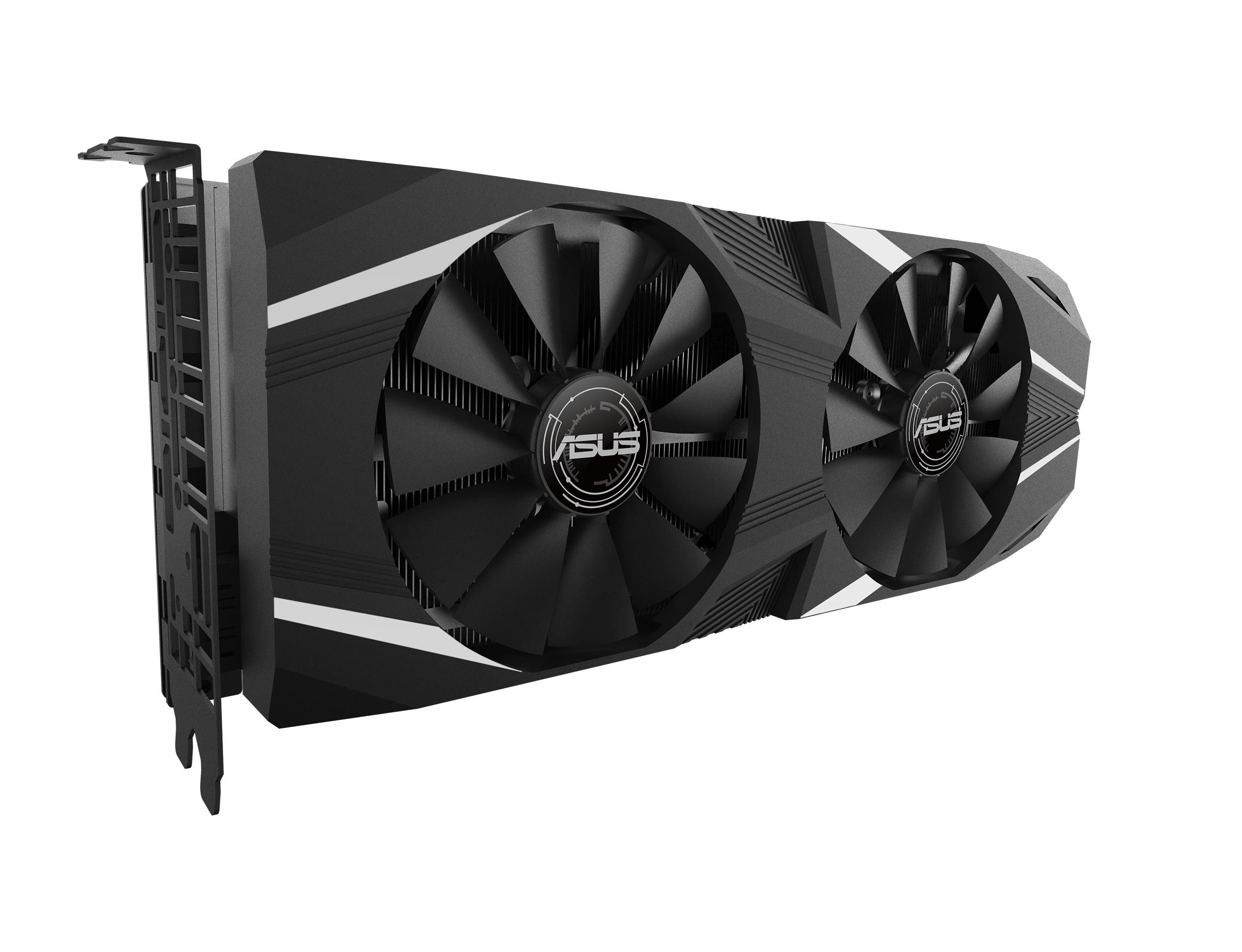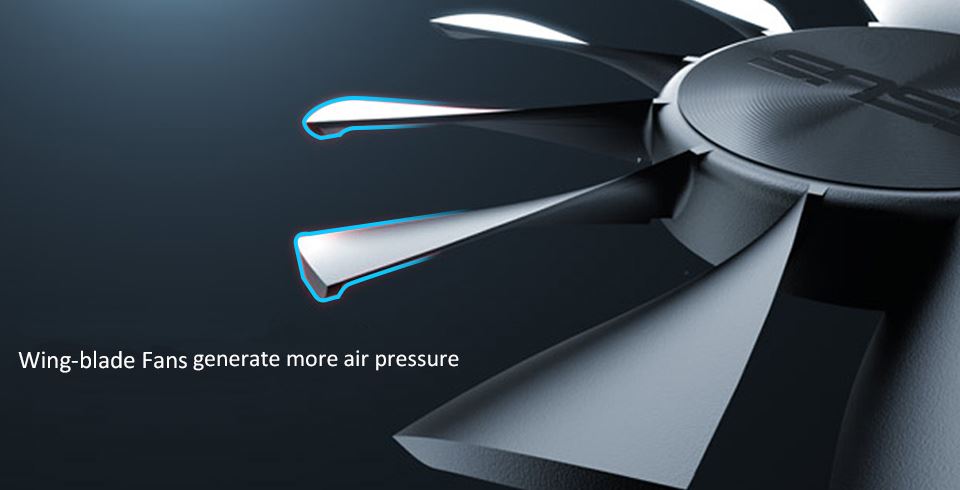 Patented Wing-blade Fans
Our patented Wing-blade fan design is cool and quiet with 105% greater static pressure over the heatsink compared to traditional axial fans. IP5X dust resistance seals the fan's internals from particle ingress to keeps things running smoothly.
0dB Technology
0dB technology allows fans to stop spinning when the GPU core temperature remains below 55 Celsius, letting you enjoy light gaming in complete silence. If temps rise, the fans automatically start up again.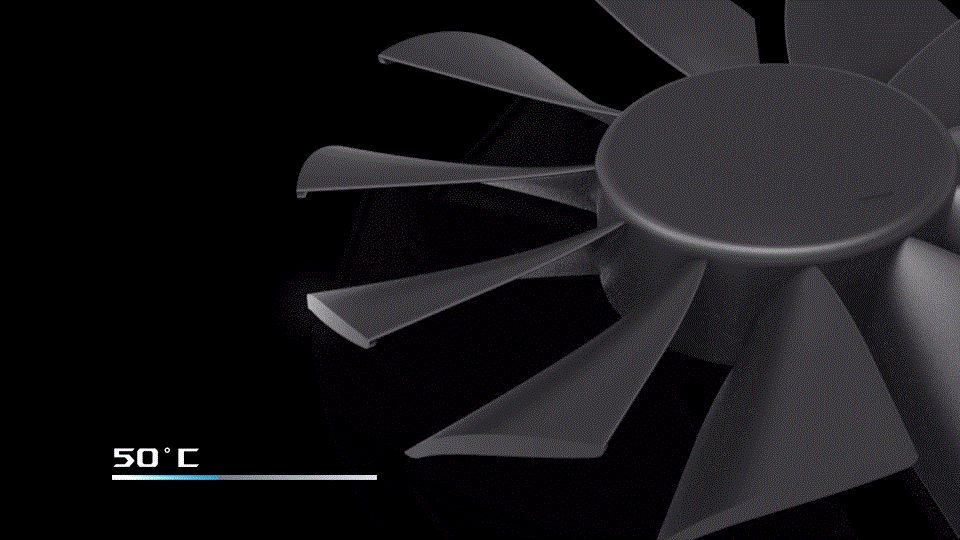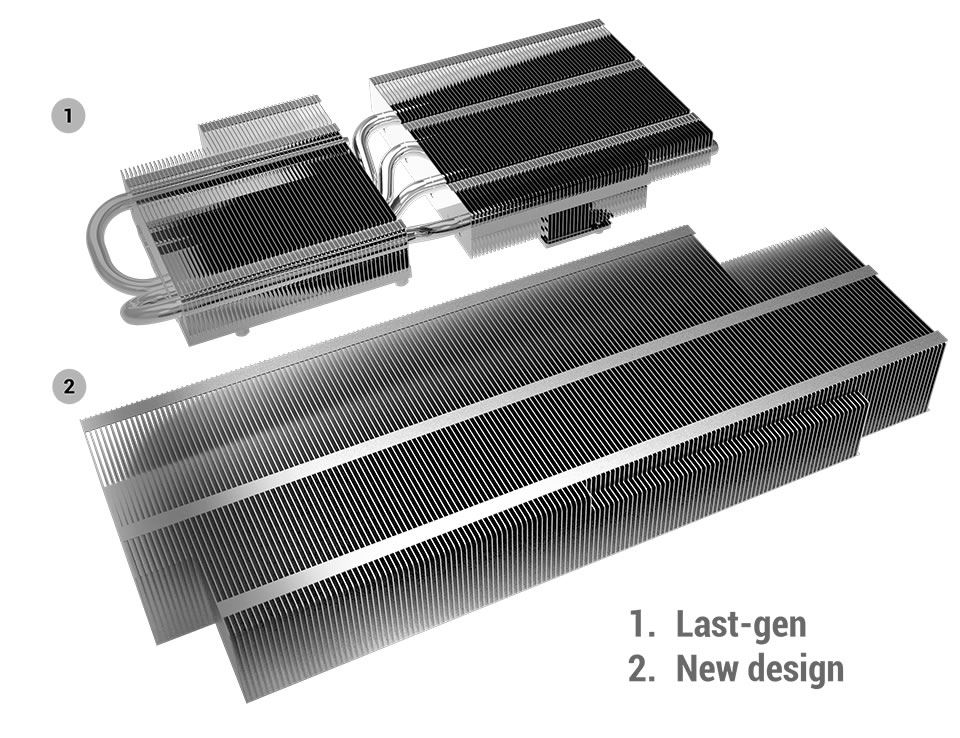 2.7-Slot Design
This generation, our top-end cards adopt a 2.7-slot footprint to accommodate a larger heatsink because bigger is better. We've increased the overall surface area of our cooling array by over 50% compared to last gen. If you want to squeeze the most out of the Dual GeForce RTX™ 2070's performance, our latest design gives you a lot more thermal headroom for overclocking. If you're just looking for an amazing plug-and-play experience, the extra heat dissipation keeps your fans running at lower speeds while you game.
Protective Backplate
The Dual GeForce RTX™ 2070's densely packed PCB is reinforced by an aluminum backplate that adds structural rigidity, helping to prevent PCB flex and protect components and trace pathways from damage.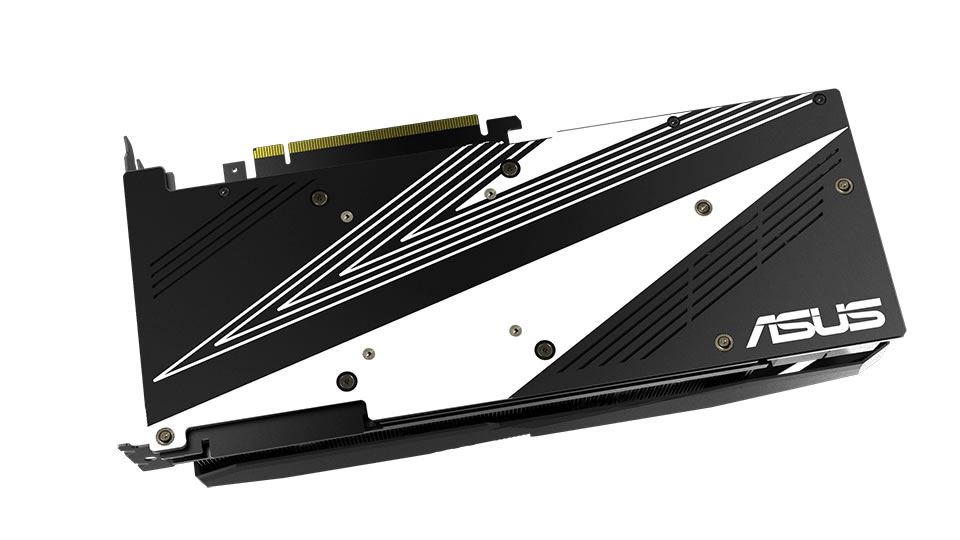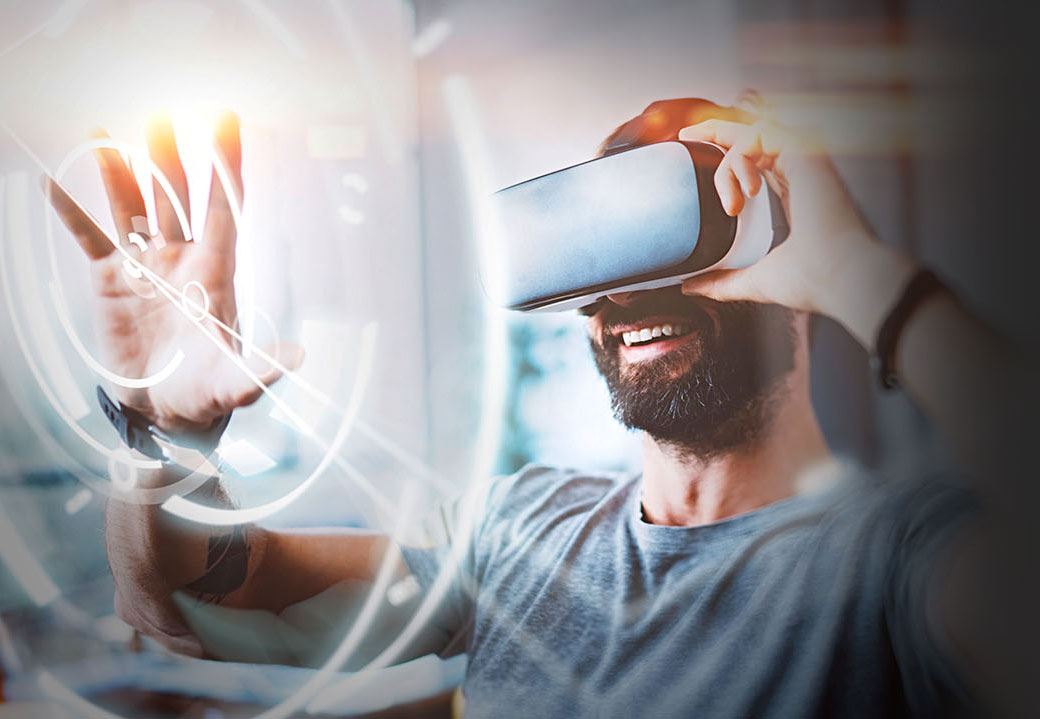 Virtual Reality
By combining advanced VR rendering, real-time ray tracing, and AI, the Dual GeForce RTX™ 2070 will take VR to a new level of realism. Cable management is much improved with VirtualLink, which utilizes an Alternate Mode of USB Type-C™ to provide a quick, single-cable connection for next-generation VR headsets.
NVIDIA® G-SYNC™ Technology
The Dual GeForce RTX™ 2070 feature NVIDIA® G-SYNC™ display technology for the smoothest and fastest gaming imaginable, eliminating screen tearing and minimizing display stutter and input lag. Enjoy the latest first-person shooters, sports and action-adventure games at super-fast frame rates, even at the highest graphics settings!