Asus H310T R2.0 LGA 1151 H310 Mini-ITX Motherboard overview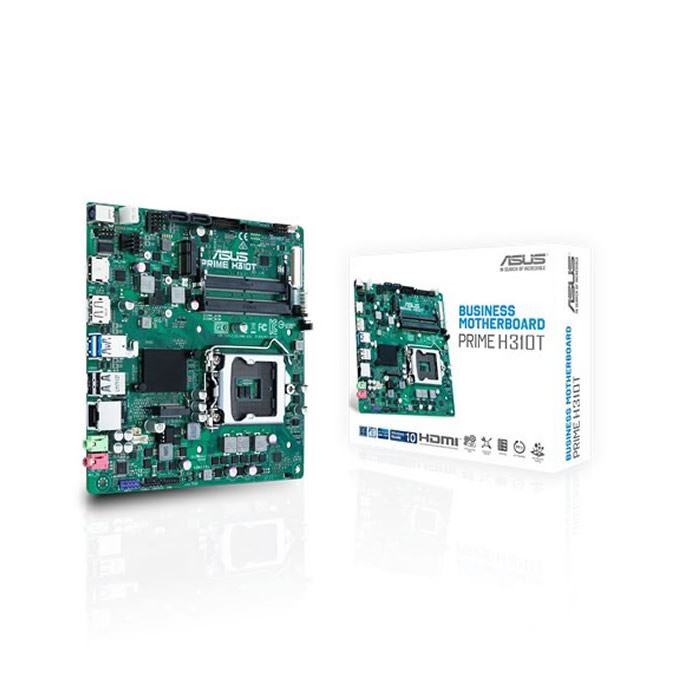 Thin Mini ITX H310 business motherboard with enhanced security, reliability and manageability
Business Motherboard
ASUS is the world's biggest and best-known motherboard brand. Famous for user-focused Designed Thinking, we understand the importance of security, stability and easy manageability for your business. Our latest lineup of business motherboards provide enhanced features to smooth your IT operations, including comprehensive system protection, 24/7 stability and reliability, and an improved management suite for easier customization. Combined with our world-class after-sales service and guaranteed long-term availability to maximize your investment over the product lifecycle, ASUS business motherboards provide a high-quality, TCO-optimized solution for your business computing needs.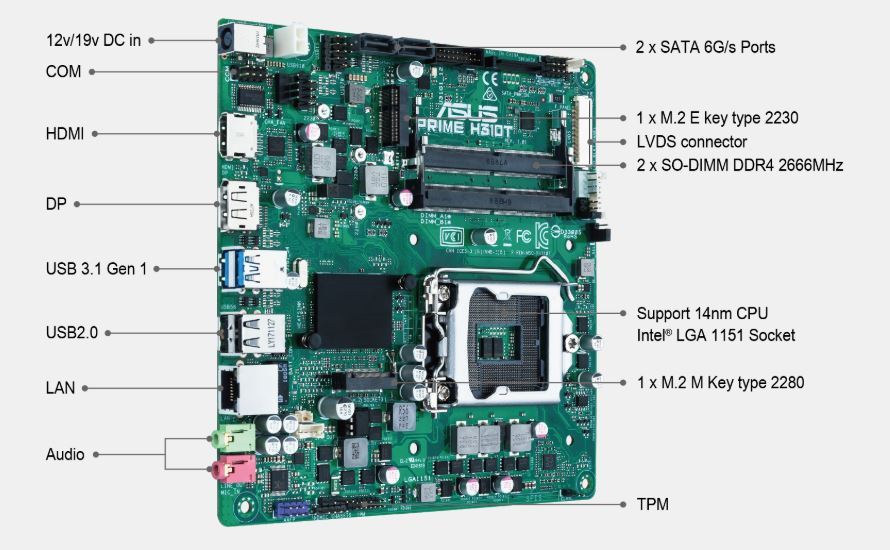 ASUS Shield
Enhances system security from bottom to top
ASUS Self-recovering BIOS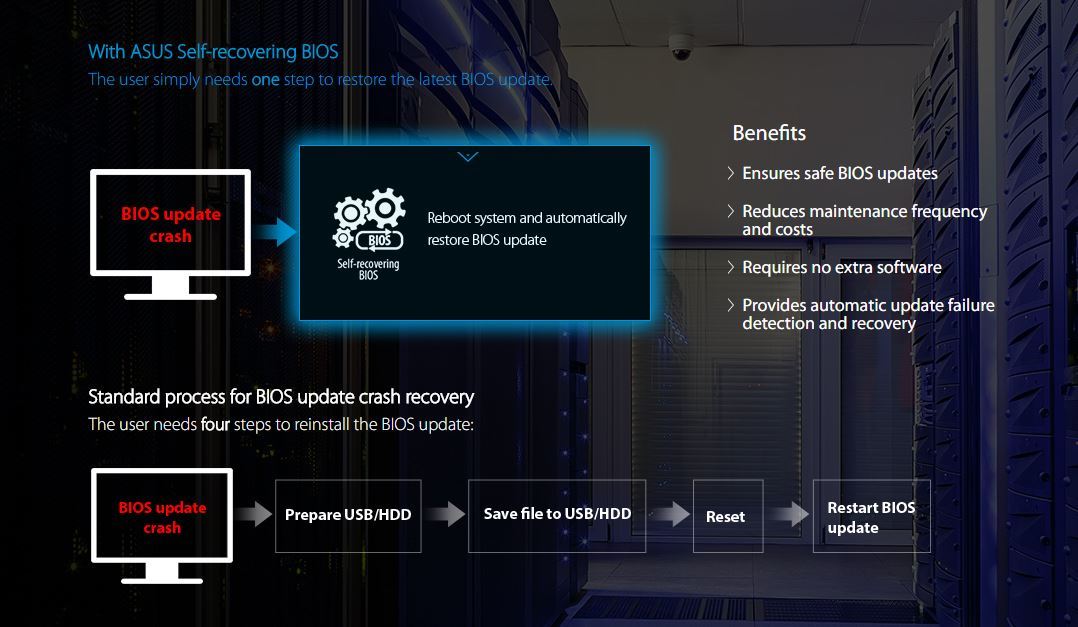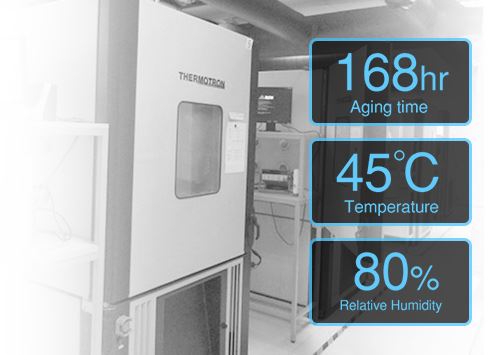 24/7 Reliability Test
Optimized for twenty-four seven operations, the motherboard is tested under temperature up to 45°C and relative humidity up to 80% to ensure it can handle diverse temperature and humidity range of different location.
LANGuard
ASUS LANGuard is hardware-level networking protection that employs signal-coupling technology and premium anti-EMI surface-mounted capacitors ensuring a more reliable connection and better throughput, plus electrostatically guarded and surge-protected components for greater tolerance to static electricity and improved protection against surges.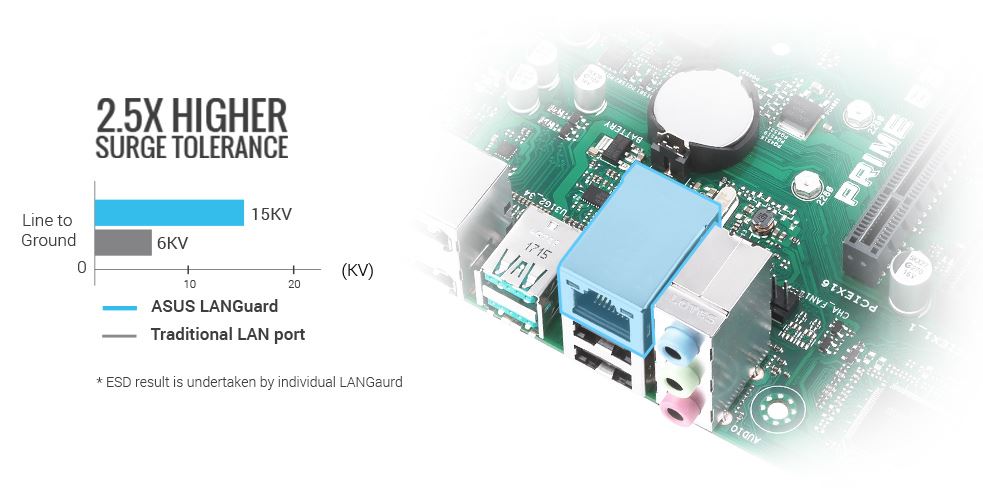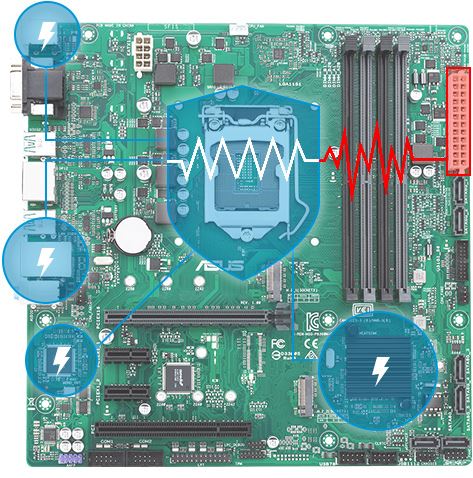 Overvoltage Protection
An exclusive circuit design with built-in voltage regulators to protect your chipset, connectivity ports, and audio codecs from damage caused by unexpected high-level voltages from unstable or inferior power supplies.
Easy Assembly - Box Headers
USB 3.1 Gen 1 header is box style, enabling fast connector installation and preventing pin damage.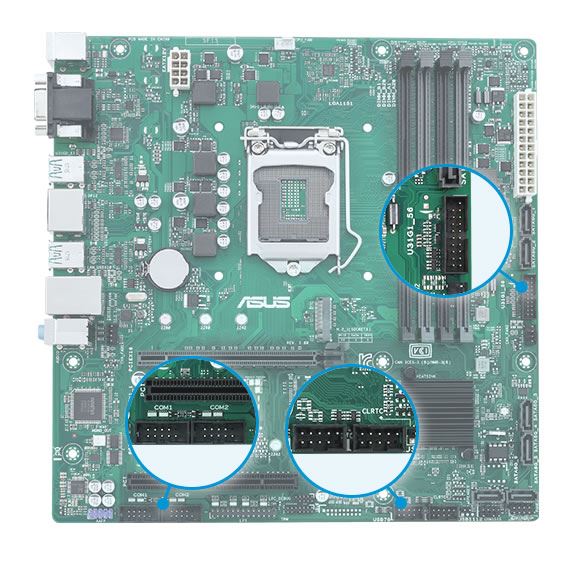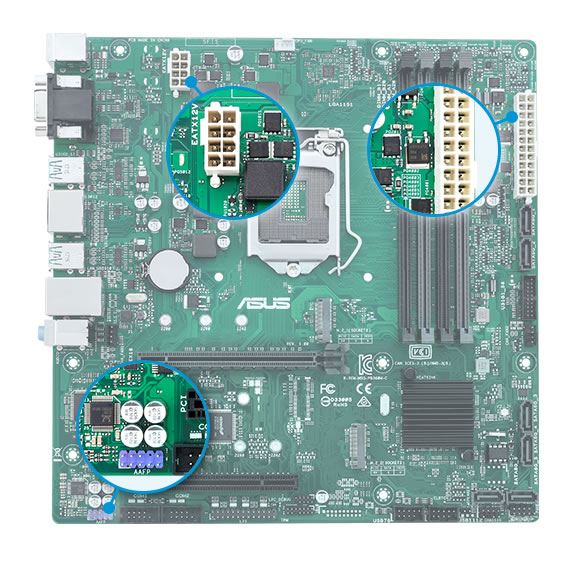 Easy Assembly - Color-coded Connectors
Color-coded connectors enable easy identification and cable-matching, speeding up the production line. investments in supporting hardware.