Asus PRIME A320M-K AMD AM4 A320 Micro-ATX Motherboard overview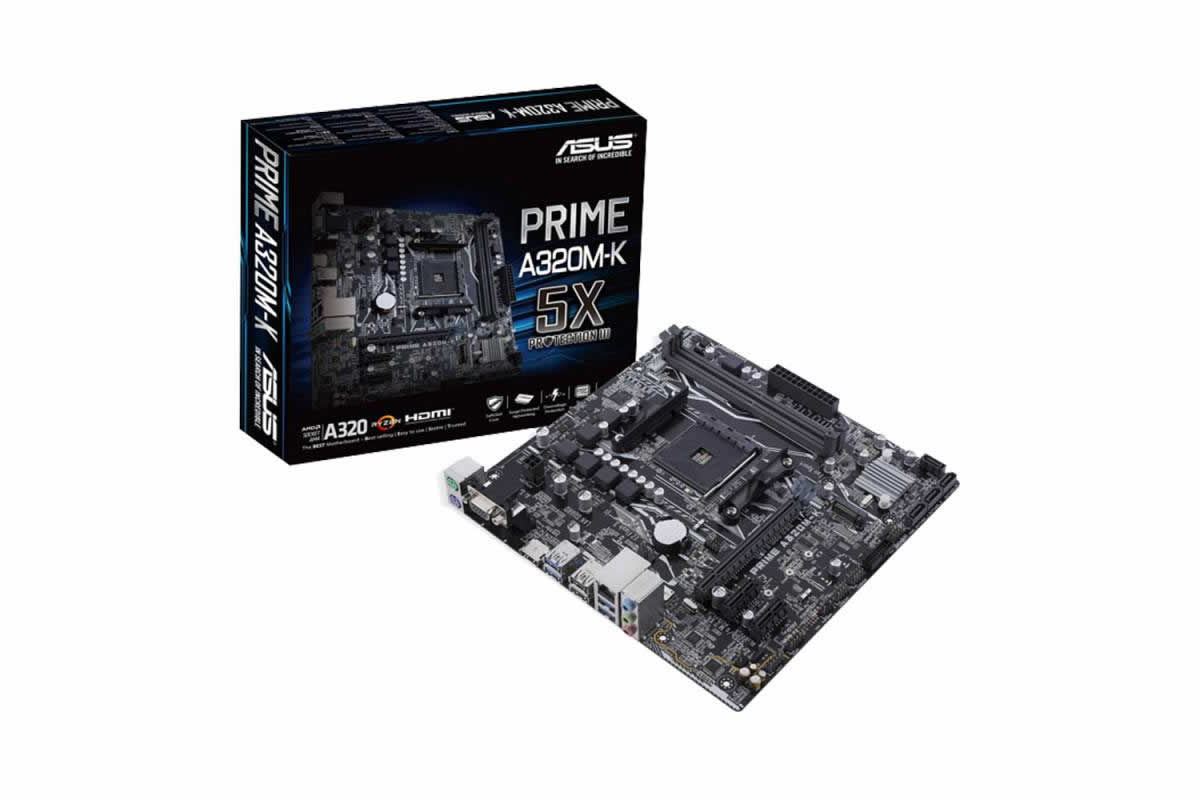 ASUS Prime is the next evolution of the ASUS motherboard, born of a pedigree that stretches back to 1989. Our team of world-class engineers are passionate about empowering everyone to enjoy the benefits of customisation and tuning, and the driving force behind the development of Prime is to make advanced enthusiast controls easily accessible — maximising performance, stability and compatibility for the very best DIY PC experiences. Simply stated: it's time for Prime.
Built to Last
ASUS is the world's foremost motherboard manufacturer, renowned for our unique Design Thinking approach. Our exhaustive testing exceeds industry standards, supported by high-quality components for exceptional real-world protection. Our motherboards are proven to be compatible with more than 1,000 components and devices, and each new model undergoes a minimum of 8,000 hours of strict validation. ASUS gives you the peace of mind of knowing that your motherboard is fit for all environments and applications. By choosing ASUS, you also gain the freedom to select outstanding component options, for trouble-free DIY experiences.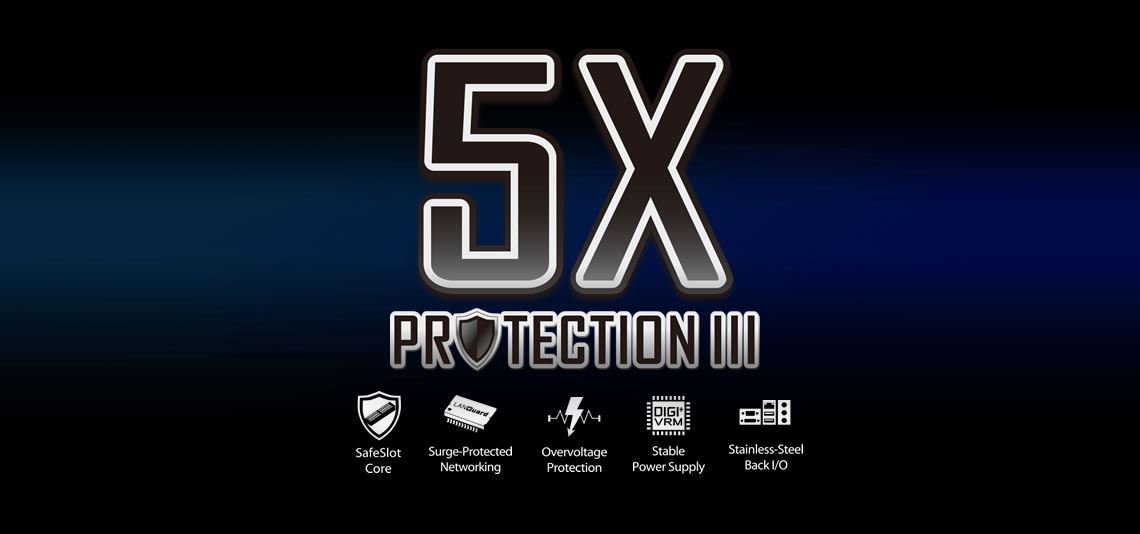 PRIME A320 series motherboards are engineered with industry-leading 5X Protection III, employing the finest components, excellent circuit design, and exacting standards to guarantee the quality and long-term durability of your motherboard. That means exceptional protection and stability for your build — thanks to decades of engineering experience from the world's leading motherboard brand.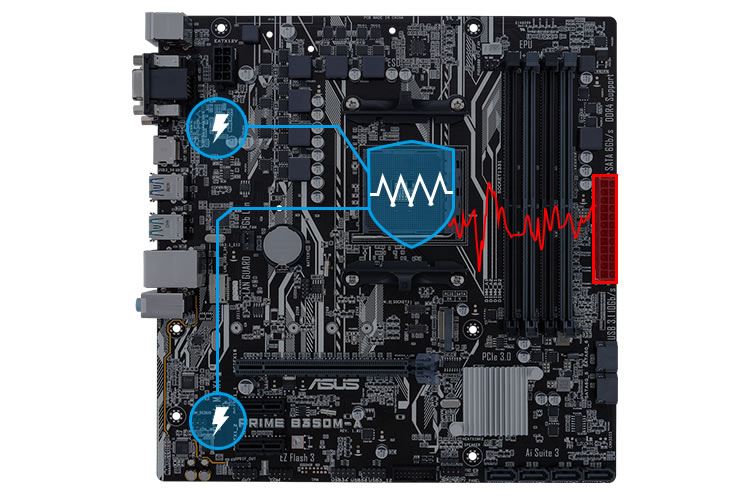 Overvoltage Protection
An exclusive circuit design with built-in voltage regulators to protect your chipset, connectivity ports, and audio codecs from damage caused by unexpected high-level voltages from unstable or inferior power supplies.
ESD Guards
ASUS ESD Guards prevent damage from electrostatic discharge, up to +/- 10kV for air discharge and +/- 6kV for contact discharge, arranged in an active-protective-circuit design that prolongs the life of components.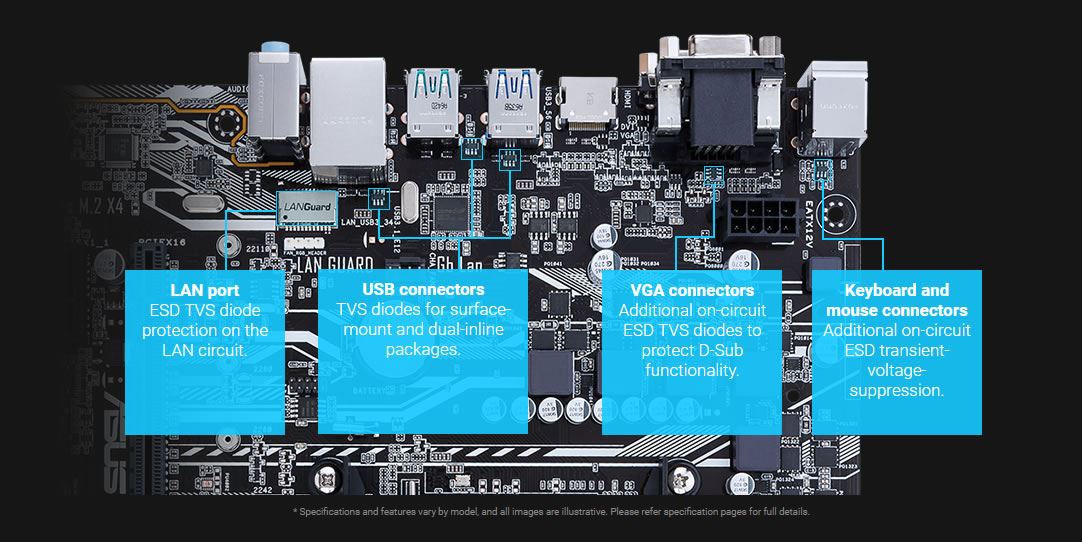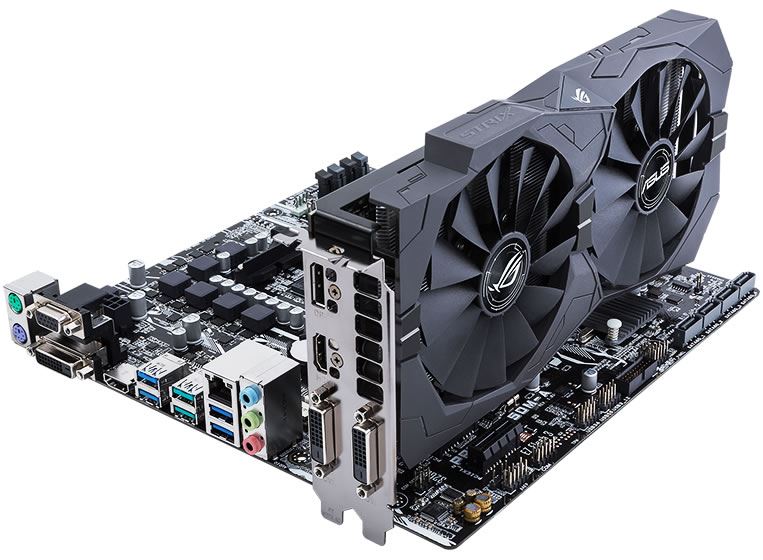 Great Compatibility with ASUS Products
ASUS offers a suite of proprietary components — graphics cards, sound cards, optical drives — that perfectly complement Prime A320 series, so you can complete your custom motherboard build with confidence!
DDR4 Support
With DDR4, you'll accelerate memory frequencies up to an incredible to 3200MHz! And ASUS works with almost every DDR4 memory vendor, so you're assured the best compatibility.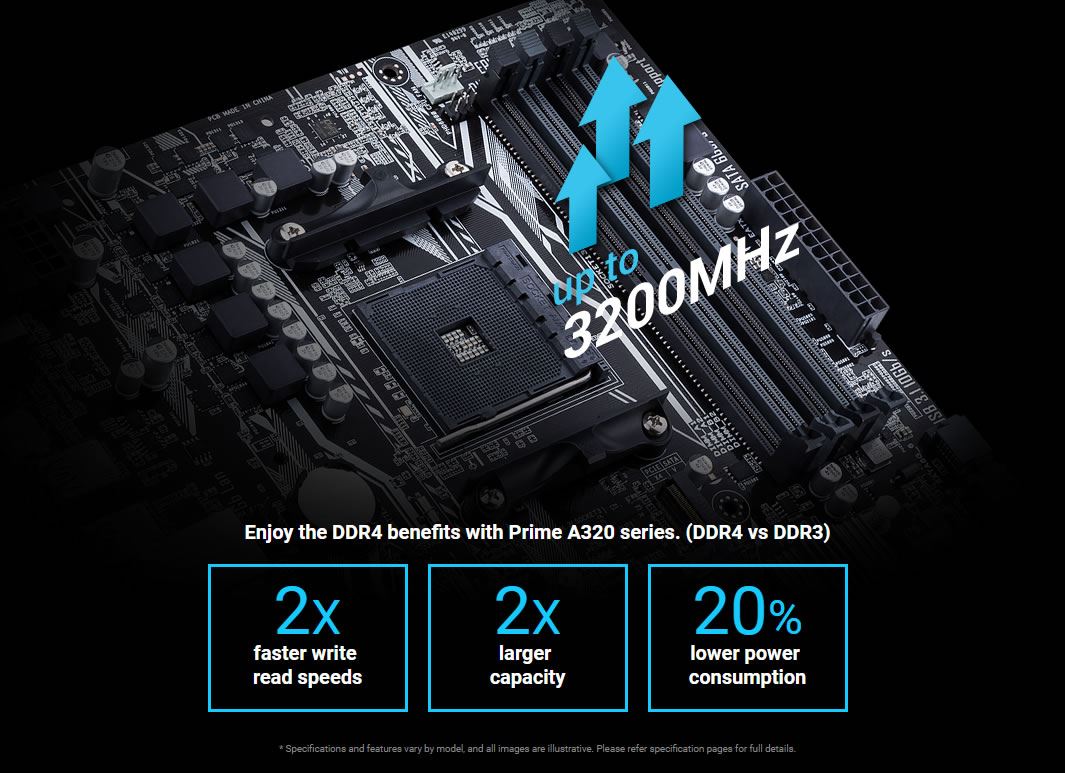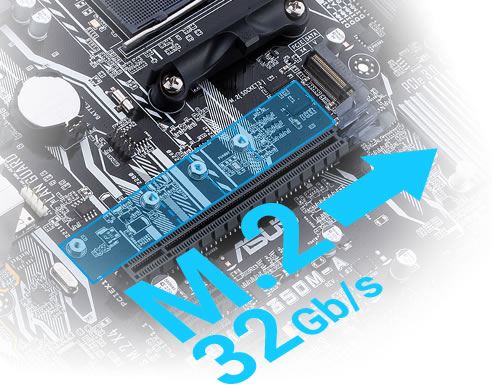 Speed Up with Onboard M.2 Up to 32Gb/s
With x4 PCI Express 3.0/2.0 bandwidth, M.2 supports up to 32Gb/s data-transfer speeds. It is the perfect choice for an operating system or application drive, making your whole PC or professional apps work as fast as possible.
Instant front-panel USB 3.0 Experience
We've put USB 3.0 right where you need it - four super-speed ports on the front panel. Experience data-transfer speeds up to 10X faster than USB 2.0 with instant plug-and-play connectivity, so no more back-breaking contortions in the hunt for hard-to-reach rear ports!