Asus Prime B350M-K AM4 (B350 Chipset) Micro-ATX Motherboard overview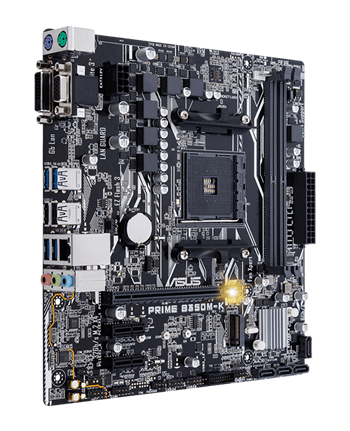 Asus Prime B350M-K AM4 (B350 Chipset) Micro-ATX Motherboard
Prime B350M-K
Overview
Key Features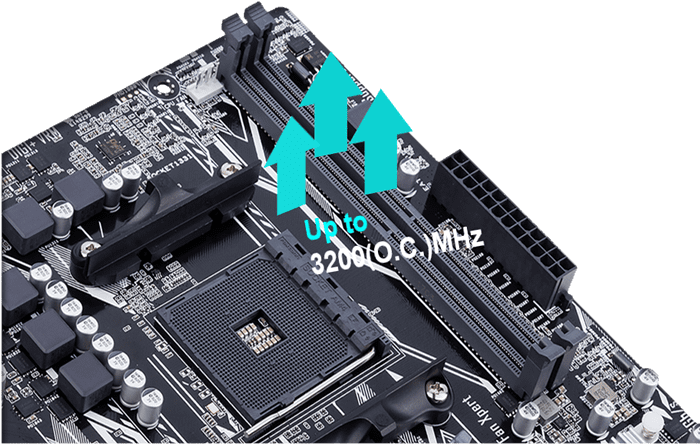 Superb DDR4 Performance
These motherboards support the dual-channel DDR4 memory that features data transfer rates of DDR4 3200 MHz to boost the system's performance, and to meet the higher bandwidth requirements of 3D graphics, multimedia and Internet applications. And ASUS works with almost every DDR4 memory vendor, so you're assured the best compatibility.
NVME M.2 Support
Speed up with onboard M.2 — up to 32Gb/s With x4 PCI Express 3.0/2.0 bandwidth, M.2 supports up to 32Gbps data-transfer speeds. It is the perfect choice for an operating system or application drive, making your whole PC or professional apps work as fast as possible.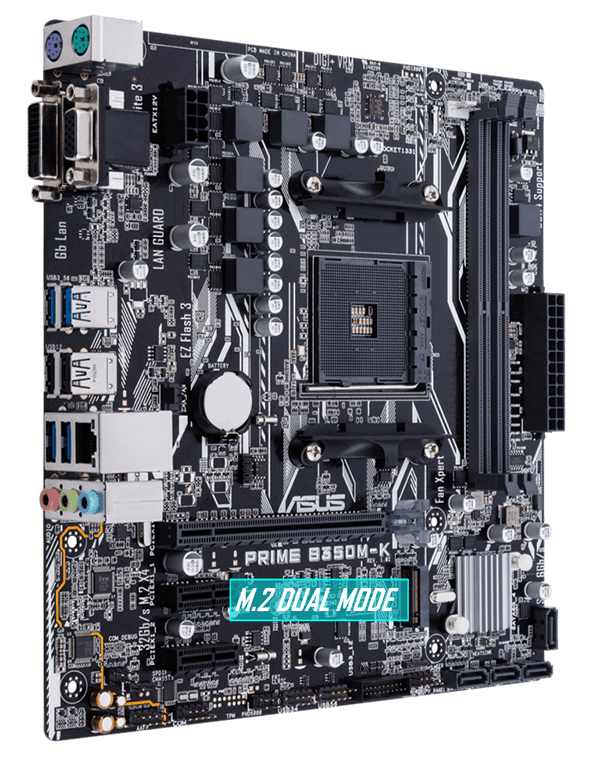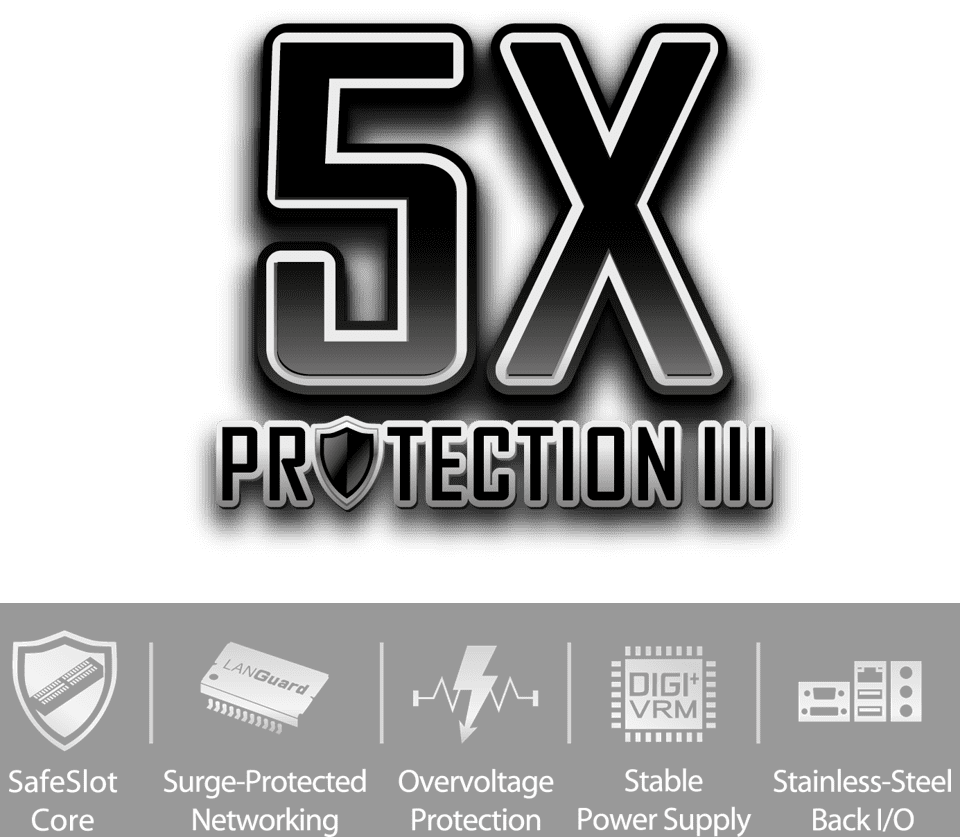 Safe Slot Core
Fortified PCIe with Solid Soldering
Safe Slot Core is the ASUS-exclusive enhanced PCIe slot, engineered to provide stronger retention and shearing resistance than a normal expansion slot — with a special strengthening hook to for a secure fit.
Stainless-Steel Back I/O
3X longer usage life compared to ordinary panels. We are the only MB maker using stainless steel shields!
LANGuard: Surge-Protected Networking
ASUS LANGuard socket has advanced signal-coupling technology and premium surface-mounted capacitors to improve throughput, while surge-protected and electrostatically-guarded components (ESD Guards) protect your motherboard from lightning strikes and static electricity.
Overvoltage Protection
An exclusive circuit design with built-in voltage regulators to protect your motherboard from damage caused by unexpected high-level voltages from unstable or inferior power supplies.