Asus Radeon RX 5700 OC Evo 8G Navi Graphics Card overview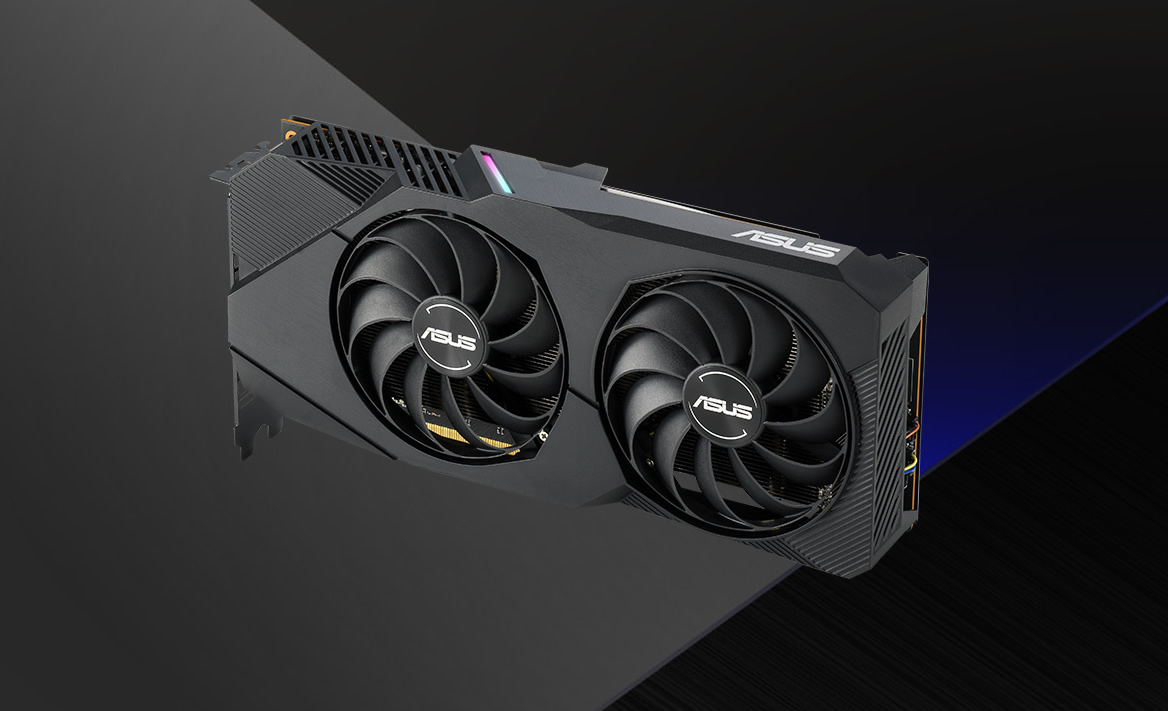 2x Fans. 2x Fun.
Delivering the latest gaming experience from AMD in its purest form, the ASUS Dual Radeon™ RX 5700 EVO melds performance and simplicity like no other. Axial-tech fans propel air over a huge heatsink and Auto-Extreme Technology ensures all-around reliability. It's the perfect combination for a powerful plug-and-play experience.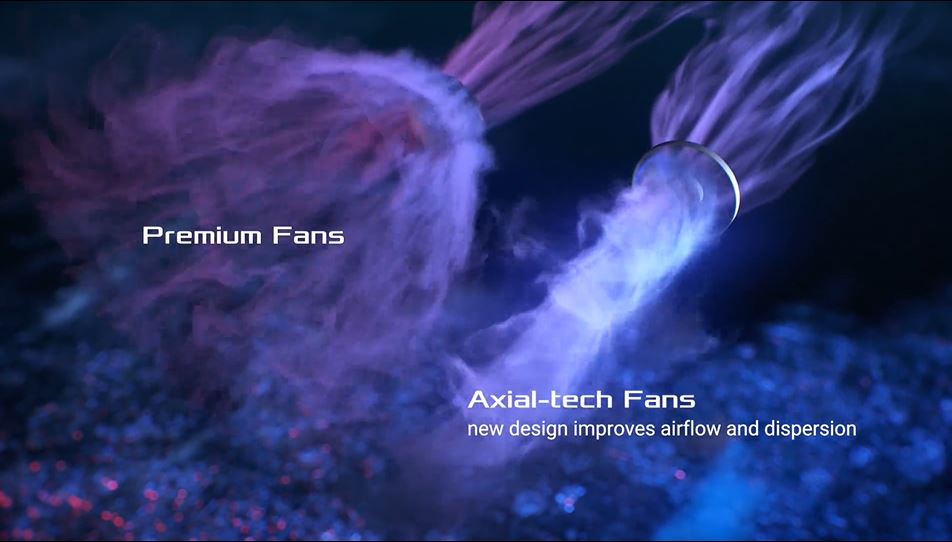 Axial-tech Fan Design
Newly designed for the latest generation of top-end ROG graphics cards, these fans feature a smaller hub that facilitates longer blades and a barrier ring to increase downward air pressure.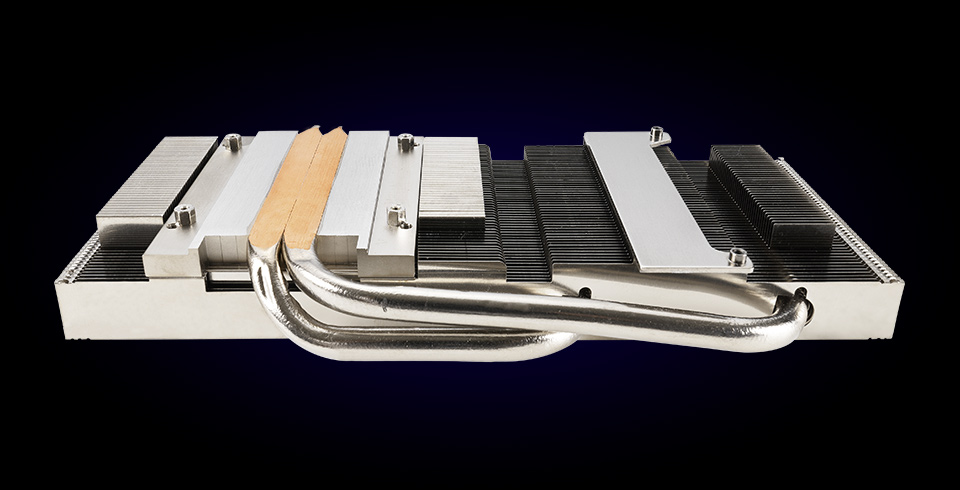 2.7-slot Design
The ASUS Dual EVO RX 5700 leverages a 2.7-slot design to gain more heatsink surface area. The extra thermal headroom increases overclocking potential and allows fans to run at even lower speeds in light scenarios.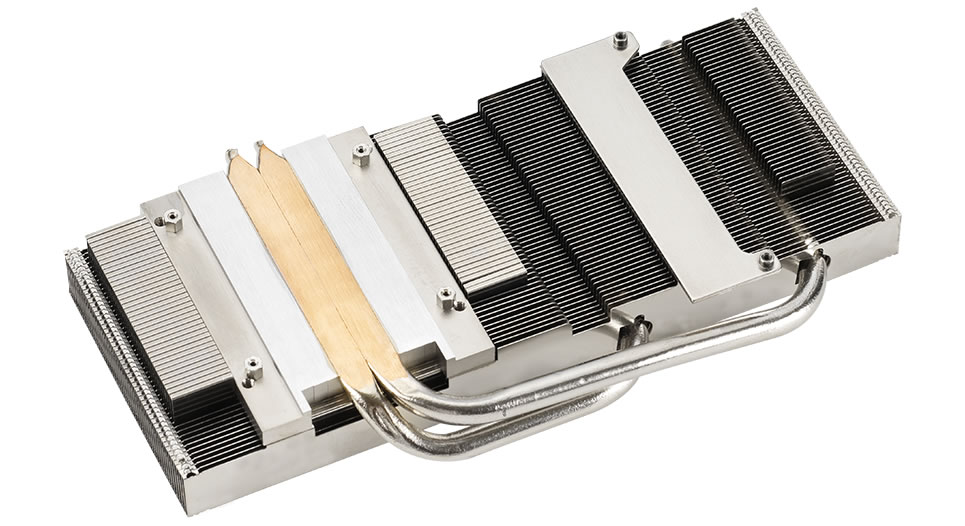 DirectCU II
Copper heatpipes make direct contact with the die for improved thermal transfer.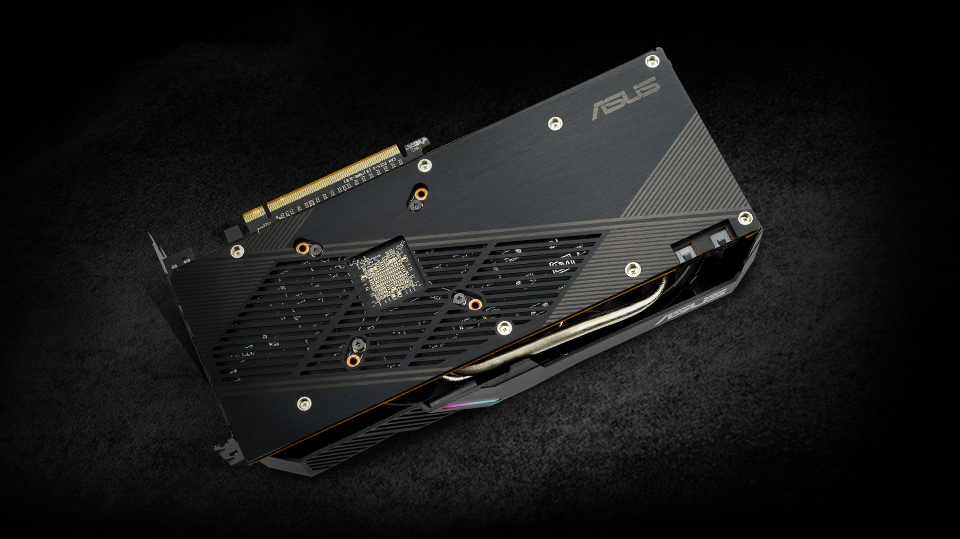 Protective Backplate
The PCB is reinforced by an aluminum backplate that adds structural rigidity, helping to prevent flex and protect components and trace pathways from damage.
GPU Tweak II
The ASUS GPU Tweak II utility takes graphics card tuning to the next level. It allows you to tweak critical parameters including GPU core clocks, memory frequency, and voltage settings, with the option to monitor everything in real-time through a customizable on-screen display. Advanced fan control is also included along with many more features to help you get the most out of your graphics card.