Asus Republic of Gamers Strix B250H Gaming motherboard overview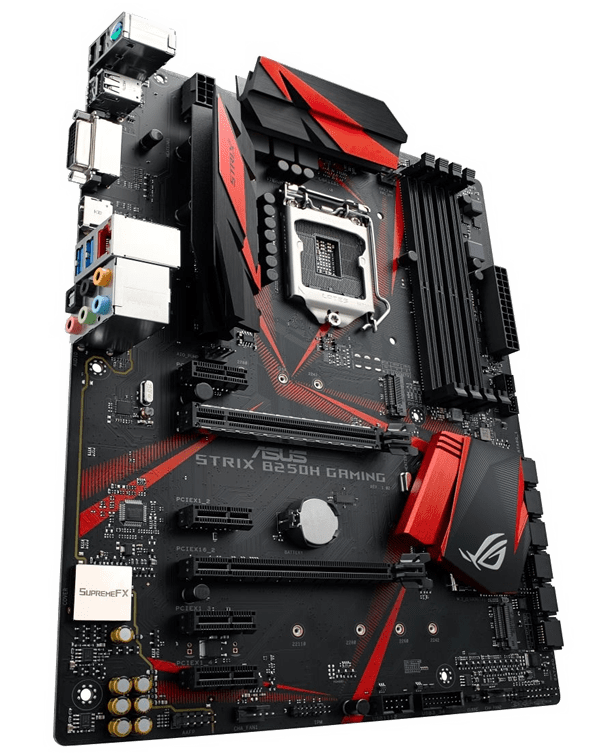 Asus Strix B250H Intel LGA-1151 (B250 Chipset) ATX Motherboard
ROG STRIX B250H GAMING
AESTHETICS
ROG Strix B250H Gaming has arrived with the classic ROG red and black color theme and katana-inspired markings for an aggressive look befitting gamers who rule the battlefield. Above its sleek and stealthy matte black PCB accented with striking, dual-colored sword-slash patterns stands a ROG nameplate that boldly declares your gaming pride. A premium, durable brushed-metal heatsink with an angular design and notched, battle-worn look reflects light from different angles. Matching its aggressive appearance, expect no less in performance from the ROG Strix B250H Gaming motherboard!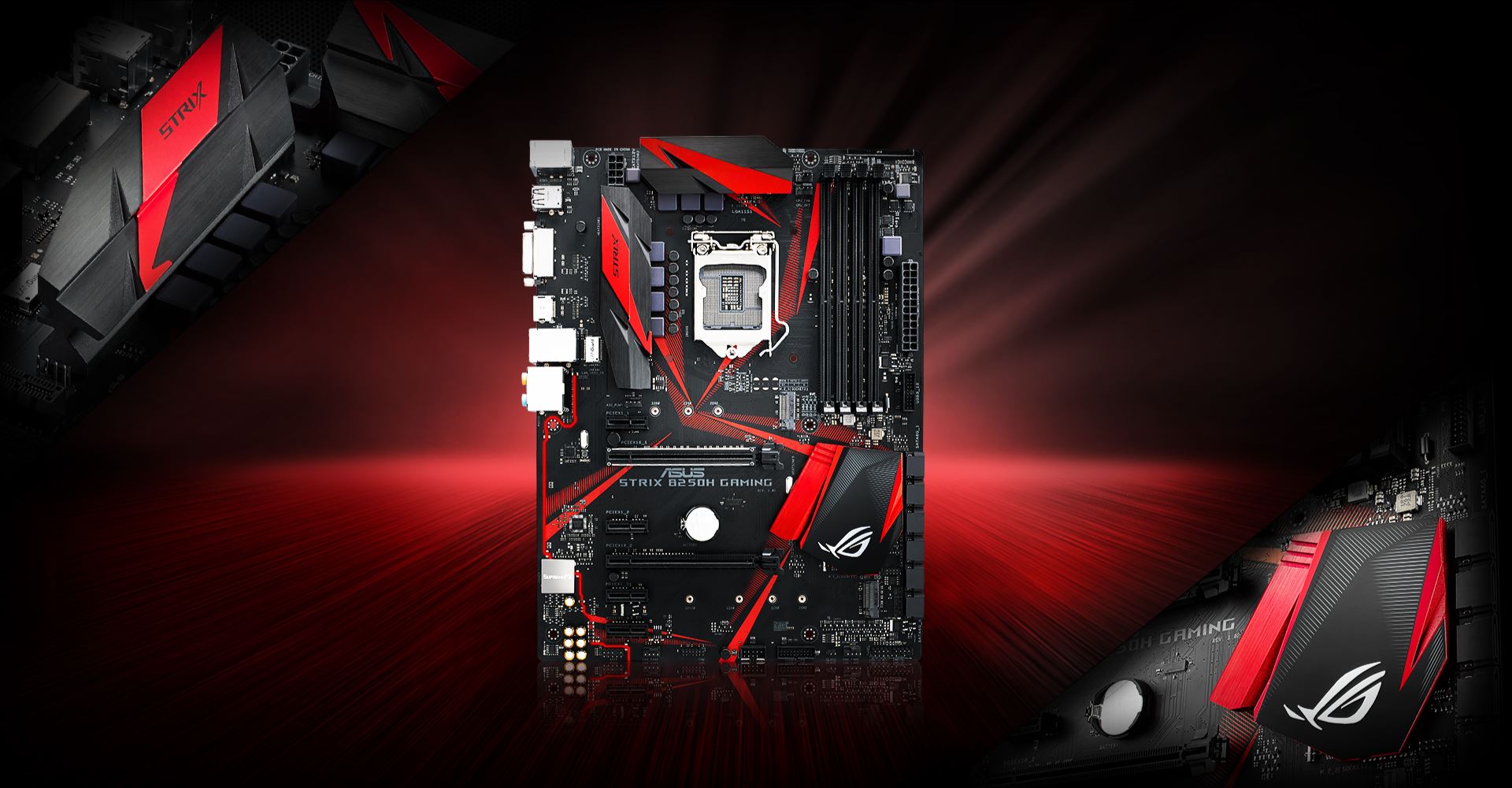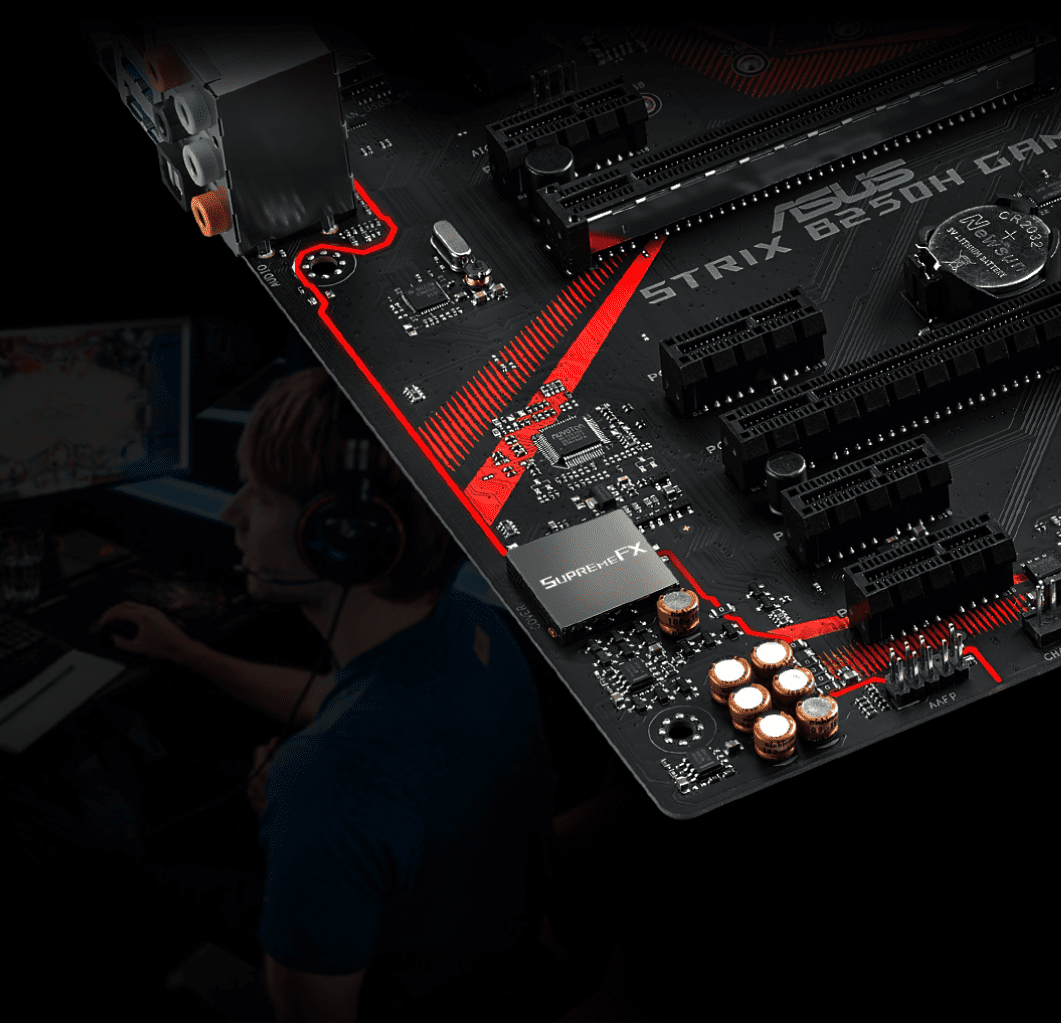 SUPREMEFX
ROG Strix's awesome SupremeFX audio technology has levelled up, delivering an exceptional 113dB signal-to-noise ratio on the line-in connection for best-ever ROG recording quality – and 120dB on line-out for crystal-clear sound! We've also added a low-dropout regulator for cleaner power delivery to the SupremeFX S1220A codec, plus Texas Instruments® RC4580 and OPA1688 op-amps for high gain with low distortion. It all adds up to audio that envelops you as never before!
COOLER BY DESIGN
Play quieter and cooler with advanced fan controls for the ultimate undisturbed gaming. With onboard thermal sensors and hardware-level 4-pin/3-pin PWM/DC mode detection, Fan Xpert 3 makes sure every fan achieves the best balance of high cooling performance and low noise - so you enjoy all the performance you demand with none of the racket!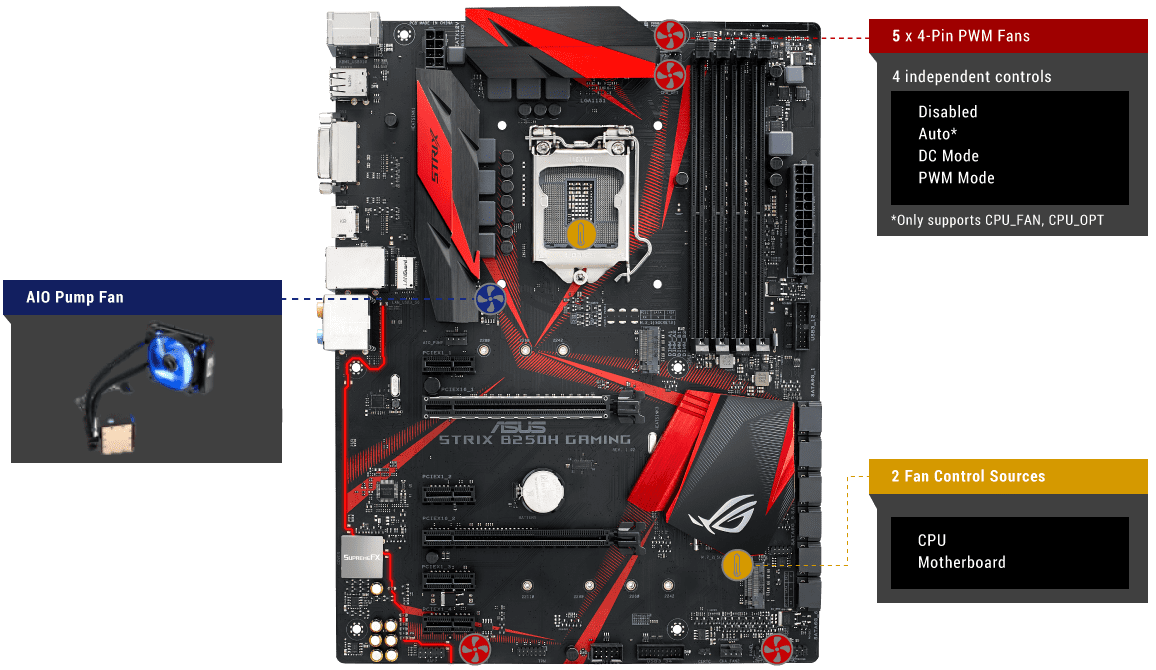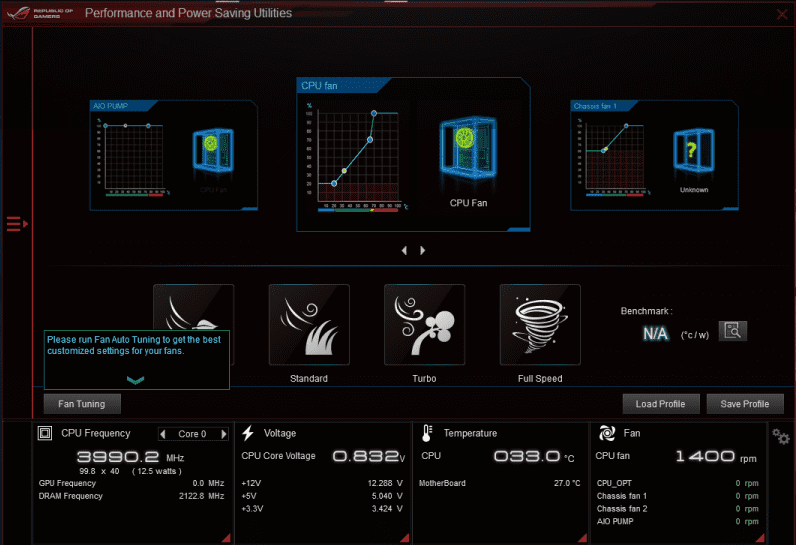 FAN XPERT 3
- Auto-Tuning Mode: Scans fan parameters and all fans with a single click.
- Extreme Quiet Mode: Reduces CPU fan speed to below the default minimum, for extra-quiet operation and power savings during light loads.
- RPM Fixed Mode: Lowers noise levels to near-0dB silence, allowing you to fix the fan speed.
PRECISE DIGITAL POWER CONTROL
To go faster than fast you need ultra-accurate power control — so Strix B250H Gaming is kitted out with ASUS Digi+ Power Control for enhanced system stability and superb power efficiency. Digi+ Power Control is the industry's leading digital power controller and it's fully compliant with Intel's IMVP8 specifications, for smoother, safer power.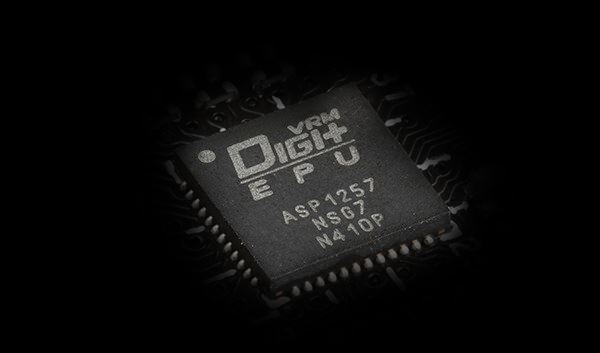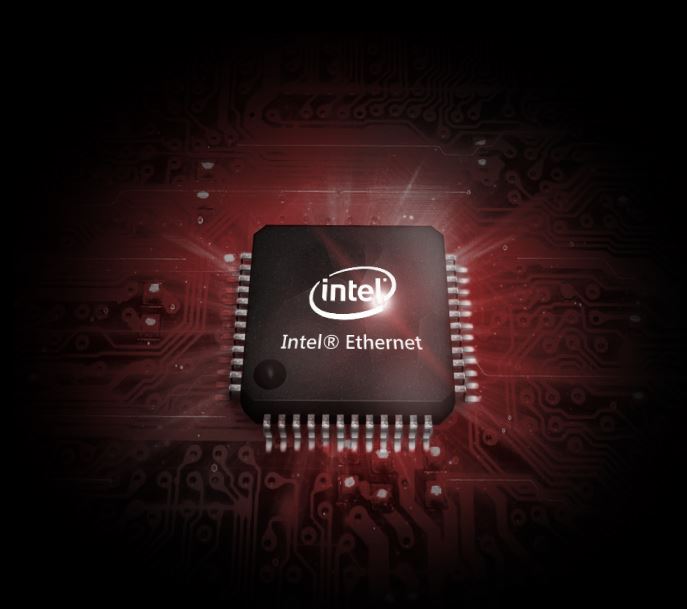 INTEL GIGABIT ETHERNET
ROG Strix B250H Gaming features the very latest Intel Ethernet (I219-V) for faster, smoother gaming. Intel's LAN has the serious double advantage of reducing CPU overhead while offering exceptionally high TCP and UDP throughput. This significantly reduces the processor's workload, so there's more power for gaming.
LANGUARD
LANGuard means safer, more reliable connections for your battles! Advanced signal-coupling technology and premium surface-mounting processes join forces to protect your ROG Strix B250H Gaming's connection and deliver pumped-up throughput, plus electrostatically guarded and surge-protected components (ESD Guards) for 1.9x-greater tolerance to static electricity and 2.5x-greater protection (up to 15 kV) against surges!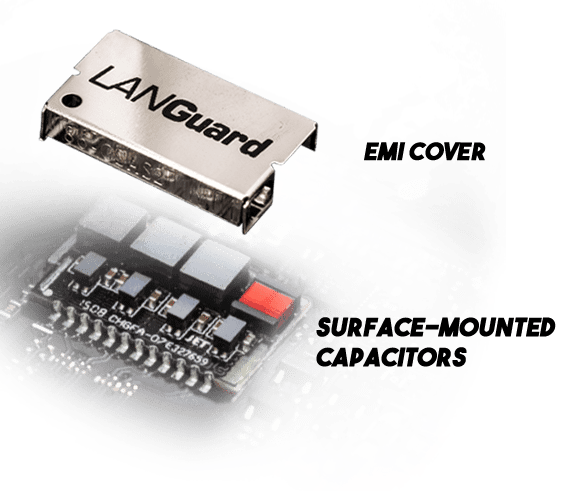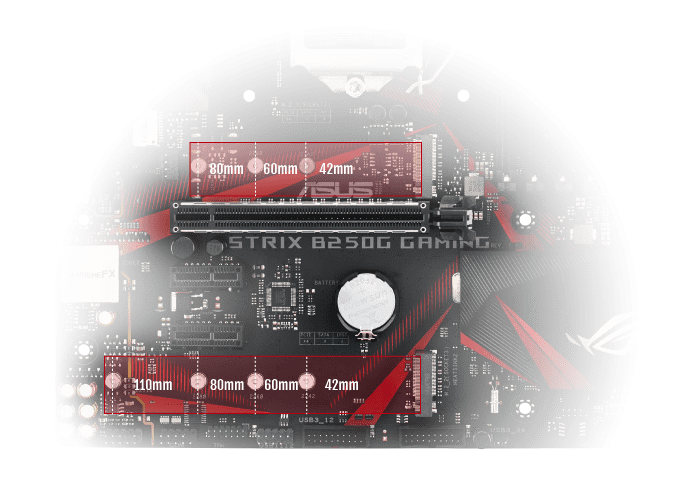 DUAL M.2
ROG Strix B250H Gaming features dual M.2 slots with Socket 3 and M-key support. One slot supports PCIe 3.0 (2242/2260/2280/22110) for NVMe, and the other slot supports both SATA and PCIe 3.0 x 4 modes.Together, they give you the fastest and most-flexible M.2 interface available.
Beyond VR ready
ROG Strix B250H Gaming isn't just VR Ready — it goes way beyond! The ASUS ROG Beyond VR Ready marque means that ROG Strix B25OG Gaming has been tested with loads of class-leading components to ensure that your productivity, gaming and entertainment needs are tuned for maximum performance after you've taken off the headset. ASUS Beyond VR Ready opens up a new way to configure and build your dream system with total confidence.