Asus ROG Crosshair VI Extreme AMD X370 E-ATX Motherboard overview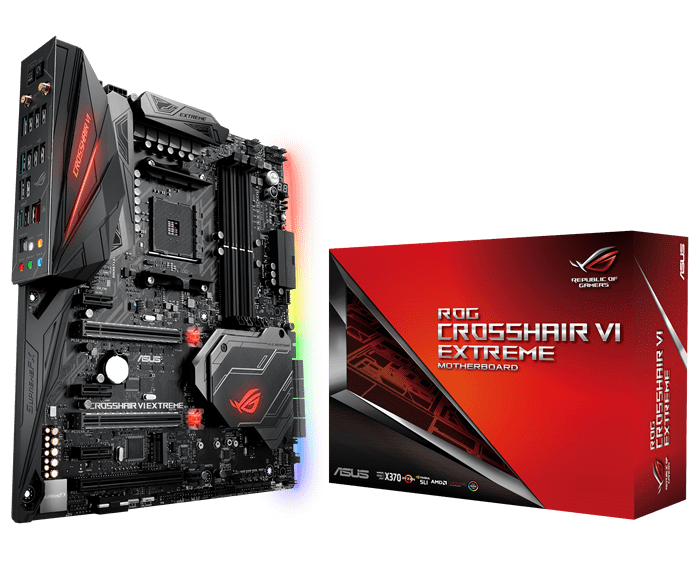 Asus ROG CROSSHAIR VI EXTREME E-ATX X370 Motherboard
ROG CROSSHAIR VI EXTREME
PERFECTED COOLING FOR UNLEASHING PERFORMANCE
ROG Crosshair VI Extreme is equipped with an M.2 heatsink integrated into the PCH heatsink. With its huge cooling surface, the M.2 heatsink perfectly chills an inserted M.2 SSD — providing maximum performance and reliability. Featuring a stylish angular design replete with an awesome glowing ROG eye logo, the M.2 heatsink adds a beautiful touch to the build, while the T-sensor detects temperatures in the vital M.2 area for instant monitoring.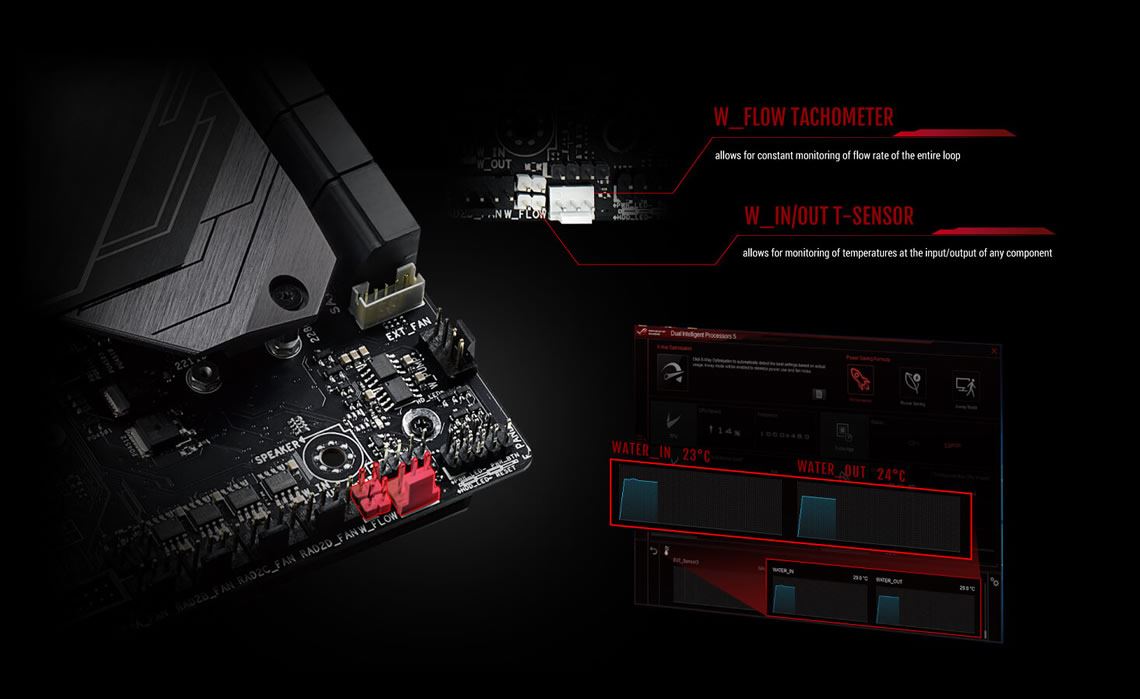 FULLY DOMINATE YOUR WATER-COOLING SYSTEM
ROG's innovative Water Cooling Zone lets you monitor your cooling system like never before. The dual water-temperature headers and flow-rate header of the ROG Water Cooling Zone feeds information straight into ROG's intuitive Fan Xpert 4 utility - so you can stay on top of the heat and stay cool in every game!
AURA LIGHTING CONTROL
Customise your own favorite LED effects with intuitive, ASUS-exclusive lighting-control software. Aura RGB technology makes it possible to cast a stunning multicolor glow across your entire build, via the ROG Crosshair VI Extreme's brilliant built-in RGB LEDs or attached RGB strips via the two onboard 4-pin headers - all lights will perform in perfect synchronisation! Fire up Aura and enjoy the creative freedom of nine different lighting schemes!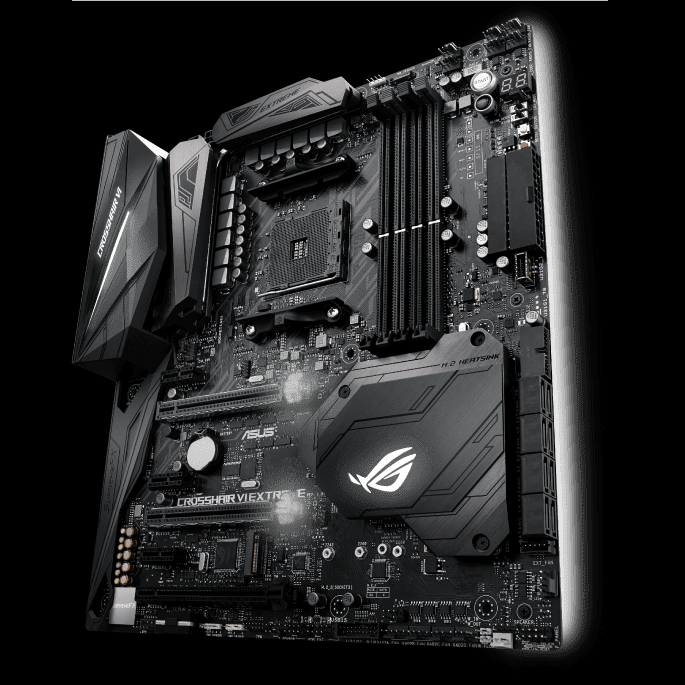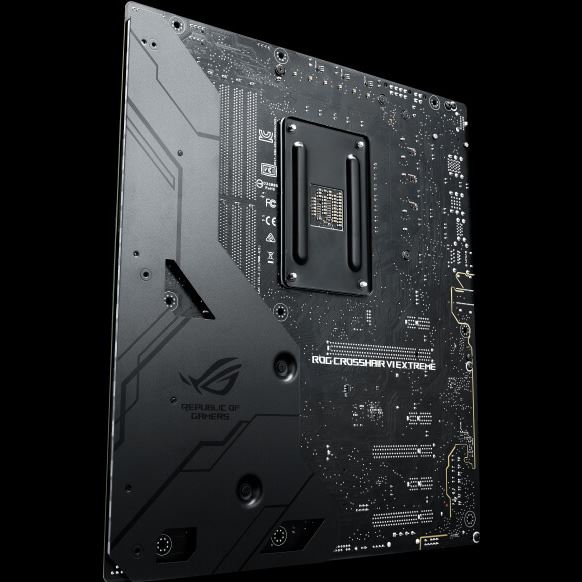 ROG BACKPLATE
ROG Crosshair VI Extreme features a new and exclusive backplate, levelling up the board's aesthetic appeal and providing enhanced protection against bending.
UNLEASH 32GBPS SSD SPEEDS
ROG Crosshair VI Extreme offers dual PCIe 3.0 x4 M.2 slots that provide NVMe SSD RAID support for an incredible performance boost. Create a RAID configuration with up to two PCIe 3.0 storage devices via the dual M.2 slots to enjoy the fastest data-transfer speeds on the AMD® Ryzen™ processors platform!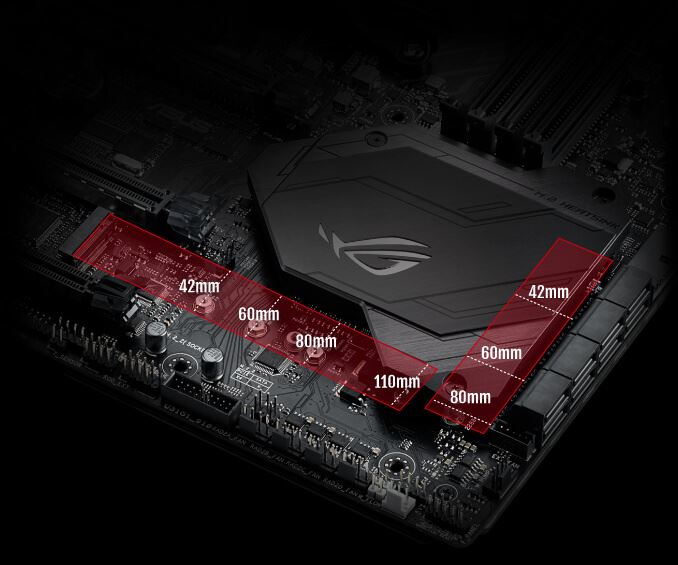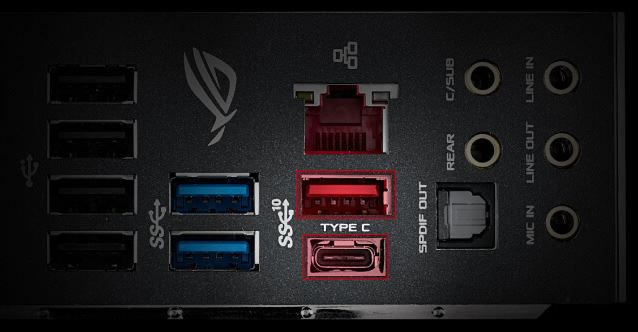 USB 3.1 GEN2 TYPE A+C
ULTIMATE-SPEED 10GB/S WITH ONBOARD USB 3.1 GEN2
MORE THROUGHPUT AND LESS PROCESSING EQUALS FASTER ONLINE PLAY
ROG Crosshair VI Extreme features the very latest Intel I211-AT Ethernet controller for faster, smoother gaming. Intel's LAN has the serious double advantage of reducing CPU overhead and offering exceptionally high TCP and UDP throughput, so there's more power for your game and your gameplay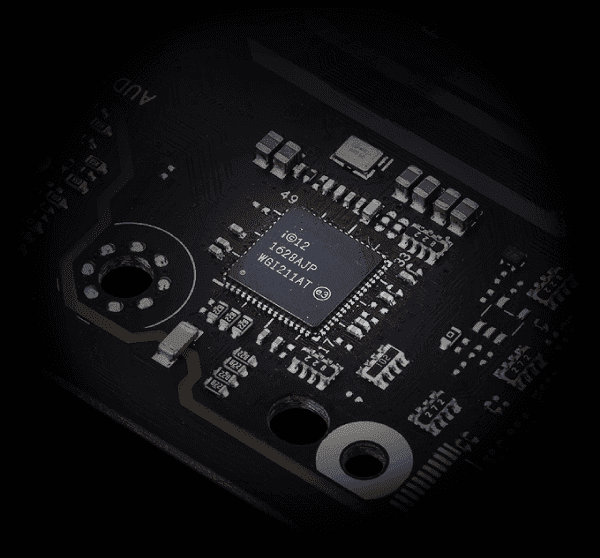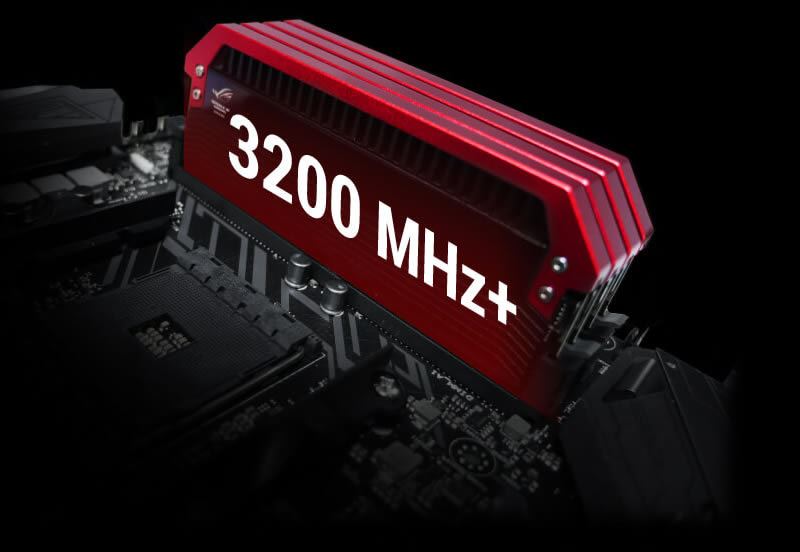 DDR4 OVERCLOCKING STRENGTH IN NUMBERS
With support for DDR4 memory you're able to drive memory frequencies to 3200MHz — or beyond! ASUS-exclusive T-Topology circuit design provides superb memory-overclocking potential, minimising coupling noise and signal reflection to unleash the full power of DDR4. With innovative equidistant memory channels, the ROG design delivers the most balanced control and incredibly powerful overclocking capability. And that's not all: ROG works with almost every DDR4 memory vendor, ensuring the best compatibility.
BEYOND VR READY
ROG Crosshair VI Extreme isn't just VR ready — it goes way beyond! The ASUS ROG Beyond VR Ready marque means that ROG Crosshair VI Extreme has been tested with loads of class-leading components to ensure that your productivity, gaming and entertainment needs are tuned for maximum performance. ASUS ROG Beyond VR Ready opens up a new way to configure and build your dream system with total confidence.