ASUS ROG CROSSHAIR VIII FORMULA AMD X570 Chipset (Socket AM4) ATX Motherboard overview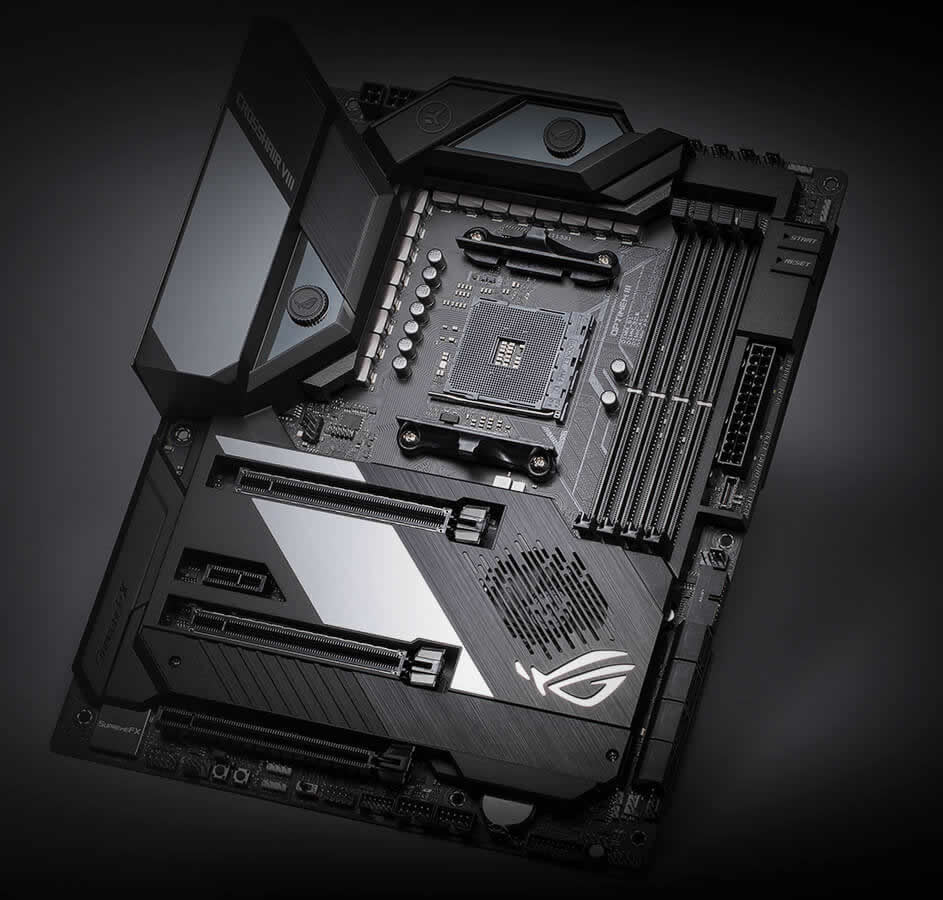 The Crosshair VIII Formula?
ROG has partnered with EK Water Blocks to create an integrated VRM water-cooling solution that keeps the massive power of the latest AMD Ryzen processors under control. Keeping with the water-cooling theme, the ROG Crosshair VIII Formula features on-board lighting that casts a "rainfall" design which pops against the board's mirror finish and is accented by the ROG logo. With its incredible cooling performance and gamer-oriented features, ROG Crosshair VIII Formula is the perfect foundation for your next high-performance gaming rig?.?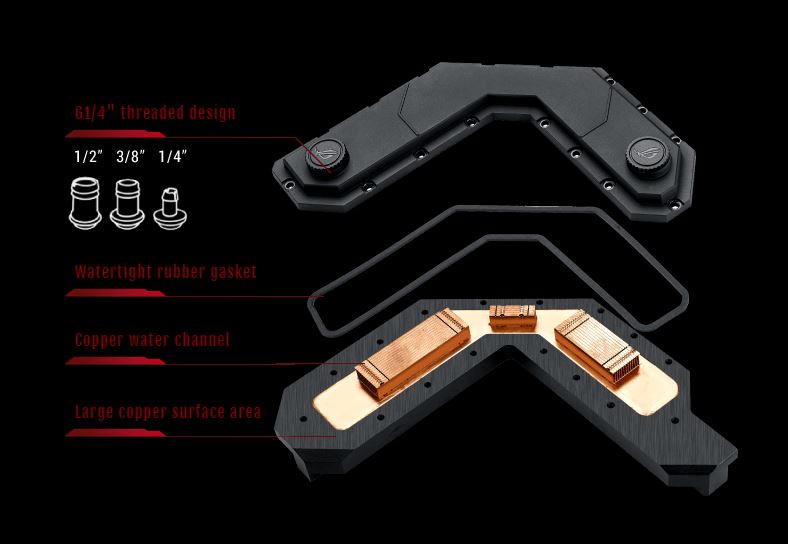 EXPERTLY TOOLED TOTALLY COOLED CROSSCHILL EK III
CrossChill EK III lets you cool with air and water. The redesigned cooling channels provide wider copper, delivering up to 29.3°C-lower MOSFET temperatures on water, and the standard G1/4" threaded fittings mean CrossChill EK III easily fits existing setups — so you can enjoy efficient, quiet cooling with the minimum effort.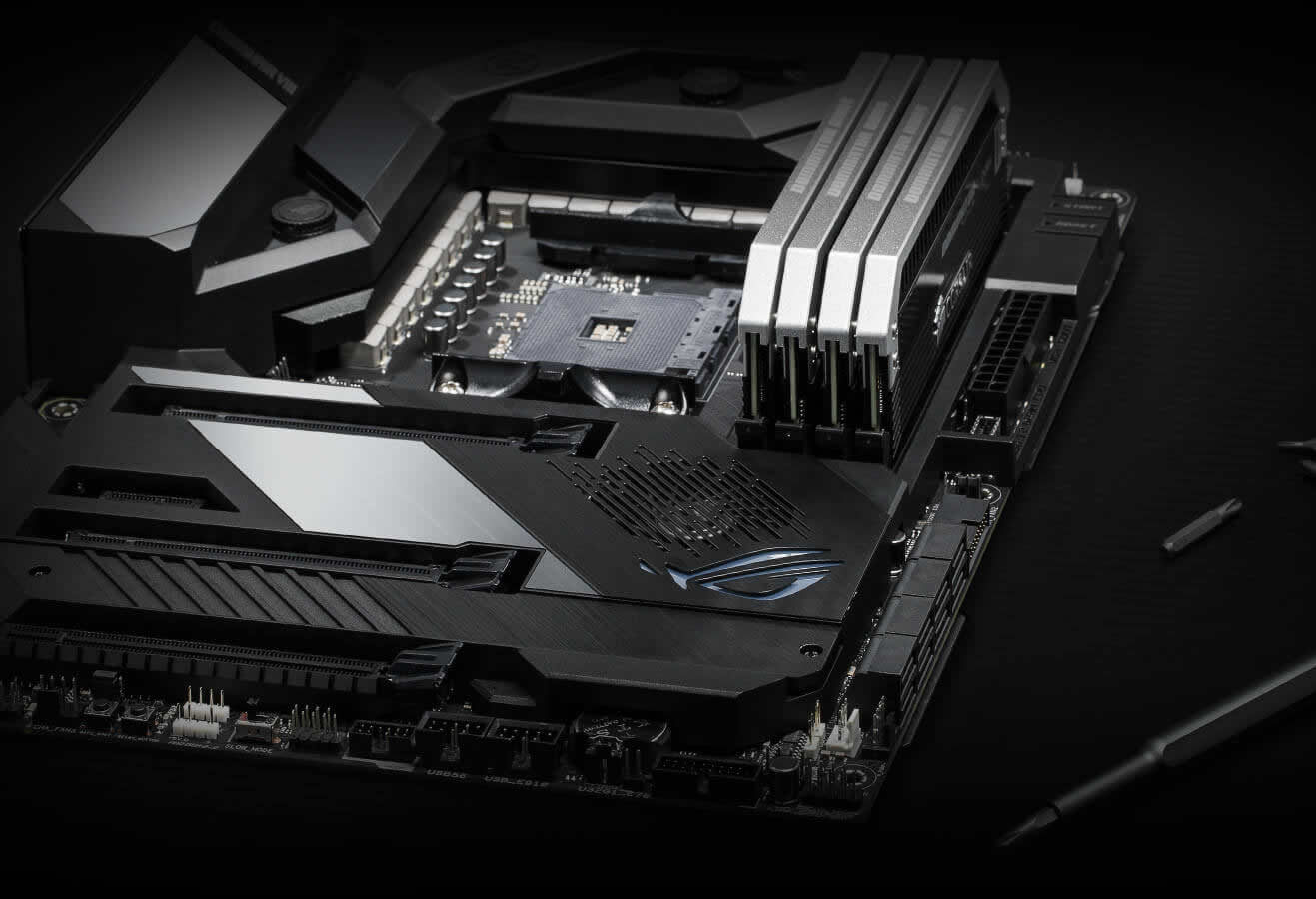 BOOSTED PERFORMANCE
ROG Crosshair VIII Formula comes equipped with an optimised power-design layout to handle the prodigious power of the latest AMD Ryzen processors without throttling.?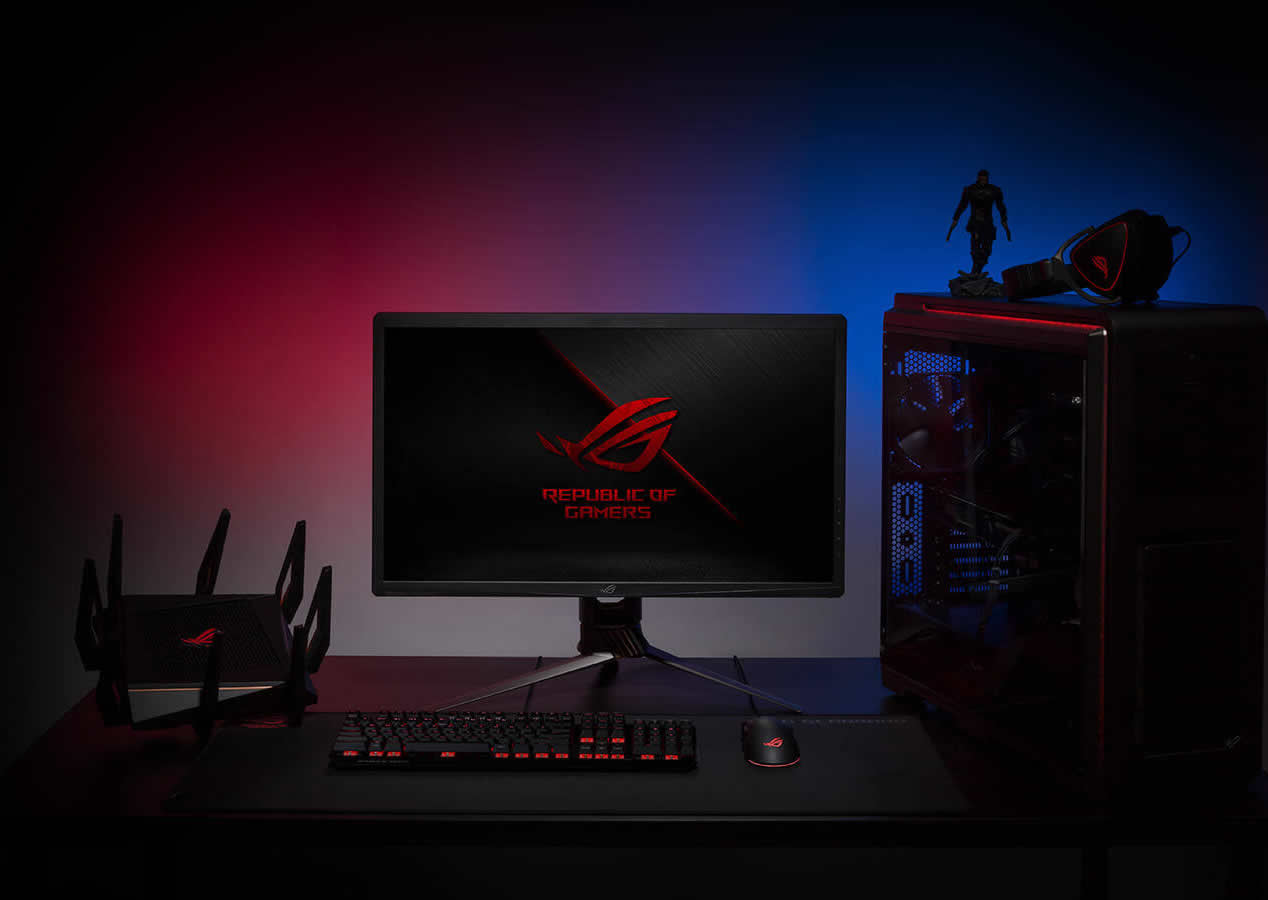 UNCOMPLICATED SYSTEM TUNING?
ROG gives you powerful tools that make optimising your system fast and easy. For those who relish fine-grained control, the UEFI BIOS has a wealth of advanced options organised into intuitive categories that provide the ability to tweak every aspect of your system?.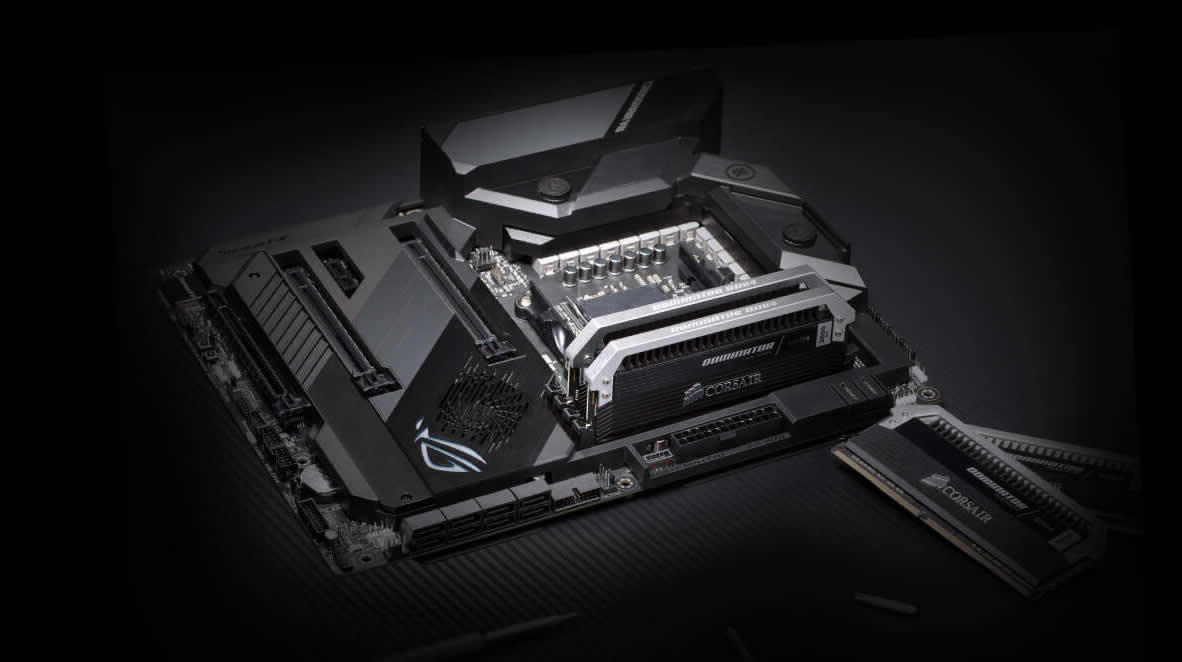 ACCURATE VOLTAGE MONITORING
Conventional motherboards use single-ended sensing tapped from a location that isn't ideal, leading to a large disparity between the actual voltage fed to the CPU and the value reported to software. The Formula features a differential sensing circuit that simplifies overclocking and tuning by allowing you to track voltages more accurately.?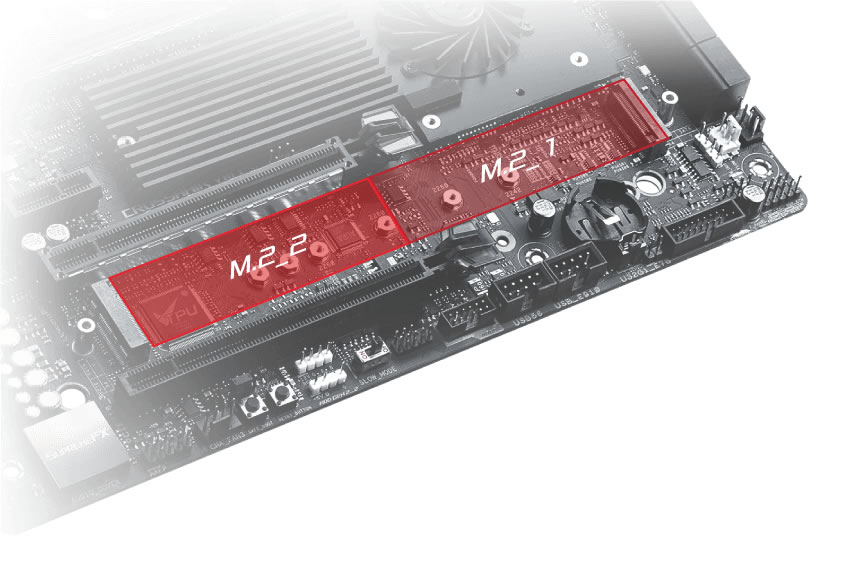 UNTHROTTLED TRANSFER SPEED
Dual PCIe 4.0 M.2 Slot support up to 22110 and provide NVMe SSD RAID support for an incredible performance boost. Create a RAID configuration with up to two PCIe 4.0 storage devices to enjoy the fastest data-transfer speeds on the 3rd Generation AMD Ryzen platform.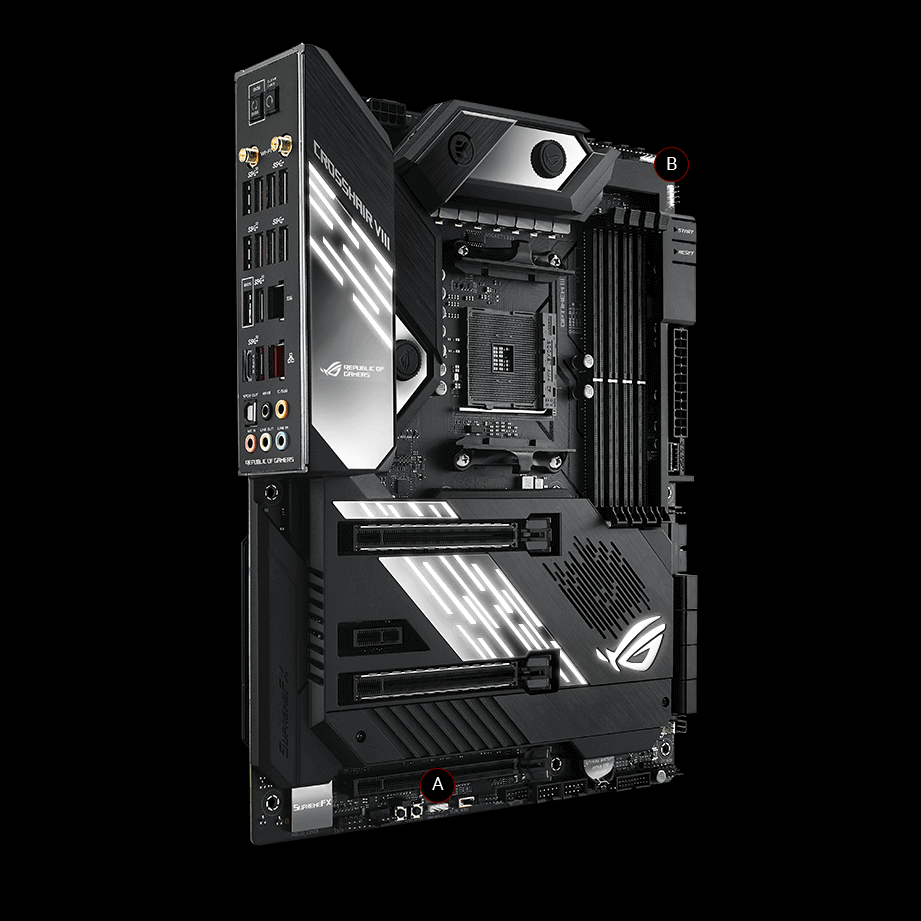 GROW YOUR GAMING WORLD
Gear up with ROG components, from graphics and monitors, to mice and keyboards, and up your game with complementary aesthetics, control and compatibility. The ROG ecosystem is more extensive than any competing brand, so enjoy greater choice as your system expands.