Asus ROG Rampage VI APEX E-ATX LGA 2066 Motherboard overview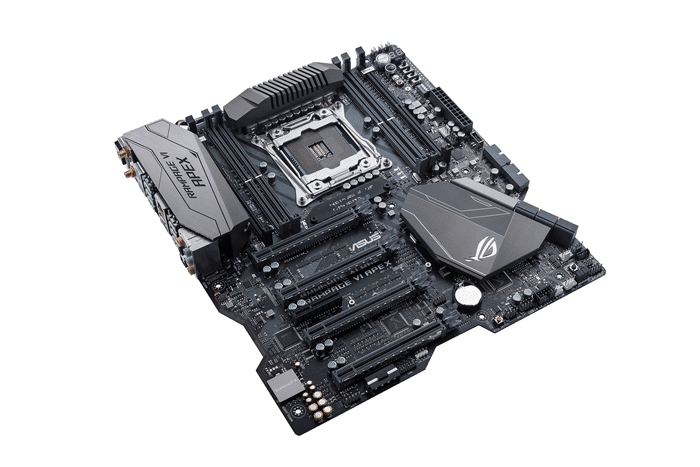 Asus ROG RAMPAGE VI APEX E-ATX Enthusiast Motherboard
ROG RAMPAGE VI APEX
THE EXTREME OC BOARD FOR ENTHUSIASTS
Deftly tailored by ROG engineers, and tuned to perfection by the world's best overclockers, the Rampage VI Apex is purpose-built to break performance records. Featuring an optimized 4-DIMM memory trace layout, innovative dual DIMM.2 modules that keep your M.2 SSDs cool, and a distinct X-shaped PCB that's tactfully accented with Aura RGB lighting, the Apex melds no-compromise engineering with radical aesthetics. Build your next showcase rig and push the X299 platform to the limits with the Rampage VI Apex.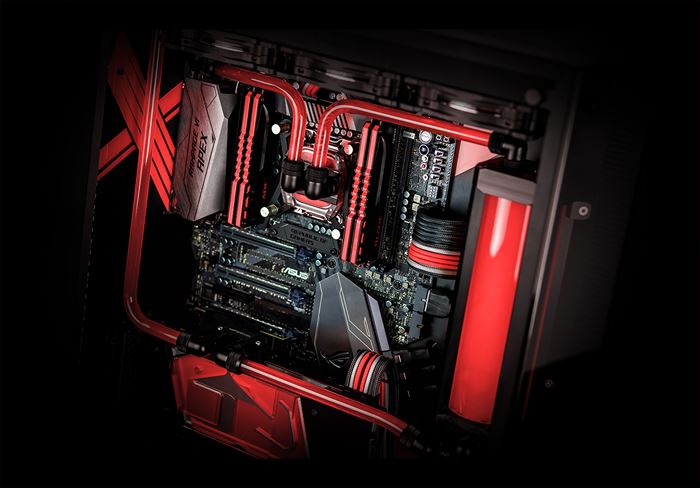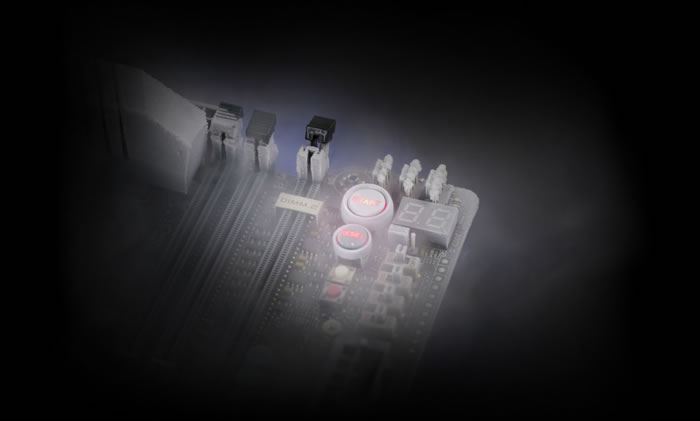 WORLD RECORDS SMASHED
Rampage VI Apex is built to break world records — and it's already done just that. With its optimized layout, high-quality components, and its ability to withstand the rigors of sub-zero operation with liquid-nitrogen (LN2) and helium (LHe), Apex has already smashed seven world records and scored 16 global first-places.* These include the highest CPU frequency for Intel Core i7 at 7.562GHz with four cores and eight threads — that's a staggering 75.87% overclock of the chip's default 4.3GHz frequency!
OPTIMIZED TRACE LAYOUT
It's the combination of intricate and innovative engineering that makes Rampage VI Apex such a big performer. Allotting just one DIMM slot per channel allowed our engineers to create shorter trace distances, which in turn means tighter control over impedance and reduced possibility for signal interference. We also adopted an engineering-first strategy, paring back the number of integrated circuits to enable the best possible trace routing. The end result is a motherboard with better stability and more overclocking headroom, allowing you to get the best performance from your memory kit.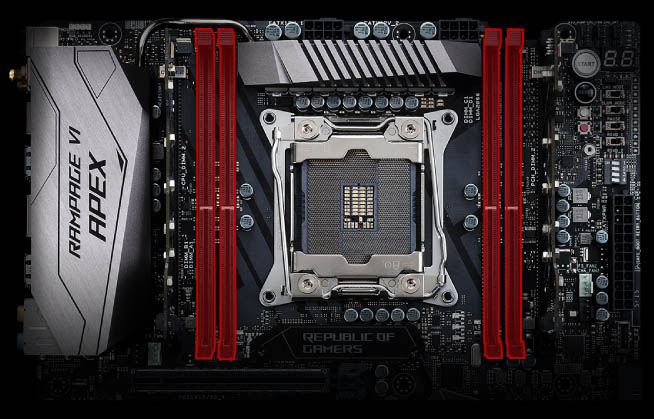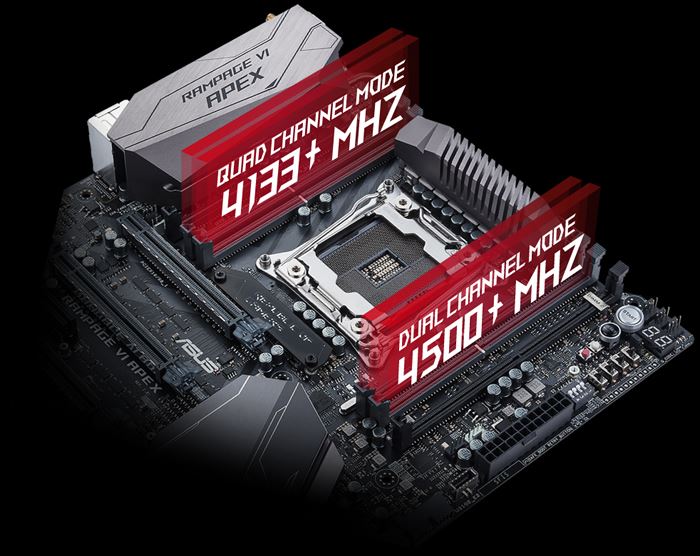 DDR4 OVERCLOCKING STRENGTH IN NUMBERS
ROG engineers adopted a four-slot memory design on an EATX motherboard, enabling a highly optimized layout for memory trace paths to minimize noise and improve signal integrity. Rampage VI Apex allows for DDR4 overclocking to reach up to 4500+MHz in dual channel mode, and 4133MHz+ with 4 DIMMs in quad-channel mode. ROG also works with all the major DDR4 memory vendors to ensure the best compatibility and real-word performance.
OUTSHINE THE COMPETITION
A well-tuned enthusiast system deserves a matching aesthetic. ASUS Aura offers full RGB lighting control with a variety of functional presets for the built-in RGB LEDs, as well as strips connected to the two onboard 4-pin RGB headers.* And it can all be synced with an ever-growing portfolio of Aura Sync-enabled ASUS hardware.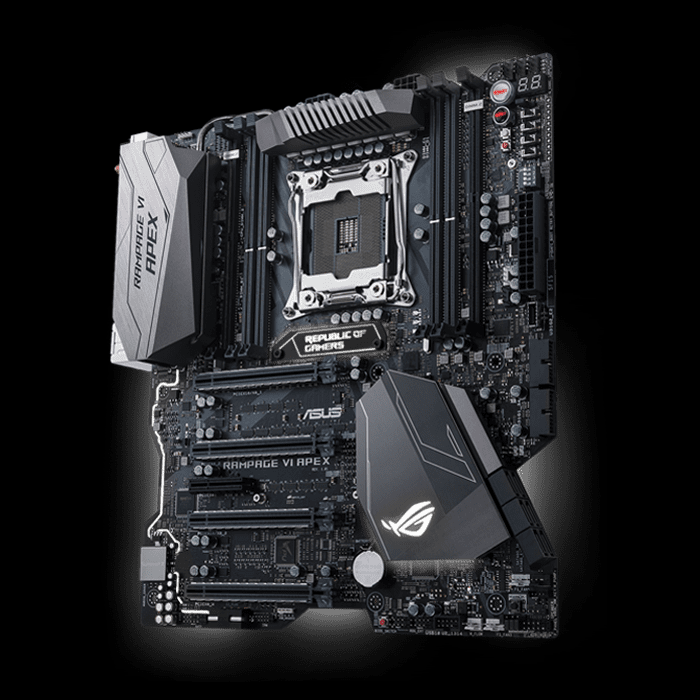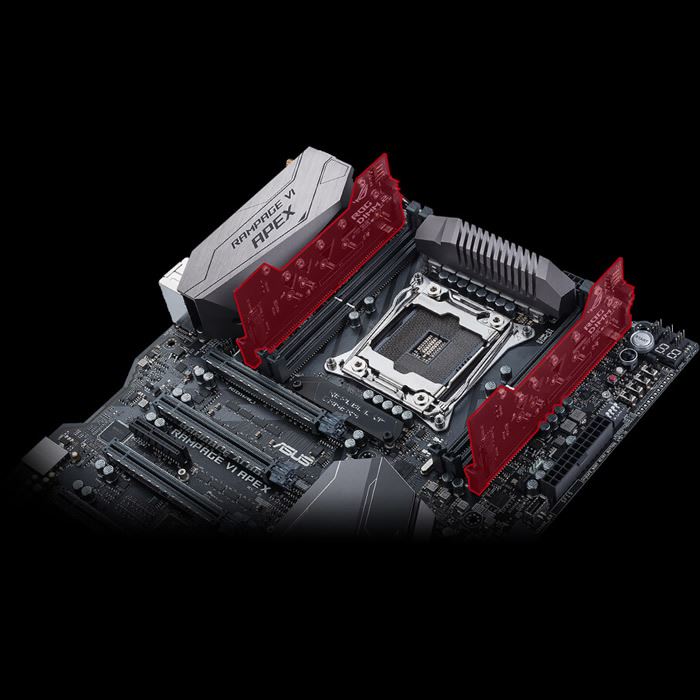 DUAL ROG DIMM.2
Rampage VI Apex includes two ROG DIMM.2 modules to support a total of four PCIe 3.0 x4 M.2 SSDs. ROG DIMM.2 supports a wide variety of existing memory coolers, and the Rampage VI Apex comes with two fan mounts that support up to two 50mm fans or a single 80mm fan, making it easy to chill your M.2 drives. Each module features a pair of onboard thermal-sensor headers for temperature reporting, allowing control over fan speed and acoustics via Fan Xpert 4 software, or the ASUS UEFI. As a finishing touch, the modules have onboard RGB LEDs that are controllable via our Aura software, adding options to accent your build with a range of lighting effects.
RAID & VROC
Use the CPU_DIMM.2 expansion card to take advantage of Intel's Virtual RAID on CPU (VROC) feature* by connecting two M.2 drives in RAID. Or maximize storage performance with the addition of an ASUS Hyper M.2 X16 Card** for up to four PCIe® 3.0 x4 M.2 drives and total bandwidth of up to 128Gbps. With VROC, your RAID arrays are easily configured to be bootable, and traditional DMI bottlenecks are eliminated so your storage is not held back by other traffic.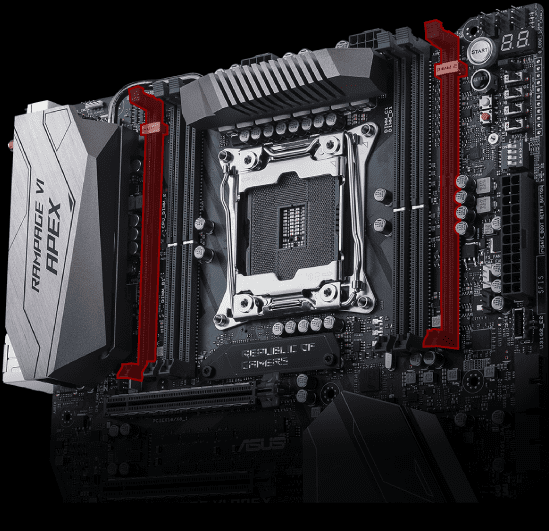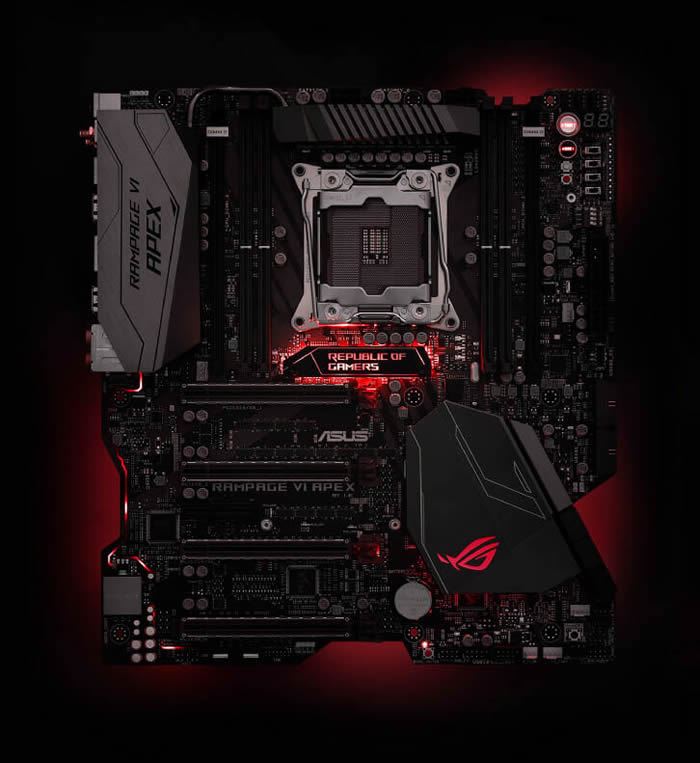 X-SHAPED PCB
With an asymmetrical X-shaped circuit board and a radical lighting scheme, Rampage VI Apex dares to be different. The unique X design enables simpler, cleaner cable routing, and features Aura RGB backlighting to make your build stand out from the crowd.
INTEL ETHERNET
ROG Rampage VI Apex features the very latest Intel® Ethernet (I219-V) for faster, smoother gaming. Intel Ethernet controllers have a natural synergy with their processors and chipsets, reducing CPU overhead and offering exceptionally high TCP and UDP throughput, so there's more power for games and other tasks.