ASUS ROG STRIX B450-F GAMING AMD B450 Chipset (Socket AM4) ATX Motherboard overview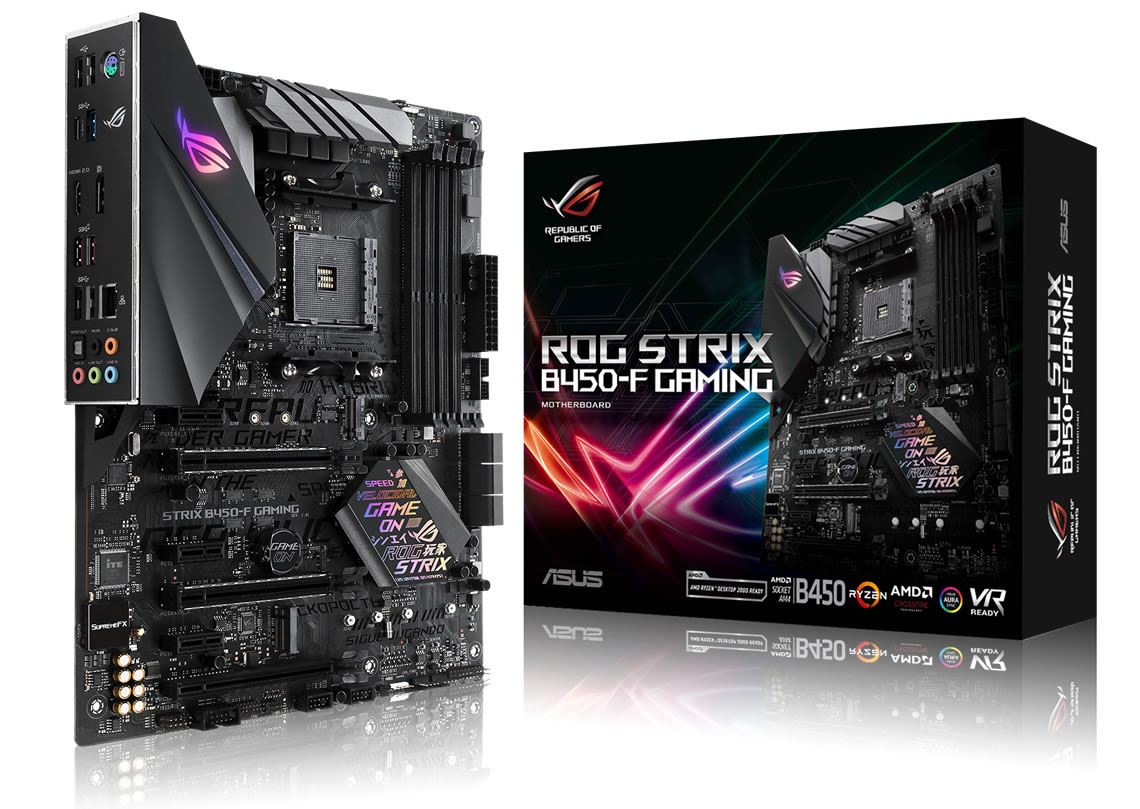 ROG Strix B450 Gaming series provides a feature set distilled from the high-end ROG Strix X470 Gaming series that gives you all the essentials for a well-balanced build. With comprehensive cooling options, dual PCIe 3.0 M.2 slots and AMD StoreMI support for incredible storage speeds, improved DDR4 memory stability and much more, ROG Strix B450 Gaming delivers the performance you need with room to focus your budget on accompanying hardware. The motherboard also offers rich customization options with lighting synchronization as well as guided performance tuning and optimization via intuitive ROG software that makes it easy for experienced and first-time system builders alike to create a gaming system that really stands out.
Dual PCIe Gen3 M.2
Dual PCIe 3.0 x4 M.2 slots provide NVMe SSD RAID support for an incredible performance boost. Create a RAID configuration with up to three PCIe 3.0 storage devices via two M.2 slots and a PCIe x16 slot to enjoy incredible data-transfer speeds.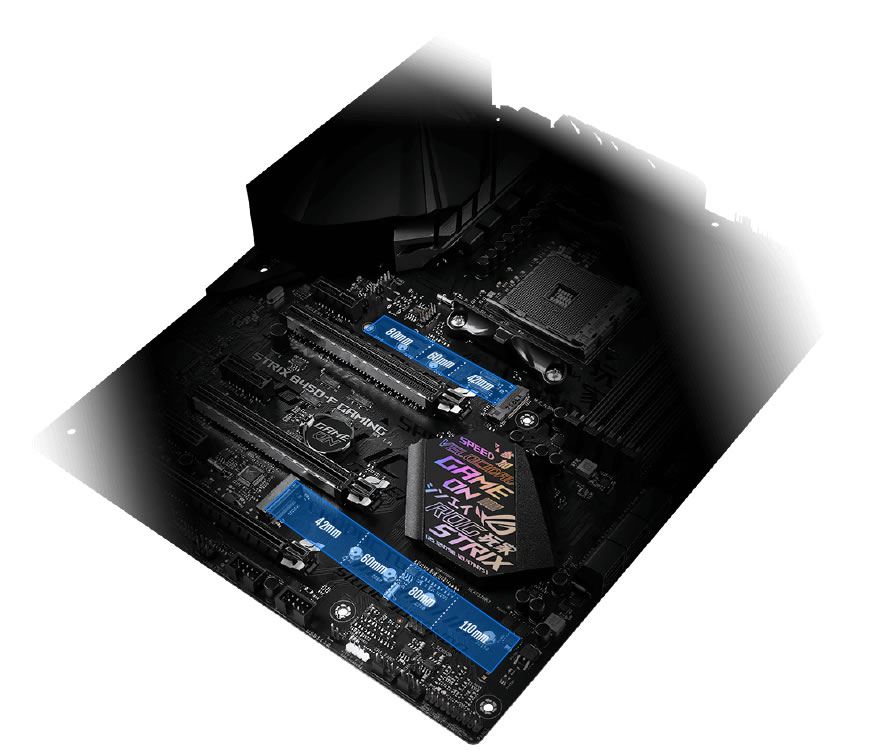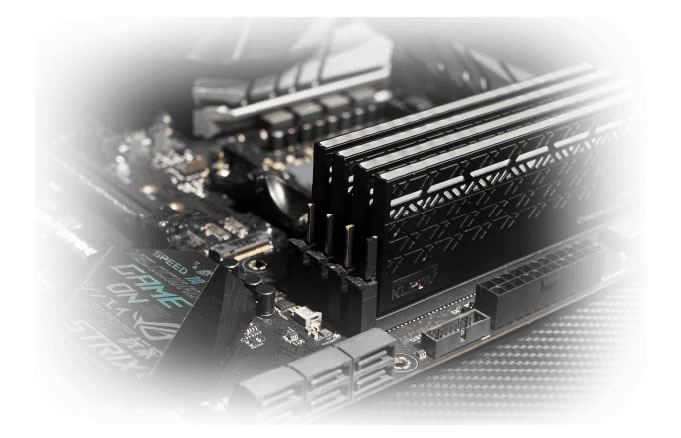 Improved DDR4 Stability
Tuned to take full advantage of Ryzen's capabilities, and ready for the latest memory kits, ROG Strix B450 Gaming Series motherboards are built specifically for high-performance gaming rigs. Intelligent firmware delivers the plug-and-play experience that first-time DIYers demand and the essential tuning options that performance-addicts need. Maximize frame rates with a high-bandwidth memory kit or leverage a host of tuning options to extract peak performance potential from a modest setup. Load up any way you want and get into the game with ROG Strix B450 Gaming Series motherboards.
Intel Gigabit Ethernet
ROG Strix B450-F Gaming features Intel Ethernet (I211-AT), ensuring data exchanges with your network and the outside world are fast and smooth. Intel LAN reduces CPU overhead and increases TCP and UDP throughput, keeping more processing power available for the game.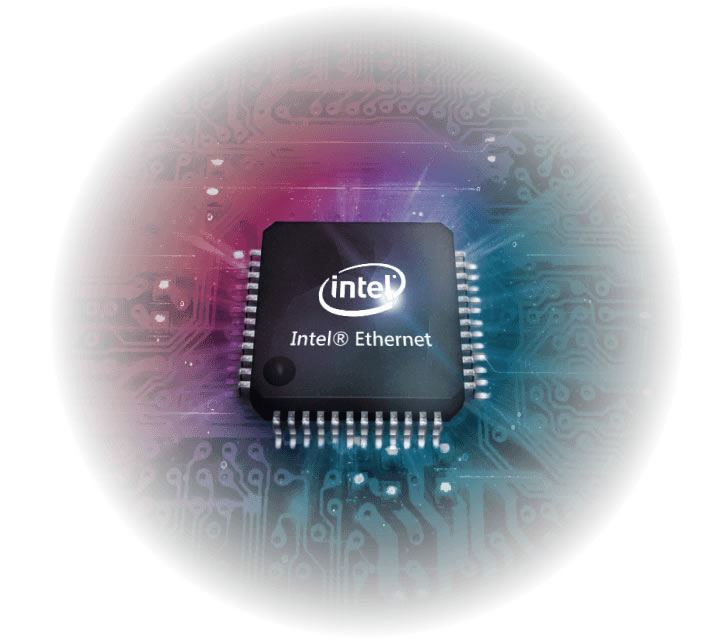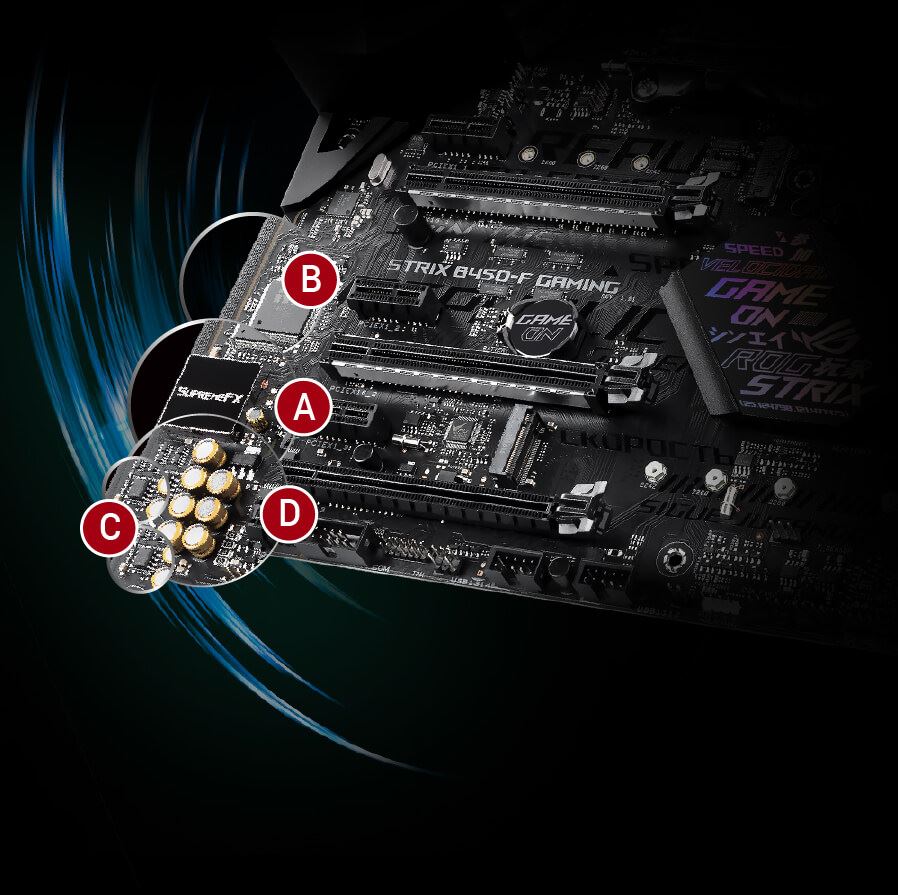 SupremeFX
Immerse yourself in sound with SupremeFX audio technology. Utilizing the S1220A codec, SupremeFX is the integrated-audio solution that's engineered to provide a flat frequency response for a neutral, detailed sound signature. And to ensure that pristine signature is perfectly preserved, the front-panel output is driven with dual op amps, delivering sonics with the scale and authority to create virtual worlds via your gaming headset.
A. Effective shielding against electromagnetic interference preserves the integrity of audio signals for the best sound quality
B. Intelligent shielding blocks electromagnetic interference from the motherboard or add-on cards to provide cleaner audio.
C. Two onboard Op amps output exceptional audio and can drive headphones with an input impedance of 32–600O.
D. High-quality Japanese-made components produce warm, natural audio with exceptional clarity and fidelity.
Outshine the Competition
ROG Strix motherboards deliver superior performance and aesthetics to Outshine the Competition. ASUS Aura offers full RGB lighting control with a variety of functional presets for the built-in RGB LEDs and lighting strips connected to the RGB header. All lighting can be synced with an ever-growing portfolio of Aura-capable ASUS hardware.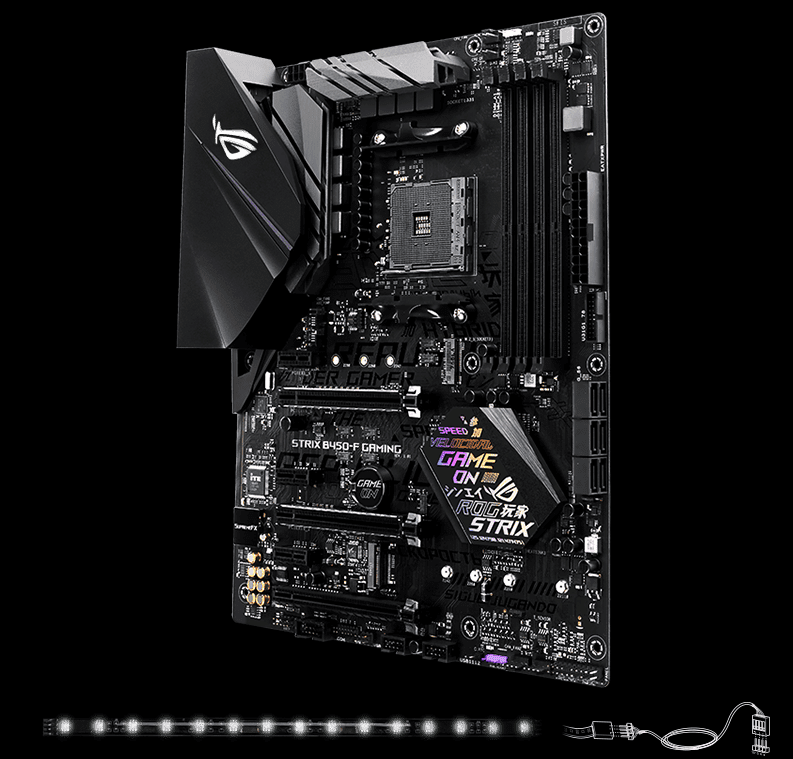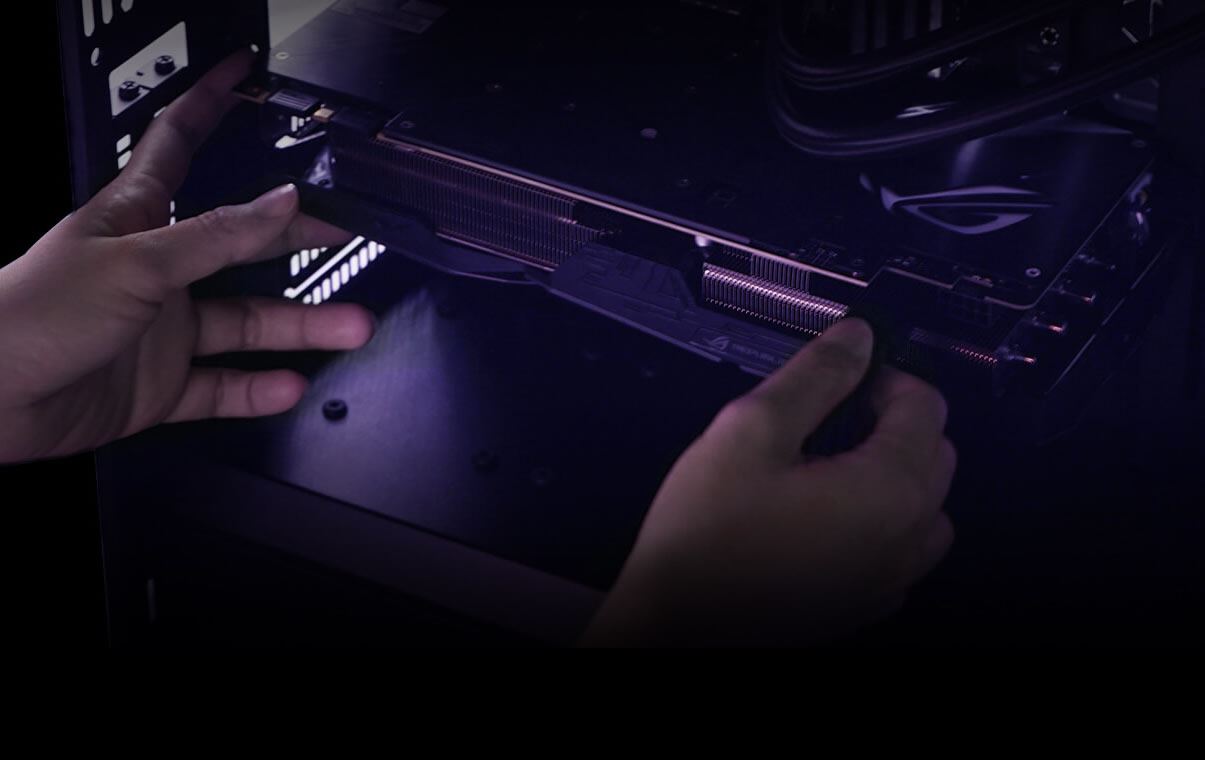 DESIGN, CUSTOMIZATION, AND SETUP
A host of design touches, customization options, comprehensive validation lists, and the most diverse ecosystem of components in the industry make building and personalizing a gaming rig with ROG Strix B450-F Gaming wonderfully easy.