Asus ROG STRIX X299-E GAMING II Socket LGA2066 X299 ATX Motherboard overview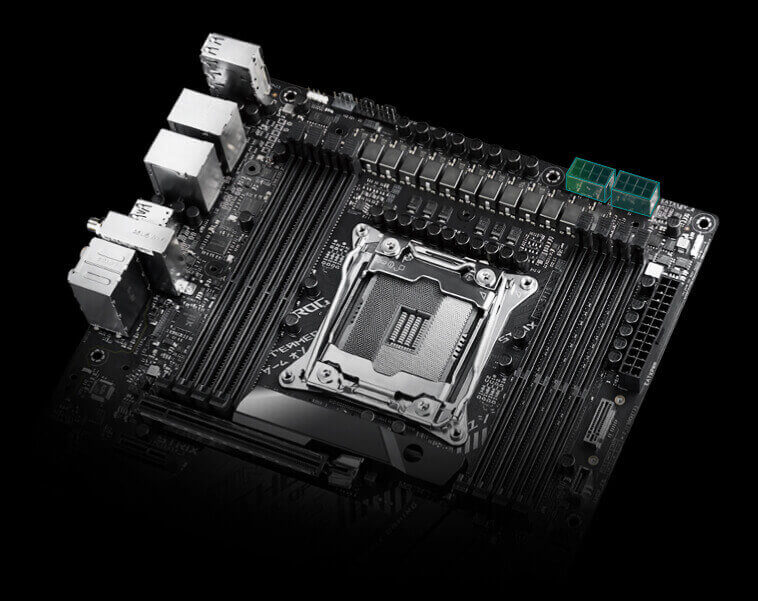 ProCool II Power Connectors
ProCool II sockets are built to tight specifications to ensure flush contact with the PSU power lines and have a metal armour for improved heat dissipation. The connector's lower impedance helps prevent hotspots and improves reliability.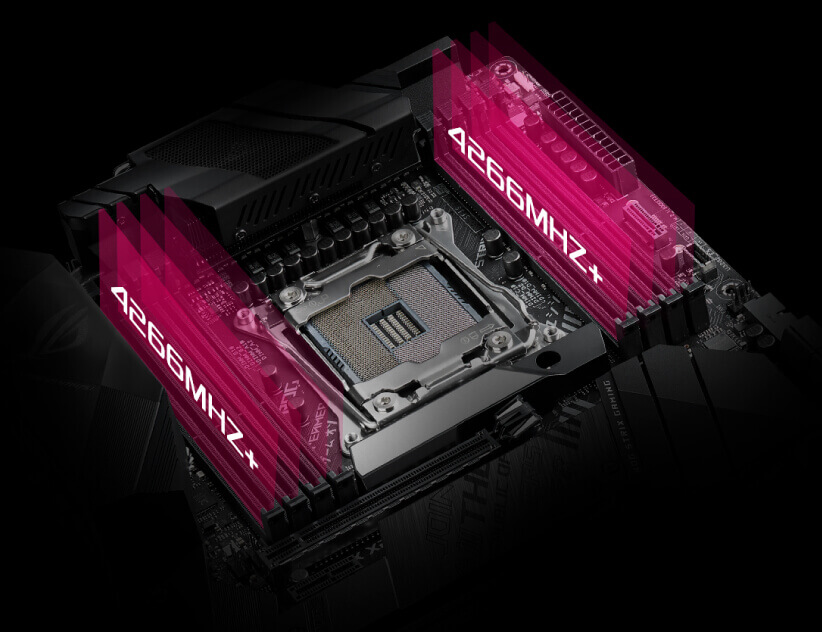 DDR4 OC 4266MHz+
The X299 platform delivers ample bandwidth on multiple fronts. Its quad-channel memory controller supports up to 256 GB of DDR4 memory across eight slots. With optimised trace layout, the ROG Strix X299-E Gaming II can hit memory speeds up to DDR4 4266 MHz or beyond.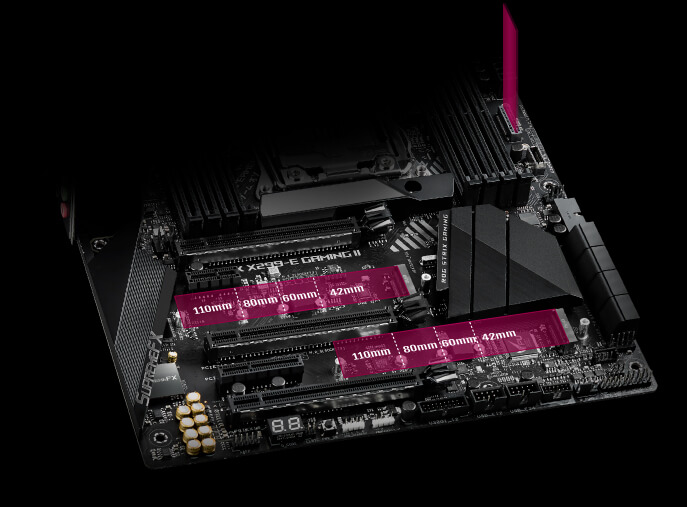 Three PCIe 3.0 M.2
ROG Strix X299-E Gaming II features three M.2 slots. One slot supports both SATA and PCIe 3.0 x4 modes, and the other slots support PCIe 3.0 x4 for NVMe. Together, they give you the fastest and most-flexible M.2 interface available.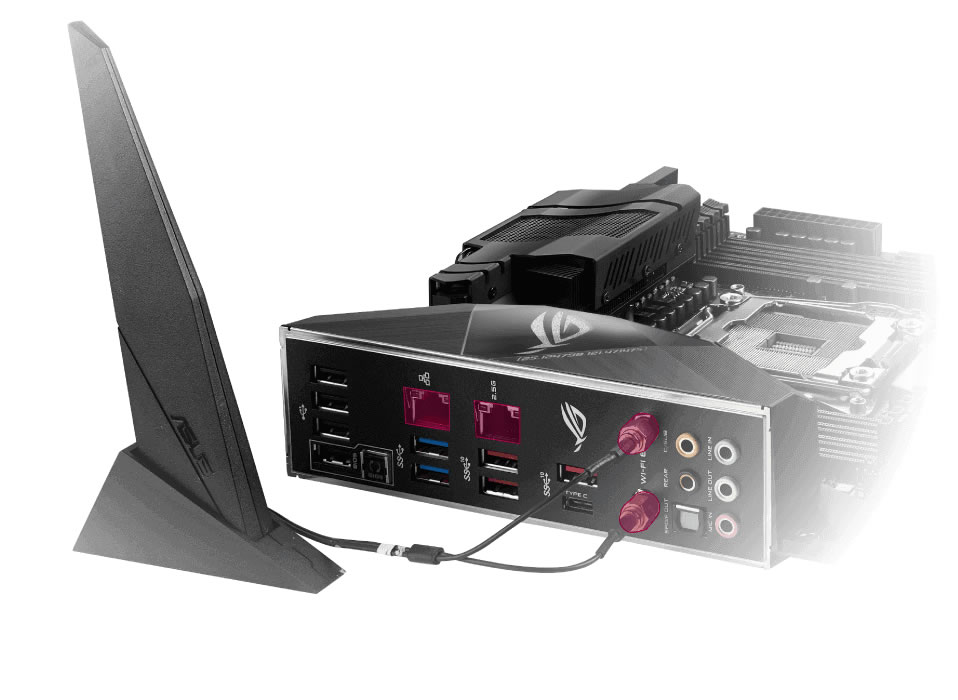 Wi-Fi 6 (802.11 ax)
The latest 802.11ax standard delivers high efficiency wireless connectivity for better gaming enjoyment. As well as providing better network pings in multi-user environments, 802.11ax also greatly improves throughput and coverage over earlier standards.
*Speed may vary according to setup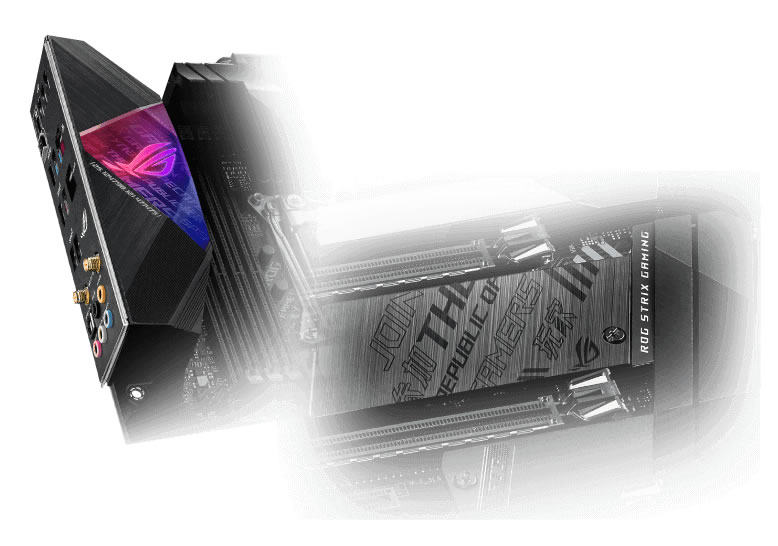 STRIKING NEW DESIGN
ROG Strix X299-E Gaming II strikes an arresting pose, with or without RGB. The I/O shroud sports a laser-engraved ROG logo that lends understated style. But this is topped with an acrylic plate imprinted with ROG's signature cybertext patterns, so switching on the lights illuminates a whole new aesthetic dimension – unique style with a cyberpunk edge.
RAMCACHE III
RAMCache turns milliseconds into microseconds to boost game-load times. Fully compatible with the latest NVM Express storage options, its uniquely intelligent technology effectively caches an entire storage device so that favourite games and apps launch at breakneck speeds.