Asus ROG STRIX X299-E GAMING Socket LGA2066 Motherboard overview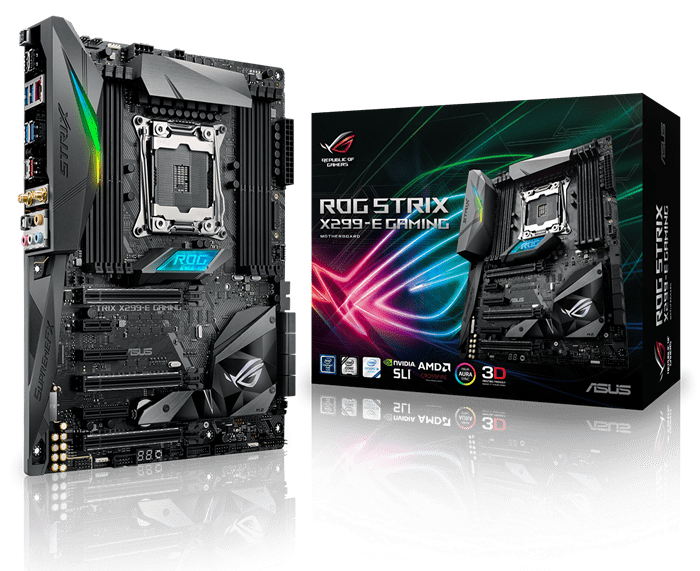 Asus ROG STRIX X299-E GAMING Socket LGA2066 ATX Motherboard
ROG STRIX X299-E GAMING
OUTSHINE THE COMPETITION
ASUS Aura Sync takes RGB lighting beyond the checkbox, combining and controlling the LEDs across all of your Aura-enabled products from a single application to achieve perfect, synchronized harmony. From motherboards and RGB strips to graphics cards and beyond, Aura Sync enables a veritable symphony of light for ultimate personalization.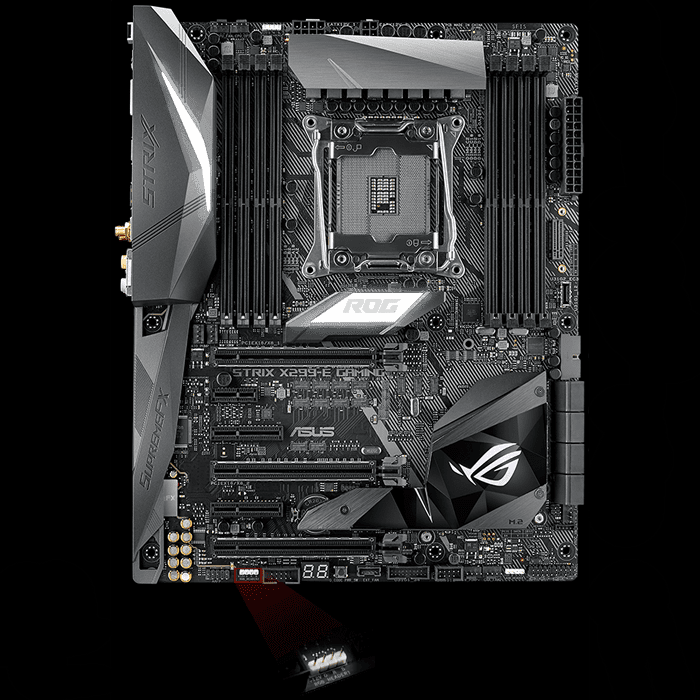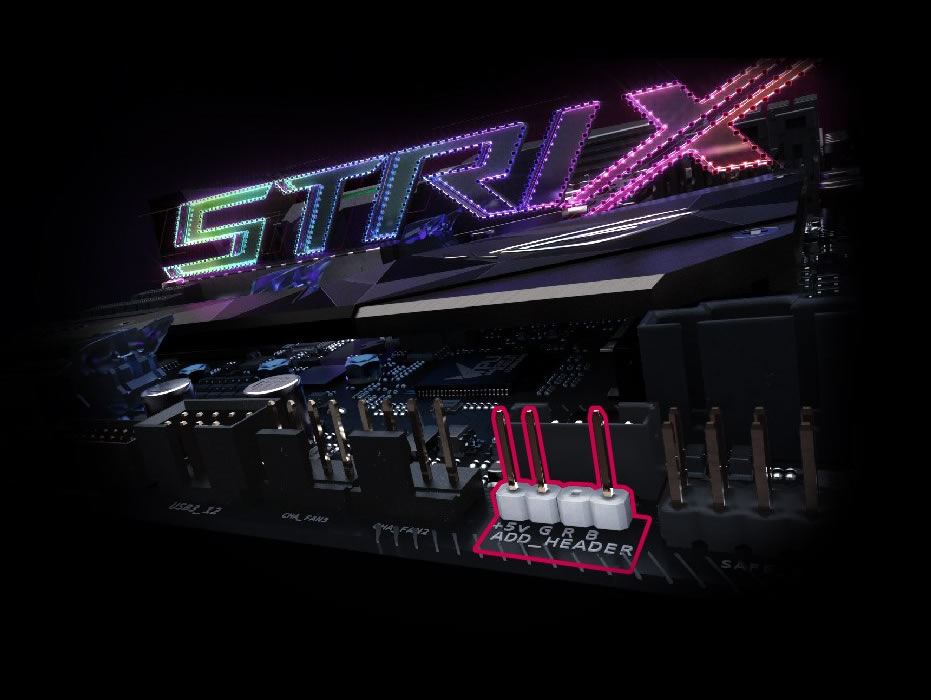 AURA ADDRESSABLE HEADER
Strix X299-E Gaming motherboard now includes a dedicated addressable RGB header* that connects to compatible lighting strips, fans, coolers, and compatible PC cases, creating a new world of illumination possibilities. Our Aura software contains an array of effects for addressable gear, and the Aura SDK takes things to the next level — allowing developers to control each LED individually, unleashing infinite lighting possibilities! Strix X299-E Gaming motherboard includes a convenient 80cm extension cable, making it easy to fit an addressable RGB strip wherever you want, and we've worked with strip, fan, and chassis vendors to ensure an ever-growing choice of compatible addressable gear.
M.2 HEATSINK
Strix X299-E Gaming motherboards are equipped with an M.2 heatsink integrated into the PCH heatsink. With a huge cooling surface, the M.2 heatsink perfectly chills an inserted M.2 SSD — for consistent performance and reliability. Featuring a stylish angular design, the M.2 heatsink adds a beautiful touch to the build, while the T-sensor detects temperatures in the vital M.2 area for instant monitoring.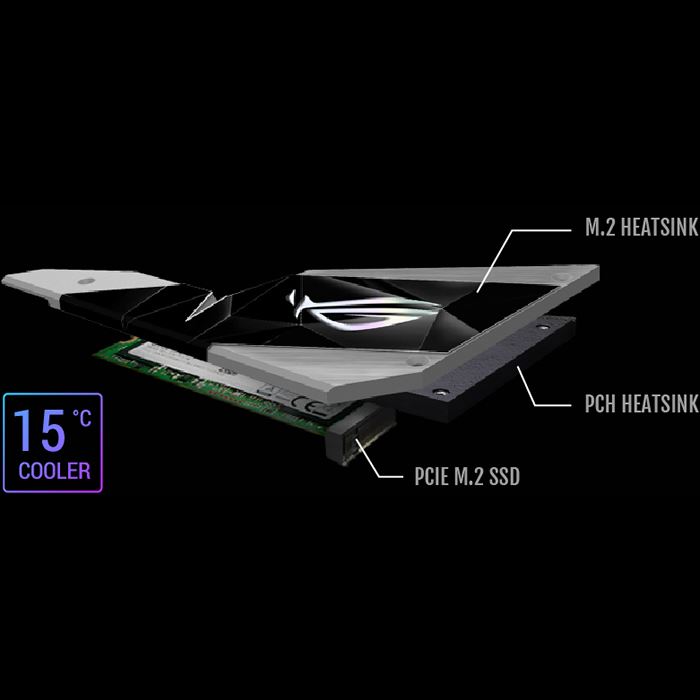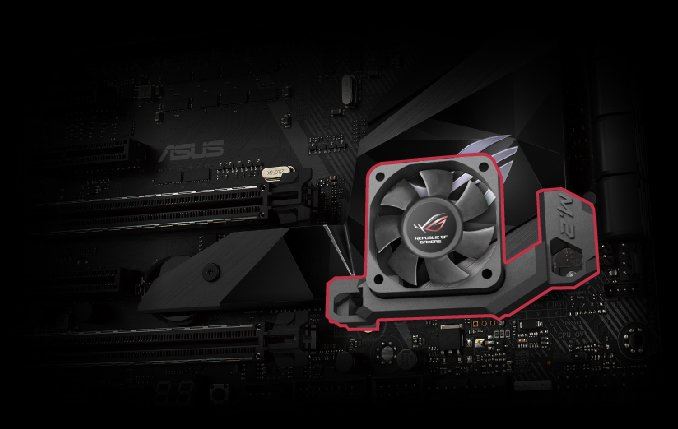 M.2 FAN HOLDER
The ASUS 3D-printed M.2 fan holder keeps temperatures low for improved performance and longevity.
THIRD-GENERATION ASUS T-TOPOLOGY
With support for DDR4 memory, Strix X299-E Gaming lets you drive memory frequencies to 4133MHz — and even beyond when overclocked! ASUS-exclusive T-Topology circuit design plus OC Socket provides superb memory-overclocking capability to unleash the full power of DDR4 by minimizing coupling noise and signal reflection. With innovative equidistant memory channels, T-Topology delivers balanced control and powerful overclocking compatibility.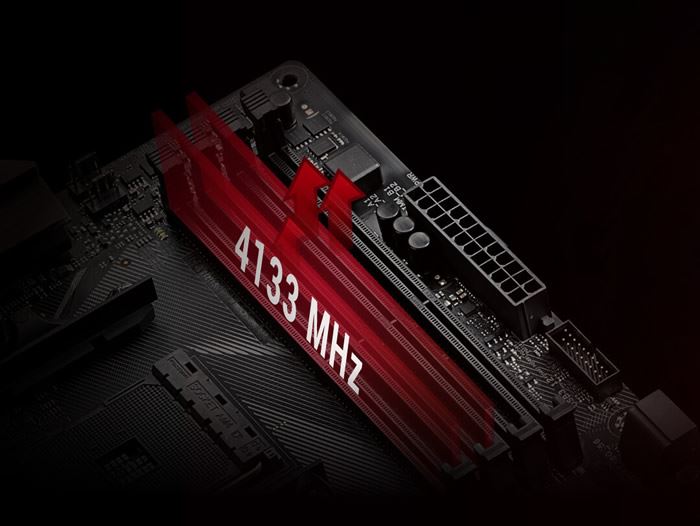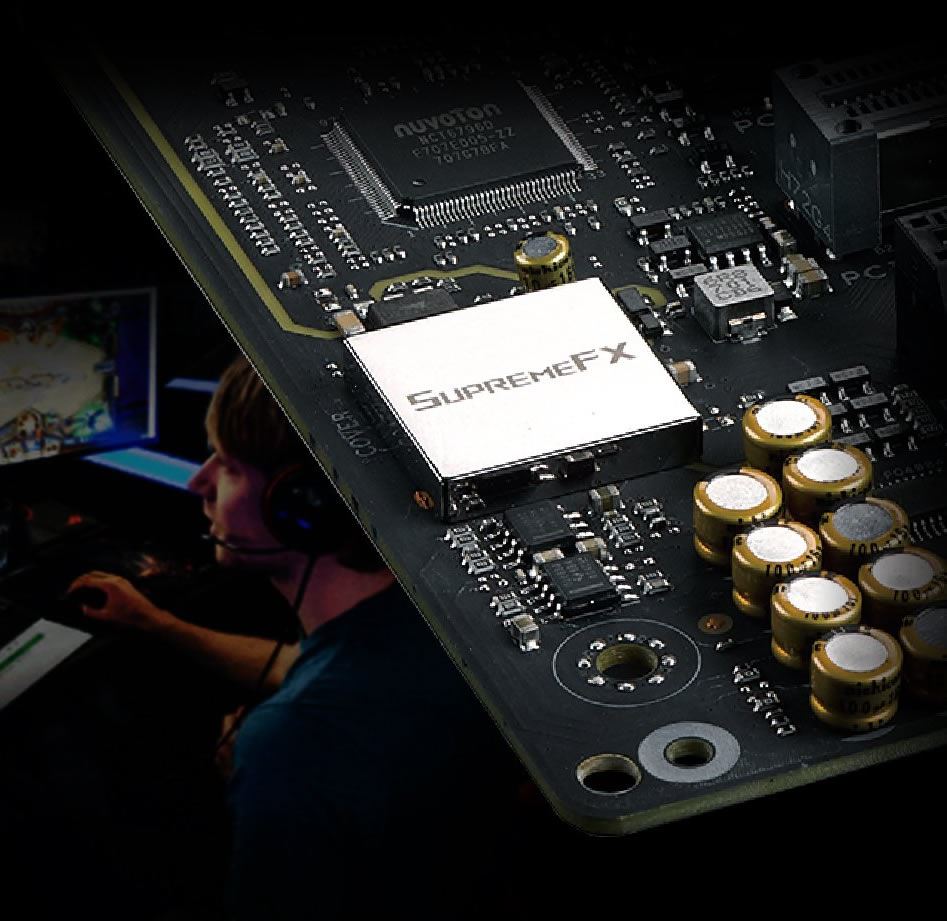 SUPREMEFX
Immerse yourself in sound with ROG Strix's SupremeFX audio technology. Utilizing the S1220A codec, ROG Strix's SupremeFX audio solution is engineered to provide a flat frequency response and offer a neutral, detailed sound signature. The addition of two op-amps on the front panel headphone output ensures adequate voltage and current to drive headphones to their full potential. And our Sonic Studio software grants you full control over every aspect of audio, including noise reduction algorithms for communications, plus EQ adjustments to get the most from your headset or speakers.
INTEL GIGABIT ETHERNET
Strix X299-E Gaming features the very latest Intel® Ethernet Controller I219-V for faster, smoother gaming. Intel's LAN has the serious double advantage of reducing CPU overhead and offering exceptionally high TCP and UDP throughput, so there's more power for your game and your gameplay.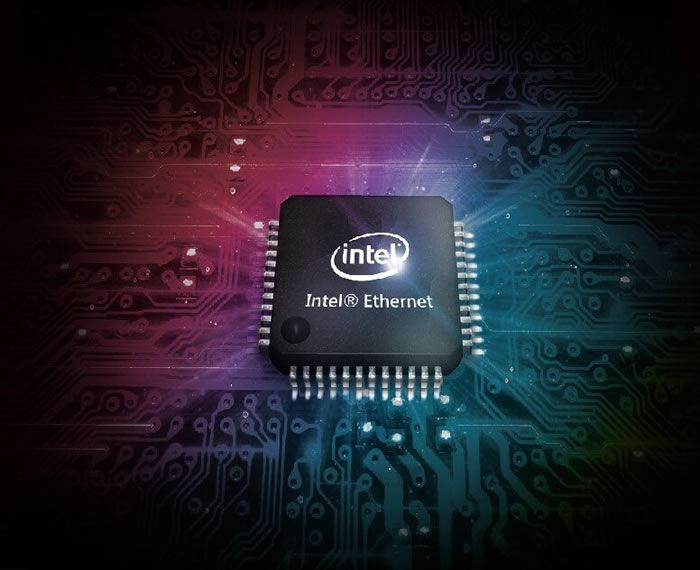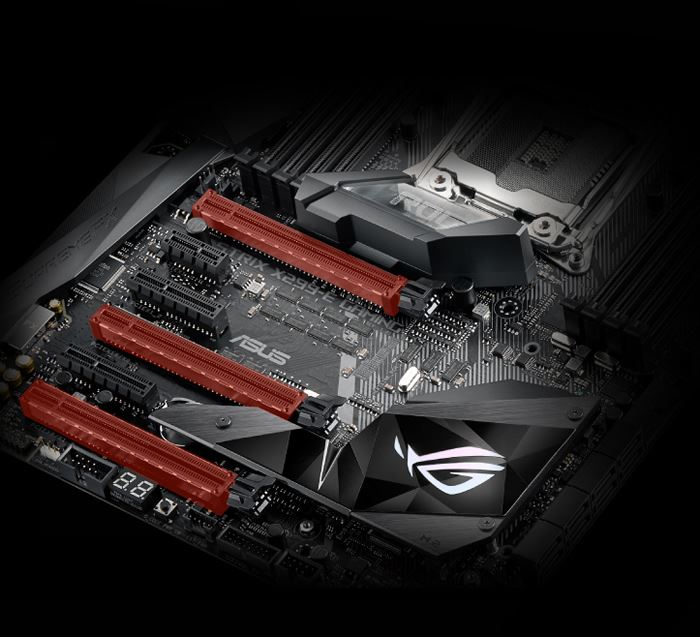 VROC
Unlock the Strix X299-E Virtual RAID on CPU (VROC) feature with the addition of an ASUS Hyper M.2 X16 Card; then to attach up to four PCIe® 3.0 x16 M.2 drives — for total bandwidth of up to 128GB/s! With VROC, your RAID arrays are easily configured to be bootable, and traditional DMI bottlenecks are eliminated so your storage is not held back by other traffic — perfect for busy scratch drives and content libraries!
2X2 WI-FI WITH MU MIMO
Next-level 802.11ac Wi-Fi with 2x2 dual-band 2.4/5GHz antennas offer up to 867Mbps* transfer speeds — and the very latest Multi-User MIMO (MU-MIMO) technology ensures that every connected user** experiences the best wireless and online speeds!