Asus ROG STRIX X470-F GAMING AMD AM4 X470 ATX Motherboard overview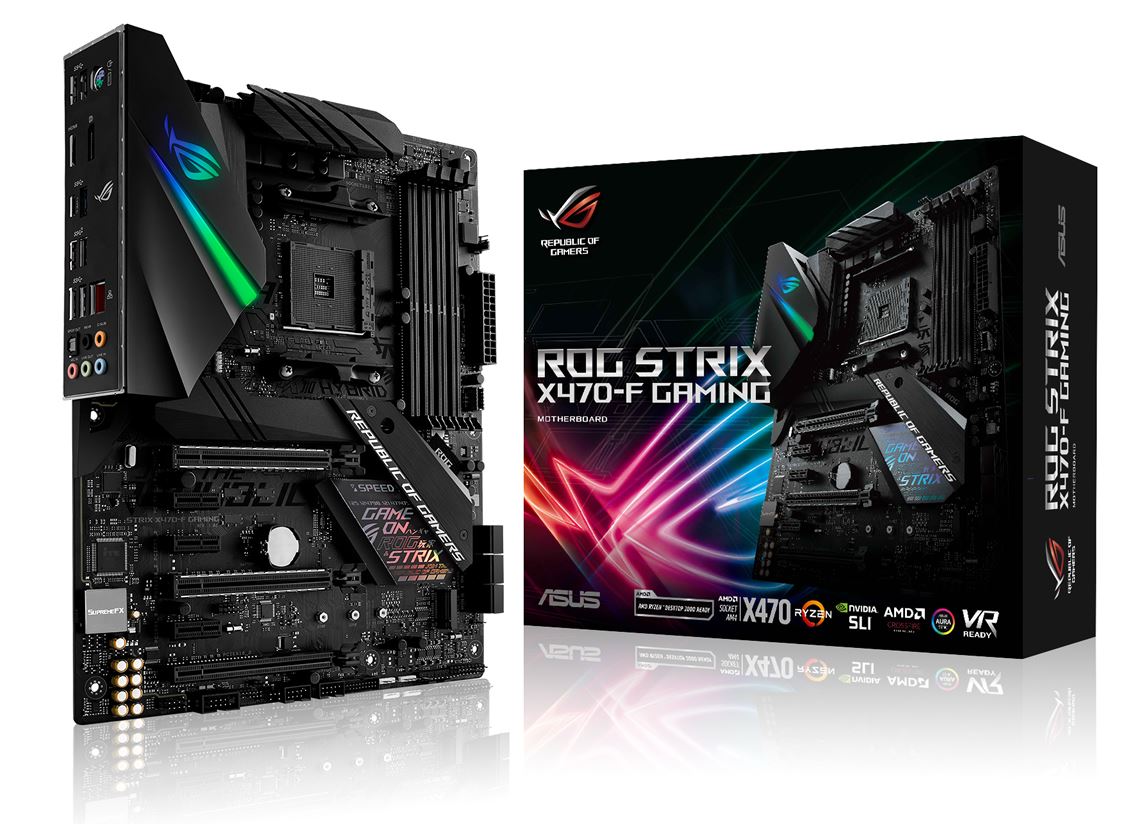 ROG Strix X470-F Gaming is the perfect fusion of performance and panache. It's an ATX motherboard packed with easy-to-use tuning tech and understated aesthetics for those who demand great gaming experiences and refined style. Strix X470-F Gaming keeps the pedal down on performance, and its rich customisation options let you push your rig from subtle to standout in seconds.
OUTSHINE THE COMPETITION
ROG Strix motherboards deliver sterling performance and superior aesthetics to Outshine the Competition. ASUS Aura offers full RGB lighting control with a variety of functional presets for the built-in RGB LEDs as well as strips connected to the onboard RGB header — and it can all be synced with an ever-growing portfolio of Aura-capable ASUS hardware.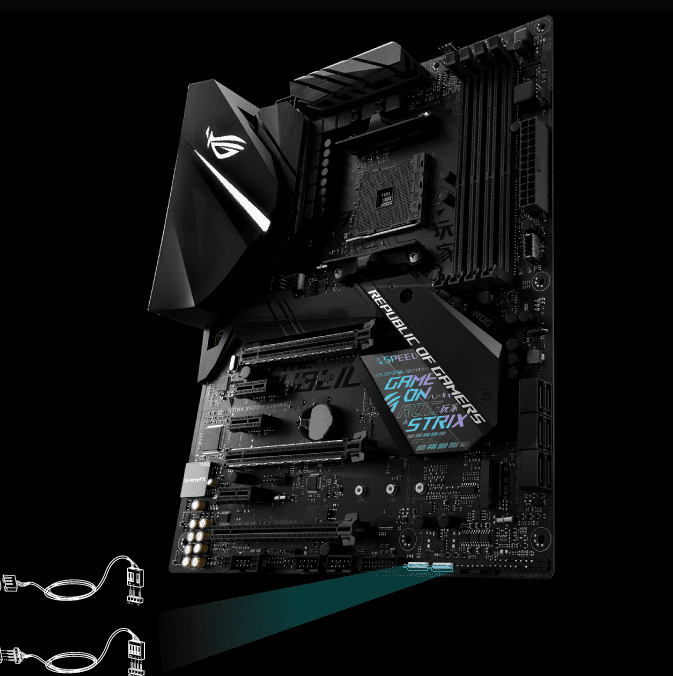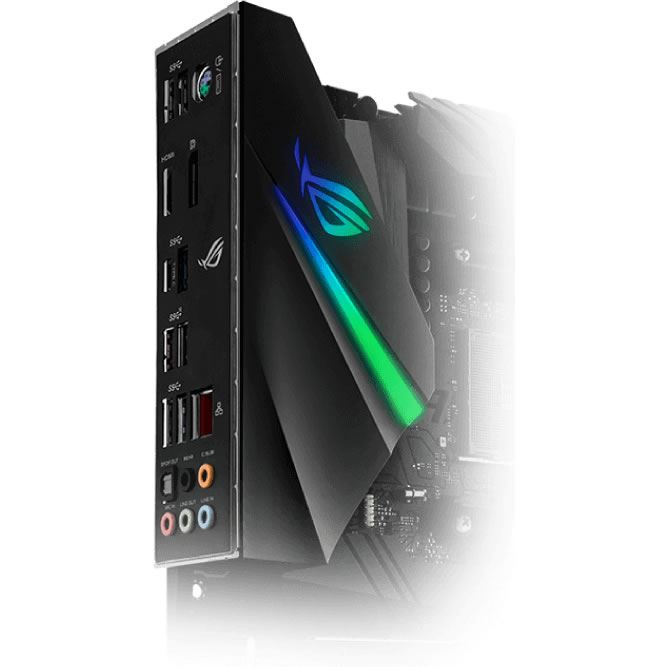 PRE-MOUNTED I/O SHIELD
The patent-pending ROG pre-mounted I/O shield offers increased protection against electrostatic discharge of up to 12kV and is pre-fitted to make it even easier to install the motherboard. Its sleek new design makes it look as good as it performs.
IMPROVED DDR4 STABILITY
Tuned to take full advantage of Ryzen's capabilities, and ready for the latest memory kits, ROG Strix X470 Series motherboards are built specifically for high-performance gaming rigs. Intelligent firmware delivers the plug-and-play experience that first-time DIYers demand and the essential tuning options that performance-addicts need. Maximise frame rates with a high-bandwidth memory kit, or leverage a host of tuning options to extract peak performance potential from a modest setup. Load up any way you want, and get into the game with Strix X470 Series motherboards.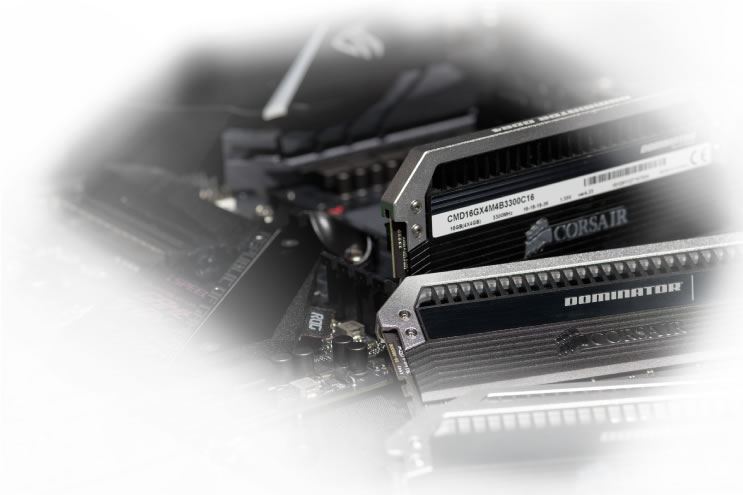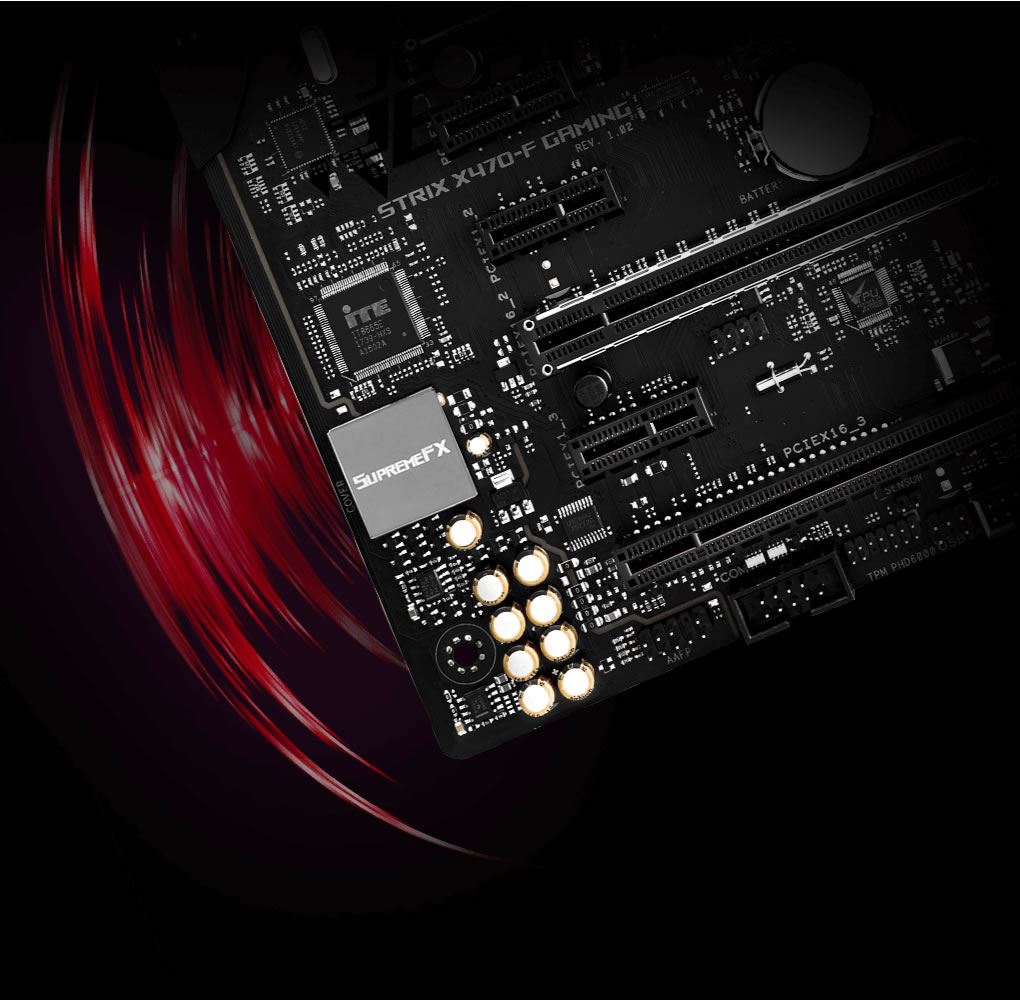 SUPREME FX
Immerse yourself in sound with ROG Strix's SupremeFX audio technology. Utilising the S1220A codec, SupremeFX is the integrated-audio solution that's engineered to provide a flat frequency response for a neutral, detailed sound signature. The addition of two op amps on the front-panel headphone output ensures adequate voltage and current to drive headphones to their full potential.
DUAL M.2 WITH PERFECTED COOLING
ROG Strix X470-F is equipped with a stylish, angular M.2 heatsink that keeps your SSD cool. By efficiently dissipating heat away from the M.2 area, Strix X470-F minimises the possibility of performance-sapping throttling, which can occur when drives become too warm.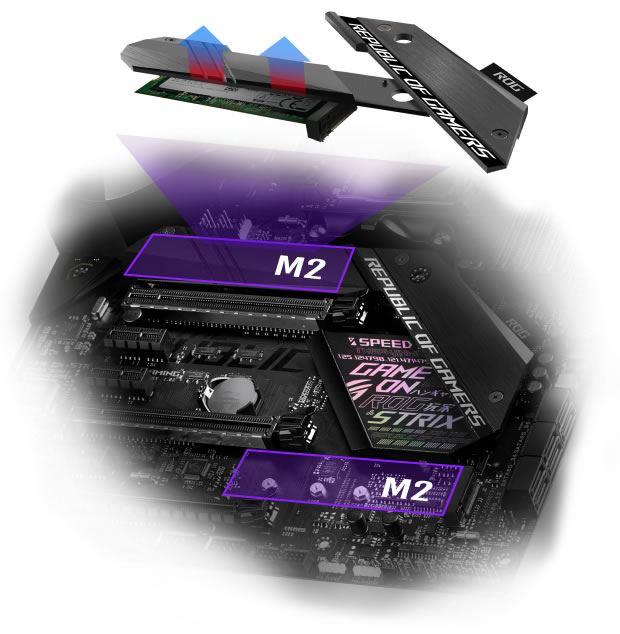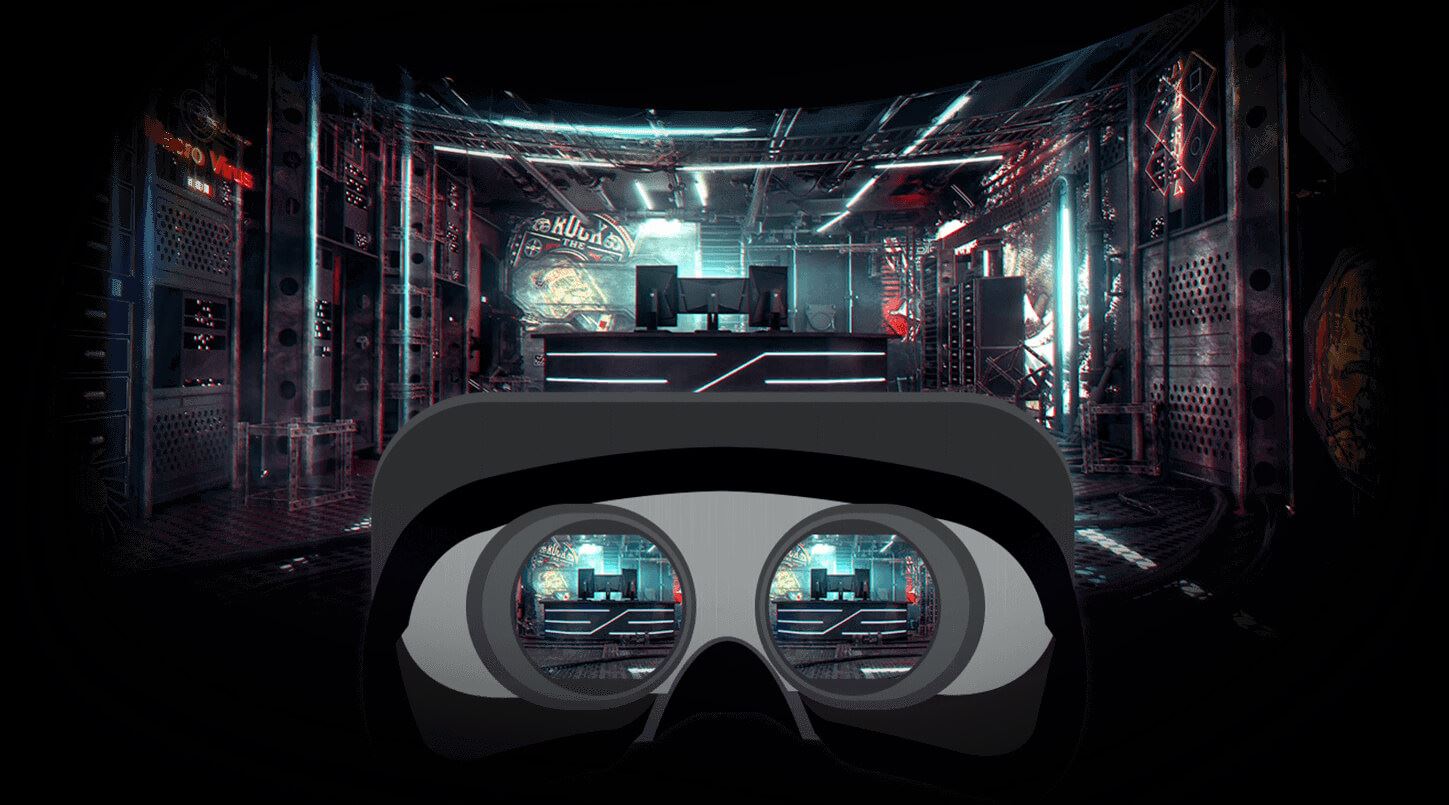 BEYOND VR READY
ROG Strix X470-F isn't just VR ready — it goes way beyond! The ASUS ROG Beyond VR Ready marque means that Strix X470-F has been tested with loads of class-leading components to ensure that your productivity, gaming and entertainment needs are tuned for maximum performance. ASUS ROG Beyond VR Ready opens up a new way to configure and build your dream system with total confidence.