Asus ROG STRIX Z370-H GAMING Socket LGA 1151-V2 ATX Motherboard overview
Purchase this board with a selected Intel Processor to receive a free copy of Call of Duty Black Ops 4
Qualifying Processors - Intel i5 8600K, i5 8600, i7 8700, i7 8086K Limited Edition, i7 8700K - For full list of Qualifying products see here
Supports 8th Gen Intel CPU's
Memory Frequency up to 4000MHz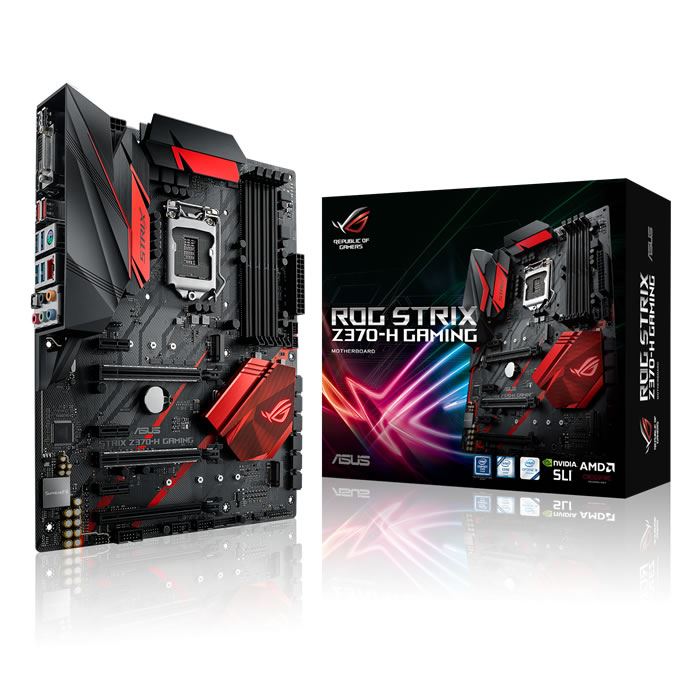 With aesthetics inspired by the sharpest blades and premium colorways to match any mood, the all-new ROG Strix Z370 motherboards are ready to do battle — and infused with all the essential ROG engineering needed to push performance as far as you dare. Ready for the latest 8th Generation Intel® Core™ processors, ROG Strix Z370-H Gaming is loaded with overclocking and cooling innovations to keep your gaming rig's thermals in check as you turn up the clock. Factor in the atmospheric red glow from the built-in LEDs and superior SupremeFX audio and you'll know that ROG Strix Z370-H Gaming looks great and sounds amazing — and outperforms every expectation to dominate your game!
5-WAY OPTIMISATION
One click takes care of all that complex tuning. ASUS 5-Way Optimisation makes your PC smart. It dynamically optimises essential aspects of the system, providing overclocking and cooling profiles that are tailored for your rig.

· An automated tuning utility that optimises overclocking and cooling profiles for your unique system configuration.
· Fans stay whisper-quiet for everyday computing, and deliver optimal airflow when the system is crunching through CPU or GPU-intensive tasks.
· All-new stress test that allows users to optimise and overclock for CPU or memory-centric workloads.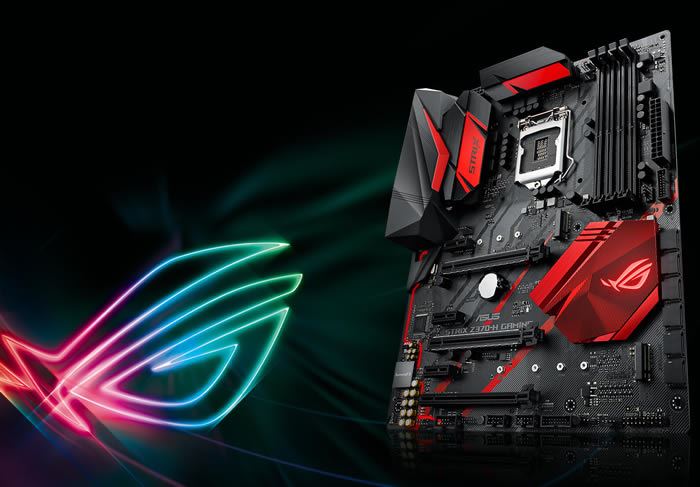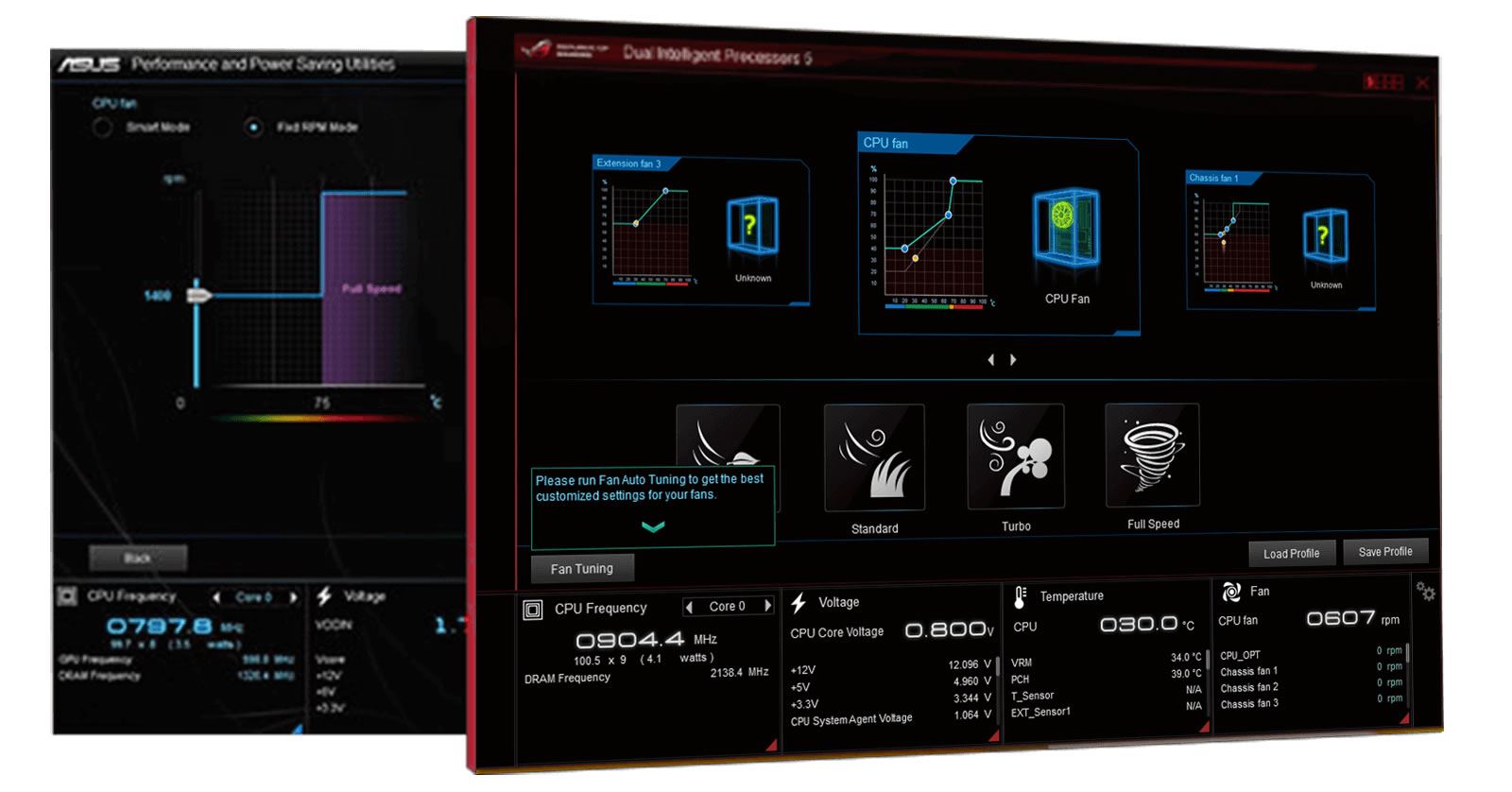 FAN XPERT 4
With ROG Strix Z370-H Gaming you have comprehensive control over fans and all-in-one (AIO) coolers, via either Fan Expert 4 or our media-acclaimed UEFI. Whether you're cooling with air or water, Auto-Tuning mode intelligently configures all parameters with a single click. There's also an Extreme Quiet mode, which reduces all fan speeds to below the default minimum — keeping your system whisper-quiet when performing light tasks.
DDR4 OVERCLOCKING STRENGTH IN NUMBERS
ASUS OptiMem preserves memory signal integrity by routing memory traces and vias to the optimal PCB layer, and our T-Topology layout ensures time-aligned signaling by balancing trace lengths between memory slots. These enhancements lead to more headroom for overclocking and improved stability, allowing memory speeds of DDR4-4000 and beyond with all slots populated.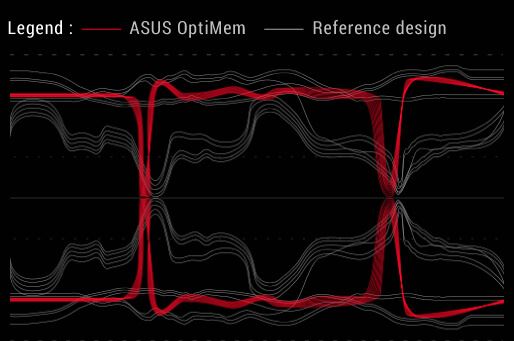 INTEL ETHERNET
Featuring the latest Intel® Ethernet (I219-V) for faster, smoother gaming. Intel Ethernet controllers have a natural synergy with their processors and chipsets, reducing CPU overhead and offering exceptionally high TCP and UDP throughput, so there's more power for games and other tasks.
DUAL PCIE 3.0 M.2
Dual PCIe 3.0 x4 M.2 slots provide NVMe SSD RAID support for an incredible performance boost. Create a RAID configuration with up to three PCIe 3.0 storage devices via two M.2 slots and a PCIe x16 slot to enjoy the world's fastest data-transfer speeds.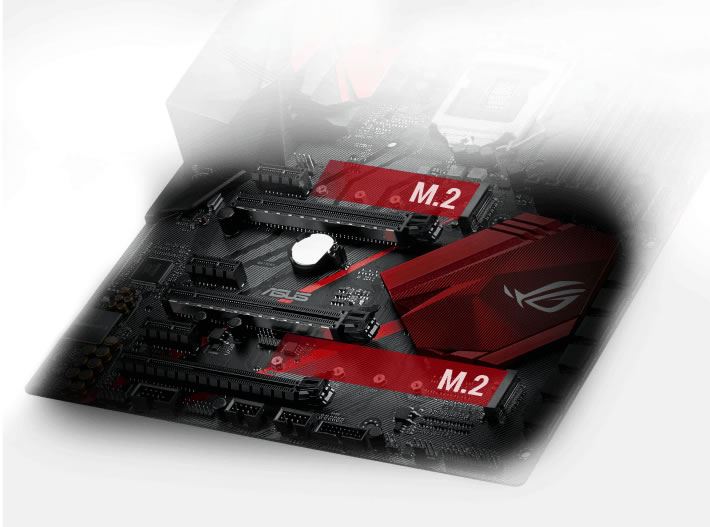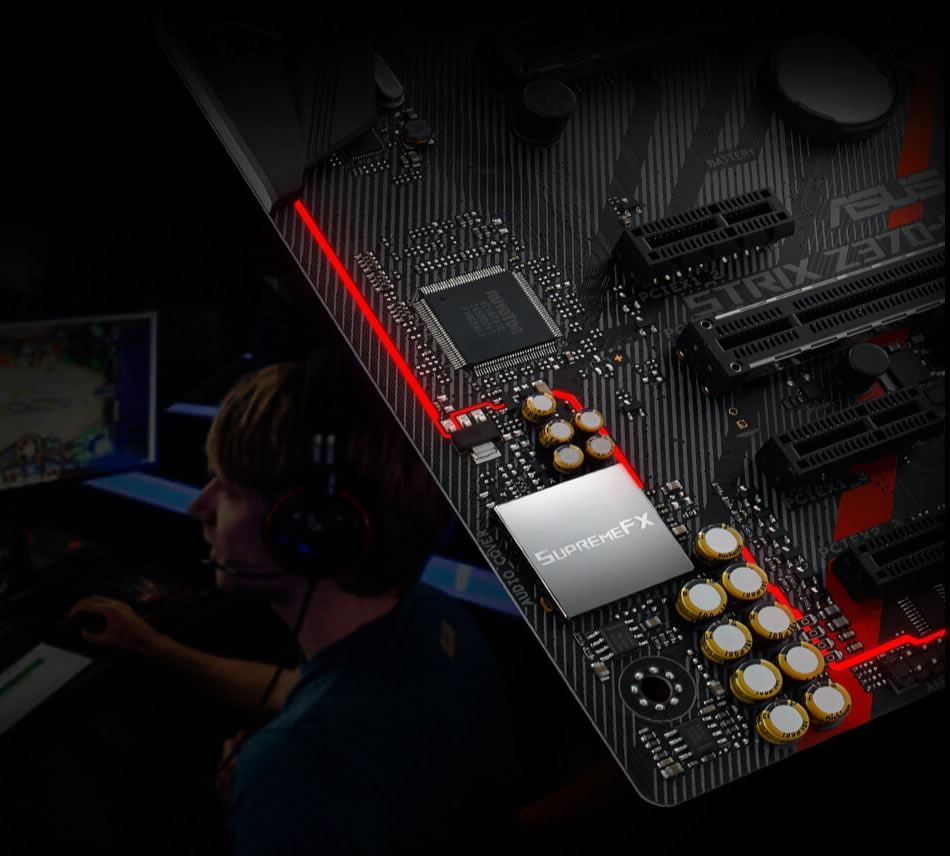 SUPREMEFX
ROG Strix's SupremeFX audio technology has levelled up, delivering an exceptional 113dB signal-to-noise ratio on the line-in connection for best-ever recording quality — and 120dB on line-out for crystal-clear sound! We've also added a low-dropout regulator for cleaner power delivery to the SupremeFX S1220A codec, plus Texas Instruments® RC4580 and OPA1688 op-amps for high gain with low distortion. It all adds up to audio that envelops you as never before!
BEYOND VR READY
ROG Strix Z370-H Gaming is VR Ready — and beyond! The ASUS Beyond VR Ready marque means that ROG Strix Z370-H Gaming has been tested with loads of class-leading components to ensure that your productivity, gaming, and entertainment needs are tuned for maximum performance. ASUS Beyond VR Ready provides a new way to configure and build your dream system with total confidence.