Asus TUF X299 MARK 2 Socket LGA2066 Motherboard overview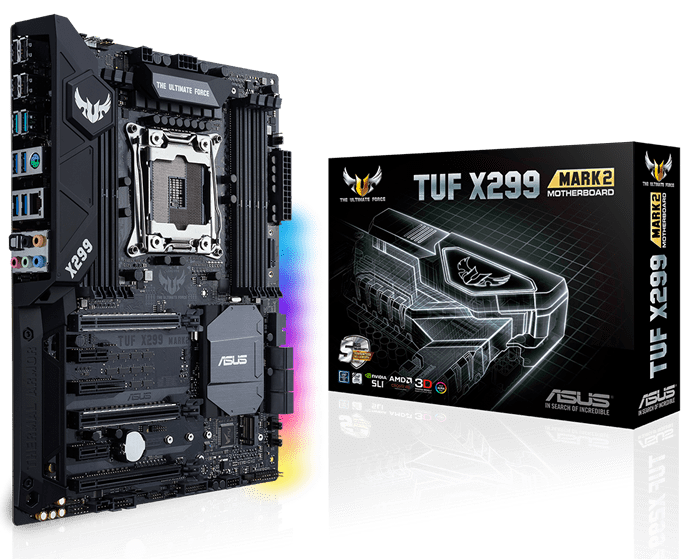 Asus TUF X299 MARK 2 Socket LGA2066 ATX Motherboard
TUF X299 MARK 2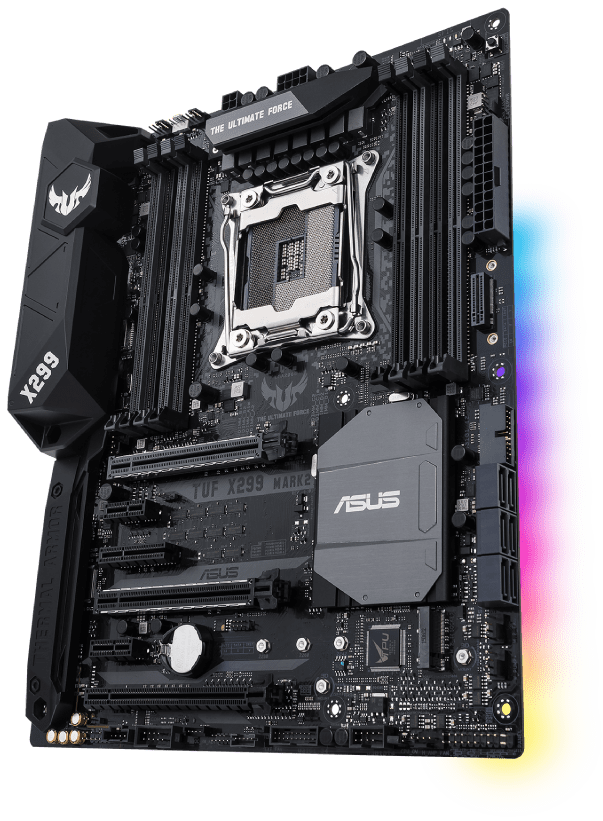 Unconditionally Tough. 24/7 Reliability.
TUF X299 Mark 2 is the durable ATX motherboard made for enthusiasts, modders and gamers who demand reliable performance day in, day out. It's engineered with Industry-leading cooling controls and temperature monitoring, enabling you to build a system that's efficiently cooled and supremely stable. Some of the world's most respected independent testing laboratories have certified TUF components as fit for military use. Every board is subjected to rigorous testing and validation procedures, including warp and drop tests — so you know that TUF X299 Mark 2 will stand up to whatever you throw at it. In fact, we're so confident of the reliability and durability of our products that each and every TUF motherboard is backed by a five-year warranty!
ASUS T-Topology
ASUS T-Topology allows memory frequencies that are higher than ever — to 4133MHz and beyond. ASUS-exclusive T-Topology circuit design provides superb memory-overclocking capability to unleash the full power of DDR4 by minimizing coupling noise and signal reflection. Refined manufacturing ensures ultra-consistent quality, minimal crosstalk between custom trace paths, and time-aligned signaling for superior stability and compatibility.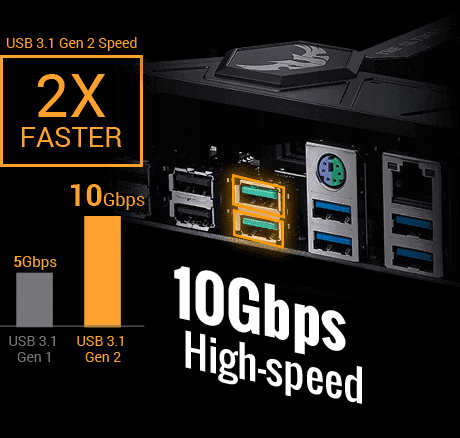 USB 3.1 Gen 2 connector
With backward-compatible USB 3.1 Gen 2 Type-A™, you'll experience ultimate connection flexibility and blazing data-transfer speeds of up to 10Gbps.
Speed up with onboard M.2 up to 32Gbps
With x4 PCI Express 3.0/2.0 bandwidth, TUF X299 Mark 2's dual M.2 supports up to 32Gbps data-transfer speeds. It's the perfect choice for an operating system or application drive, providing fast access to data.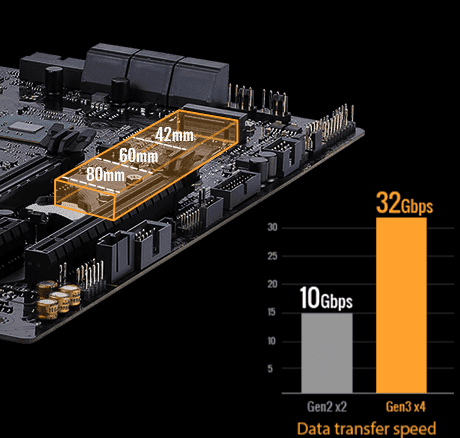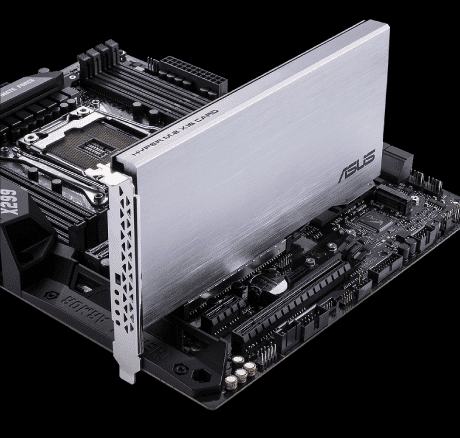 Intel VROC support
Unleash the TUF X299 Mark 2 Virtual RAID on CPU (VROC) feature with the addition of an ASUS Hyper M.2 X16 Card, which allows you to attach up to four PCIe® 3.0 x16 M.2 drives — for a total bandwidth of up to 128Gbps. With VROC, you can utilize CPU PCIe lanes to configure a bootable RAID array, eliminating traditional DMI bottlenecks, so that storage transfers aren't held back by other traffic.
Intel Optane memory ready
Intel Optane™ is a revolutionary non-volatile memory technology supported by TUF X299 Mark 2. Intel Optane memory modules accelerate attached storage to reduce boot and load times, so everything feels faster and more responsive.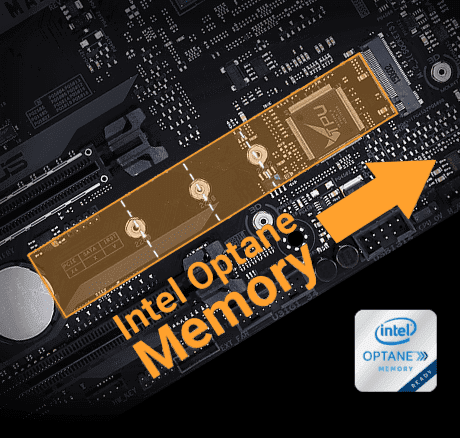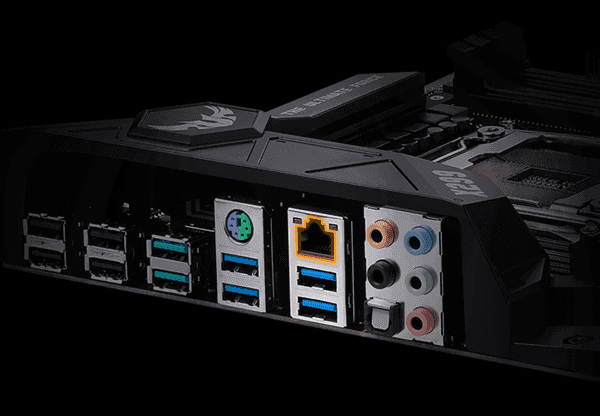 Intel Gigabit LAN
Don't let slow networking disrupt your workflow! With Intel® Gigabit Ethernet connectors, TUF X299 Mark 2 keeps your data moving swiftly and efficiently. With LAN port, you'll benefit from increased bandwidth for more speed, automated load balancing for smoother data flows, and instant failover if something should go wrong — so access to your files is always fast, efficient and uninterrupted.