ASUS TUF Z270 MARK 2 Intel Z270 (Socket 1151) ATX Motherboard overview


TUF-Z270-MK2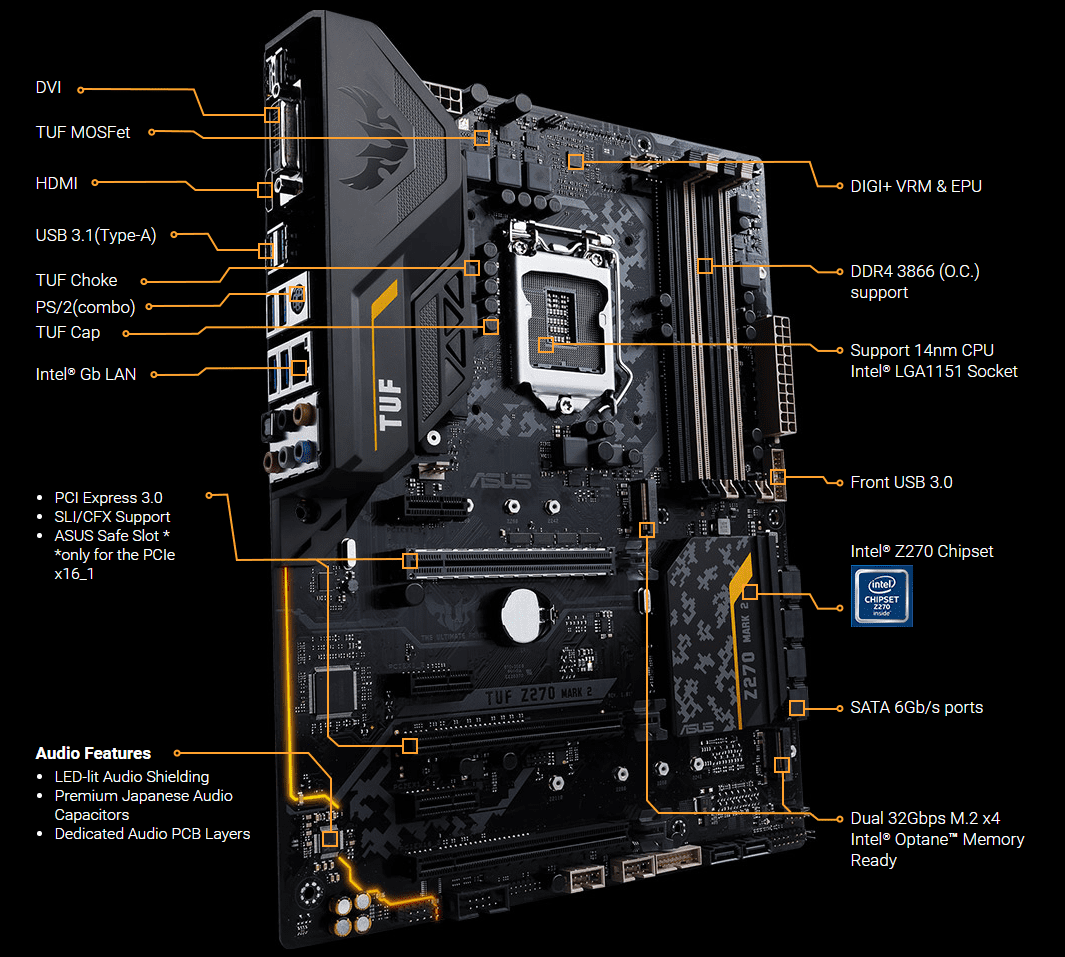 TOUGH INSIDE AND OUT
TOTAL STABILITY,
GUARANTEED COMPATIBILITY
TUF is where ambition for reliably brilliant performance meets reality. When you build a system using the TUF Z270 Mark 2 motherboard, you build with the confidence of total stability and guaranteed compatibility. And with TUF Z270 Mark 2, we've taken our digital-camouflage concept even further — by stenciling the military-inspired digital pattern directly onto the board! Evocative of might, TUF Z270 Mark 2's stunning new aesthetic envisions the future for your next battle-ready rig. Whether you want to work or mod, be sure to build on a solid foundation with The Ultimate Force — that's TUF!
QUALIFIED VENDOR LIST (QVL)
TUF Z270 Mark 2 is carefully engineered to work seamlessly with a wide range of high-performance workstation graphics cards. The ASUS promise of great compatibility is backed by our comprehensive Qualified Vendor List that includes leading brands and products — so you can be certain of compatibility before you buy that perfect graphics card.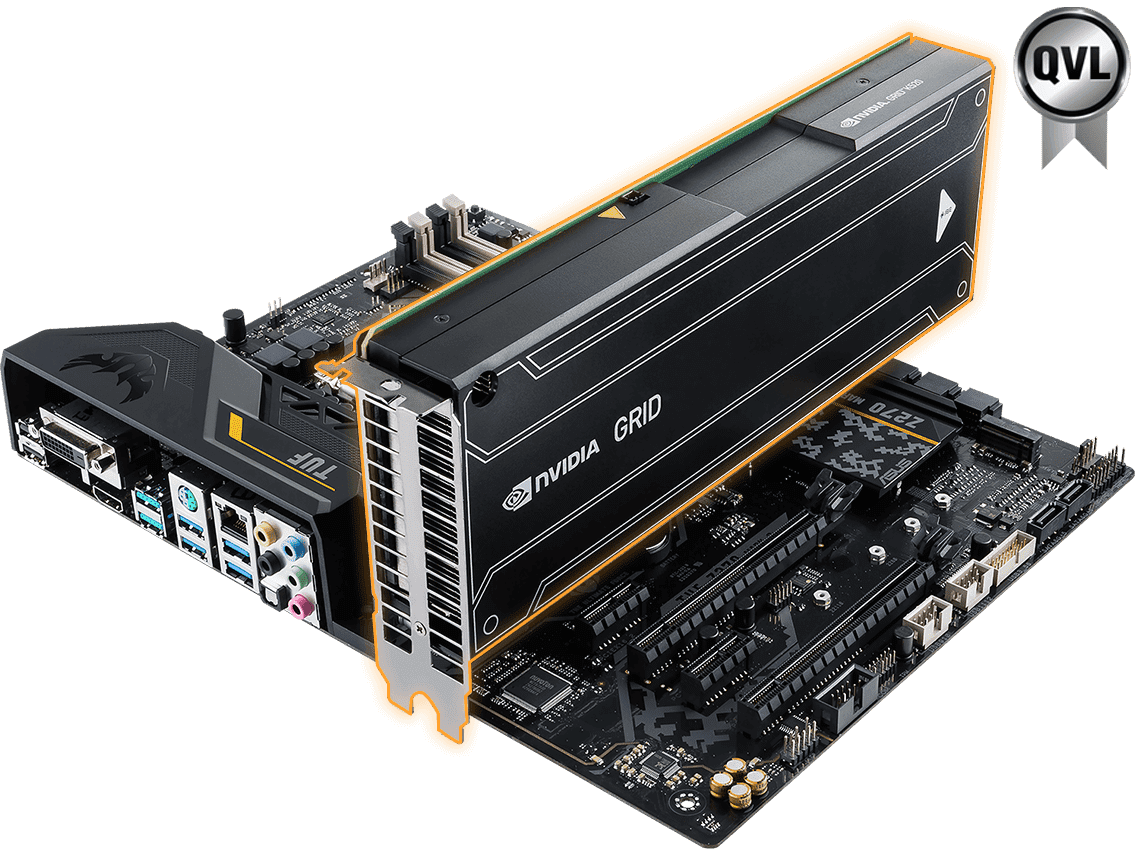 ULTIMATE COOLING
THERMAL RADAR CORE+
ASUS TUF Thermal Radar Core+ enables complete system cooling management — quickly, easily and safely. Customizable controls allow you to easily adjust fan speeds, so temperature can be tuned with just a single click. And for more single-click simplicity, the Live Update feature ensures that Thermal Radar Core+ is never out of date.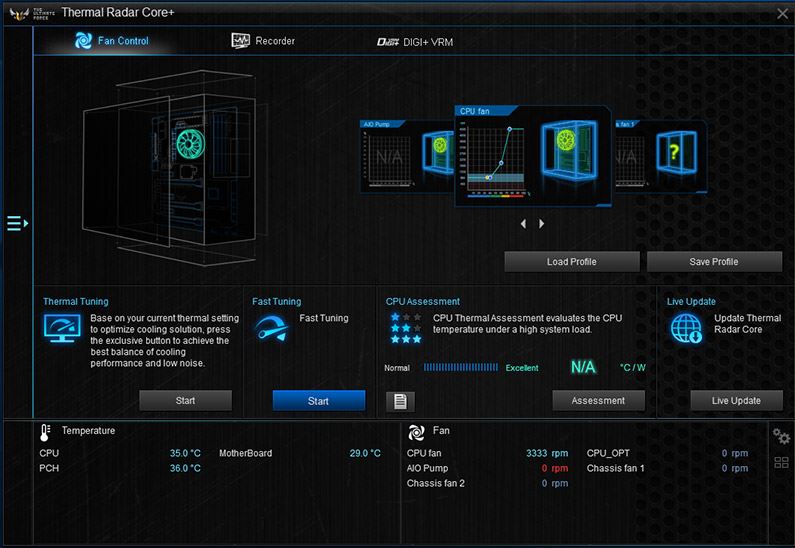 FAN CONTROL
Customizable settings for each fan help extend your motherboard's lifespan. You can even monitor, manage and individually name and control your system's fans to create the perfect balance between quietness, cooling and performance.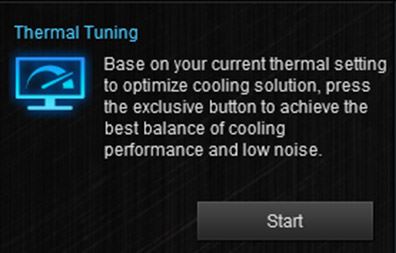 THERMAL TUNING
It's easy to optimize your entire system's fan setup. Based on the characteristics of each fan connected to your motherboard, each fan profile can be quickly optimized – all with a single click.
CPU ASSESSMENT
CPU Assessment allows you to decide when the CPU zone needs more cooling, making system fan control more precise — because it's based on real temperature information. Sensors record the CPU's temperature over time, so you can customize fan settings based on your computing habits.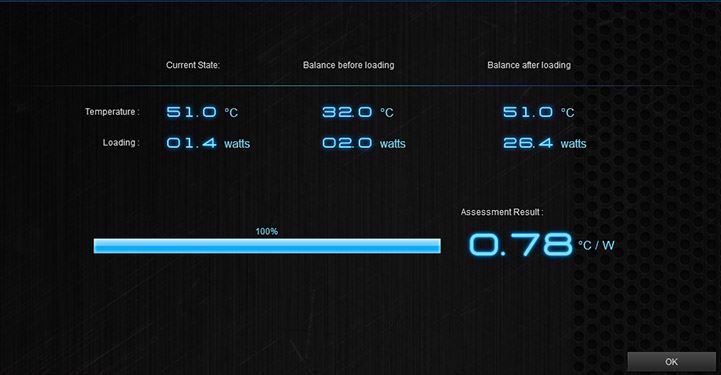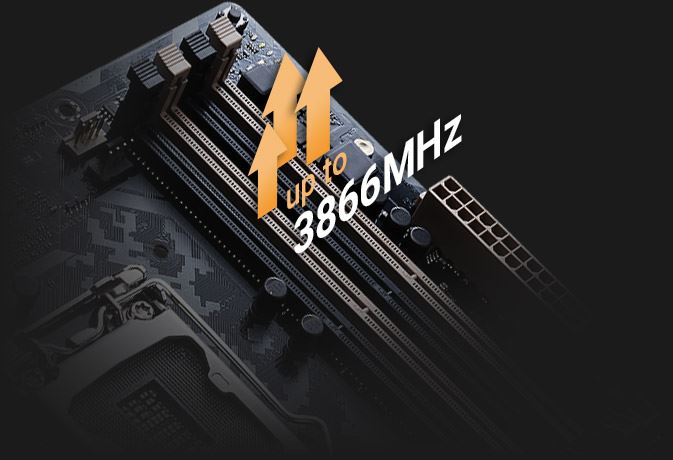 OVERCLOCKING DESIGN
Engineered for maximum memory acceleration
Implementing a new engineering-intensive DRAM layout, the 3rd generation ASUS T-Topology delivers new DDR4-overclocking dynamics that let you push memory frequencies further than ever — all the way up to 3866MHz if all memory slots are being utilized!
ONE CLICK TO OVERCLOCK
You don't need to be a technical expert to experience exhilarating overclocking performance with TUF Z270 Mark 2, because Thermal Radar Core+ now incorporates the Fast Tuning feature for efficient operation with precise voltage control and monitoring — all managed with a single click!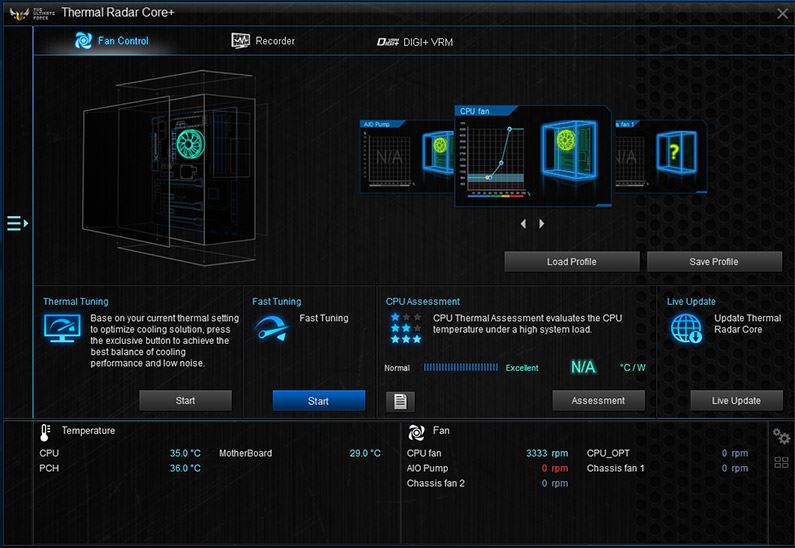 SLI SUPPORT
TUF Z270 Mark 2 includes two PCI Express® slots that support bridging of SLI graphics cards. With 1.5x greater transfer bandwidth versus single-slot configurations, TUF Z270 Mark 2 supports silky-smooth and brilliant multi-monitor immersion.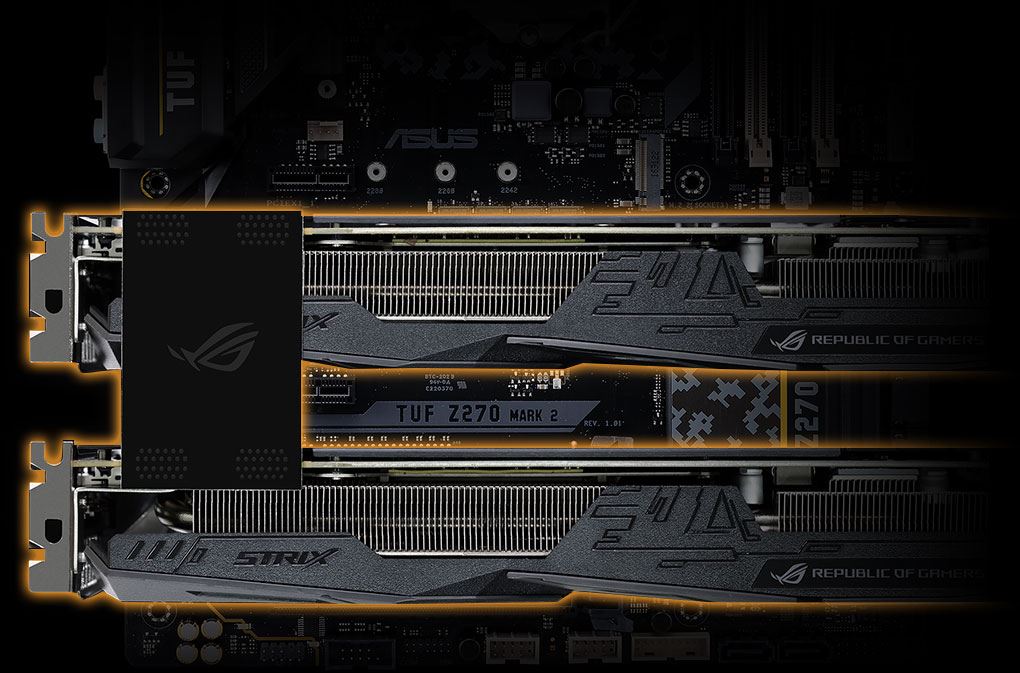 24/7 RELIABILITY
You demand 24/7 reliability — and we've delivered! TUF motherboards undergo the industry's most punishing tests to ensure they're ready for long-term duty in any environment. In our tests we overheat them, chill them, bend them, shock them and drop them — so you know that your TUF motherboard is certified for 24/7 reliability!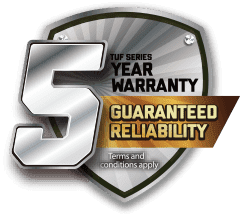 5-YEAR WARRANTY
GUARANTEED RELIABILITY
*The service will follow the local standard and service policy.
OS Support
The Asus Z270 Chipset Motherboards Support the following Operating Systems:

Windows® 10 64-bit
Windows® 8.1 64-bit*
Windows® 7*


*Windows® 8.1 64-bit and Windows® 7 32/64-bit are only supported when using 6th Generation Intel® Processors