AZZA Onyx260X RGB Black ATX Gaming Chassis with Tempered Glass side panel overview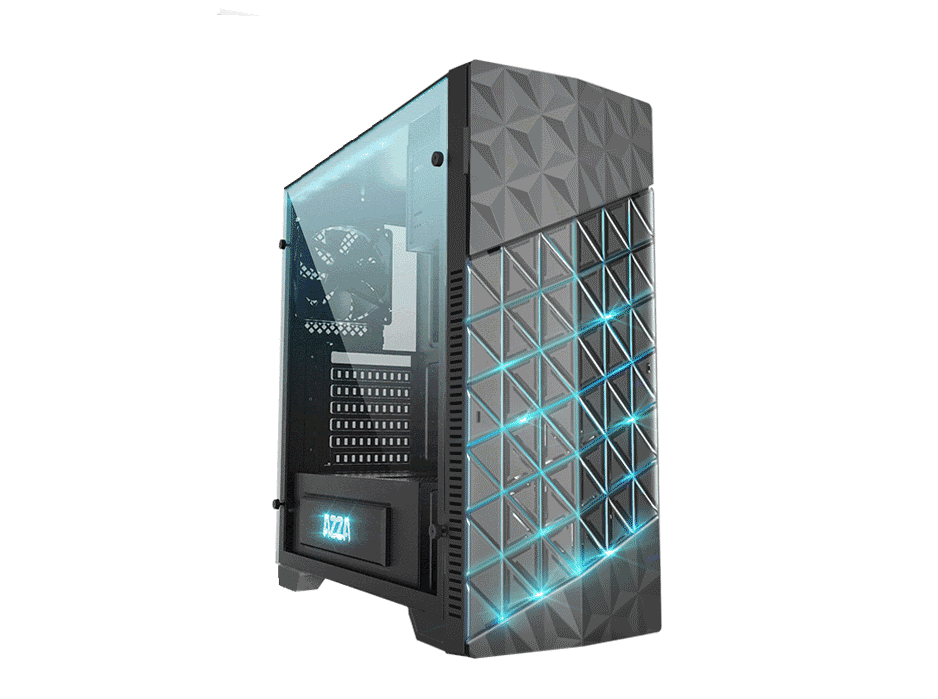 AZZA Onyx 260X RGB Black ATX MID Tower
CSAZ-260X
Design
The Onyx 260 is designed for those visually-oriented users who care about appearances as much as they do performance. With its sleek design and side panel made of high-quality tempered glass, theOnyx 260 offers a clear view of the PC's internal components hard at work. It supports up to three water cooling radiators (120mm/240mm/280mm), as well the longest video cards in the market. The heat from the power supply is also kept at bay by enclosing the power supply in its own chambered bay, preventing its heat from affecting the rest of the internal components.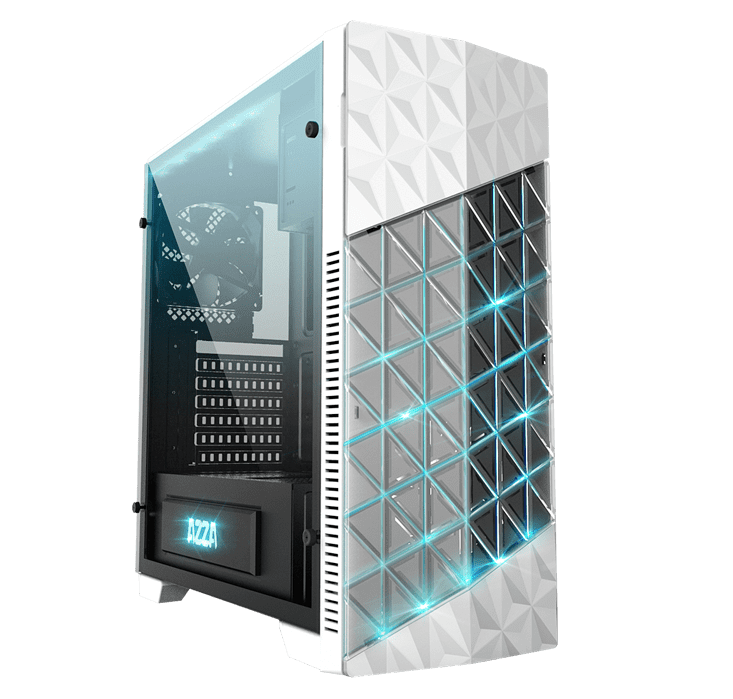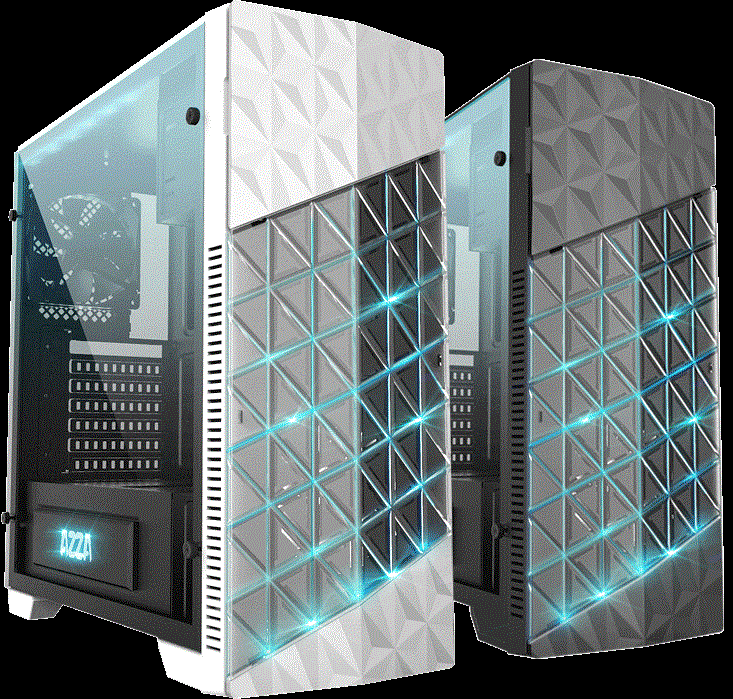 RGB multiple LED Lights for Front Panel,LED Magnetic Strip and Side Window.
Colours in White, Red, Orange, Yellow, Green, Blue and Purple.
Supports VGA Cards up to 380mm in Length.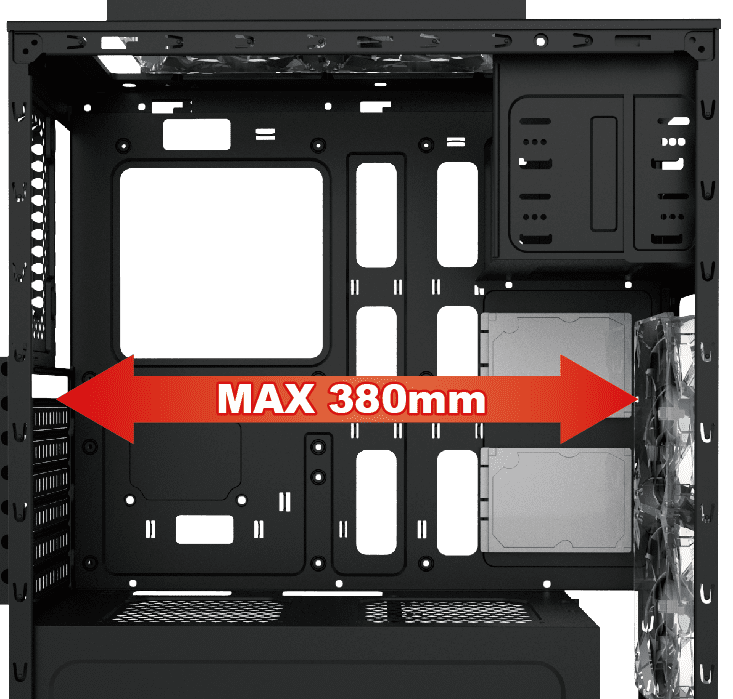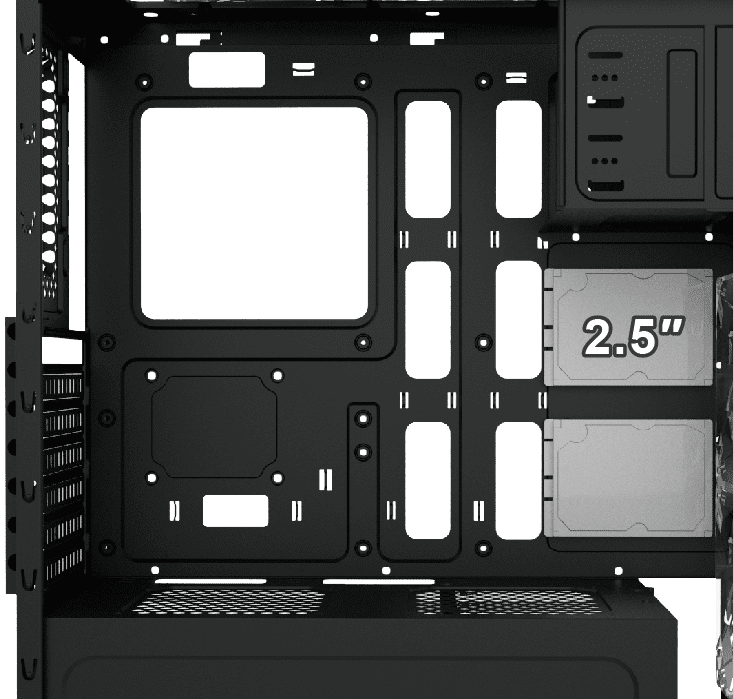 Two 2.5" SSD Can be Installed on the MB Side.
One 3.5" HDD Can be Installed on the MB Side.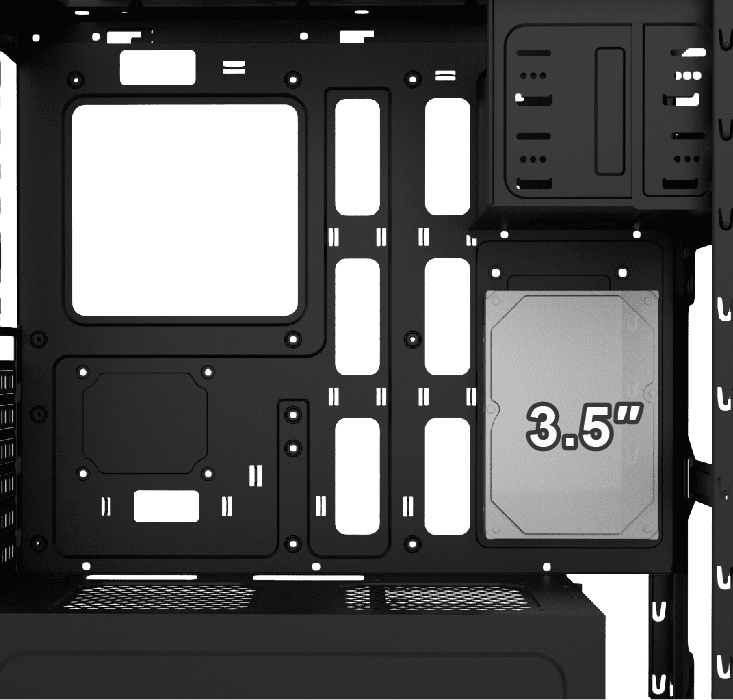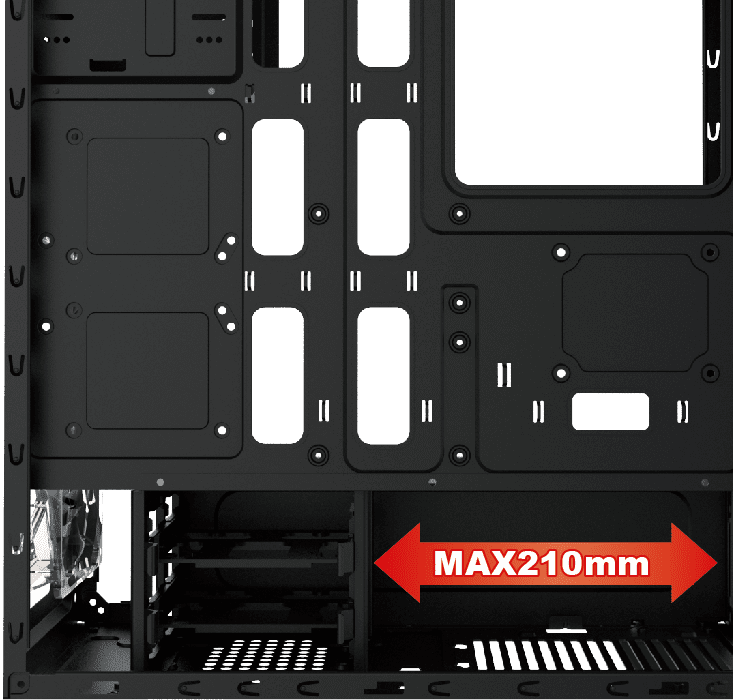 Supports PSUs up to 190mm in Length. (20mm Cable Management)
Two Multifunctional Brackets Support 3.5" HDD or 2.5" SSD