*B-stock item - 90 days warranty* Asus ROG STRIX X399-E GAMING EATX Motherboard overview
Board has been taken out of an used PC, not in retail box. Warranty - 90 Days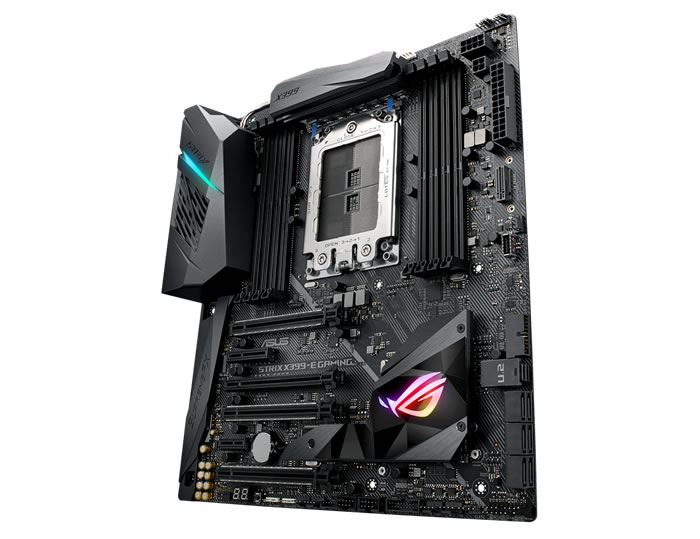 ROG Strix first motherboard for AMD's HEDT platform with the Strix X399-E. Designed to take hardcore gamers beyond playing, the Strix X399-E wraps powerful performance in a striking exterior that's easily personalized. Diffused Aura Sync RGB lighting cuts across the board like the slash of a katana, while standard and addressable headers take system illumination to the next level. With Ryzen Threadripper CPUs ready for gaming, streaming, and more, you can showcase your skills with unique style.
OUTSHINE THE COMPETITION
ASUS Aura Sync takes RGB lighting beyond the checkbox, combining and controlling the LEDs across all of your Aura-enabled products from a single application to achieve perfect, synchronized harmony. From motherboards and RGB strips to graphics cards and beyond, Aura Sync enables a veritable symphony of light for ultimate personalization.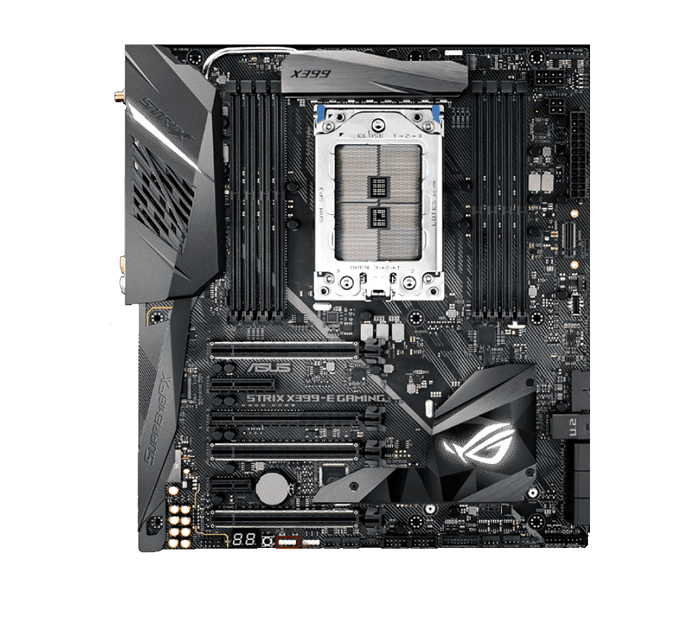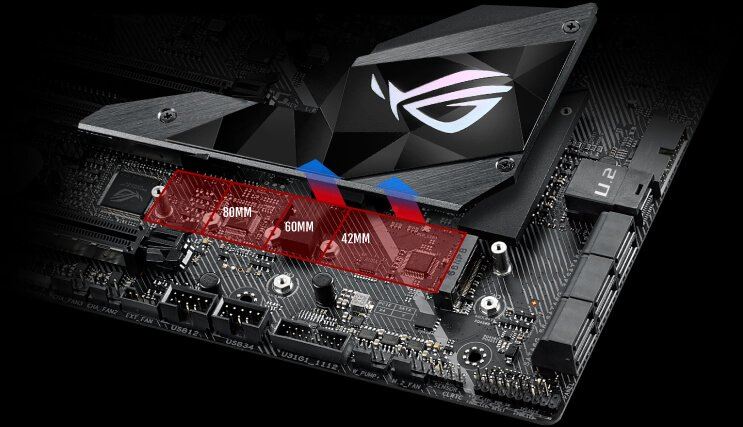 M.2 HEATSINK
ROG Strix X399-E Gaming motherboards are equipped with an M.2 heatsink integrated into the PCH heatsink. With a huge cooling surface, the M.2 heatsink perfectly chills an inserted M.2 SSD — for consistent performance and reliability. Featuring a stylish angular design, the M.2 heatsink adds a beautiful touch to the build, while the T-sensor detects temperatures in the vital M.2 area for instant monitoring.
DDR4 OC 3600MHZ
With support for DDR4 memory you're able to drive memory frequencies to 3600MHz — or beyond! ASUS-exclusive circuit design, provides superb memory-overclocking potential, minimizing coupling noise and signal reflection to unleash the full power of DDR4. With innovative equidistant memory channels, the ROG design delivers the most balanced control and incredibly powerful overclocking capability. And that's not all: ROG works with almost every DDR4 memory vendor, ensuring the best compatibility.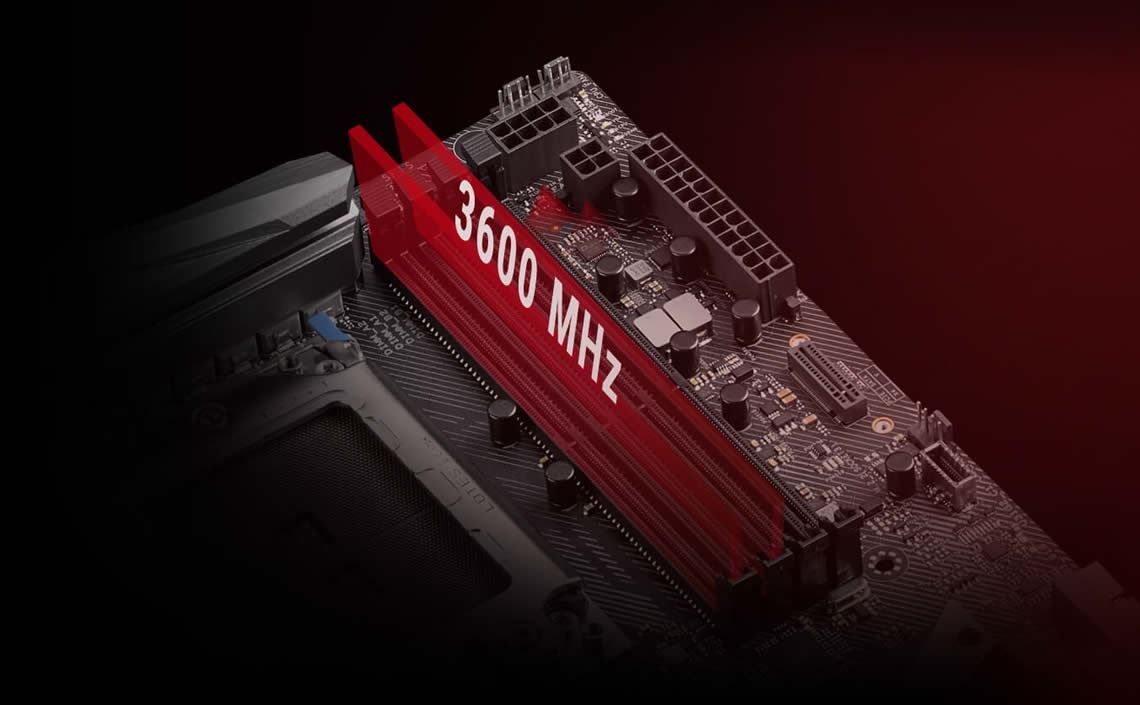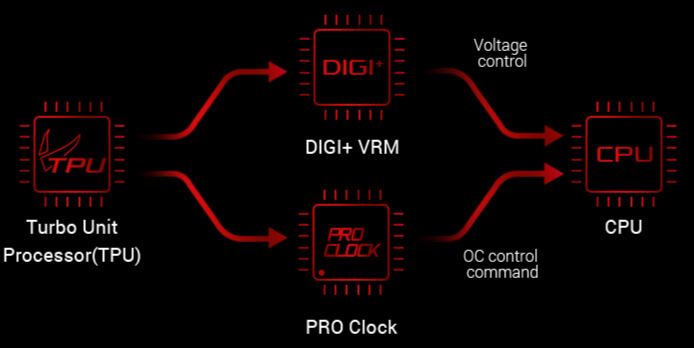 ASUS PRO CLOCK TECHNOLOGY
A dedicated base-clock (BCLK) generator designed for AMD Threadripper processors allows overclocked base-clock frequencies up to or beyond 117MHz*. This custom solution works in tandem with the ASUS TurboV Processing Unit (TPU) to enhance voltage and base-clock overclocking control, providing an exciting new way to boost performance to extreme heights.
SUPREME FX
Immerse yourself in sound with ROG Strix's SupremeFX audio technology. Utilizing the S1220A codec, ROG Strix's SupremeFX audio solution is engineered to provide a flat frequency response and offer a neutral, detailed sound signature. The addition of two op-amps on the front panel headphone output ensures adequate voltage and current to drive headphones to their full potential. And our Sonic Studio software grants you full control over every aspect of audio, including noise reduction algorithms for communications, plus EQ adjustments to get the most from your headset or speakers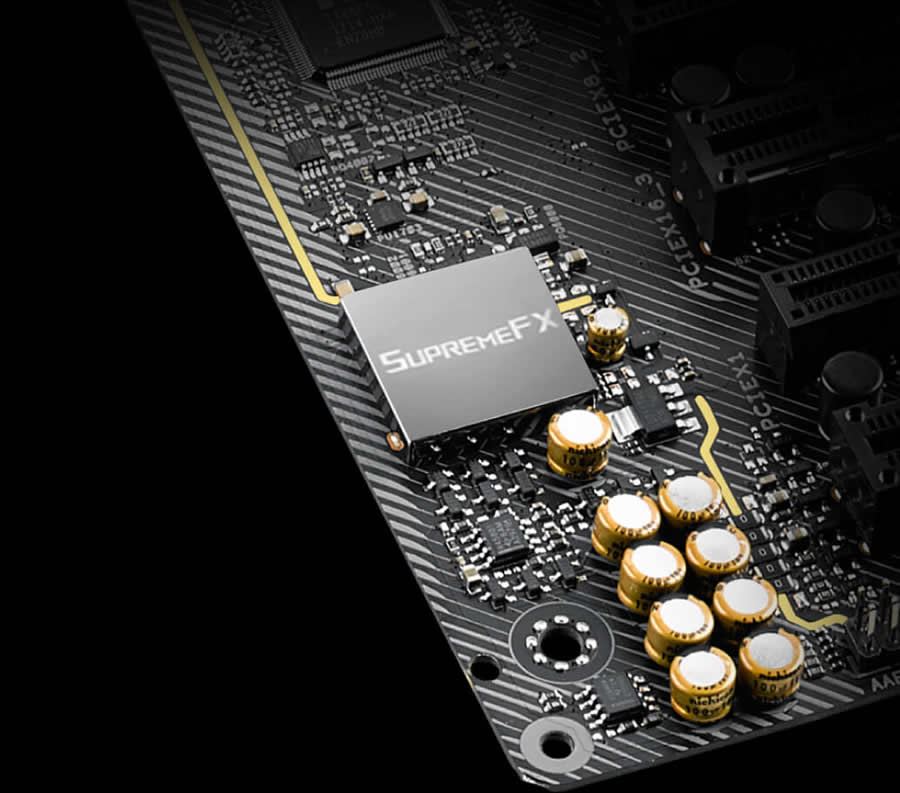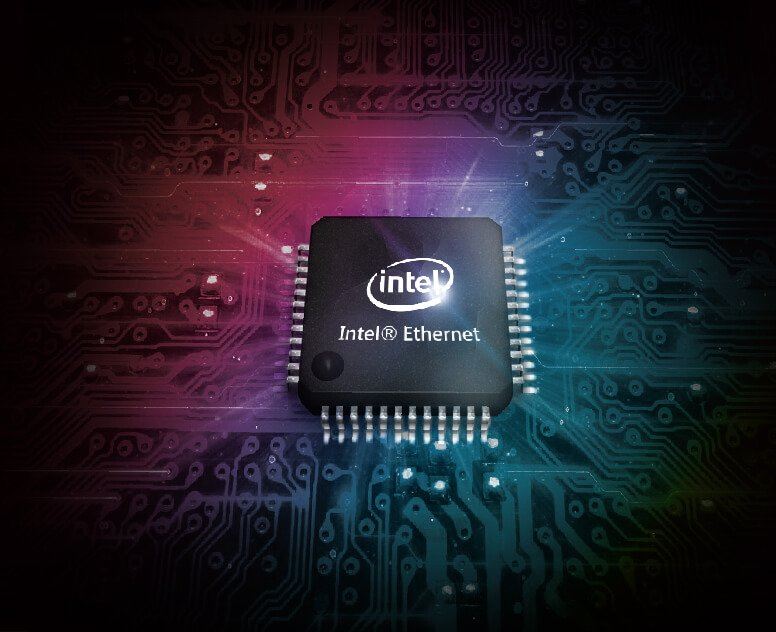 INTEL GIGABIT ETHERNET
ROG Strix X399-E Gaming features the very latest Intel® Ethernet Controller I211-AT for faster, smoother gaming. Intel's LAN has the serious double advantage of reducing CPU overhead and offering exceptionally high TCP and UDP throughput, so there's more power for your game and your gameplay.
2X2 WI-FI WITH MU MIMO
Next-level 802.11ac Wi-Fi with 2x2 dual-band 2.4/5GHz antennas offer up to 867Mbps* transfer speeds — and the very latest Multi-User MIMO (MU-MIMO) technology ensures that every connected user** experiences the best wireless and online speeds!