*B-stock item - 90 days warranty* GIGABYTE GA-Z270XP-SLI Intel Z270 (Socket 1151) ATX Motherboard overview
Board has been taken out of a new & unused PC, not in retail box. Warranty - 90 Days
GIGABYTE GA-Z270XP-SLI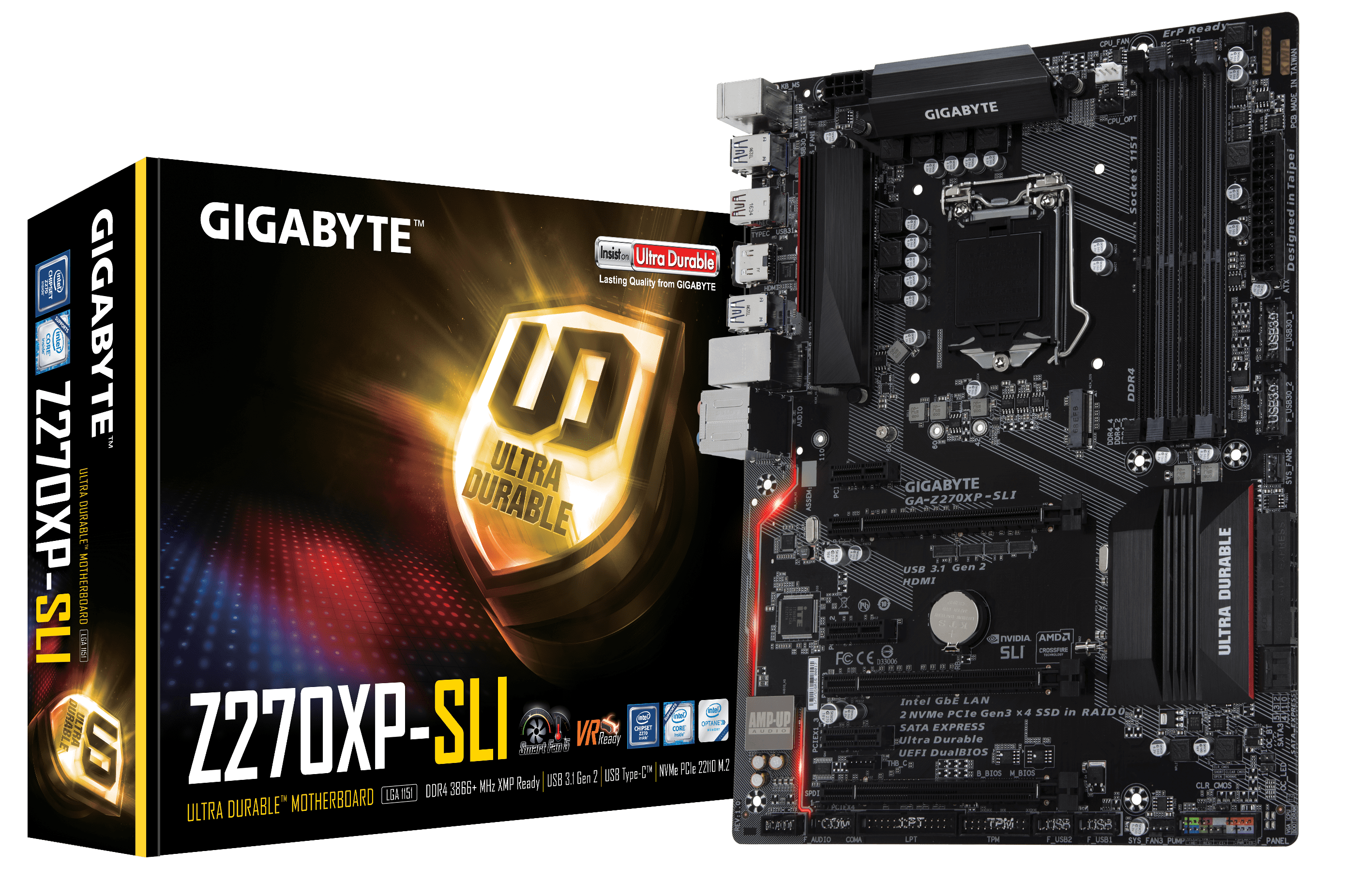 SMART FAN 5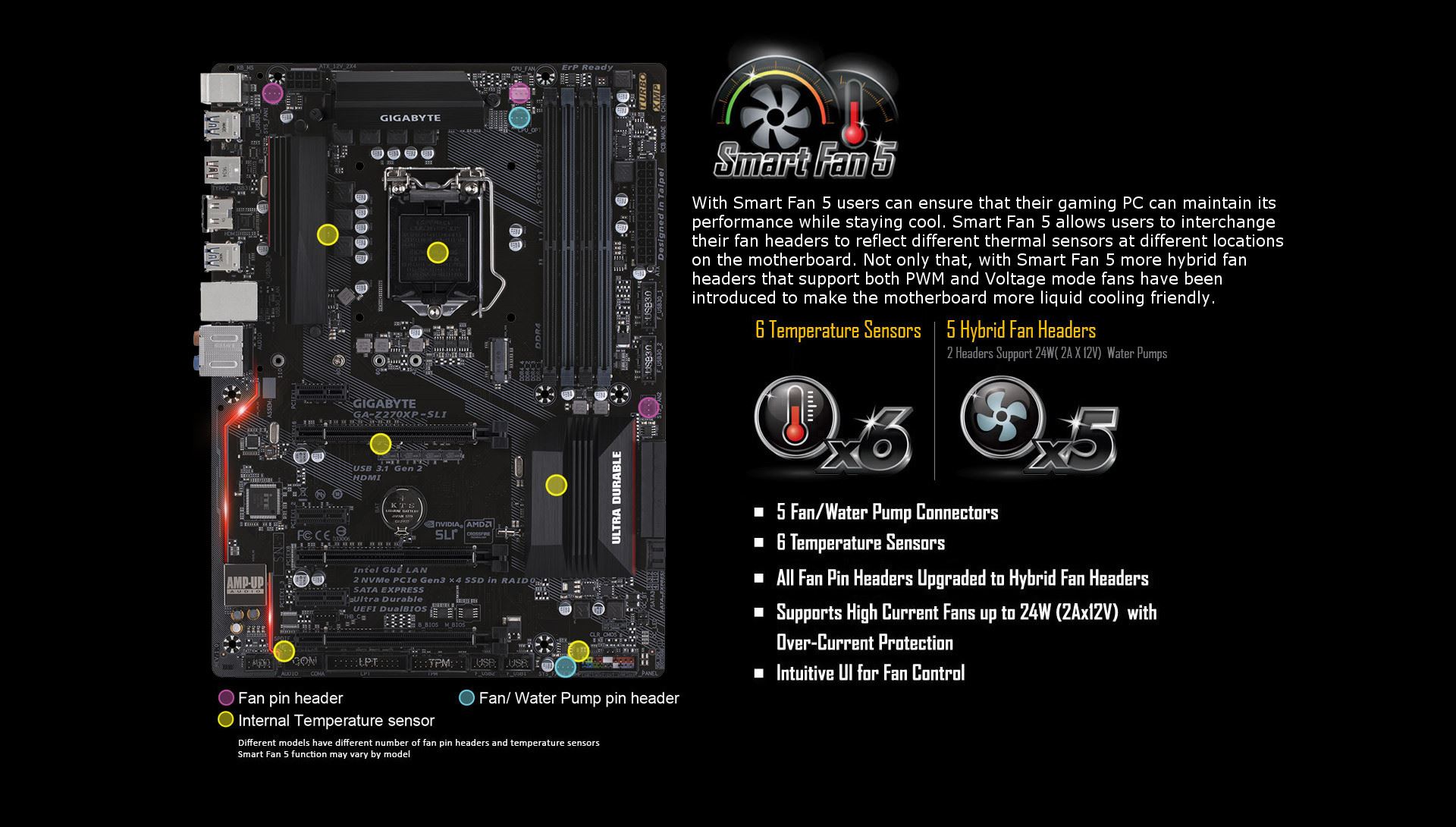 ALL HYBRID FAN PIN HEADERS
All Hybrid Fan Headers can automatically detect the type of cooling device whether it be fan or pump with different PWM or Voltage mode with support up to 2 amps with built-in overcurrent protection—a must for high-end high current fans.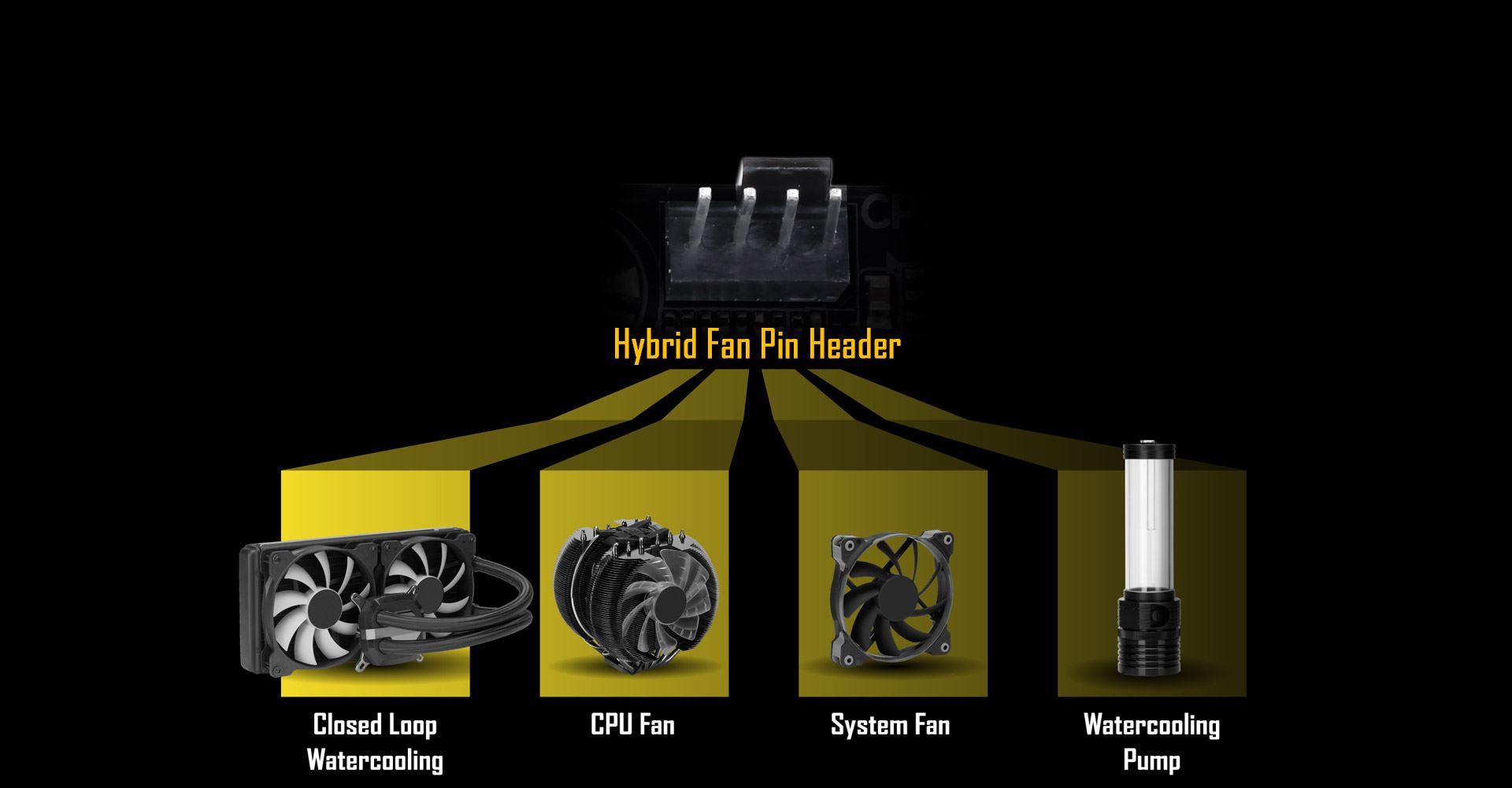 NEW SMART FAN 5 SOFTWARE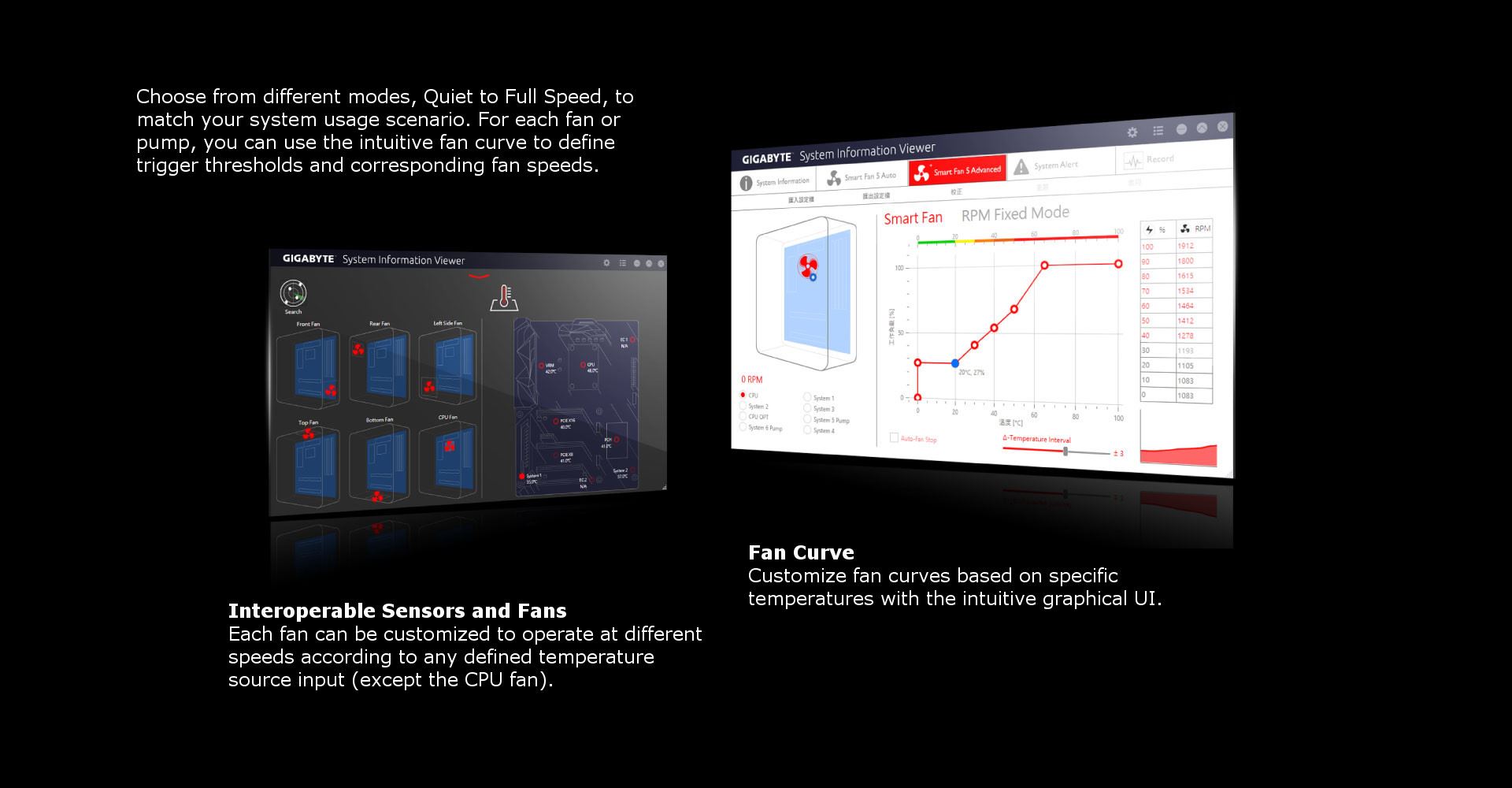 IMMERSIVE VR GAMING EXPERIENCE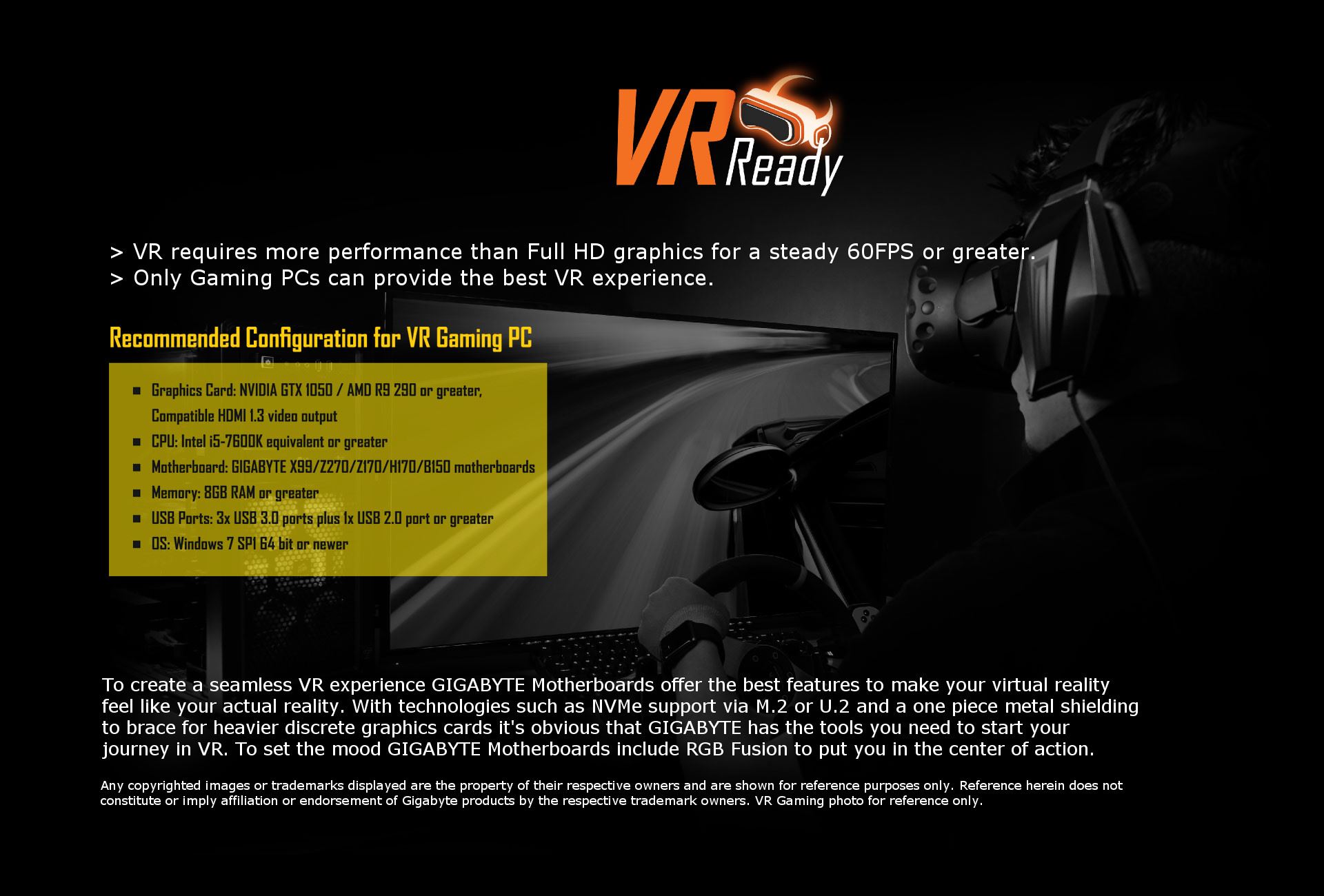 ALC 1220 120dB SNR HD Audio with Smart Headphone Amp
Exceptional audio listening experience with 120dB SNR and support for DSD128 hardware decode. Smart Headphone Amp automatically adjusts volumes based on detected headphone impedance.

SMART HEADPHONE AMP
Automatically detects impedance of your head-worn audio device, whether earbuds or high-end headphones to provide optimal audio dynamics—preventing issues such as low volume and distortion.

OS Support
The Gigabyte Z270 Chipset Motherboards Support the following Operating Systems:

Windows® 10 64-bit
Windows® 8.1 64-bit*
Windows® 7


*Windows® 8.1 64-bit and Windows® 7 32/64-bit are only supported when using 6th Generation Intel® Processors