*B-stock item-90 days warranty* Gigabyte X570 Aorus Elite AMD AM4 X570 Chipset ATX Motherboard overview
Board has been taken out of new & unused PC, not in retail box. Warranty - 90 Days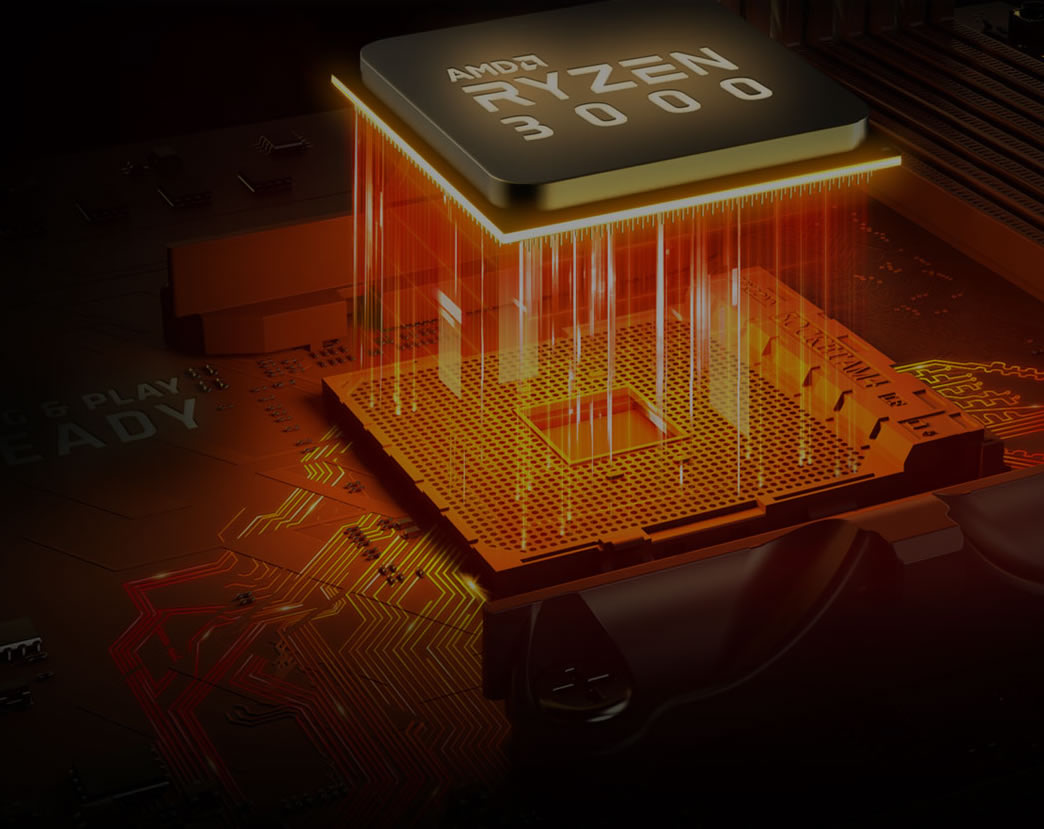 GET READY FOR AMD RYZEN™ 3000-SERIES
GIGABYTE X570 motherboards based on the AMD X570 Chipset provide full support for 3rd Gen AMD Ryzen™ Processors. The all-new design is a testament to GIGABYTE's dedication to design quality. GIGABYTE X570 motherboards offer a rich list of features such as support for PCIe 4.0 and USB Type-C™ interfaces on select boards, refined audio, high speed of Ethernet and latest standard of WIFI design, to fulfill users' performance, audio, and data transfer needs. The new, advanced power and thermal design enables users to unleash the performance on AMD Ryzen™ 3000-series Processors, making the GIGABYTE X570 motherboards perfect for users looking to build the best AMD platform gaming system.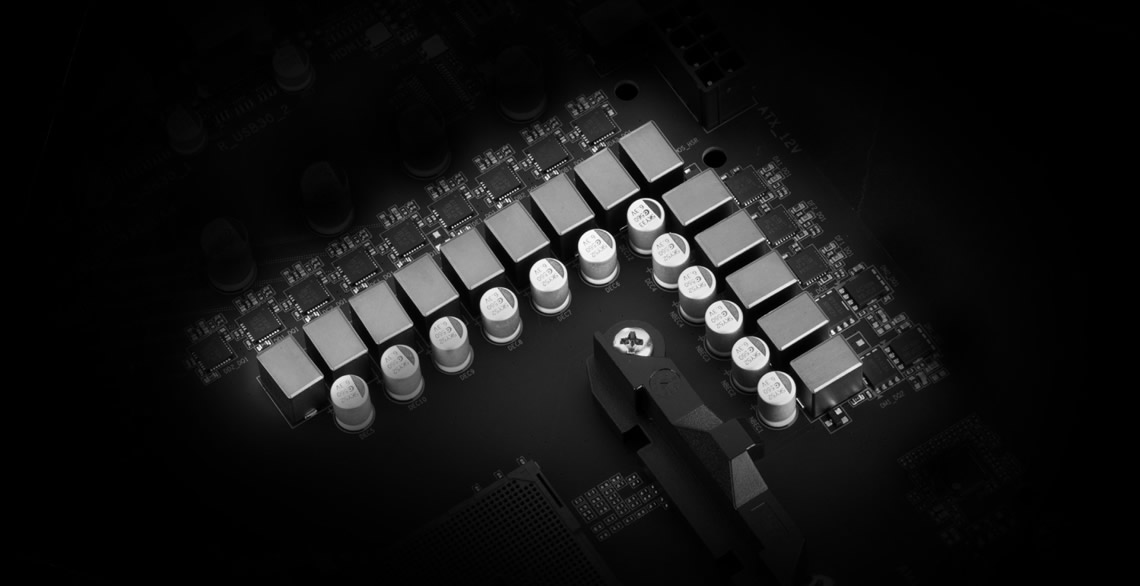 12*+2 Phases Digital Power Design
X570 AORUS ELITE motherboard uses an 12*+2 phases digital CPU power design which includes both digital PWM Controller and DrMOS. These 100% digital controller offer incredible precision in delivering power to the motherboard's most power-hungry and energy-sensitive components, allowing enthusiasts to get the absolute maximum performance from the new AMD Ryzen 3000 series processors.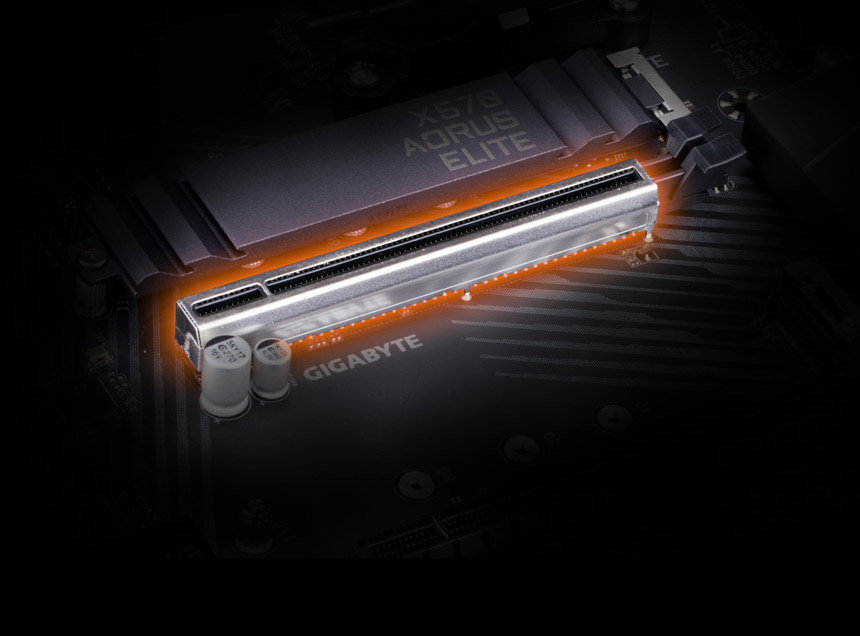 Full PCIe 4.0 Design
X570 AORUS Series Motherboards feature built-in PCIe 4.0 slots, delivering superior bandwidth compared to that from previous generation technology. Performance of Graphics cards and PCIe NVMe AIC SSDs will not be limited by insufficient bandwidth. PCIe 4.0 slots have higher slot signal stability and lower impedance, maximizing PCIe bandwidth while also being backwards compatible with PCIe 3.0.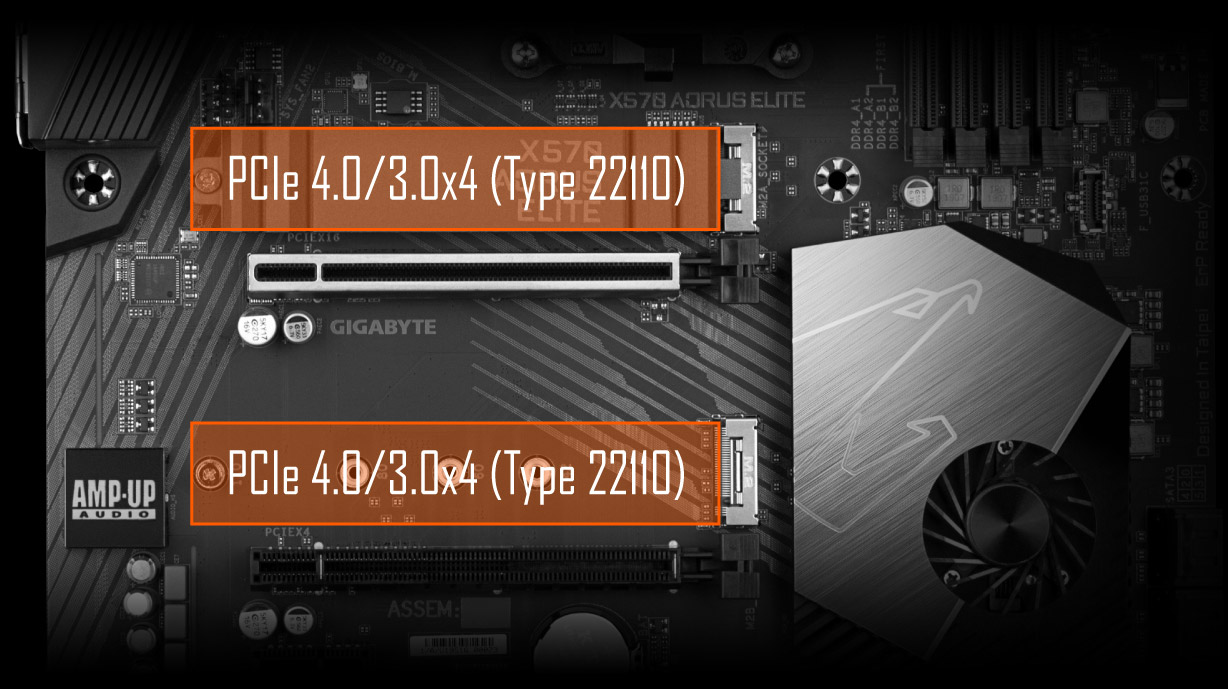 Dual PCIe 4.0 M.2 Connectors with One Thermal Guard
AORUS Gaming Motherboards are focused on delivering M.2 technology to enthusiasts who want to maximize their systems' potential.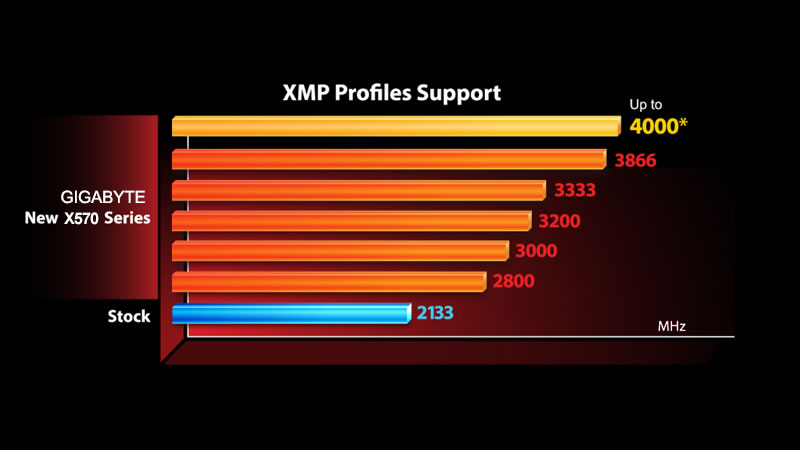 Support for DDR4 XMP Up to 4000MHz and Beyond*
AORUS is offering a tested and proven platform that ensures proper compatibility with profiles up to 4000MHz and beyond. All users need to do to attain this performance boost is to ensure that their memory module is XMP capable and that the XMP function is activated and enabled on their AORUS motherboard.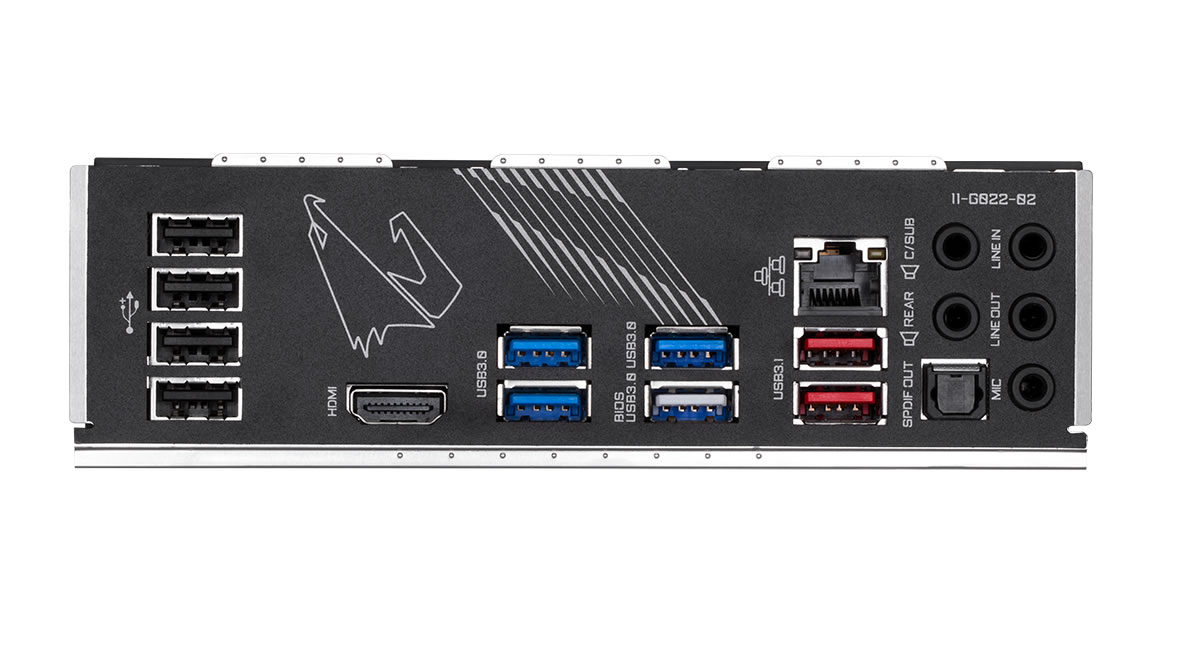 Next Generation Connectivity
A high-end product needs to be future-proof so your system stays up-to-date with the latest technology. X570 AORUS motherboards provide all next generation network, storage to keep you up to speed.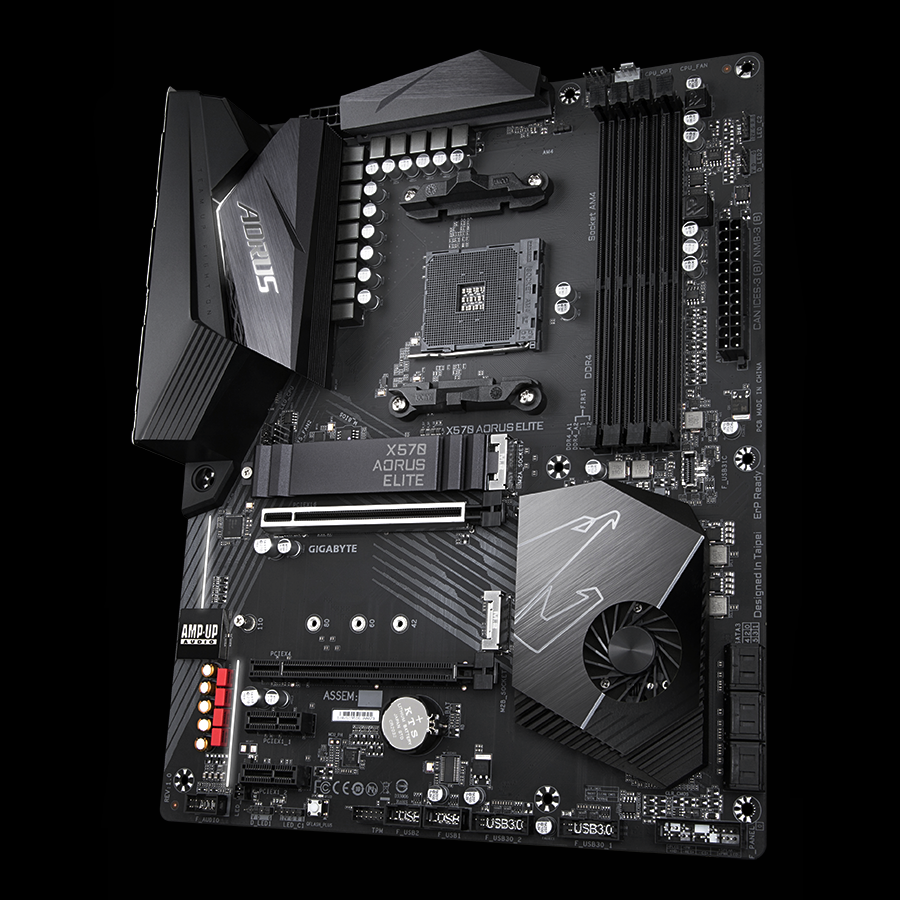 Multi-Zone Light Show Design
Now offering more LED customizations than ever, users can truly adapt their PC to represent their lifestyle. With full RGB support and a redesigned RGB Fusion 2.0 application, the user has complete control over the LEDs which surround the motherboard.