*B-stock item-90 days warranty*ROG Crosshair VII Hero V1.0 AMD AM4 X470 ATX Motherboard overview
Some Signs Of Use, Warranty - 90 Days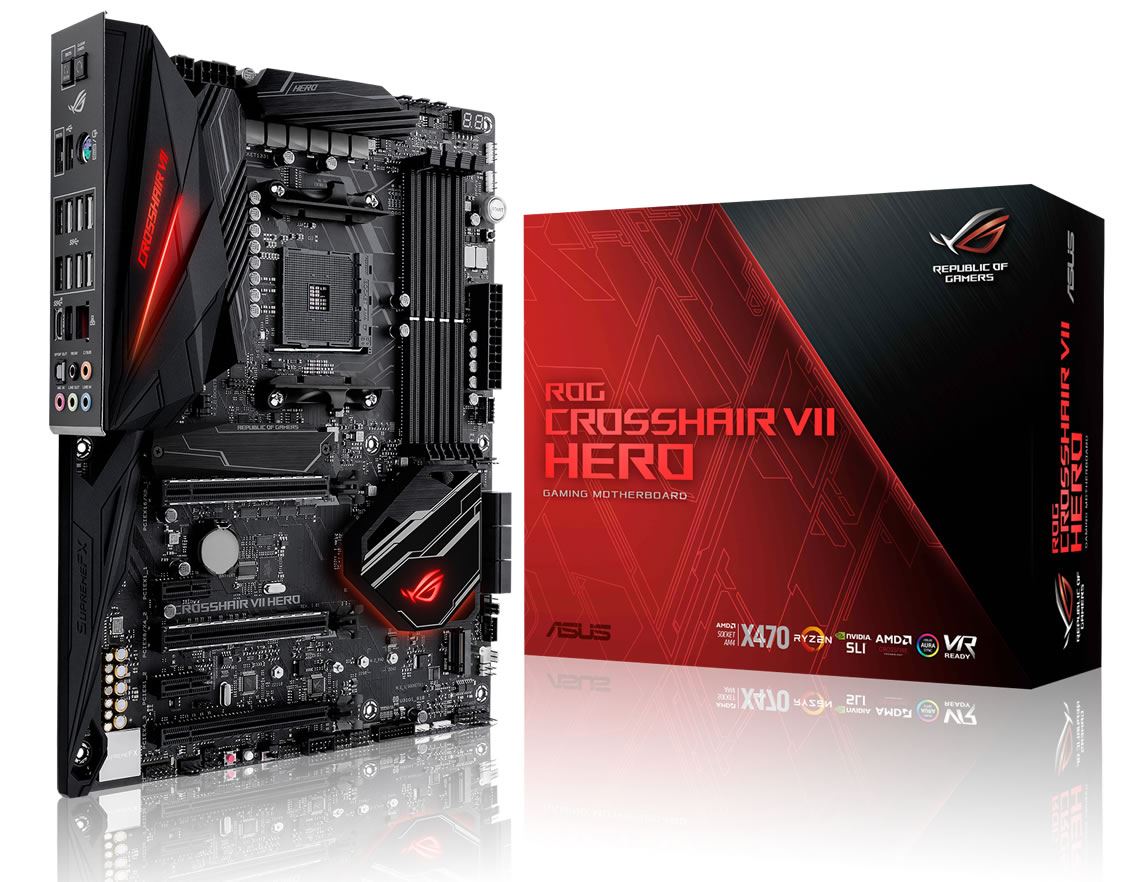 Revel in ROG's enthusiast roots with ROG Crosshair VII Hero — the X470 gaming motherboard that conceals potent power, smarter cooling, and faster memory support under a stealthy new skin. Loaded with renowned ROG features, from one-click overclocking and cooling to attention-grabbing Aura Sync illumination, it's the perfect foundation for your AMD Ryzen™ rig.
AURA SYNC
ASUS Aura offers full RGB lighting control with a variety of functional presets for built-in RGB LEDs and for lighting strips connected to the onboard RGB headers. And it can all be synced with an ever-growing portfolio of Aura-capable ASUS hardware.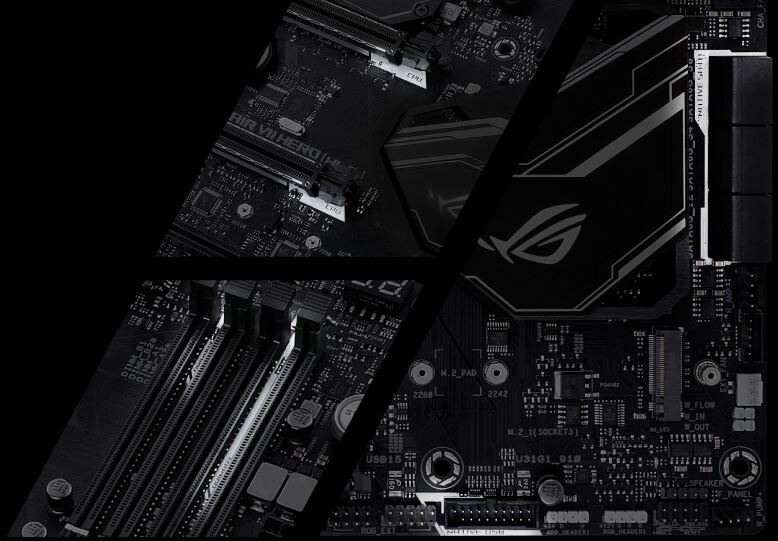 ROG SILKSCREEN LABELS
ROG Crosshair VII Hero wears an informative silkscreen that makes it easy to identify native ports for your drives and peripherals, and also which PCI Express and memory slots to populate for best system performance.
AURA SYNC X PHILIPS HUE
ROG Crosshair VII Hero takes ASUS Aura into the home — and now it also lets you synchronise effects with Philips® Hue personal wireless lighting. Easily control your Hue light bulbs, strips and lamps from the simple Aura app , and create immersive illumination that extends beyond your rig to make the whole room part of your gaming experience.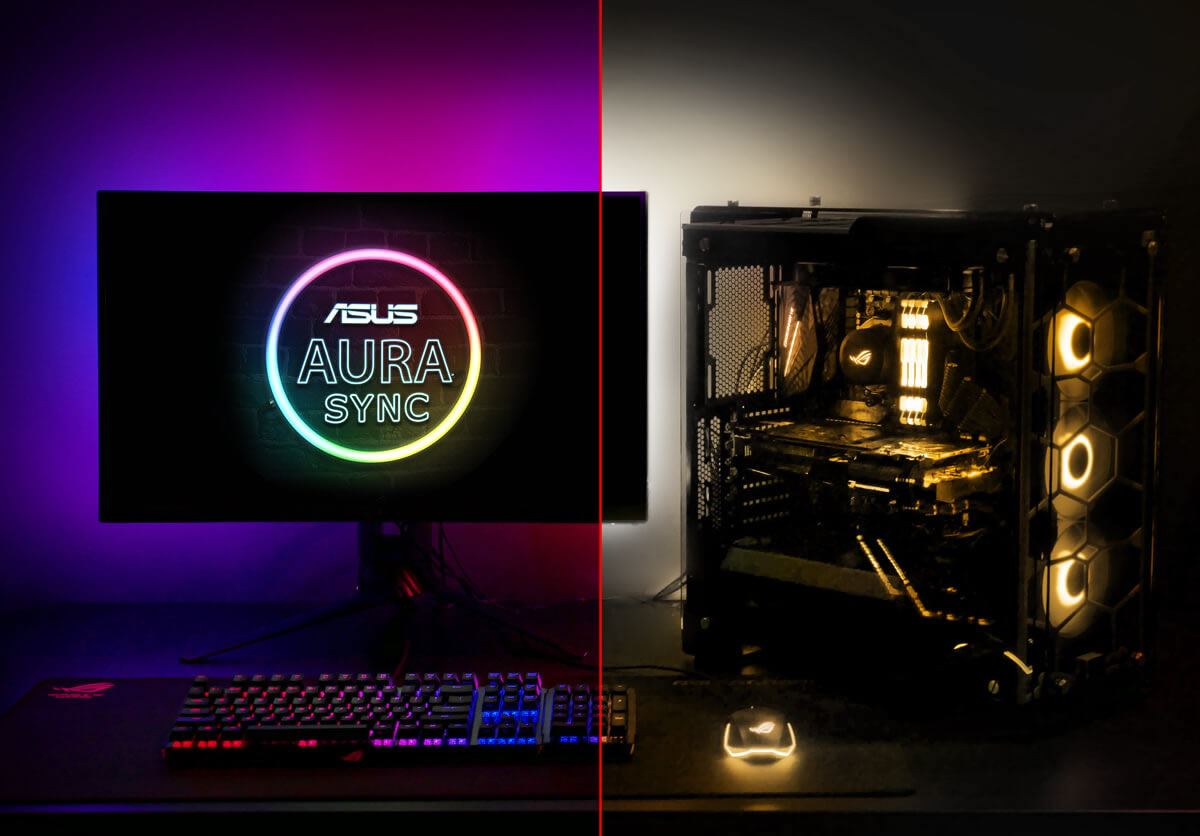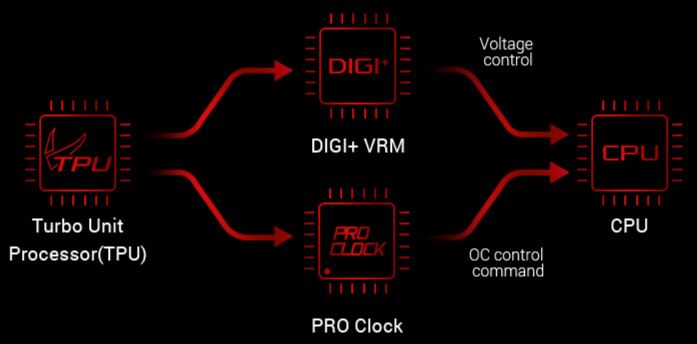 ASUS PRO CLOCK TECHNOLOGY
By default, all of Ryzen's major bus frequencies are derived from the same reference clock, limiting the control and flexibility needed to harness the full overclocking potential of the platform. ROG Crosshair VII Hero features a dedicated onboard clock generator that supplies dynamic reference clocks to the CPU cores and major subdomains, giving you the freedom to coax every MHz of headroom from the system.
DDR4 OVERCLOCKING STRENGTH IN NUMBERS
Whether you're gunning for high memory frequencies or tuning timings for the lowest latency, ROG Crosshair VII Hero provides the tools you need to exploit Ryzen's latent potential: carefully optimised trace pathways maintain signal integrity, and the acclaimed ROG firmware offers the necessary tweaks to ensure stability while maximising memory performance. Load up with a high-density memory kit for heavy multitasking, or run a focused setup that delivers the bandwidth your favorite games and applications need. Any way you stack it, the Hero has you covered.