*B-stock item 90days warranty*MSI Z270 CAMO SQUAD LGA1151 ATX Gaming Motherboard - Limted Edition! overview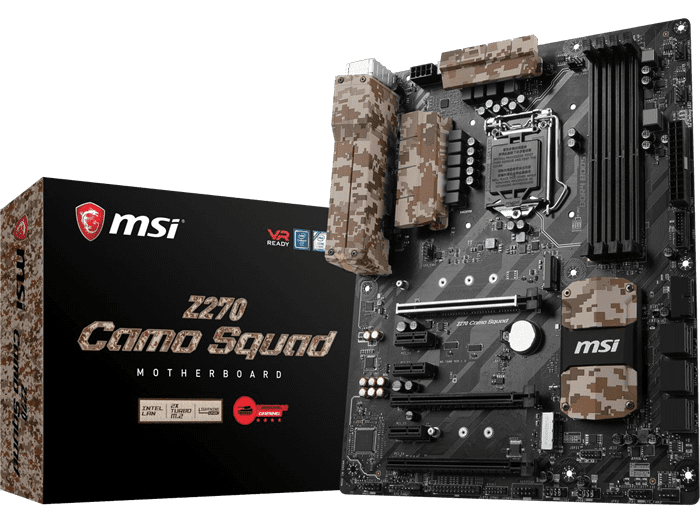 MSI Z270 CAMO SQUAD ATX LGA1151 Motherboard
READY TO DOMINATE THE GAME
Z270 CAMO SQUAD
1. GAMING Device Port
2. Lightning USB 3.1 Gen2
3. HDMI
4. Intel® gaming LAN
5. Golden audio jacks with S/PDIF
6. Full gaming CAMO I/O cover - Stunning looks, protecting the I/O port
7. Heavy plated gaming CAMO heatsinks - Leading heatsink design, for maximum cooling
8. DDR4 Boost - Optimized traces and isolated memory circuitry
9. PCI-E Steel Armor - Protecting VGA cards againstbending and EMI
10. Turbo M.2 with Steel Armor - NVMe support, up to 32 Gb/s using PCI-Express Gen3 x4, ready for Intel® Optane™ Memory
11. Double ESD protection - Double grounding layered mountingholes prevent ESD damage
12. Audio Boost - Optimized gaming audio using best components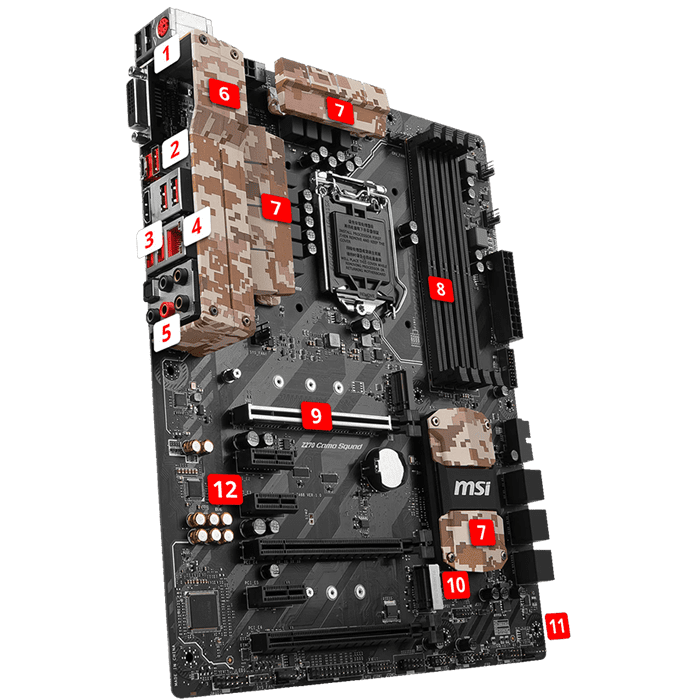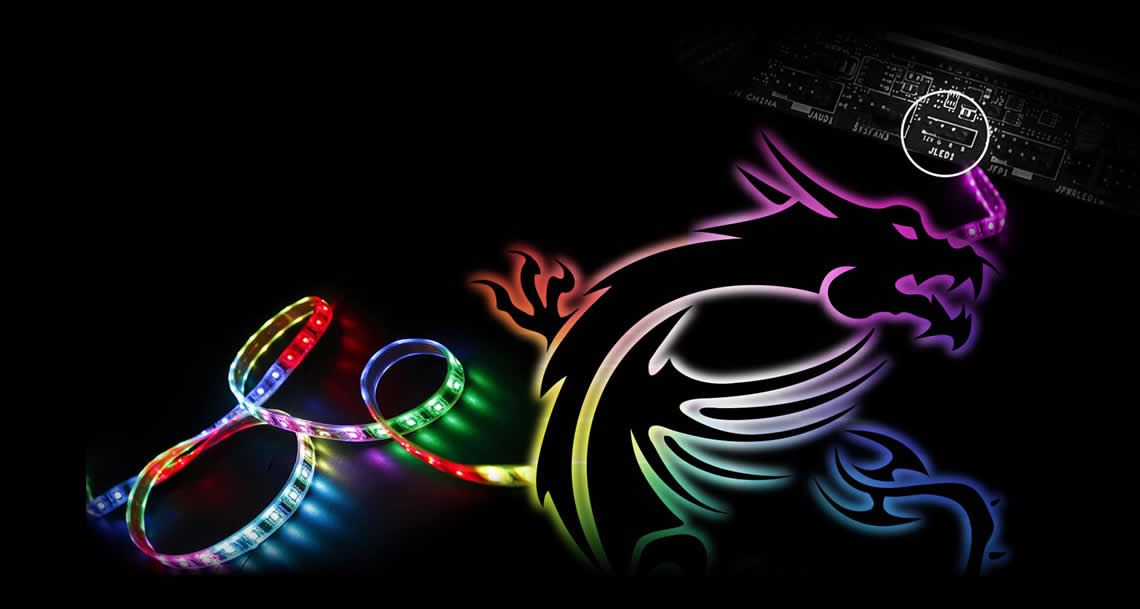 EXTEND YOUR RGB EXPERIENCE WITH EASE
MSI's Mystic Light Extension pinheader provides an intuitive way to control additional RGB strips and other RGB peripherals added to a system, without needing a separate RGB controller. By simply connecting any 12V RGB LED strip to the 4-pin Mystic Light Extension RGB-strip header gamers can sync colors to any style they choose.
FULLY CONTROLLABLE FAN HEADERS
MSI motherboards let you manage speeds and temperatures for all your system and CPU fans, giving you full control to set up a cool & silent system. The fan headers are conveniently placed with the most popular CPU coolers in mind.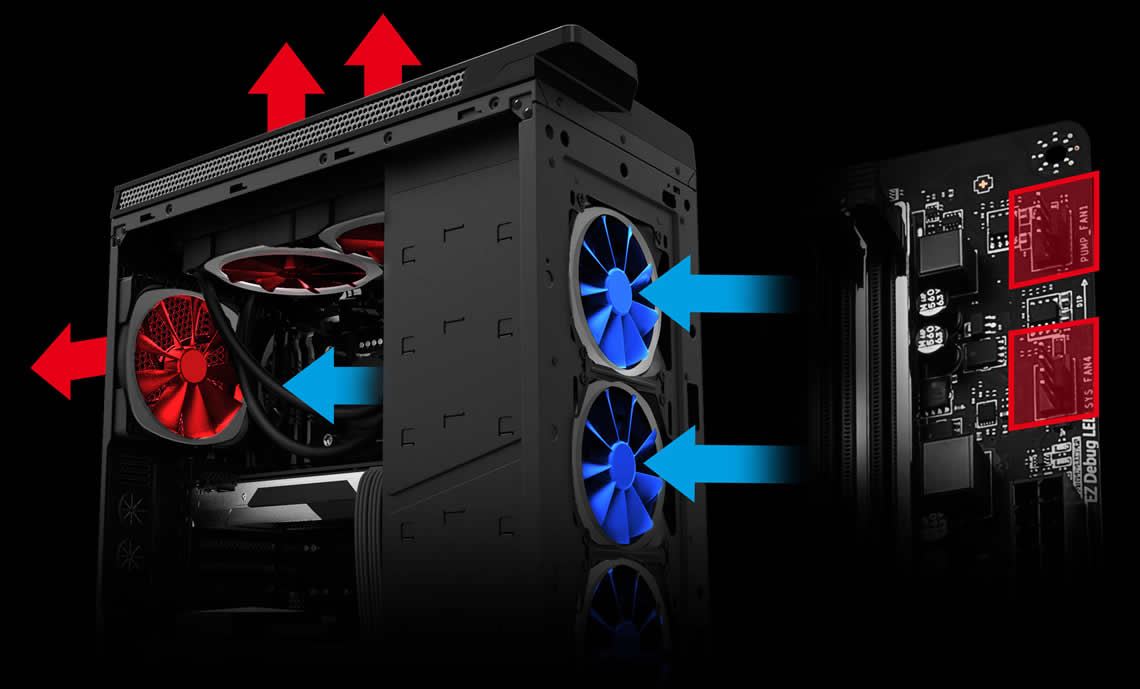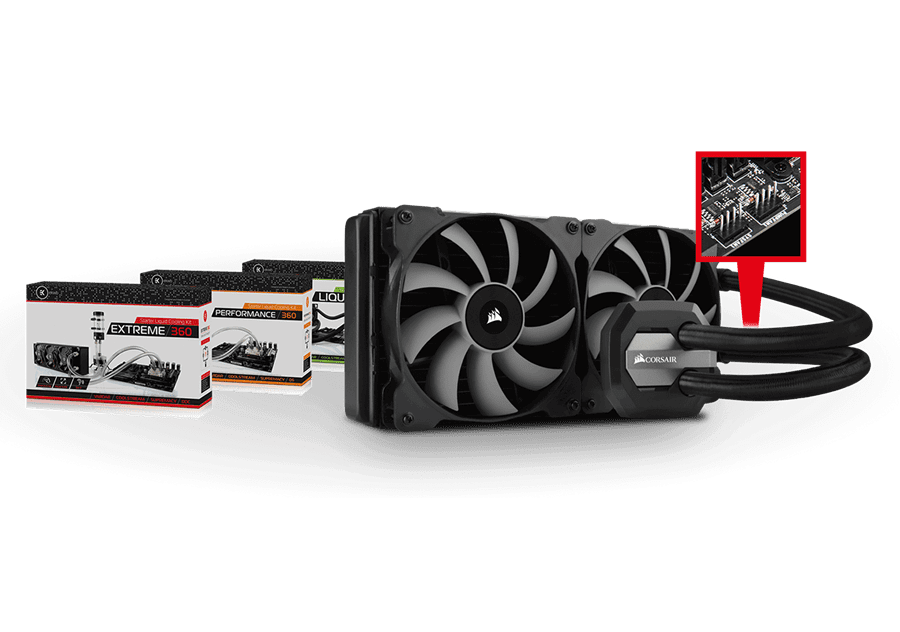 OPTIMIZED FOR WATER COOLING
Designed to support the most popular All-In-One & custom water cooling solutions on the market. A dedicated water pump PIN header supports up to 2 amp, giving you full control of the water pump speed. A clearly marked 'keep-out-zone' allows for easy and safe installation and a perfect fit.
2X TURBO M.2
Enjoy a blazing fast system boot up and insanely quick loading of applications and games with MSI motherboards. Delivering speeds up to 32Gb/s per device using Gen3 x4, Turbo M.2 is over 5 times faster than a regular SATA III connection!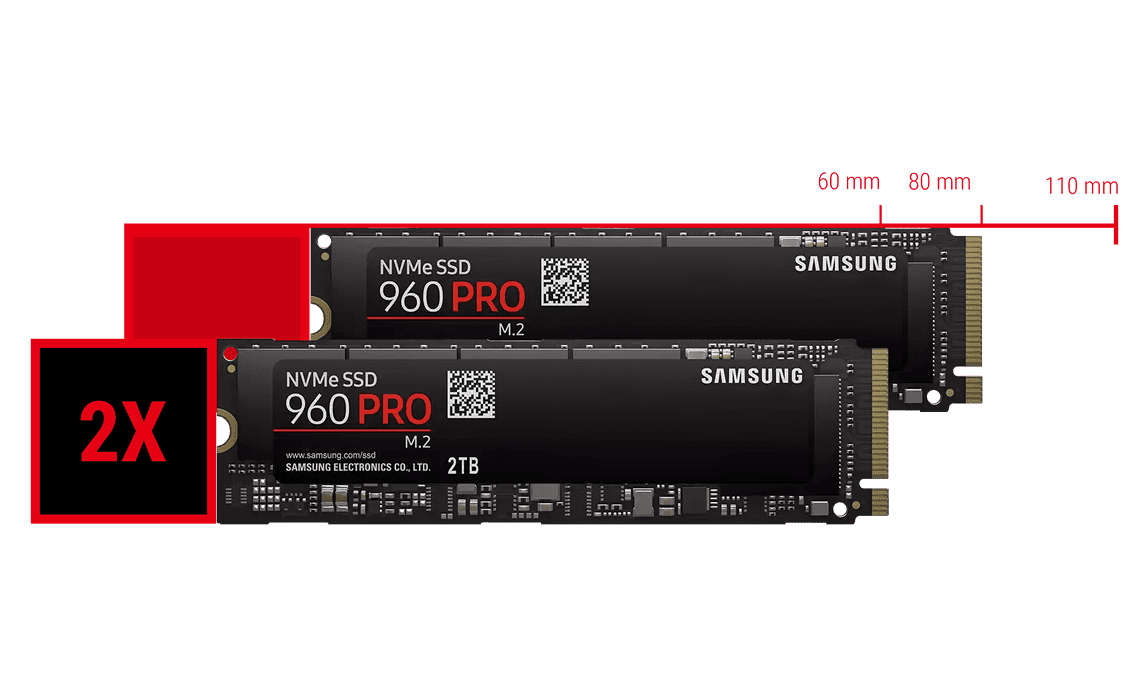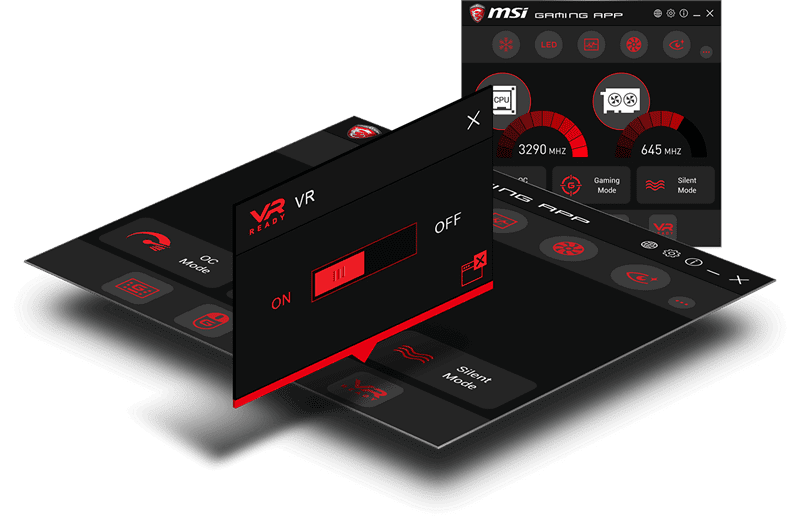 STRAIGHT INTO THE ACTION WITH ONE CLICK TO VR
Both hard- and software need to be in tune for a smooth VR experience. One Click to VR makes it very fast and easy to get primed for VR. A single click sets all your key components to their highest performance and makes sure other software applications won't impact your virtual adventure. Click here to learn more about MSI VR
GOLDEN CONNECTORS FOR OPTIMAL 7.1 SOUND QUALITY
With golden audio connectors you get the best possible signal output with the least chance of distortion. Using gold also prevents any corrosion or oxidation in the long run, which could impact signal quality.