BeQuiet Pure Rock 2 Intel/AMD CPU Air Cooler overview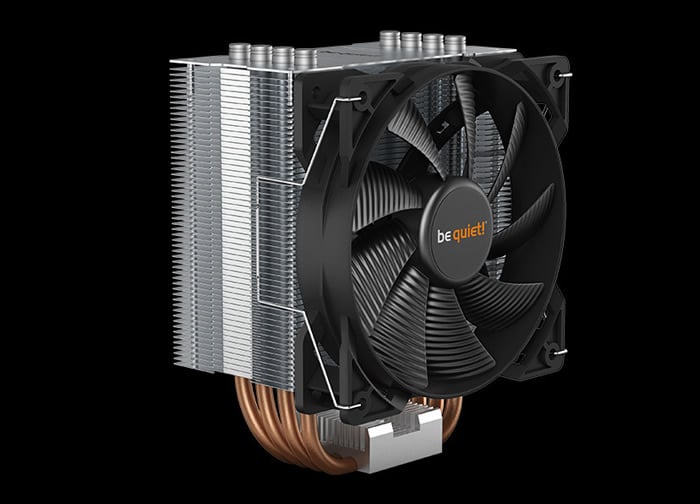 EXCELLENT COOLING EFFICIENCY
An exceptional price-to-performance ratio
Pure Rock 2 is aimed at the essential category of PC systems. With 150W TDP it offers an excellent cooling capacity for multimedia and graphics systems, as well as entry level computers of all types.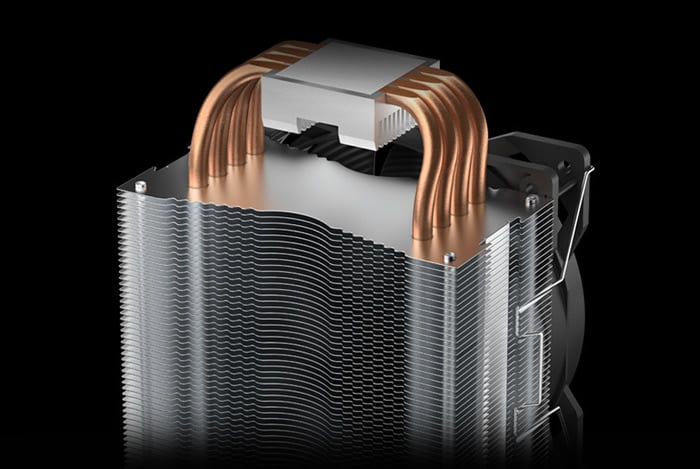 HIGH-PERFORMANCE HEAT PIPES
Ensuring perfect heat transfer
Pure Rock 2 is equipped with four 6mm heat pipes that have aluminum caps. This is key to its great cooling performance, because they transport the heat to optimum locations on the cooling fins.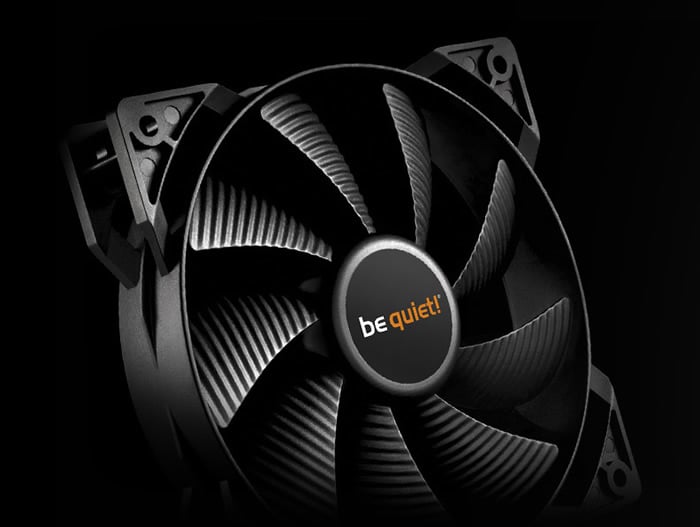 SILENCE-OPTIMIZED OPERATION
Only 26.8dB(A) even at 100% PWM function
The Pure Wings 2 120mm PWM fan with high-quality rifle bearing facilitates the best balance between cooling performance and silent operation. The nine blades of the fan are airflow-optimized to reduce noise-generating turbulence.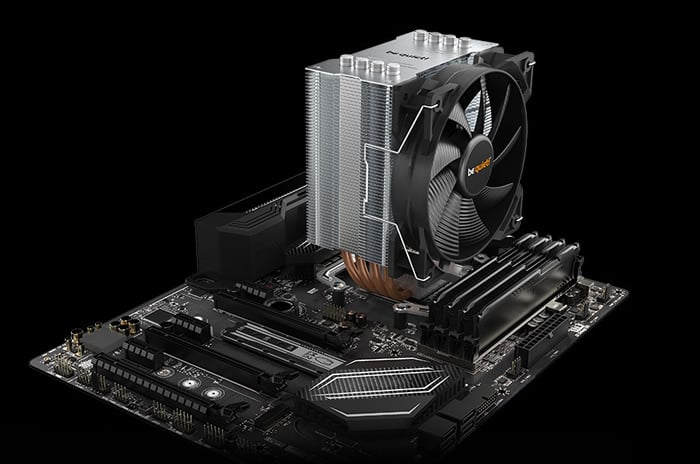 HIGHLY COMPATIBLE COMPACT DESIGN
Fits well into tight spaces
The asymmetrical construction does not block memory slots, saves space and makes Pure Rock 2 compatible with a full set of RAM modules. It is also very convenient to install, thanks to the fact you can mount it from above the motherboard.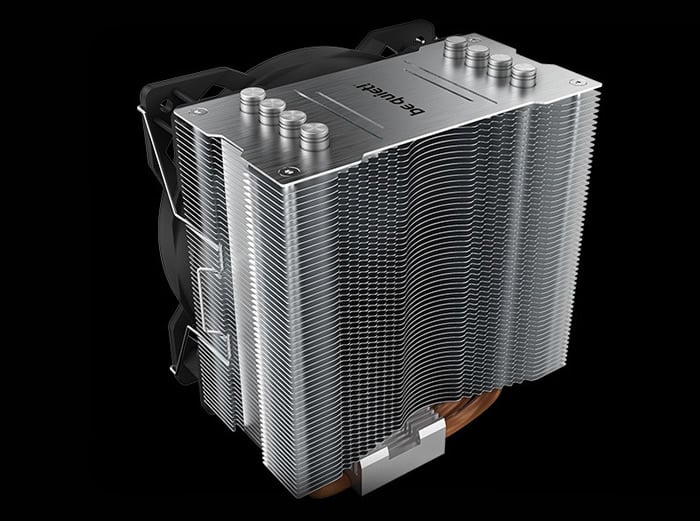 BRUSHED ALUMINUM FINISH
Great visual appearance at first glance
A high-grade brushed aluminum finish and the aluminum caps guarantee a nice appearance and make the Pure Rock 2 look right in any case.