Corsair Hydro Series, H115i PRO RGB, 280mm Radiator, Dual 140mm ML Series PWM Fans, Advanced RGB Lighting and Fan Control with Software, Liquid CPU Cooler overview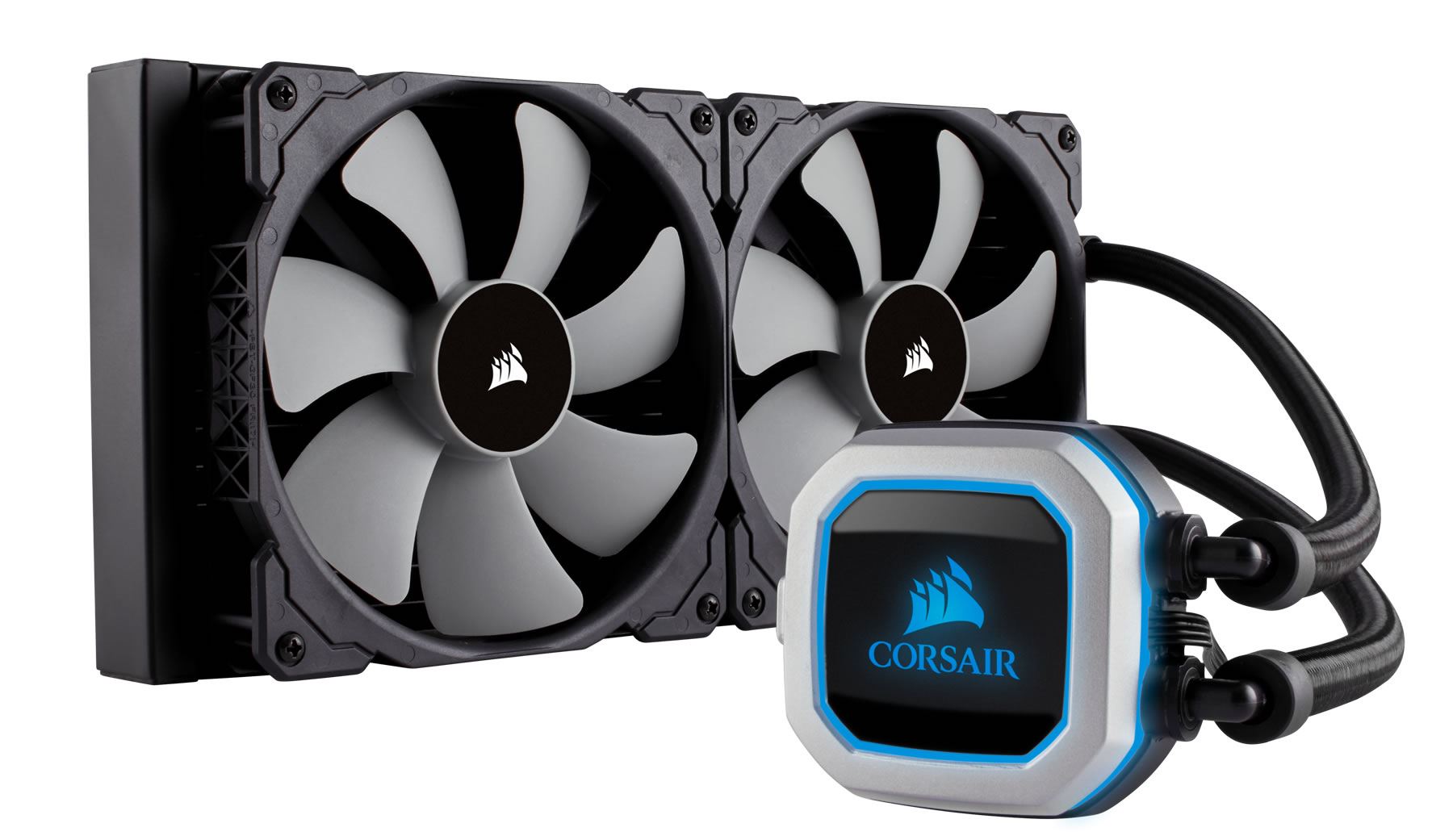 The CORSAIR Hydro Series H115i PRO is an all-in-one RGB liquid CPU cooler with a 280mm radiator built for low-noise cooling performance and bold styling with an RGB LED pump head. Two included 140mm ML Series magnetic levitation PWM fans provide great airflow while producing no more than 20 dBA of noise, pushing the performance of your build while staying whisper quiet. Take control with CORSAIR LINK software and customize lighting, monitor temperatures and precisely adjust fan speeds, or stop the cooling fans entirely with the H115i's Zero RPM fan mode. Easy to install and compatible with most modern CPU sockets, the H115i makes it easy to cool your system in silence and style.
RGB Pump
Customizable RGB backlit pump head produces vivid lighting effects to match your build.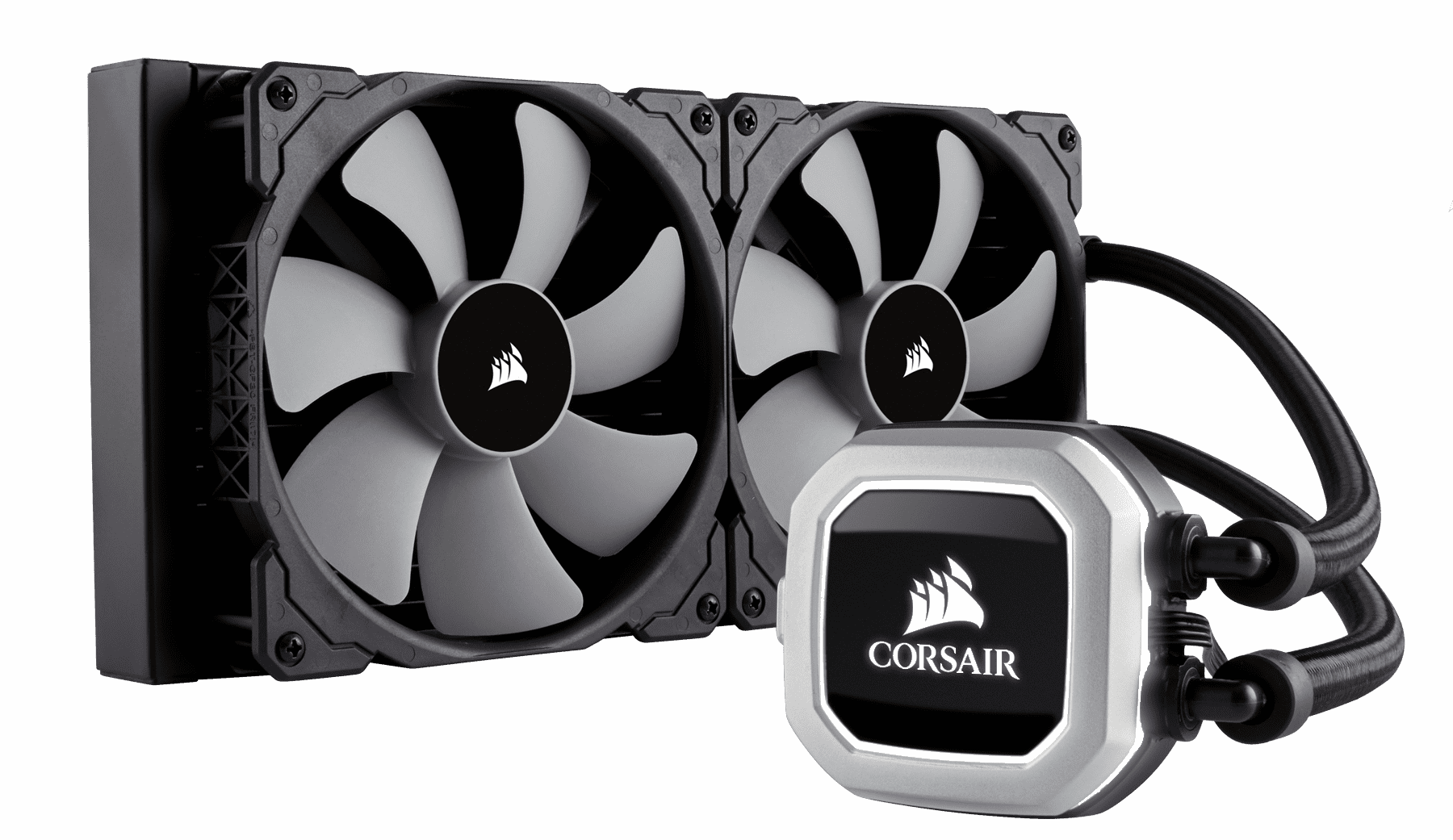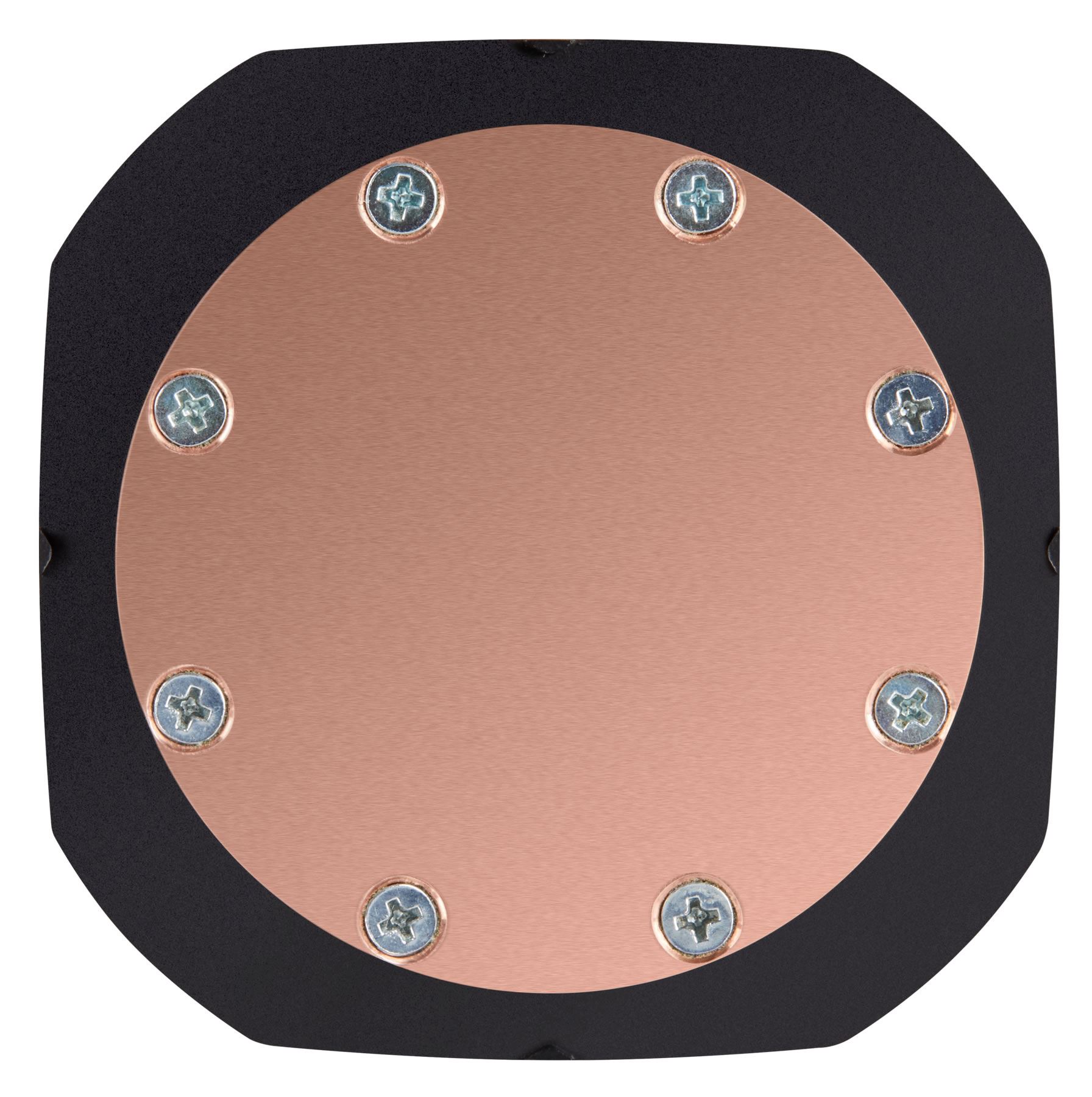 Silent Performance
Two low-noise 140mm ML Series magnetic levitation PWM fans deliver improved airflow and produce just 20 dBA of noise at full speed.
Corsair Link
CORSAIR LINK software allows you to adjust RGB lighting, individual fan speeds, and pump speed while monitoring CPU and coolant temperatures, and more.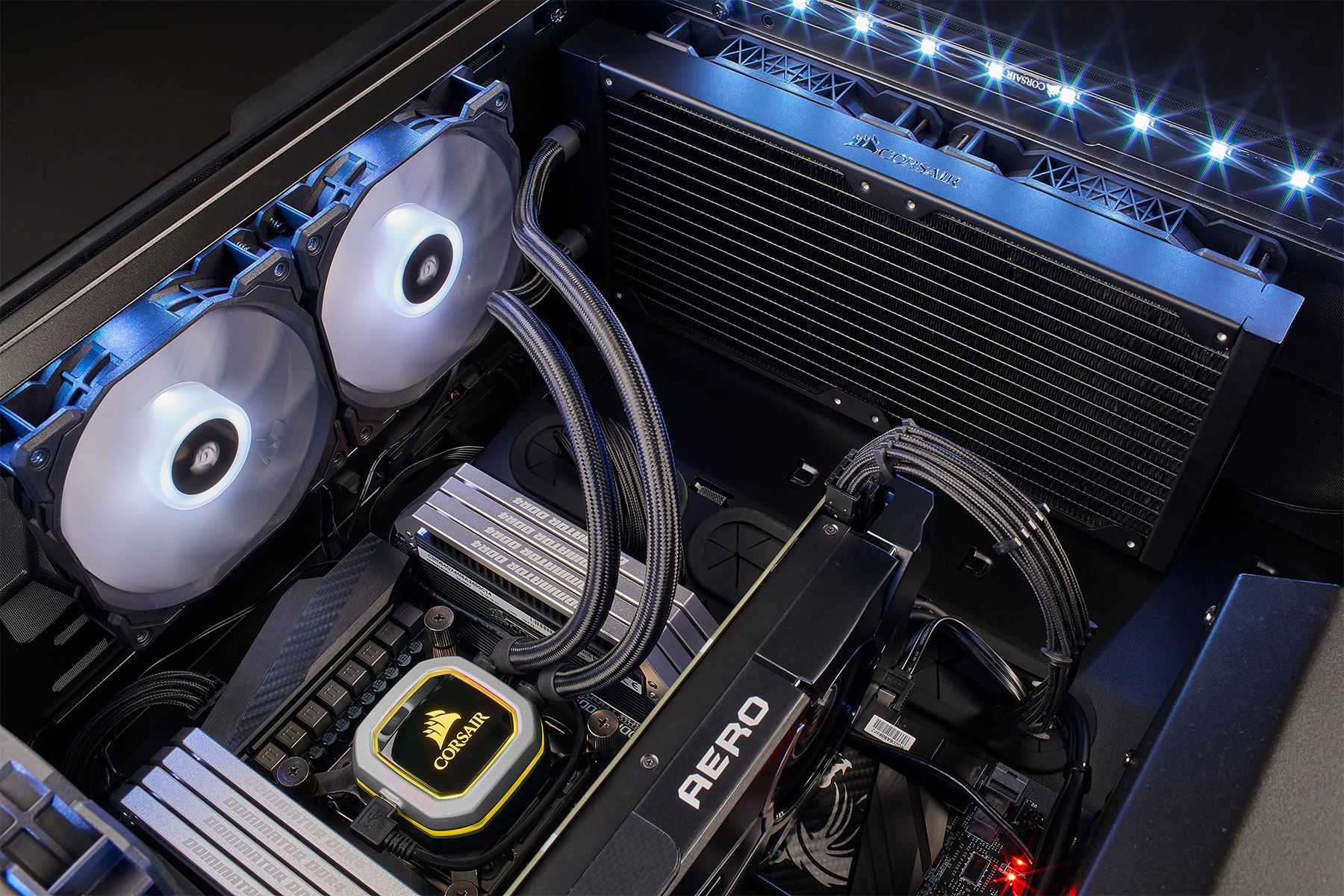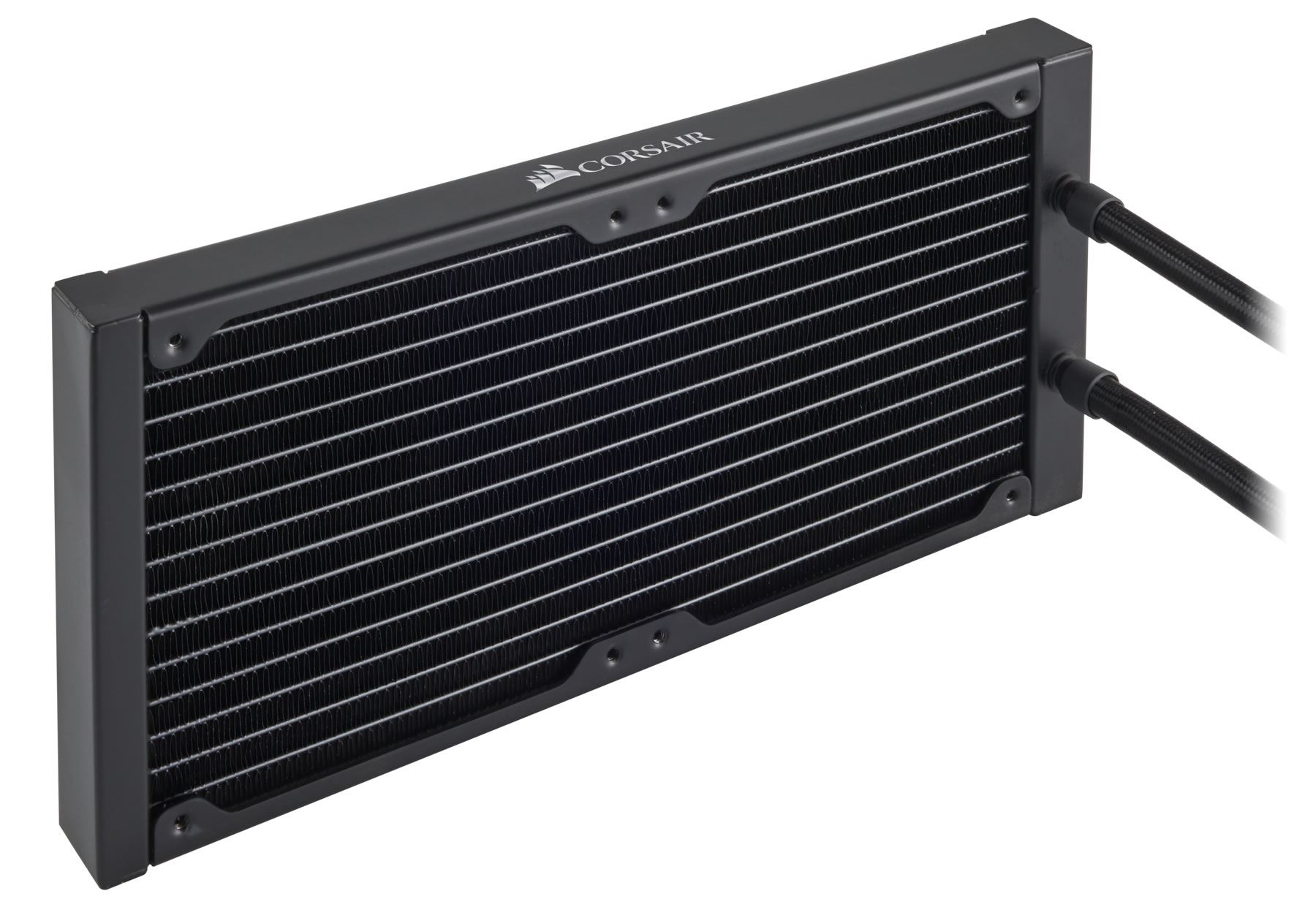 Zero RPM Mode
New Zero RPM cooling profile in CORSAIR LINK software allows fans to stop entirely at low temperatures, eliminating fan noise.