Novatech GeForce GTX 460 1024MB GDDR5 PCIe overview
Product Overview
Built from the ground up for DirectX 11, GeForce GTX 460 delivers the ultimate next generation gaming experience. With up to 4x the DirectX 11 tessellation performance of the competition, GTX 460 packs highly detailed visuals into your games - without sacrificing high frame rates. And with NVIDIA 3D Vision, PhysX, and CUDA technologies, GeForce GTX 460 powers all the incredibly realistic effects that your games can throw its way.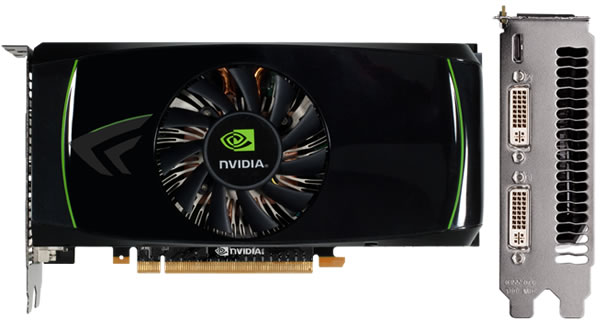 Product Image for display purposes only, actual product may differ slightly in appearance.


NVIDIA Features


NVIDIA PhysX Technology
PhysX is designed specifically for hardware acceleration by powerful processors with hundreds of cores. Combined with the tremendous parallel processing capability of the GPU, PhysX will provide an exponential increase in physics processing power and will take gaming to a new level delivering rich, immersive physical gaming environments.




NVIDIA CUDA Technology
NVIDIA CUDA technology is the world's only C language environment that enables programmers and developers to write software to solve complex computational problems in a fraction of the time by tapping into the many-core parallel processing power of GPUs. With millions of CUDA-capable GPUs already deployed, thousands of software programmers are already using the free CUDA software tools to accelerate applications—from video and audio encoding to oil and gas exploration, product design, medical imaging, and scientific research.




NVIDIA 3D Vision Surround
Expand your games across three displays in full stereoscopic 3D for the ultimate "inside the game" experience with the power of NVIDIA 3D Vision and SLI technology. NVIDIA Surround also supports triple screen gaming with non-stereo displays.




NVIDIA 3D Vision
NVIDIA 3D Vision brings a fully immersive stereoscopic 3D experience to the PC. A combination of high-tech wireless glasses and advanced software 3D Vision transforms hundreds of PC games into full stereoscopic 3D. Users can even watch 3D movies and 3D digital photographs in crystal-clear quality.




NVIDIA SLI Technology
Delivers up to 2x the performance of a single GPU configuration for unequaled gaming experiences by allowing two cards to run in parallel. The must-have feature for performance PCI Express graphics, SLI technology dramatically scales performance on today's hottest games.




NVIDIA PureVideo HD Technology
Blu-ray and HD DVD movies are bringing a new level of movie-viewing experience; with high-definition image quality far surpassing standard-definition DVDs. NVIDIA PureVideo HD2 technology provides unsurpassed Blu-ray and HD DVD movie picture quality.