Cooler Master MasterBox Q500L ATX Case overview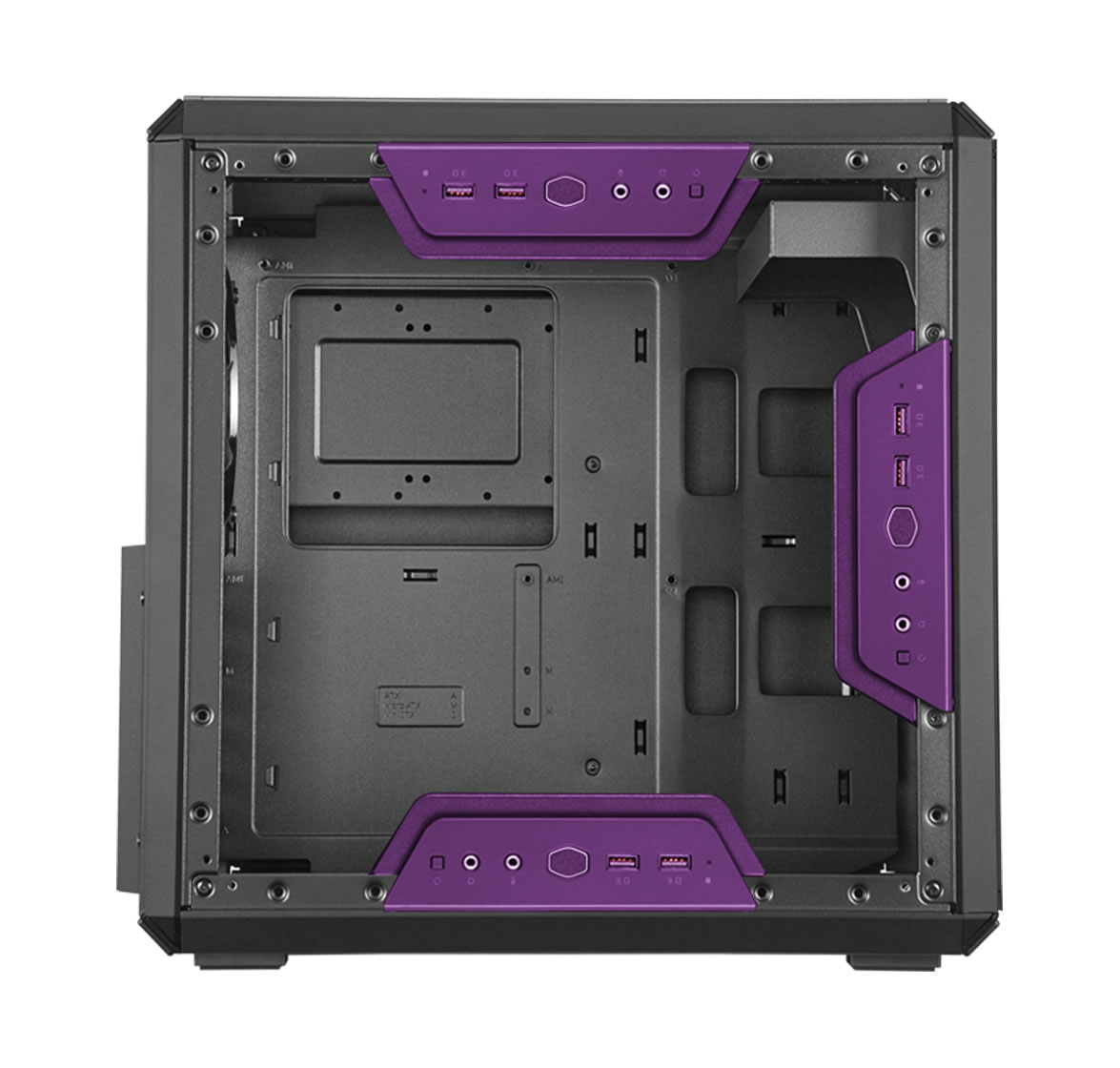 ORIENTATION & A MOVABLE I/O PANEL
The modular MasterBox Q500L can orient vertically and horizontally with rubberized thumbscrews that also act as feet. Depending on hardware configuration, the movable I/O panel can be relocated to multiple positions to retain its accessibility.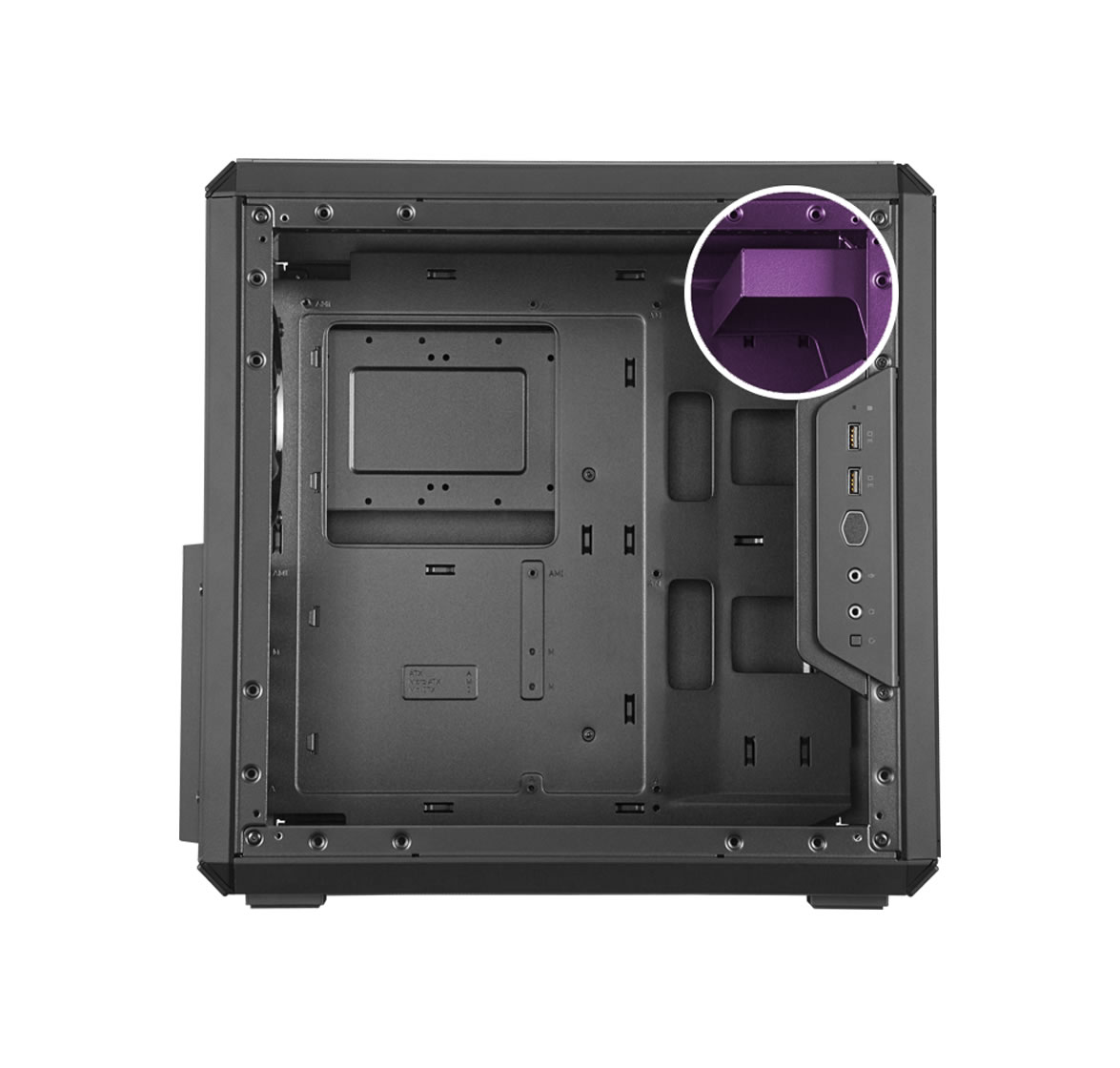 VERSATILE PSU BRACKET
The PSU bracket enables the PSU to adapt to different clearance requirements and motherboard form factors. The PSU bracket can shift up or down for top radiator/graphics card clearance and can also be relocated for ITX systems.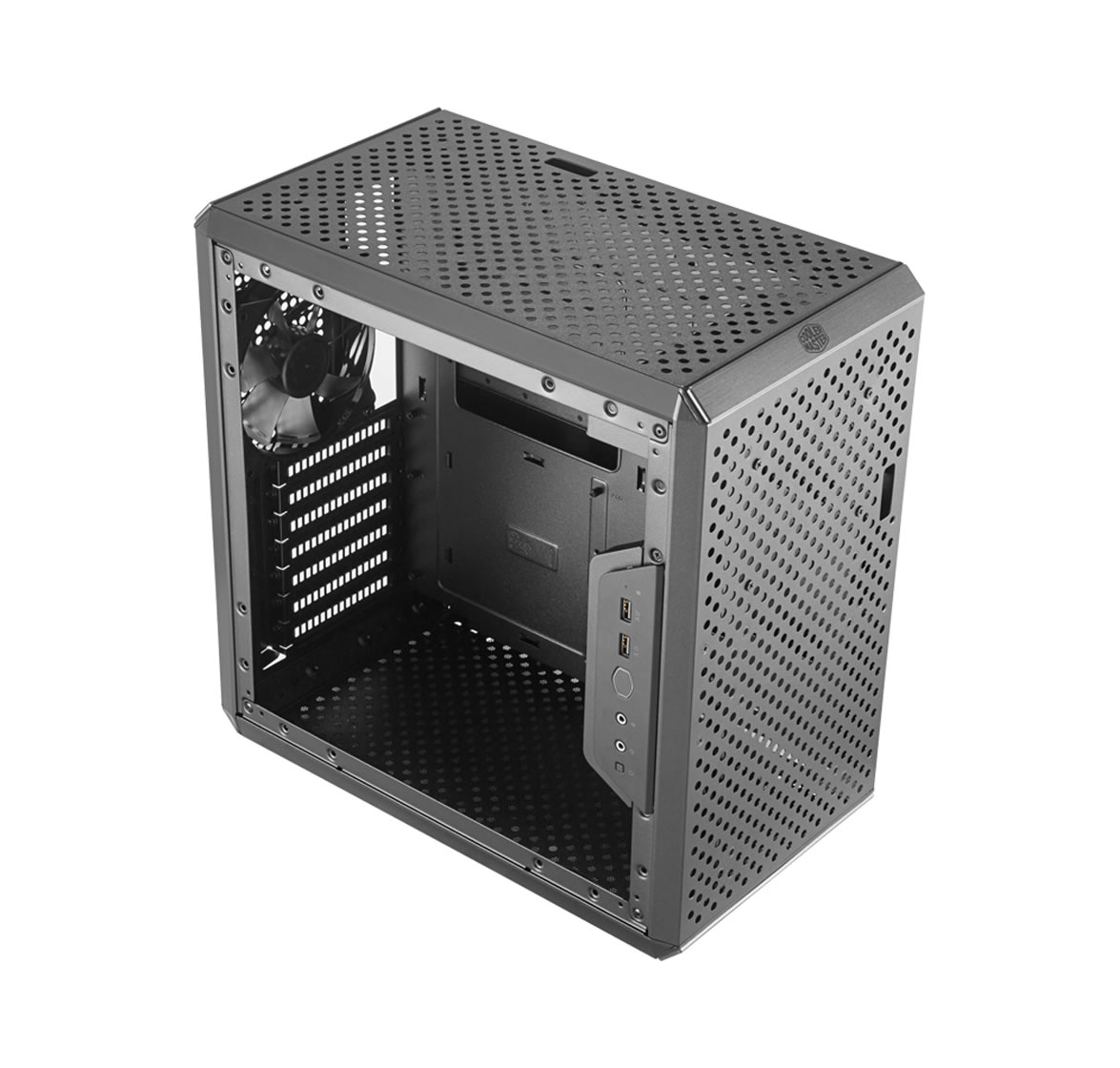 FULLY PERFORATED CHASSIS
The top, front, rear, and bottom panels are fully perforated to support various fan configurations.
MAGNETIC DUST FILTERS
The magnetic dust filters feature a unique design. Magnets allow for quick removal and installation for easy cleaning of the dust filters with rubber stompers to keep the filters from sliding.
COOLING SUPPORT
The bottom supports up to two 120mm fans.
The rear supports a 120mm fan or 120mm radiator.
The top supports up to two 120mm/140mm fans or a 120/240mm radiator.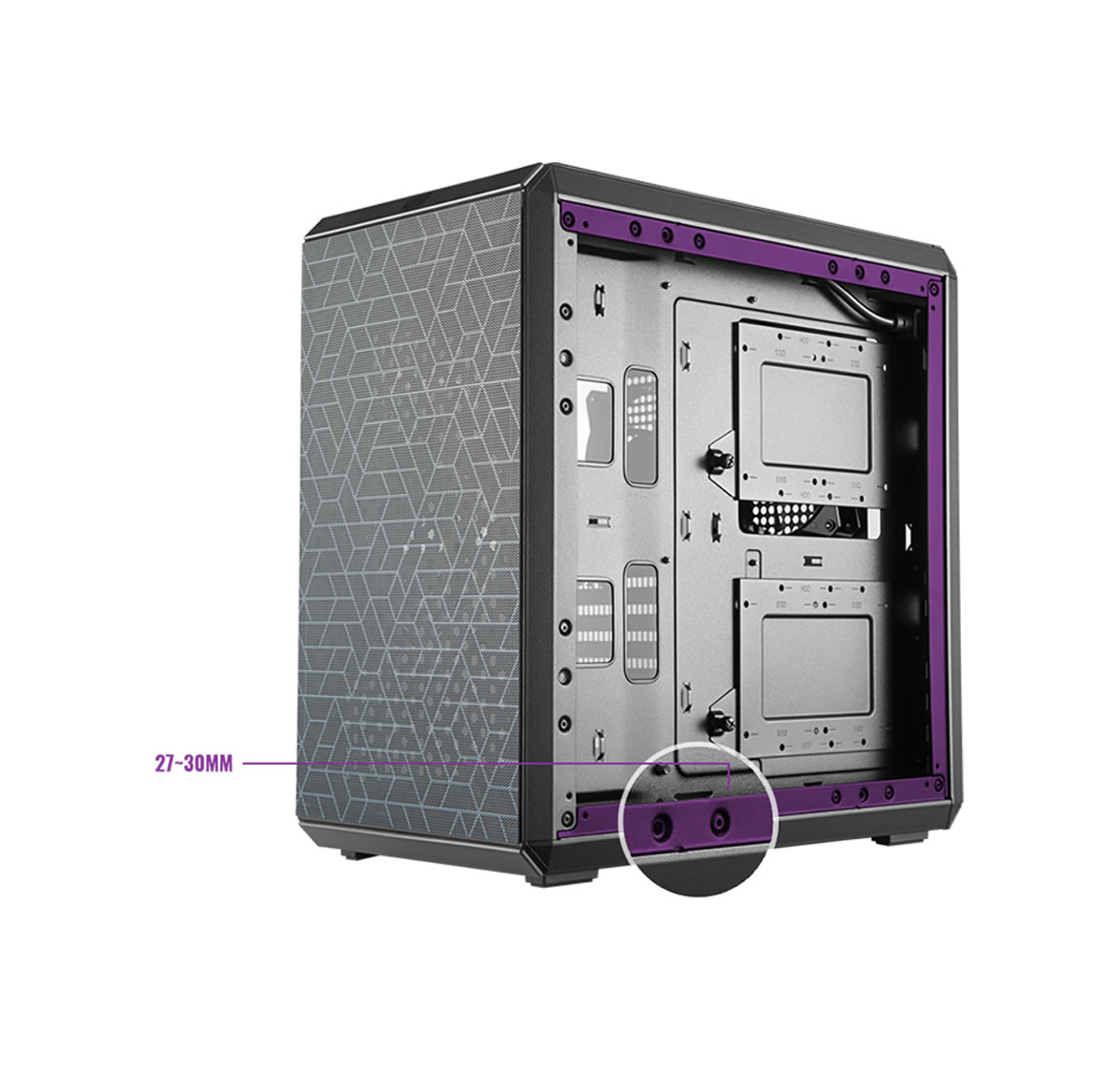 CLEAN ROUTING SPACE
Behind the motherboard tray, 27~30mm width of space is offered for cable management with the entire perimeter dedicated as a channel for cables.