Cooler Master MasterCase MC600P Computer Case overview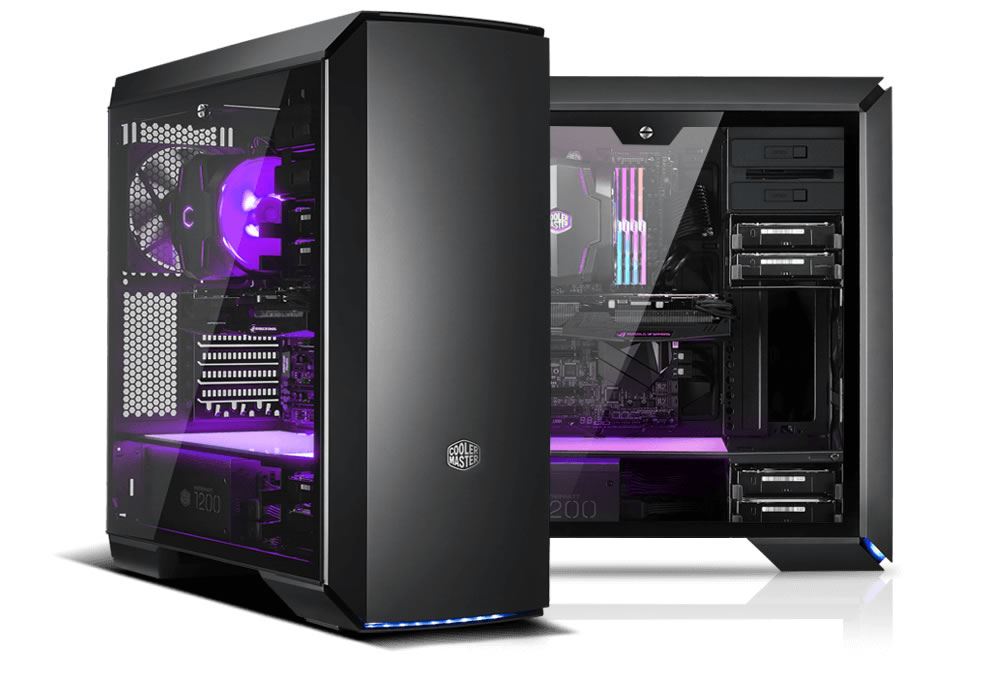 REMASTERED. GET MORE, PAY LESS! UPGRADED MASTERCASE MC600P
MC-SERIES WITH FREEFORM™ MODULAR SYSTEM
We want you to have absolute control over how your case looks and functions. The FreeForm™ Modular System of the MC-Series lets you adjust the exterior structure and aesthetic via a range of replacement panels and doors. Each choice changes the look and feel of the case, but also the flexibility of the interior layout.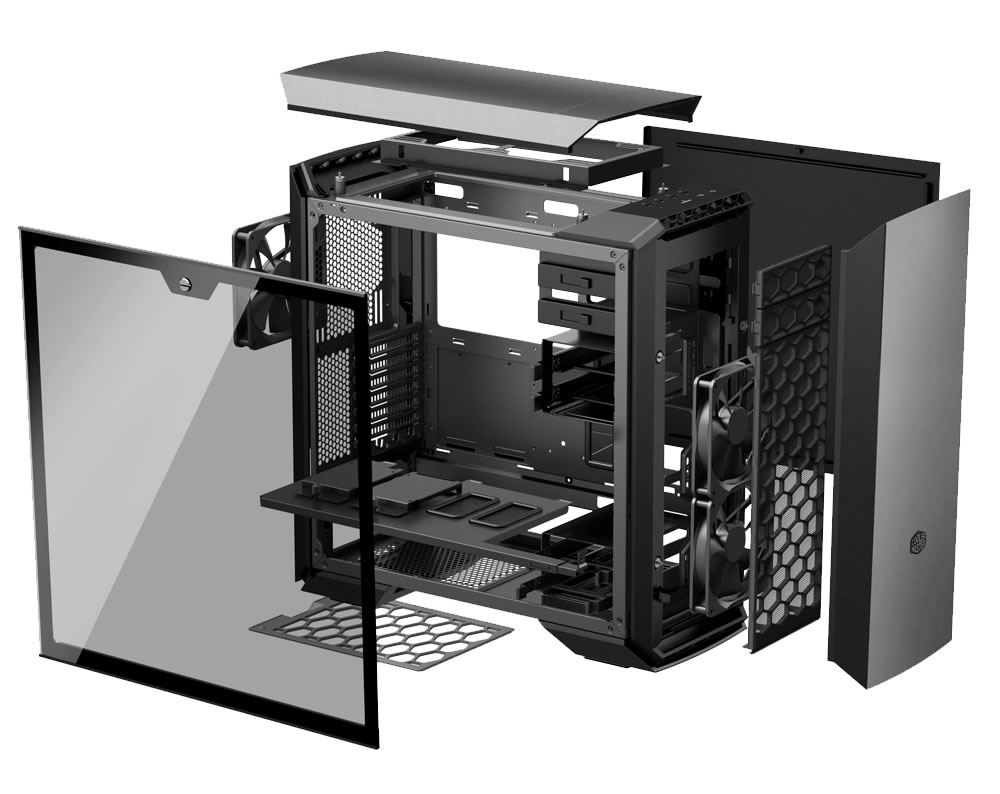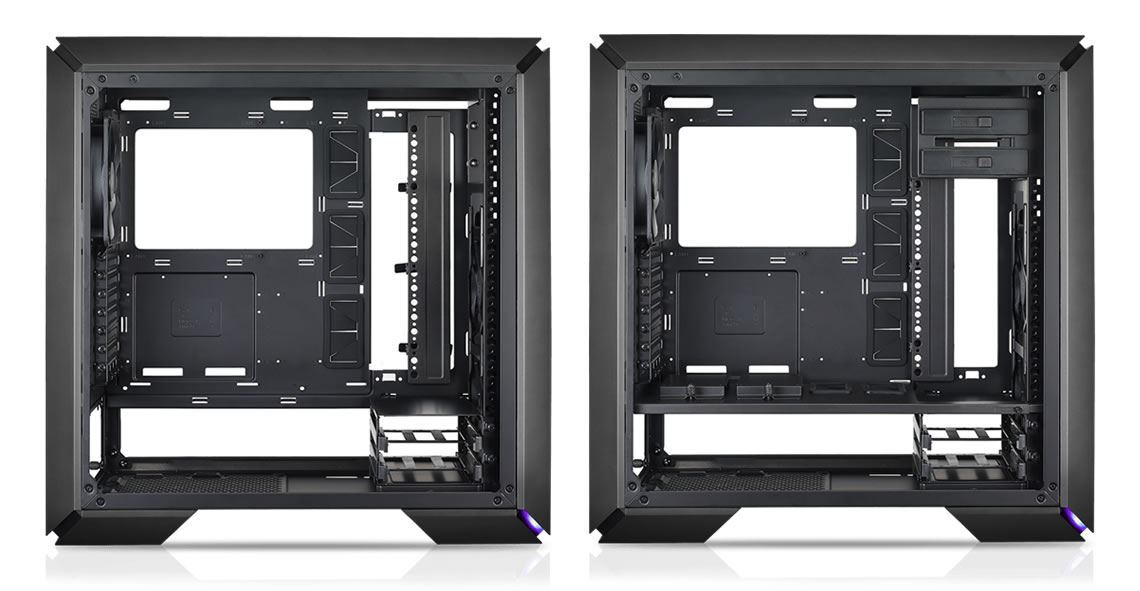 FRAME WITH REMOVABLE PARTITION PLATE
The option to relocate the M.port and remove the partition plate gives you the freedom to adjust the inside of the case. With the partition plate installed, you isolate the power supply and cables for a clean build.
ADVANCED I/O PANEL
Rich connectivity on an easy accessible I/O panel.

1. 2 x USB 3.0
2. 2 x USB 2.0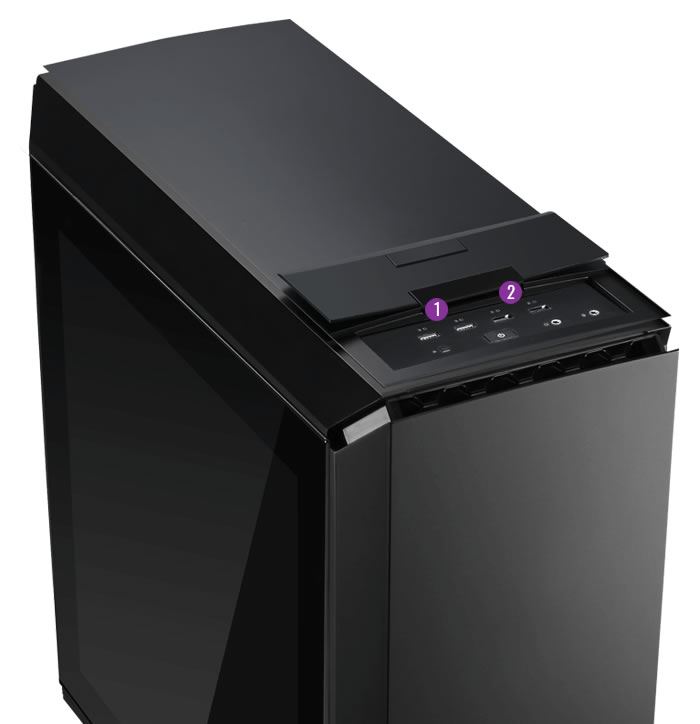 CLEAR VIEW INSIDE
An edge-to-edge light grey tinted tempered glass side panel gives a wide view inside your PC to showcase your masterpiece.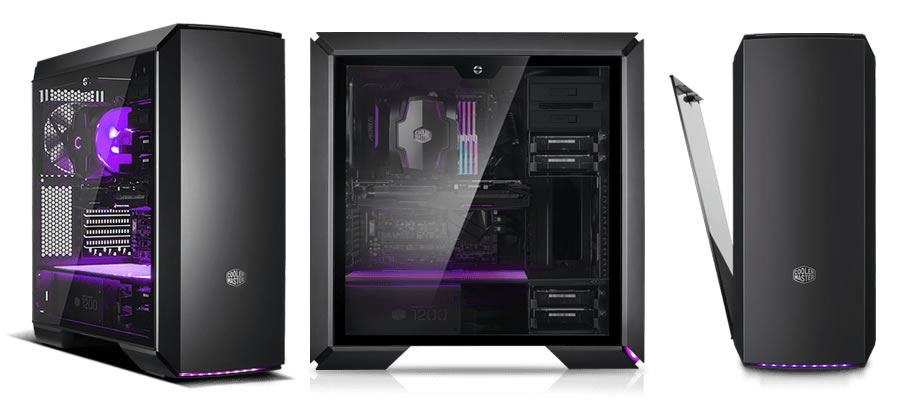 DISCREET AIR VENTS
Thin vents on four corners of the case provide ventilation. Pop the top and front panels up slightly for even more cooling options. With a convenient magnetic system, feel free to increase the airflow or simply remove your panels for easy access to your fans.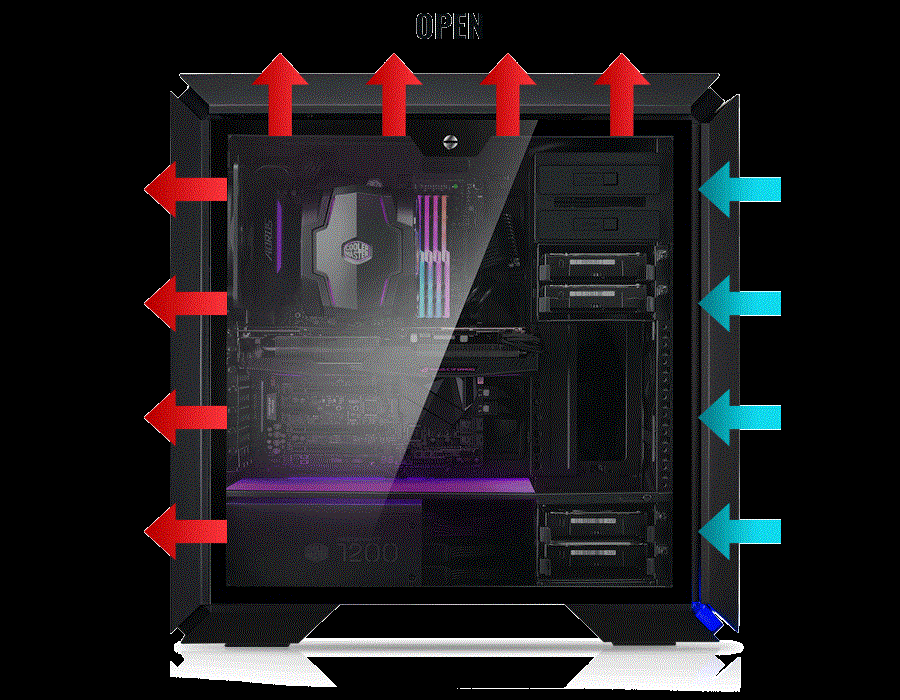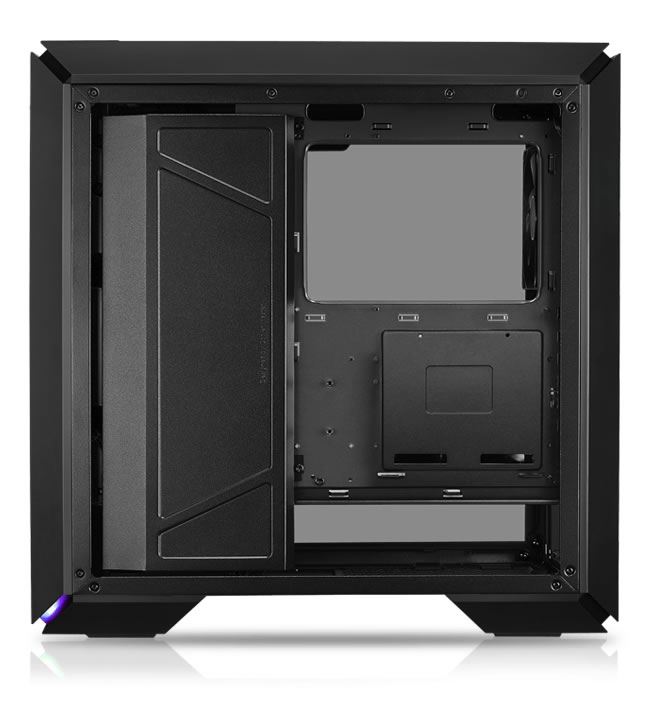 CABLE MANAGEMENT COVER
Cooler Master was the first to make a CPU cut out hole and we are the first to cover it again. A PSU shroud and additional cable covers take cable management to the next level. Assemble clean builds like a pro!
REMOVABLE REAR PANEL
Hide your cables. Get a cleaner look by hiding your messy cables into the removable rear panel.