Cooler Master MasterCase Pro 3 Mini Tower Case overview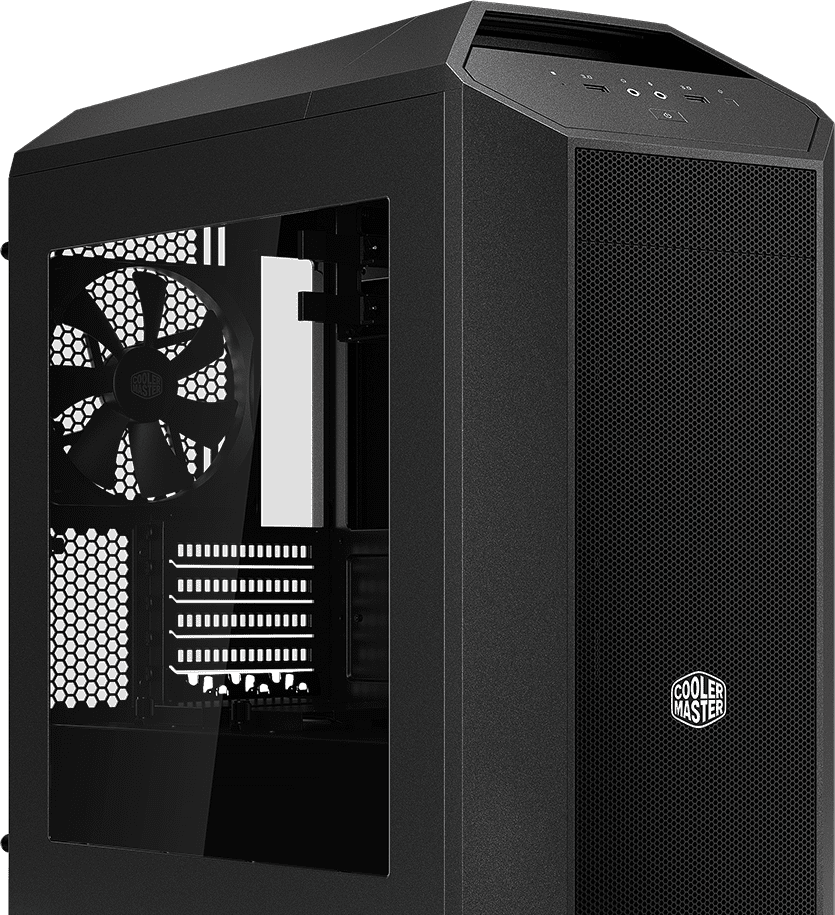 Make of It What You Will
MASTERCASE PRO 3
A Smaller Case With Lots of Space
COMPACT MASTERCASE WITH EXTERNAL AND INTERNAL MODULARITY
This new compact addition to the MasterCase line is built with the same FreeForm™ Modular System that defines the series. Customize and adjust your case via swappable aesthetics, adjustable layouts and intuitive thermal performance. Improved layout flexibility handles larger components and cooling systems within a discreet form factor.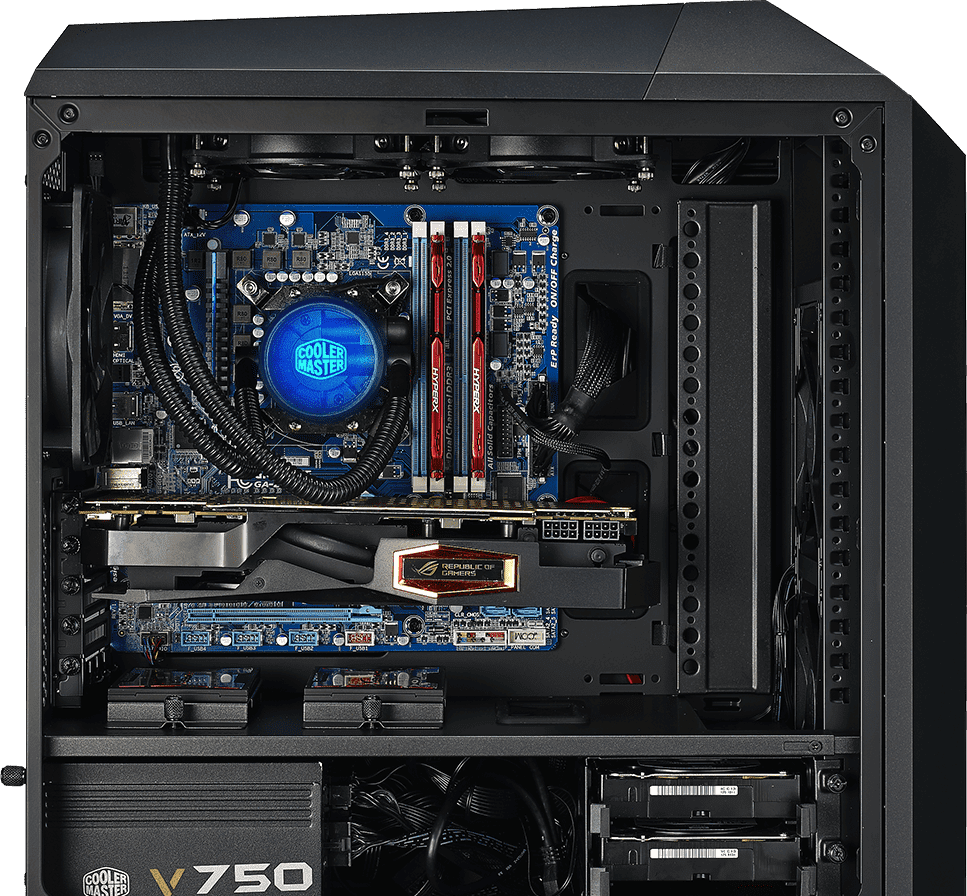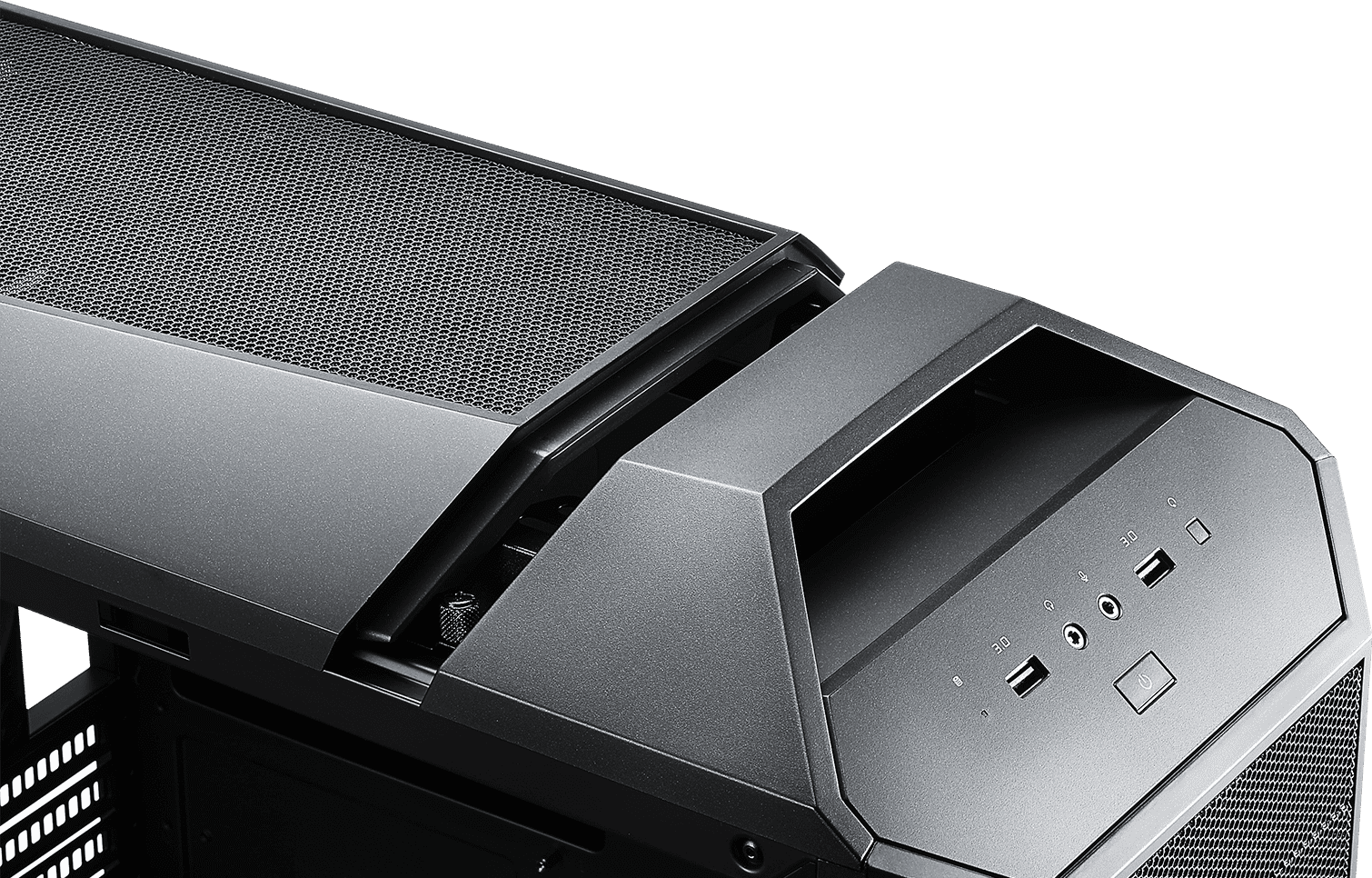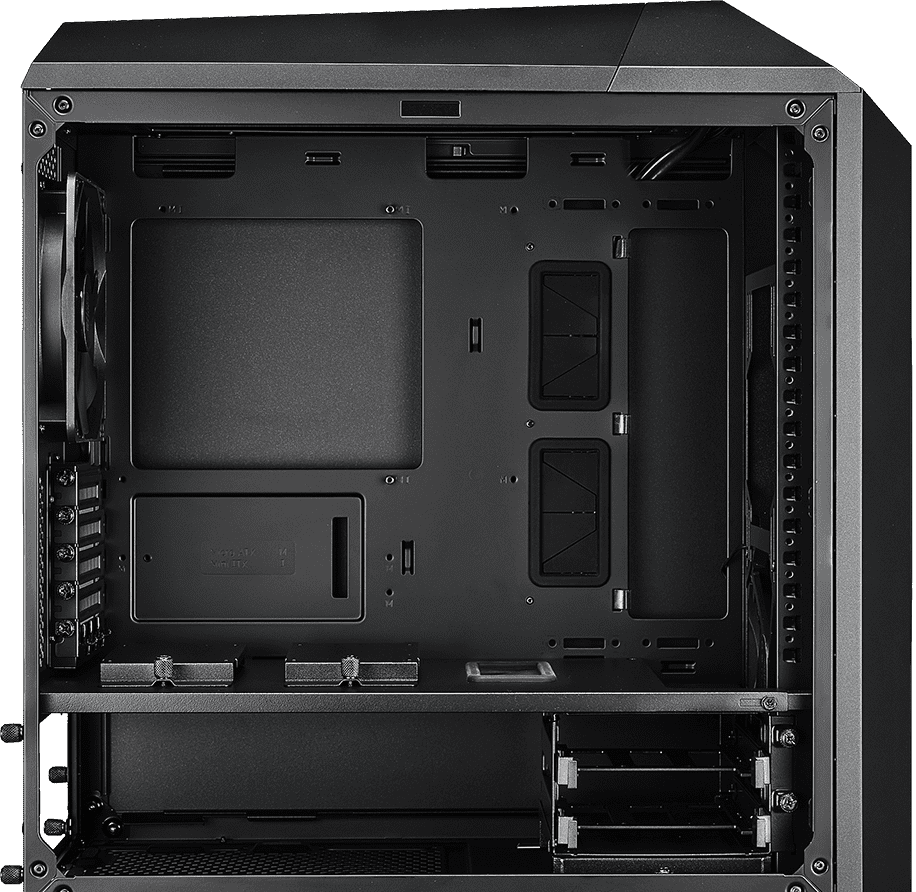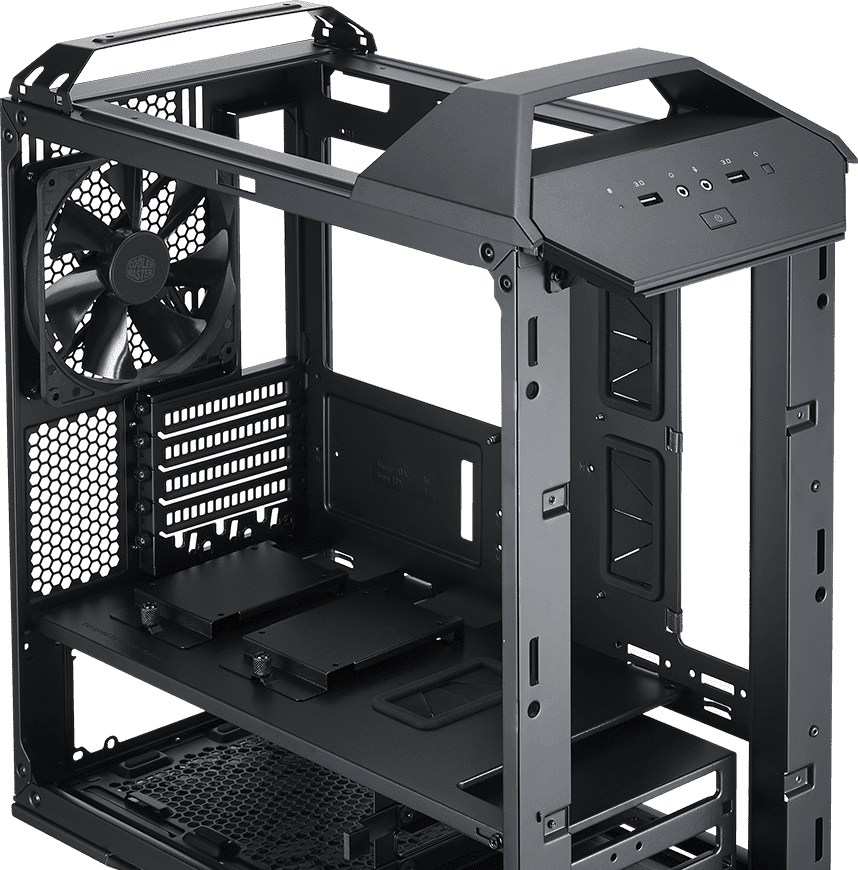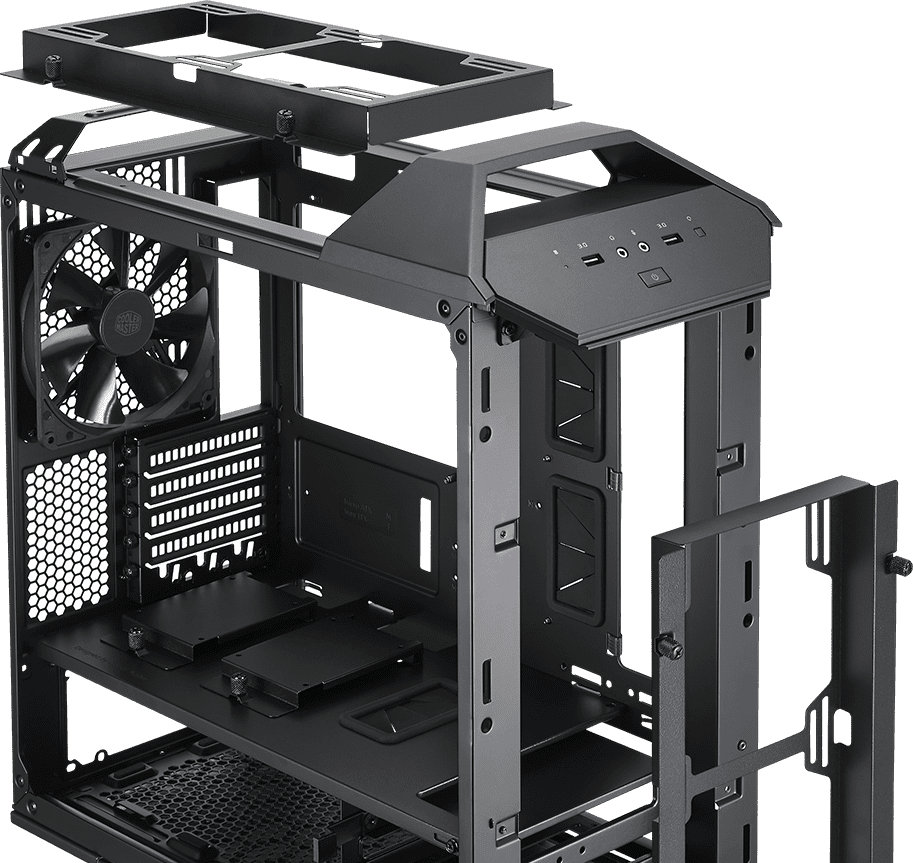 Features
FOR MICRO-ATX MOTHERBOARDS
A case meant for a smaller build that still packs a punch. Build the high performance PC you want in a tighter frame. Its streamlined design with steel and mesh makes this product incomparably stylish. It supports up to five fans, eight HDDs and two graphics cards.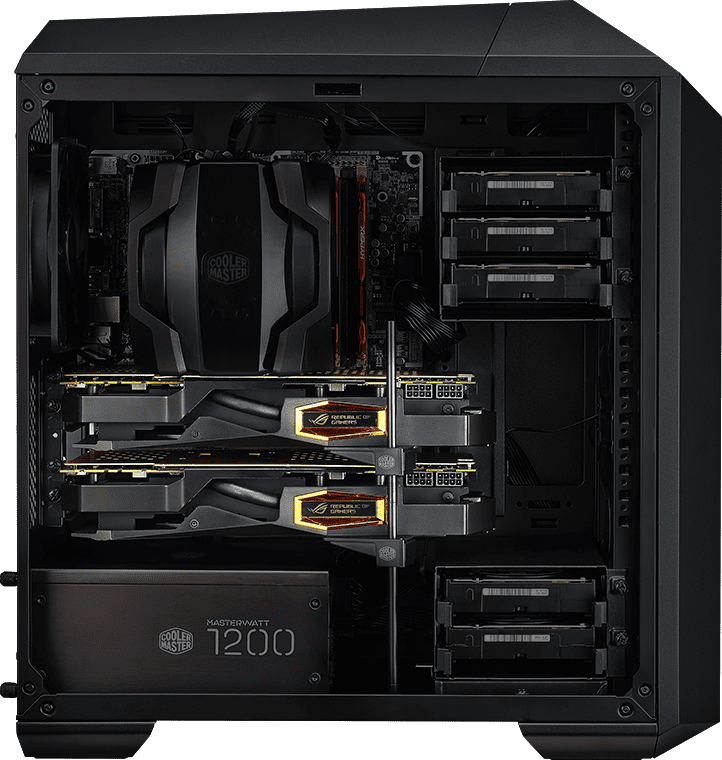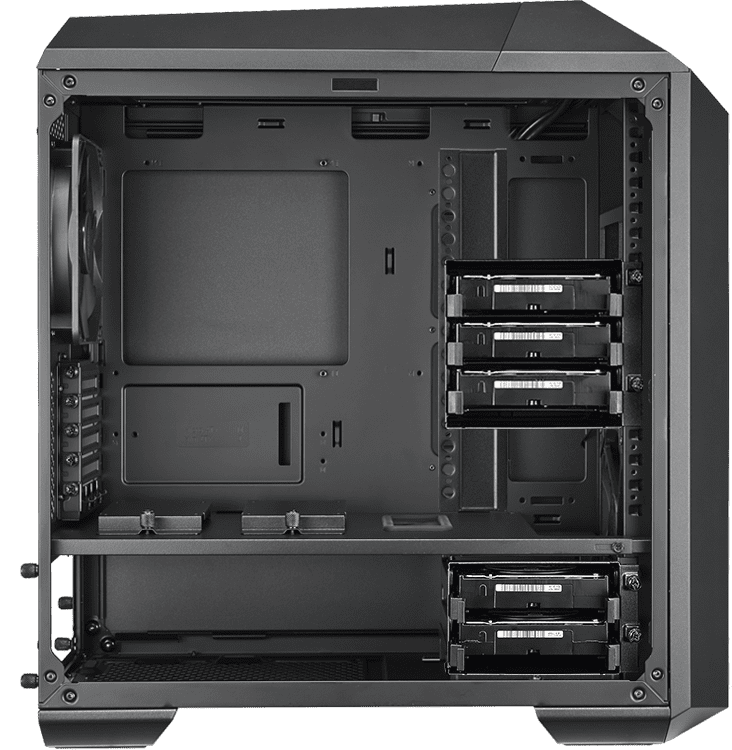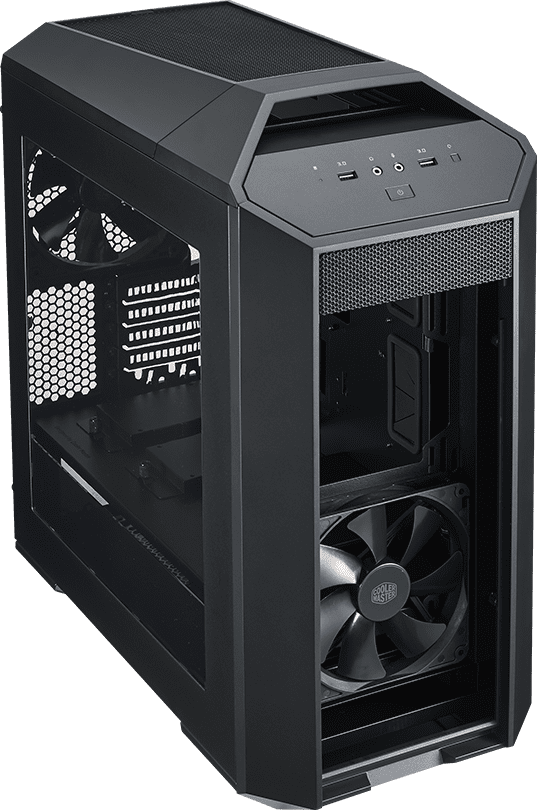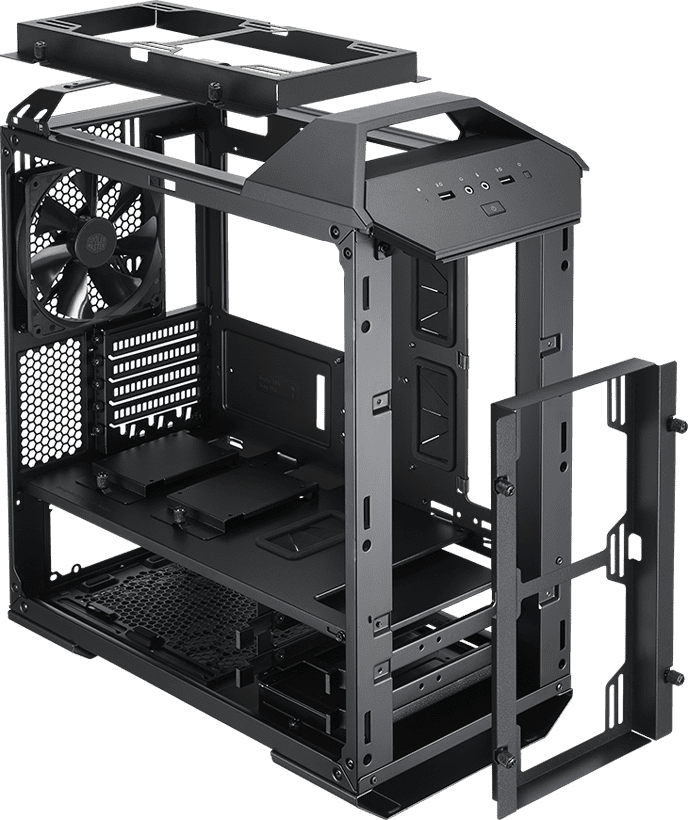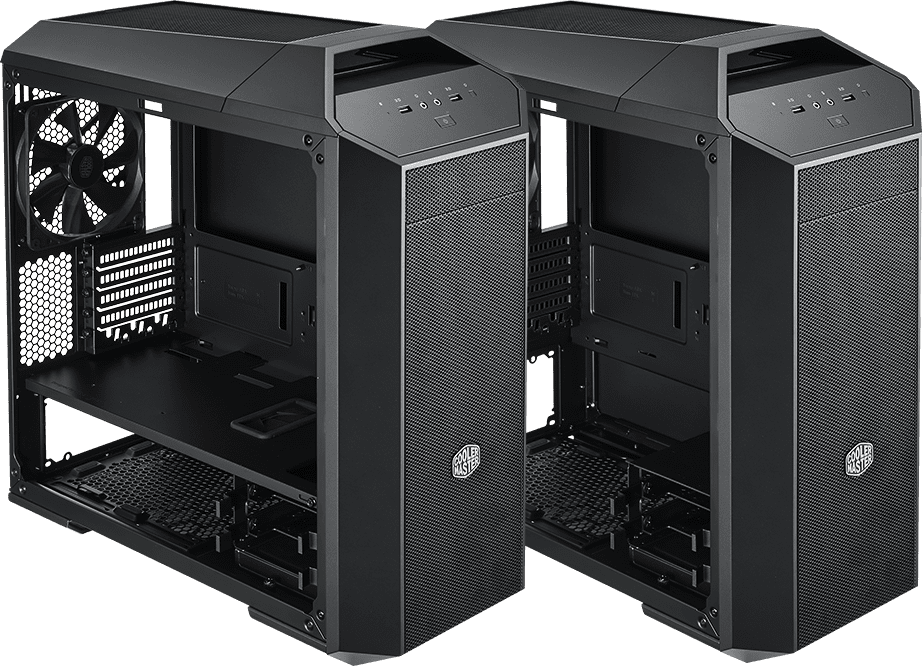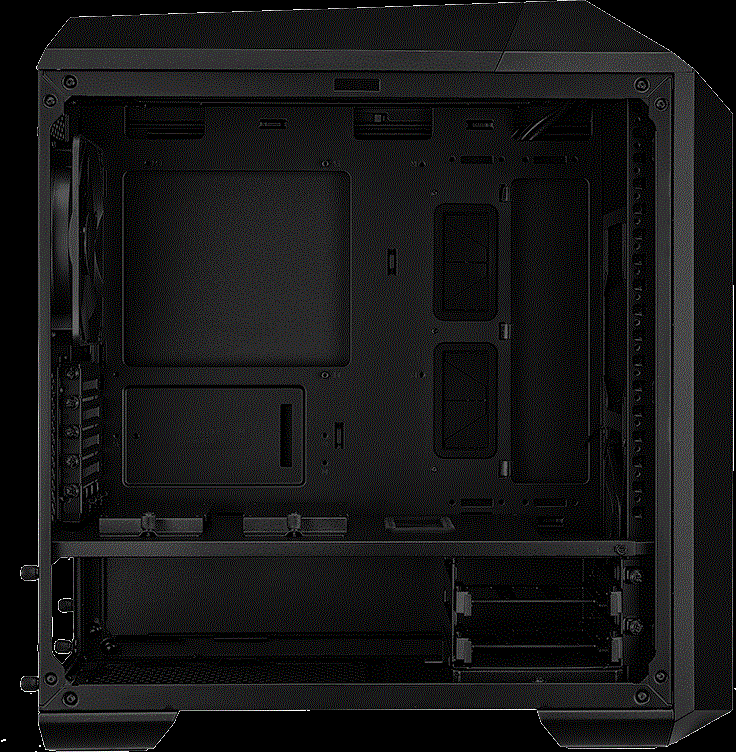 Compact & Portable
Save space and easily transport your build with the MasterCase Pro 3. The reduced size and added top handles mean you don't have to give your PC the awkward bear hug. Conveniently take your case to LAN parties, special events, and trade shows while still fitting the latest full-sized components.
Special Features
REMOVABLE PARTITION PANEL
Remove the Partition Panel to add space for an additional graphics card.
SLIDING CLIP & CLICK PANEL
Adjust the Sliding Clip & Click Panel for your needs: HDD cages, DIY cooling system, or remove it.
FRONT COOLING BRACKET
Remove the Front Cooling Bracket for convenient fan or radiator installation outside of the case.
Build a PC that Fits Your Needs.
MODULAR DESIGN MEANS FLEXIBILITY
With the MasterCase 3 Pro you have the freedom to build the Micro-ATX PC you want to at a manageable size. There is ample space for up to two full-sized graphics cards, six fans or liquid cooling radiators, and eight HDDs.