Coolermaster Mastercase Maker 5T - Black with red accents overview
Make of It
What You Will
MASTERCASE MAKER 5t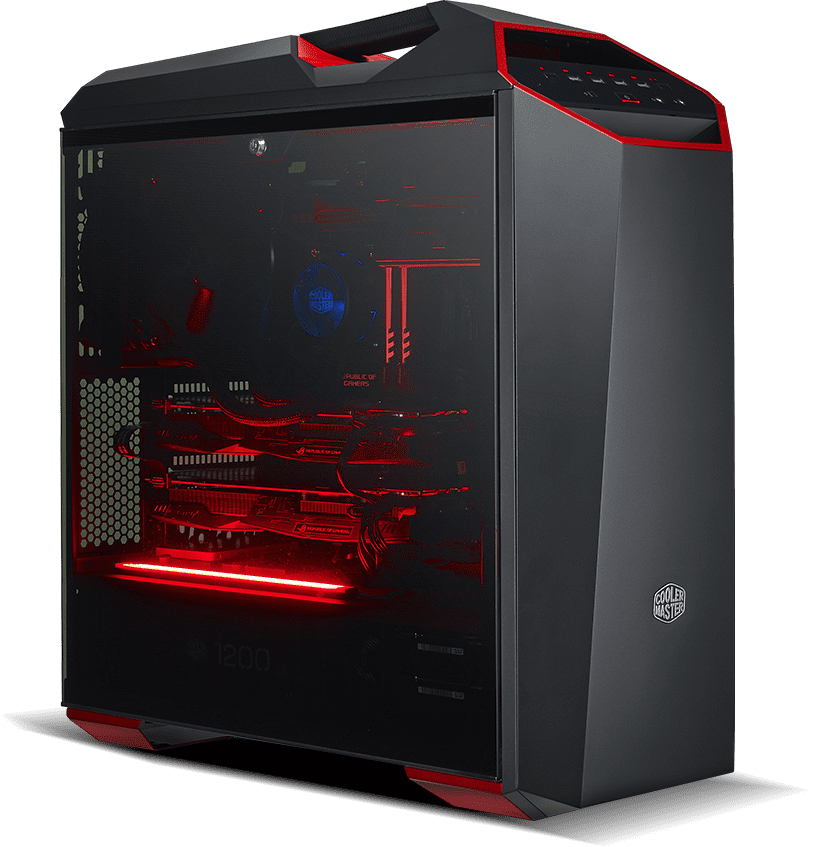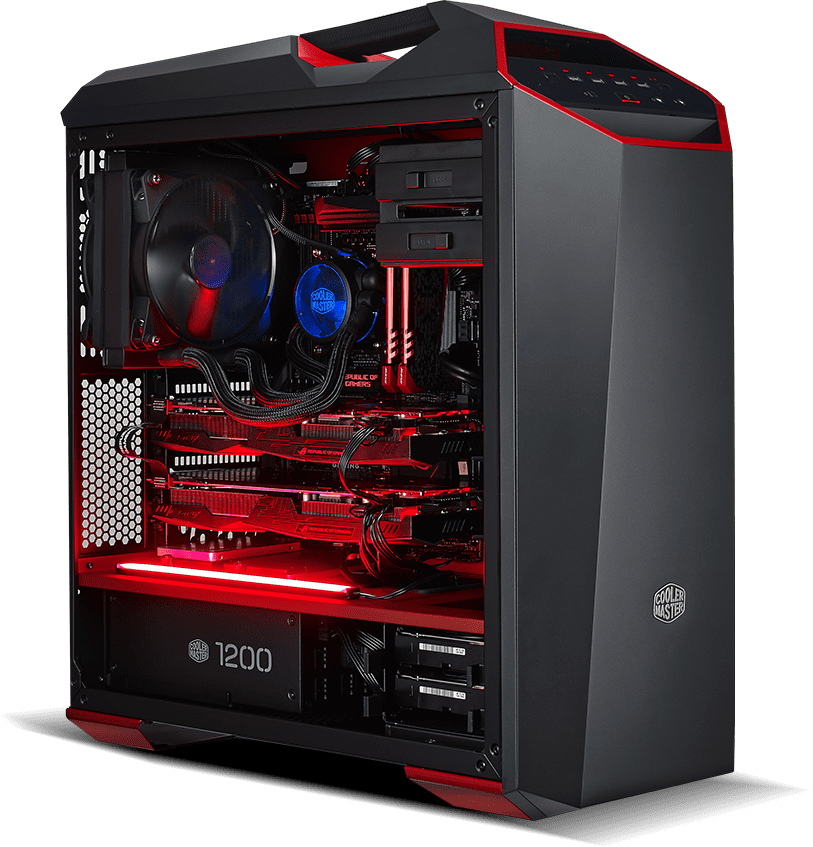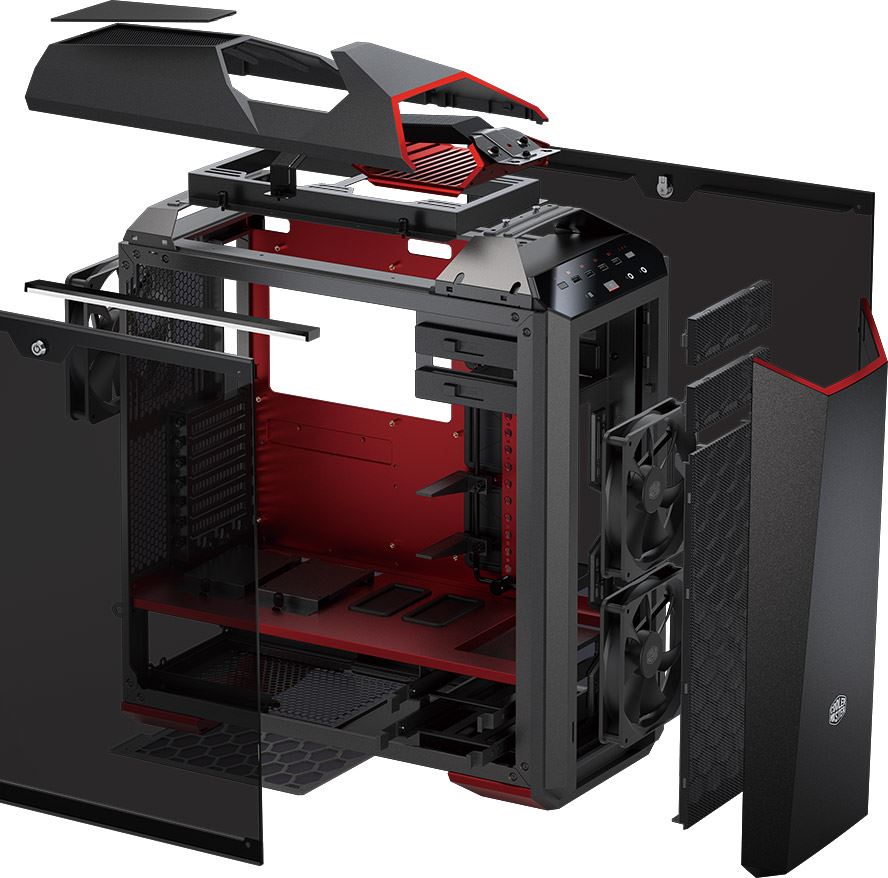 Show Off for Your Showdowns
MODULAR MEETS TURBO
In a new aggressive outlook, you still get all of the goodies of our MasterCase Maker line with the FreeForm™ Modular System. Don't get in the driver's seat – just stand and admire the metallic red finish, dual tempered glass panels, Trooper-inspired rubber handle, and red LED glow.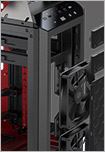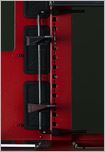 Load up the Engine
WITH ADJUSTABLE LAYOUT
Whether you're going for 4k, 144Hz displays with high frame rates, or you just want to build a stunning rig, there's plenty of ways to get there by customizing the internal layout. Quickly slide, clip, rearrange or remove parts to support up to 6 fans, 10 HDDs.

Gaming Goodies
FOR A VERSATILE SETUP
Check out the video to see more on what brings thise case to "t" grade

The MasterCase Experience
CUSTOMIZE. ADJUST. UPGRADE.
Just go ahead and deck it out. The MasterCase: it's up to you what you make of it.