Corsair Carbide 275R Black Tempered Glass Midi PC Gaming Case overview
Tempered Glass Side Panel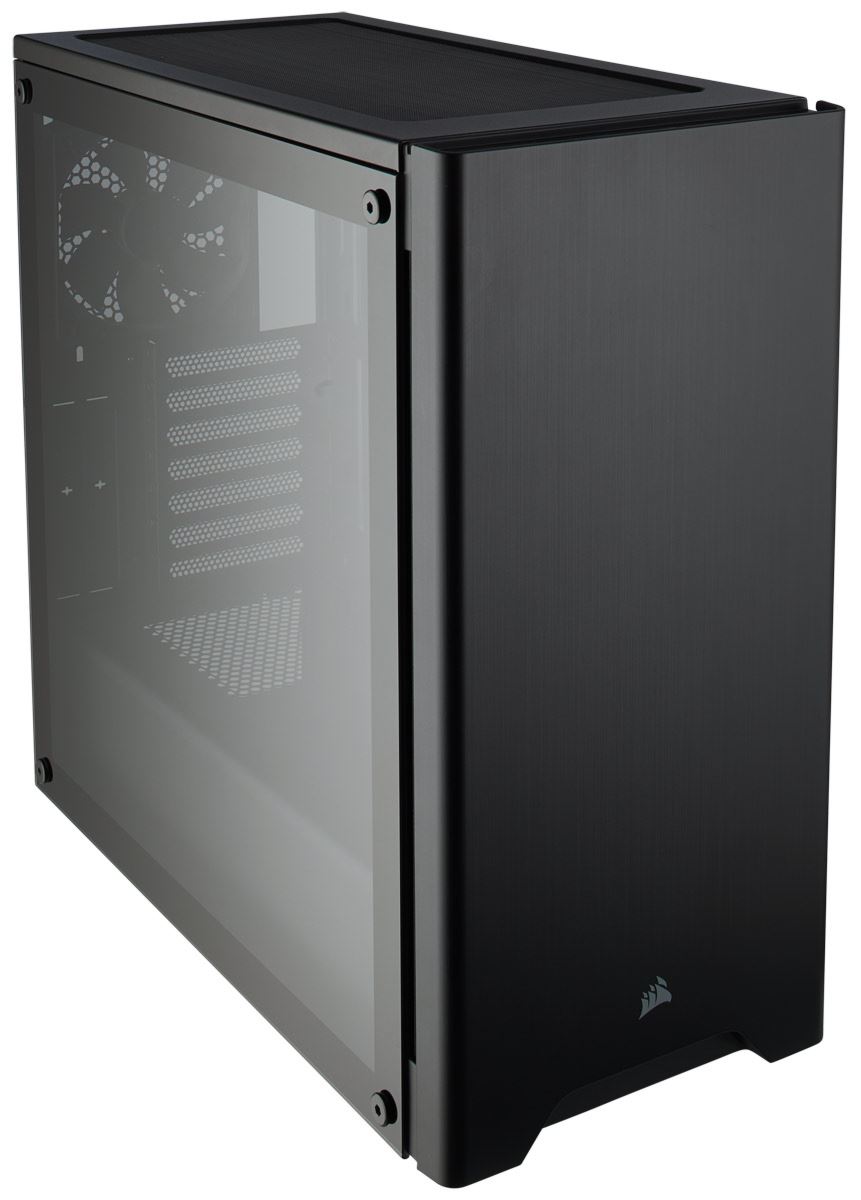 Carbide Series 275R Tempered Glass Mid-Tower Gaming Case — Black
STUNNING TEMPERED GLASS WINDOW
Tempered glass side panel shows off your system in style.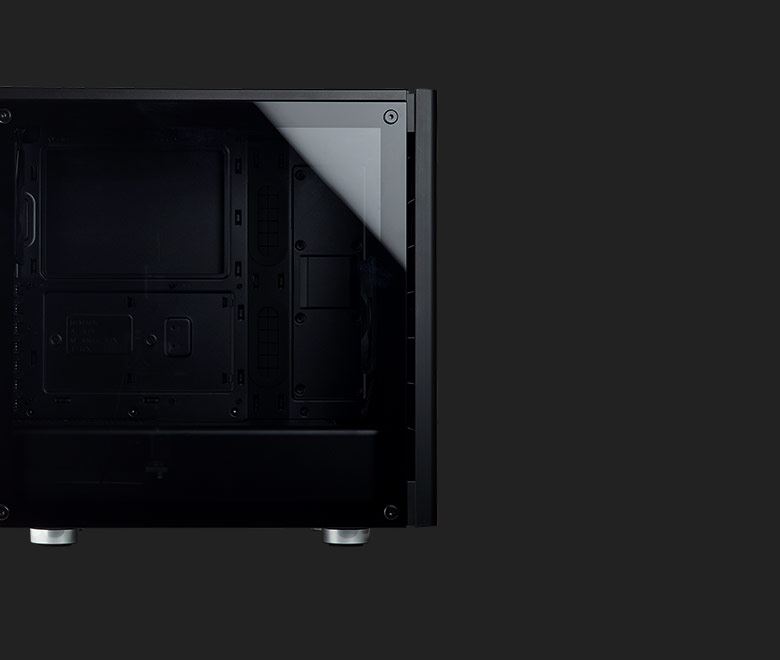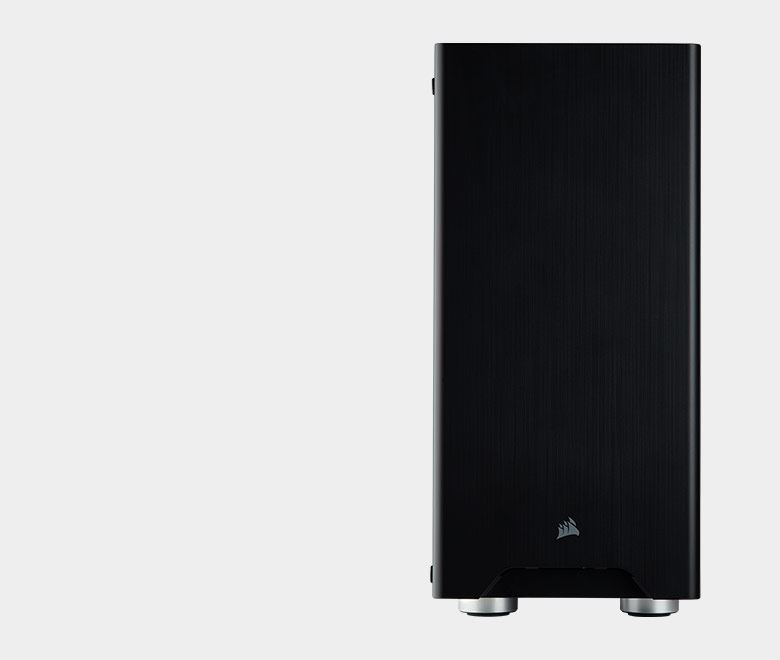 CLEAN AND MINIMALIST DESIGN
FClean lines, curved edges with soft accent lighting.
BUILDER-FRIENDLY INTERNAL LAYOUT WITH VERSATILE COOLING OPTIONS
Simple and intuitive internal layout enables easy and quick building. Room for up to six 120mm fans, or up to a 360mm radiator in front, 240mm radiator at top, and 120mm radiator in the rear.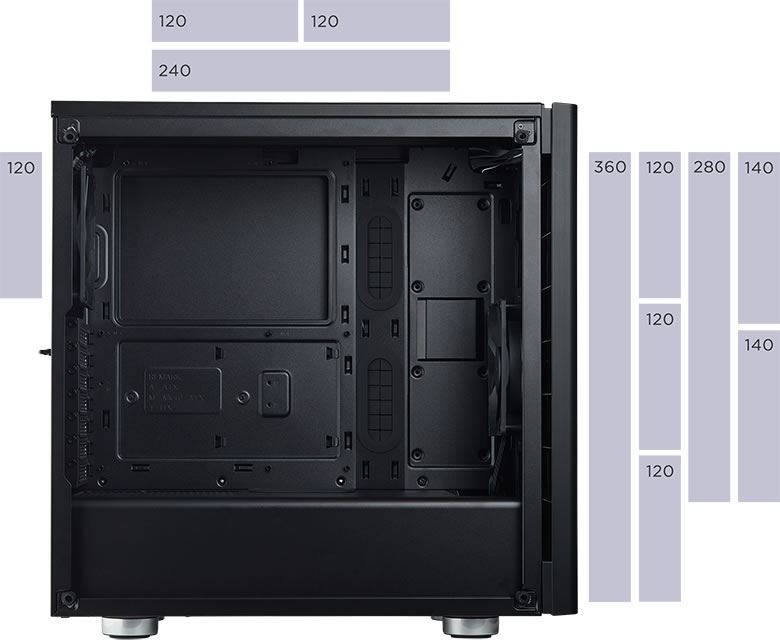 EXPANSIVE STORAGE SPACE
Rugged-construction steel drive trays provide ample room for additional SSDs and hard drives.
BUILT-IN CABLE ROUTING
Dedicated cable routing compartment enables effortlessly clean builds.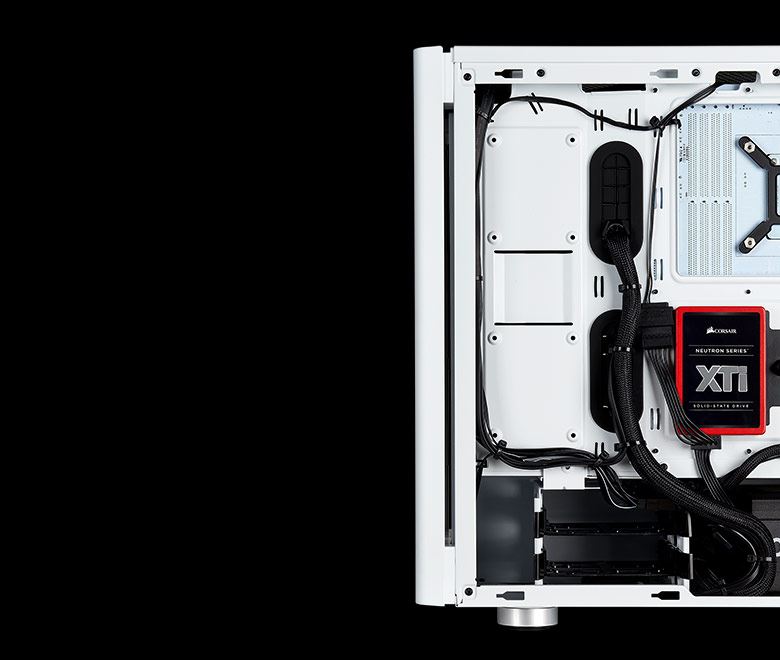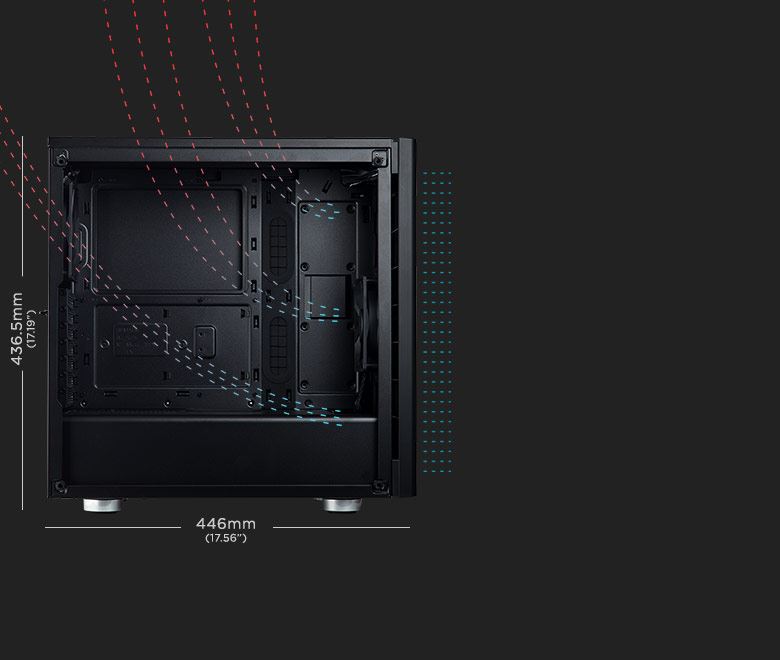 DIRECT AIRFLOW PATH™ COOLING
Two included CORSAIR SP120 fans ensure cool air is directed to the hottest components, without any interference from drive cages.