Corsair Crystal Series 280X Tempered Glass RGB Micro-ATX Case, White overview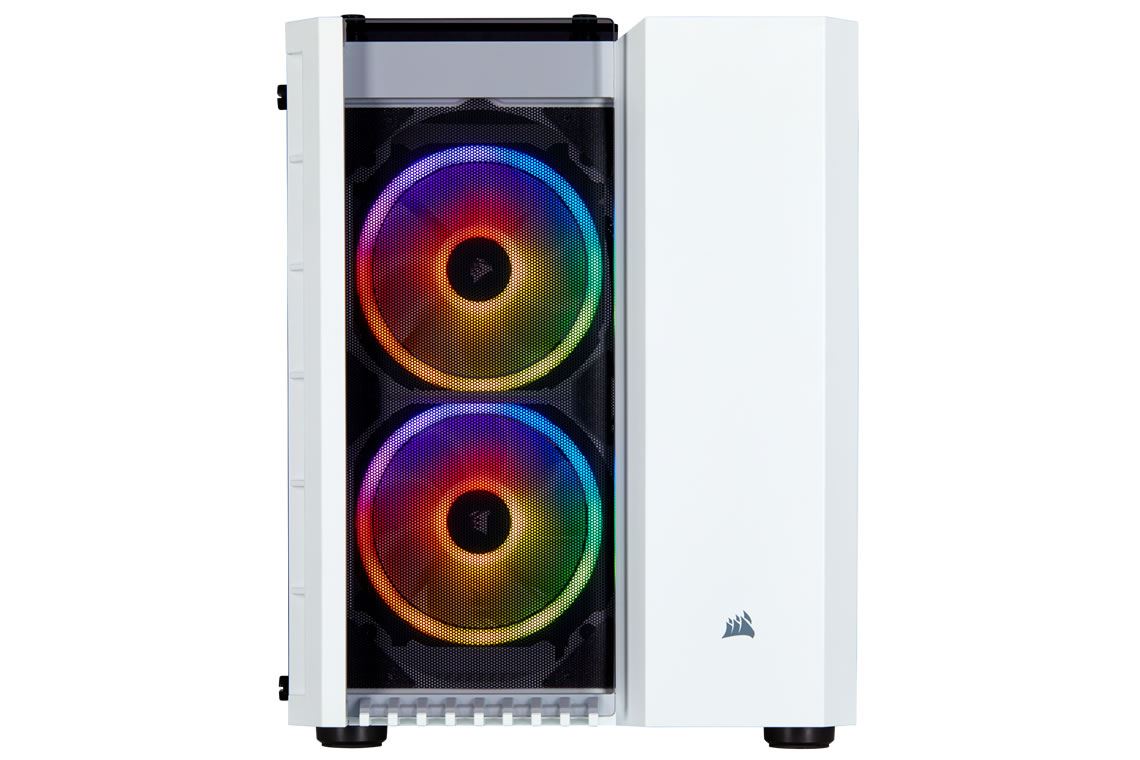 The CORSAIR Crystal Series 280X RGB is a high-performance Micro-ATX case with three beautiful tempered glass panels, two stunning LL120 RGB fans and an innovative dual-chamber internal layout for clean looks and cleaner builds. Outstanding cooling potential offers room for up to six cooling fans and multiple 240mm liquid cooling radiators, while the dual-chamber design lets you put your core hardware on display while tidying drives, cables and the PSU away in a dedicated compartment. With 32 RGB LEDs controlled by CORSAIR iCUE software, it's easy to match your setup, create amazing lighting effects or synchronize all your CORSAIR RGB lighting together. CORSAIR Crystal 280X RGB - Clearly Compact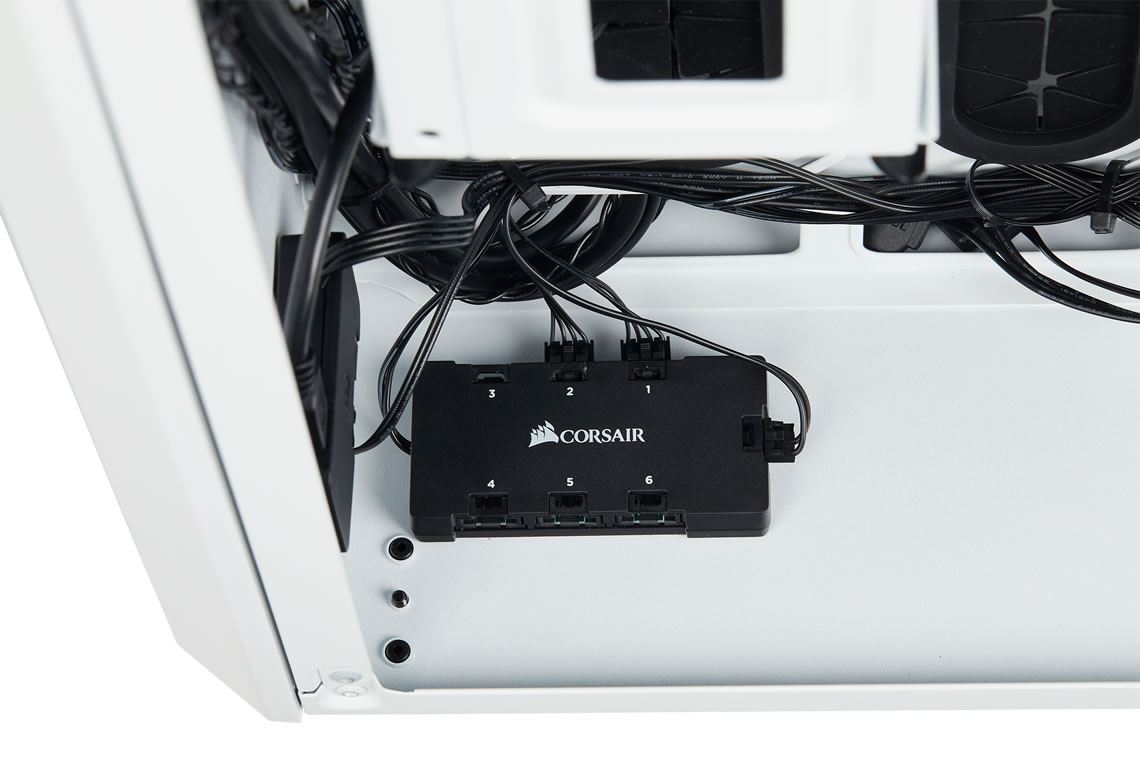 Stunning RGB Lighting with CORSAIR iCUE Software Control
Two included CORSAIR LL120 RGB fans boast 32 individually customizable LEDs, controlled by CORSAIR iCUE software to deliver a symphony of color.
Massive Cooling, Small Case
Room for up to six 120mm cooling fans, or a 240mm radiator in the top, 240mm radiator in the front, and 240mm radiator in the bottom.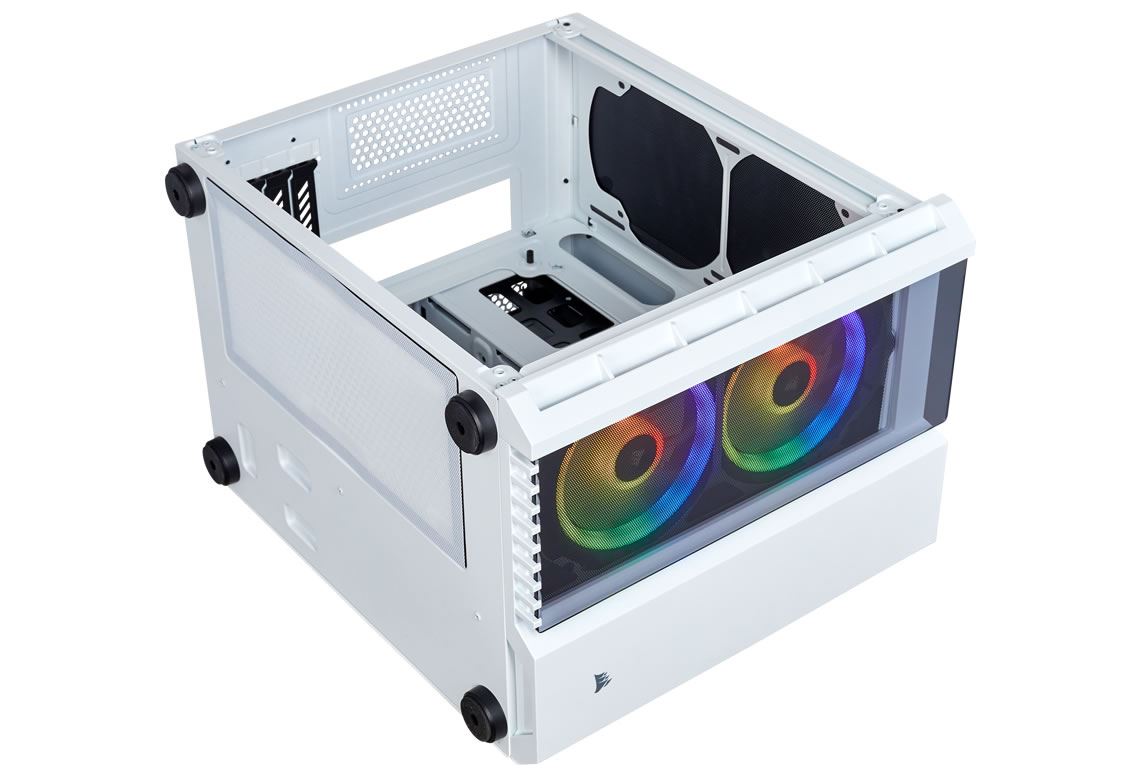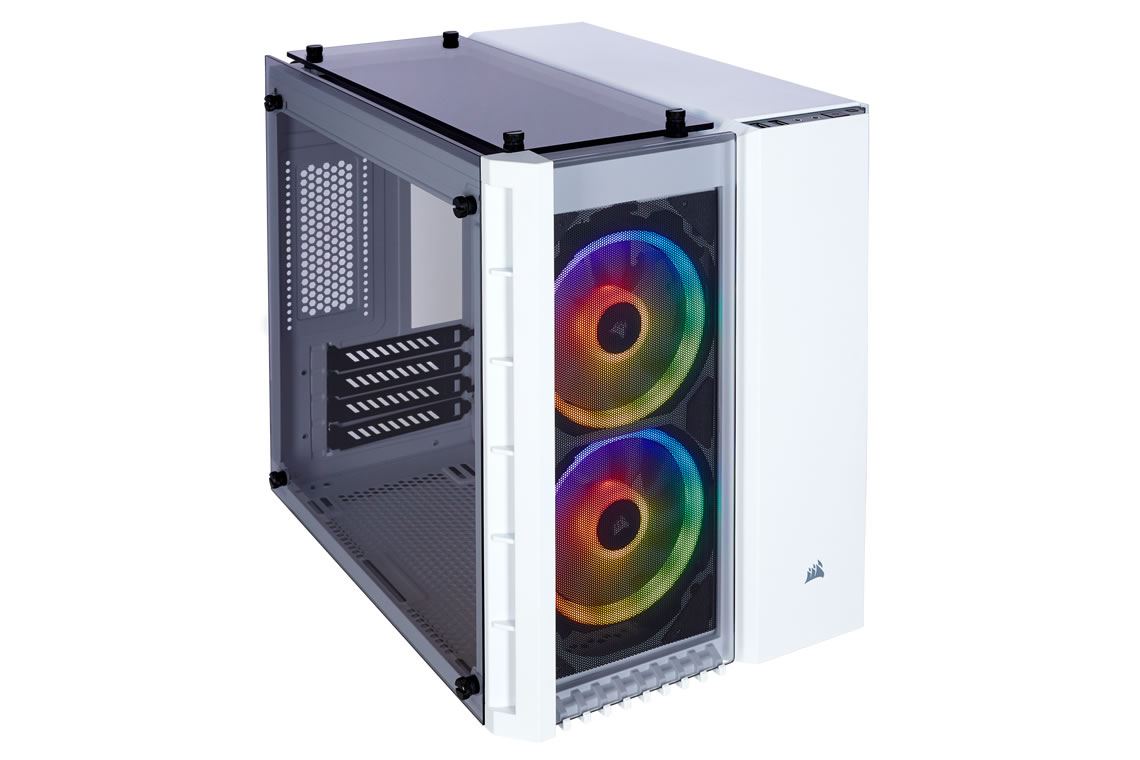 Three Panel Tempered Glass
Three stunning tempered glass panels put your system on display like no other Micro-ATX case.
Dual-Chamber Internal Layout
Highlight your PC's core components whilst tidying cables, drives and the PSU into a dedicated rear chamber.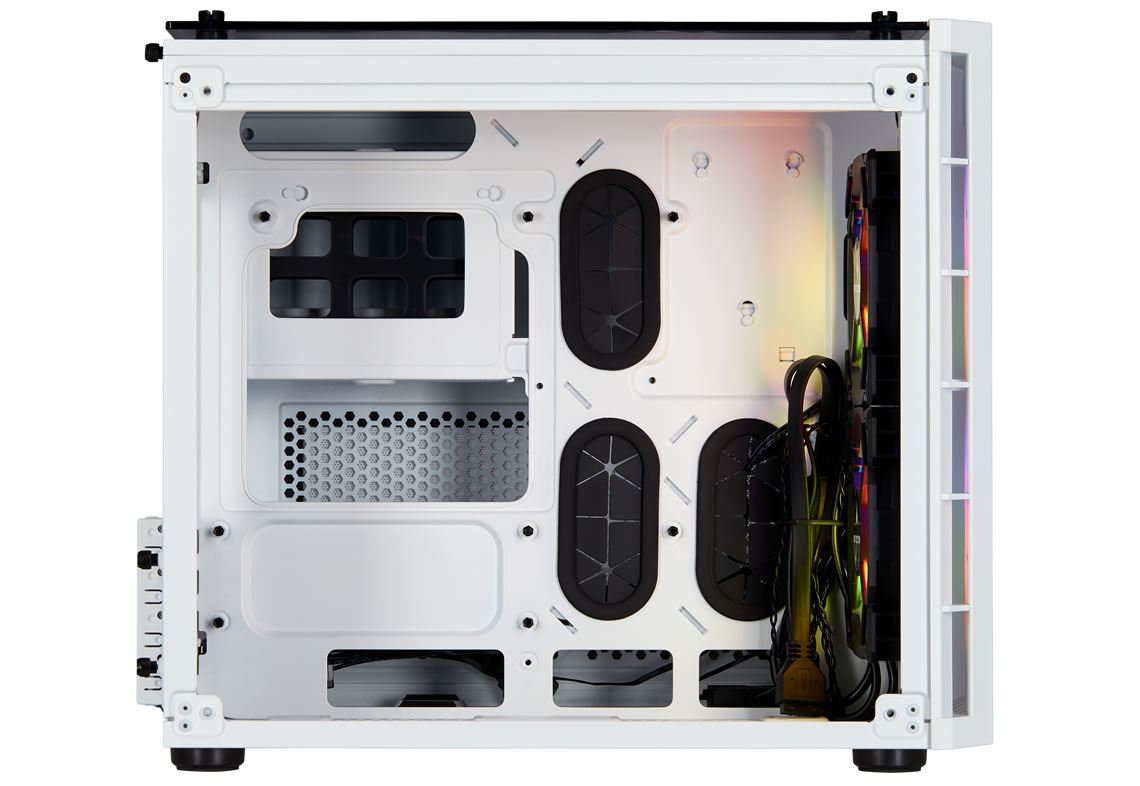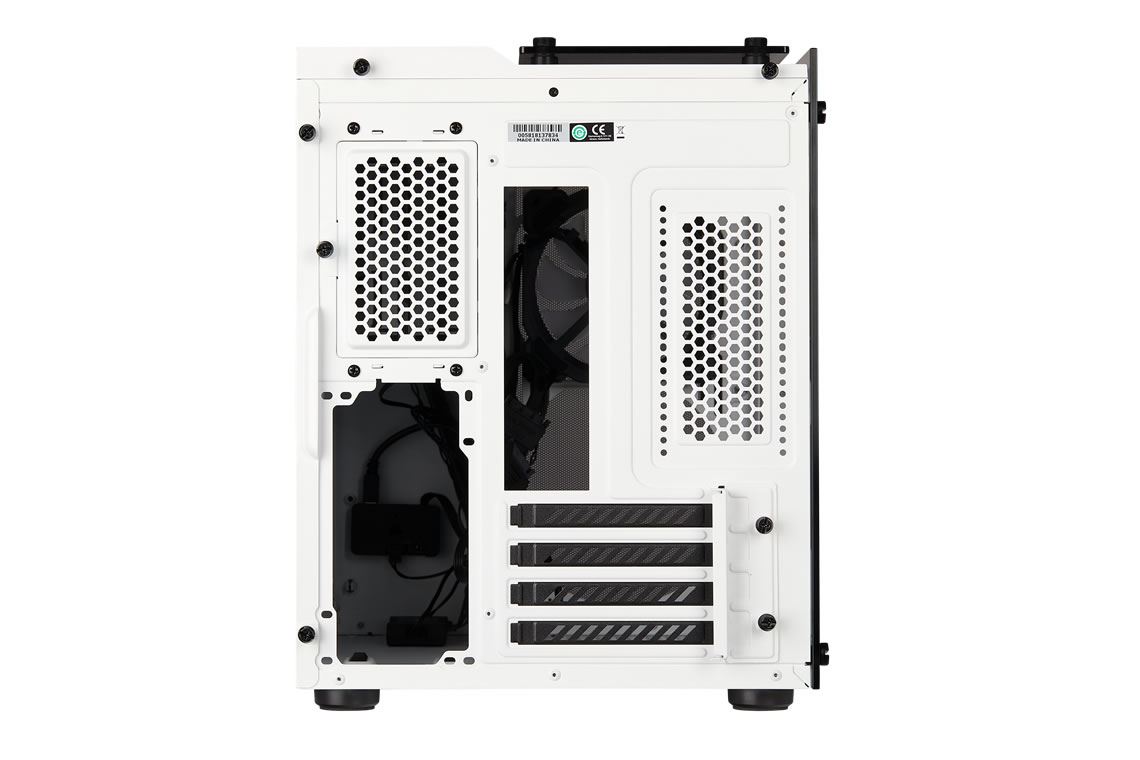 Direct Airflow Path™ Cooling
Two included CORSAIR 120mm fans and CORSAIR Direct Airflow Path™ design directs cool air to your PC's hottest components.
Flexible Storage Space
Dedicated storage compartment for up to two 3.5" drives and three 2.5" drives keeps your system clean without sacrificing storage capacity.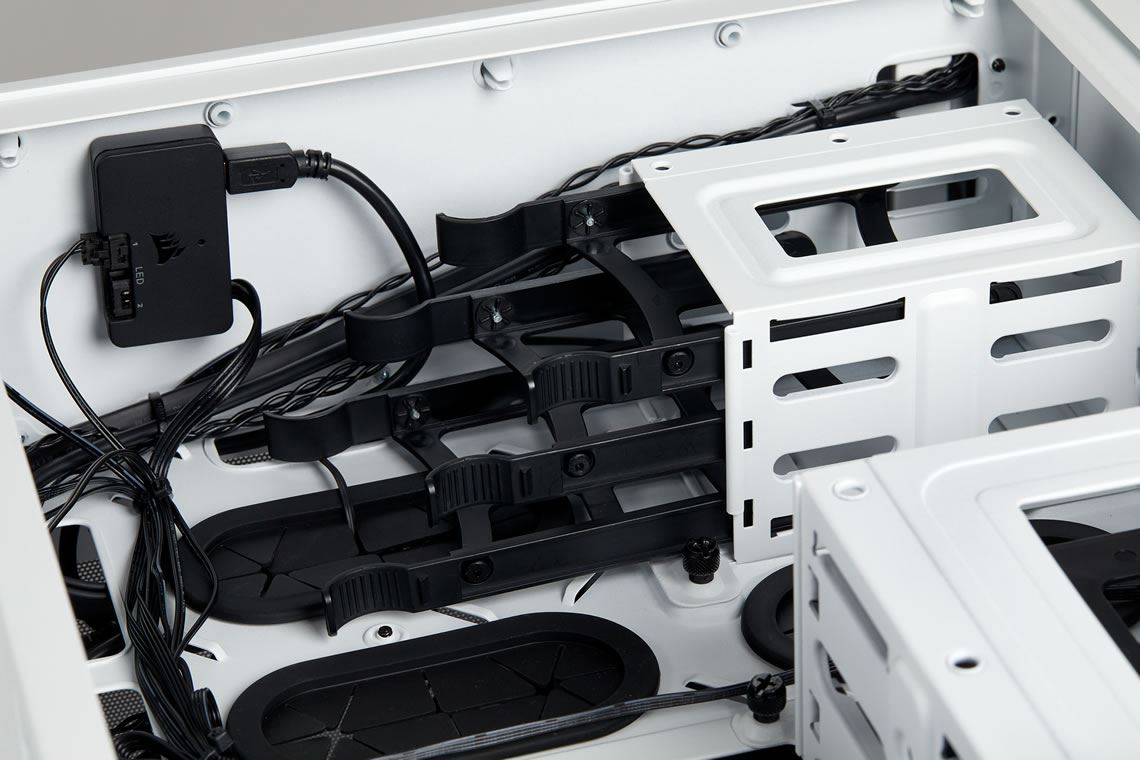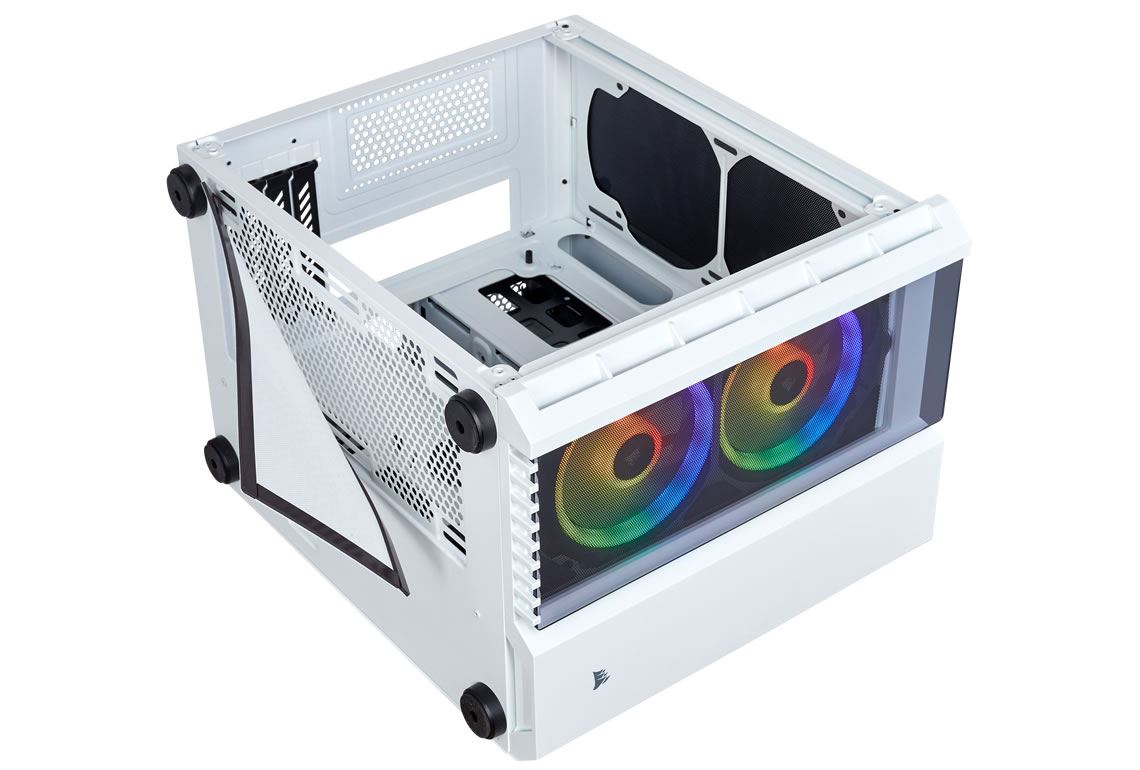 Fully Filtered
Front, roof, floor and PSU dust filters keep your system looking great long after your build is finished.