Corsair CX-M Series 450W 80 PLUS Bronze Semi-Modular ATX Power Supply overview
EFFICIENT POWER FOR NEARLY ANY BUILD
CORSAIR CX-M Series Low-Noise Power Supplies offer semi-modular cabling, a long-lasting rifle bearing fan, and Japanese capacitors for reliable, low-noise operation.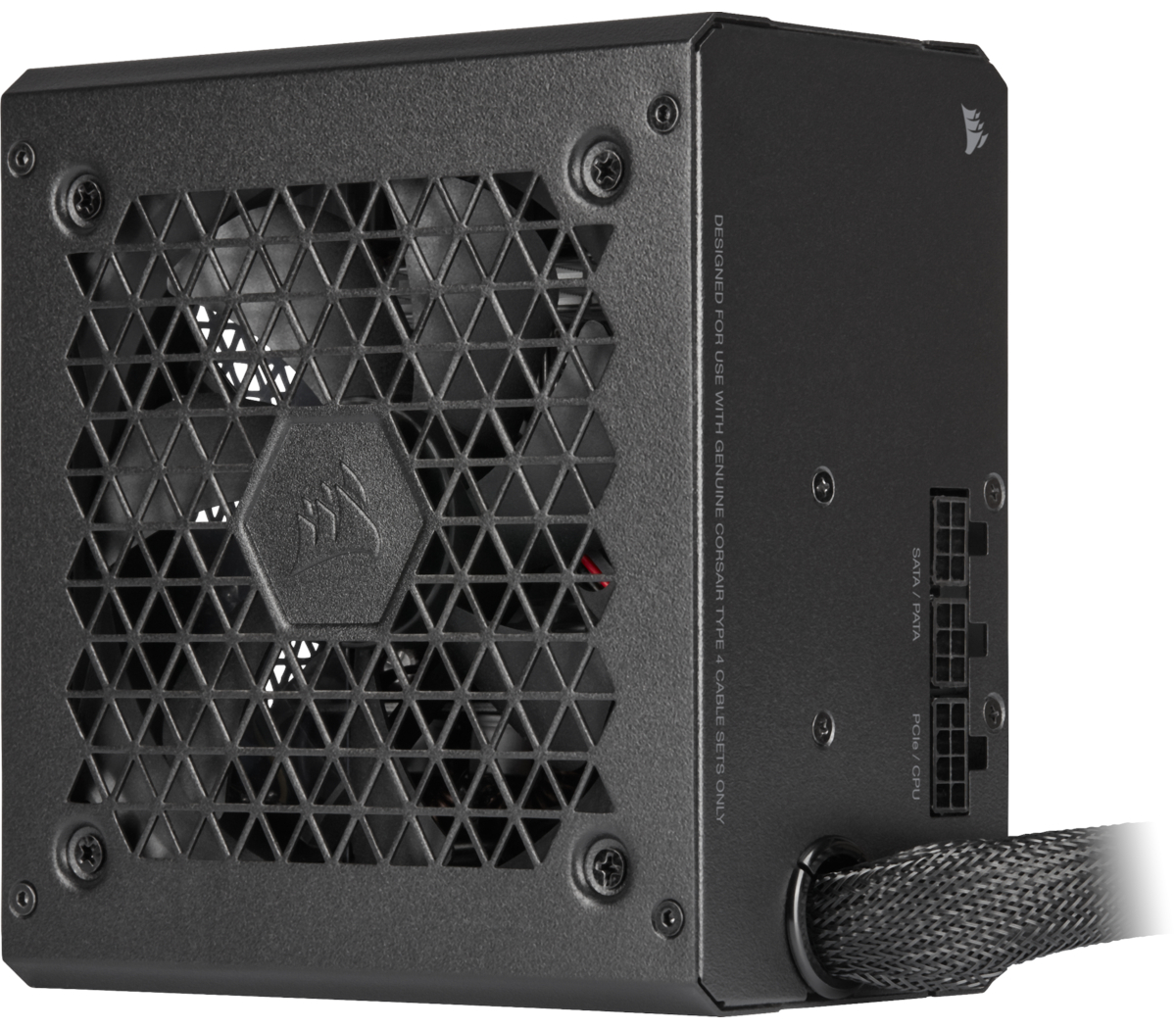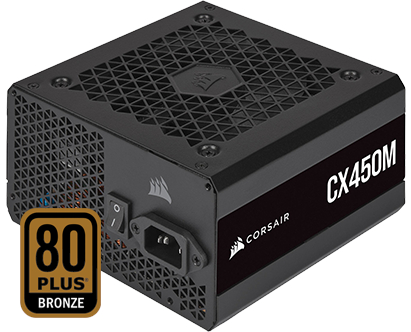 80 PLUS BRONZE CERTIFIED
With upwards of 85% peak efficiency, CX-M produces less noise and less heat, which means less time worrying and more time gaming.
SEMI-MODULAR CABLING SYSTEM
Connect only the cables you need for a cleaner build with easy cable management.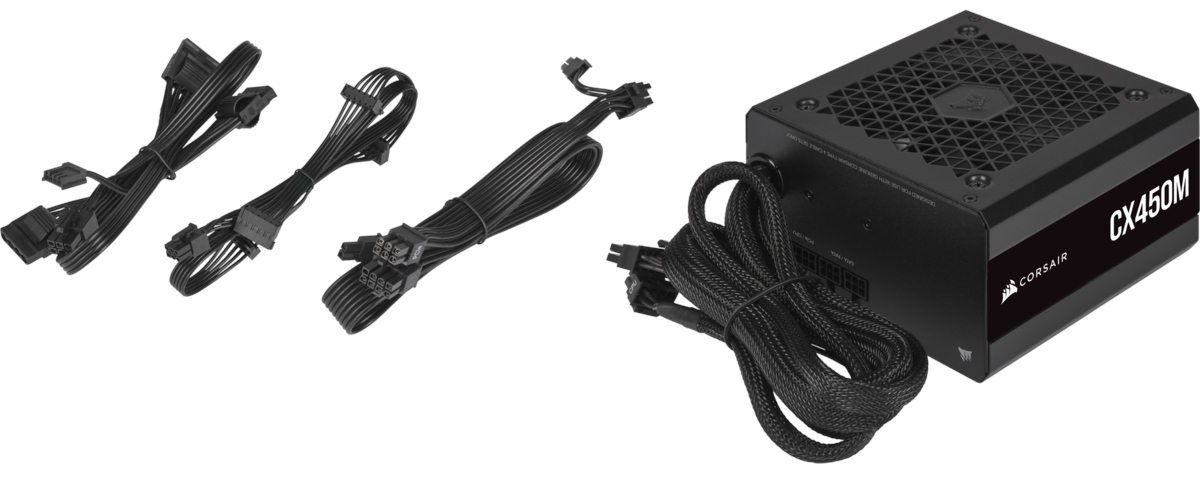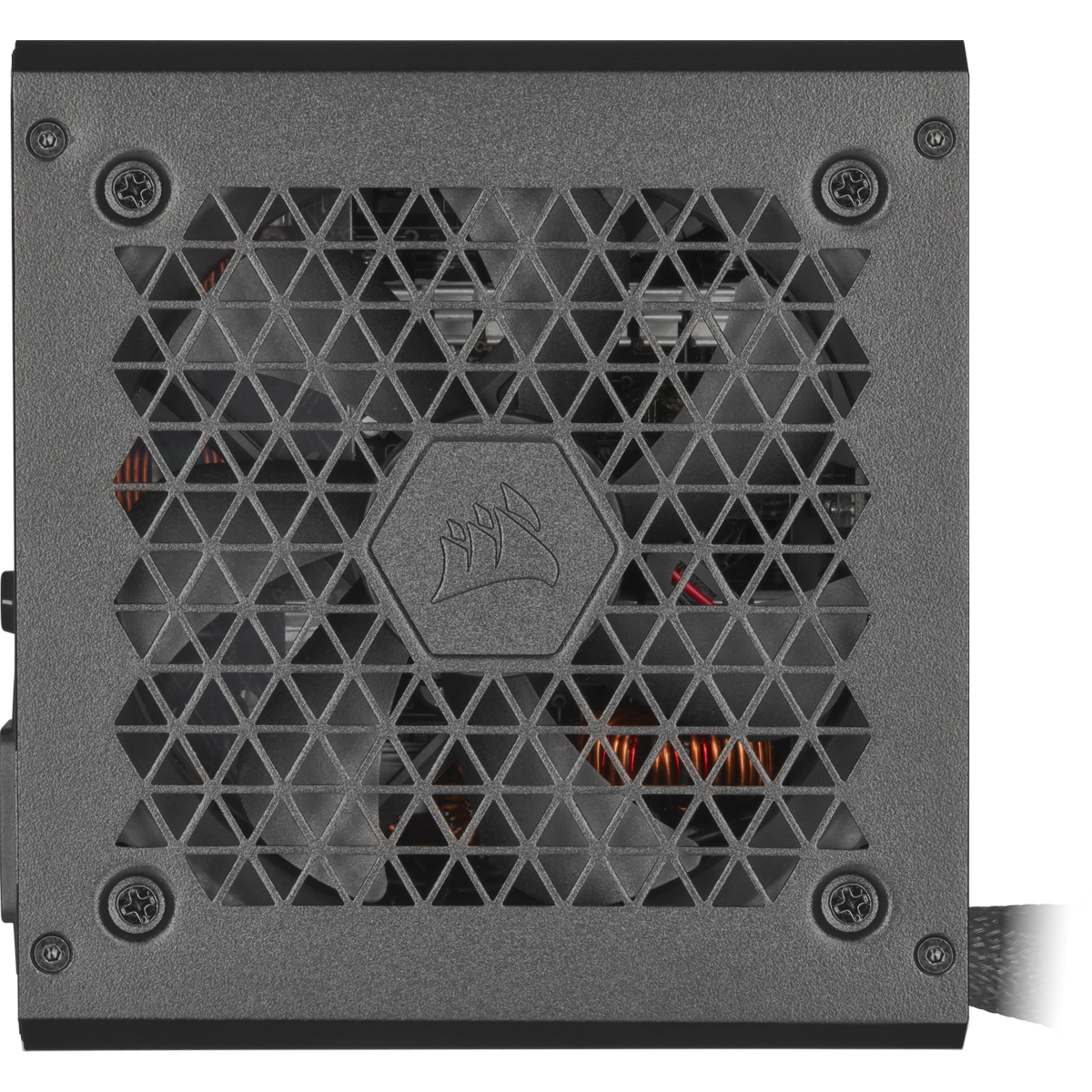 TUNED FOR LOW-NOISE OPERATION
A rifle bearing fan ensures longer life than conventional bearings with less noise, letting you focus more on the task at hand, whether it's gaming or work.
ROBUST DC-DC CONVERSION
For clean, consistent power, each CX-M Series power supply features robust DC-DC conversion and 105°C rated Japanese primary capacitors for unparalleled reliability.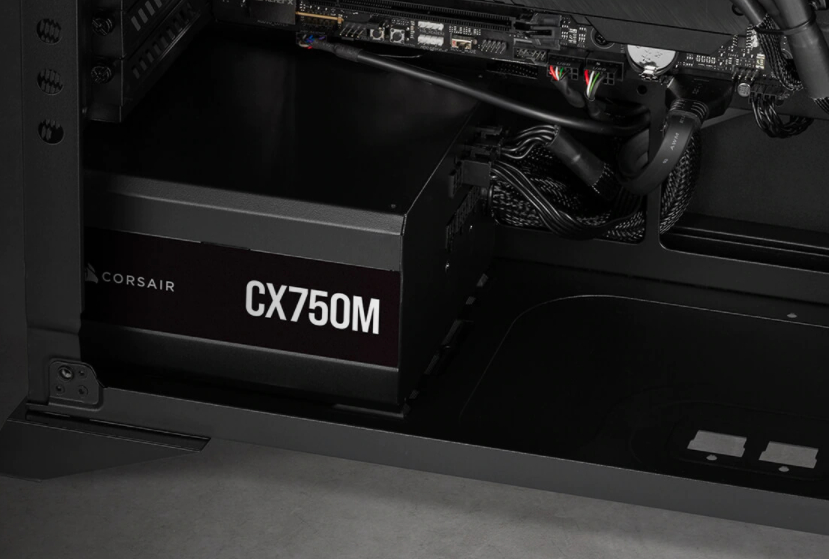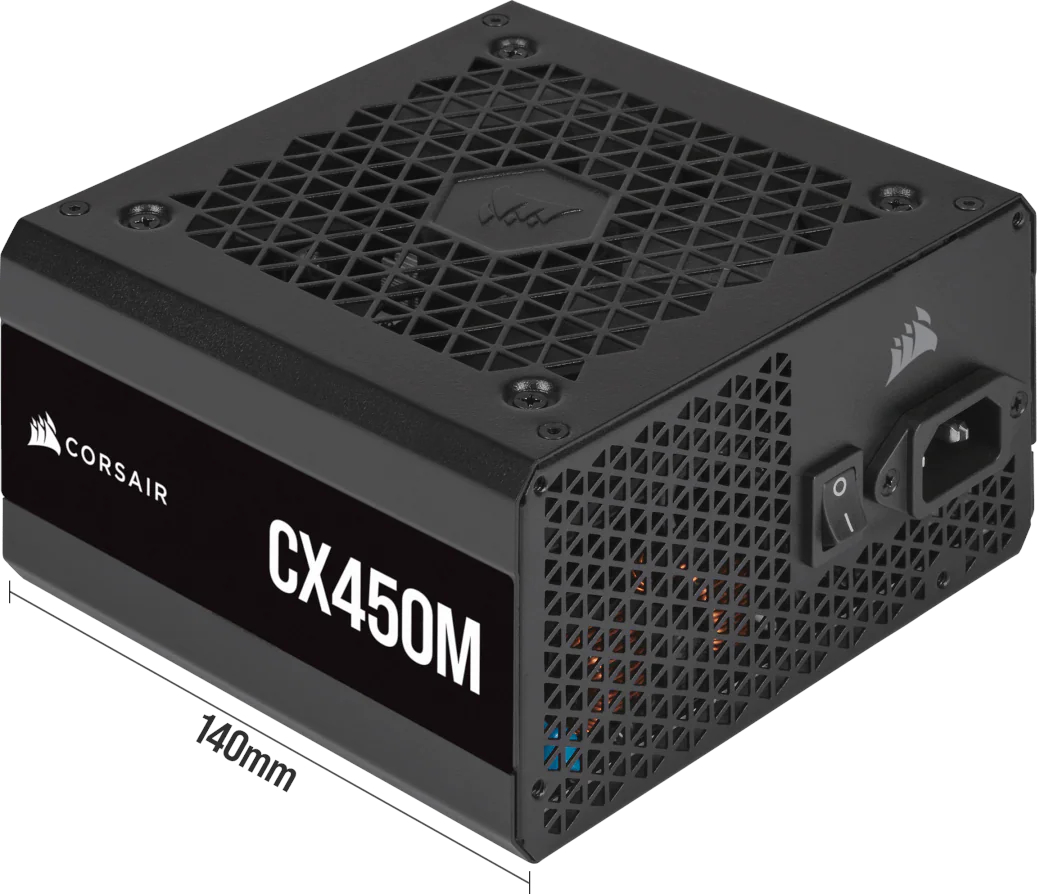 COMPACT SIZE
At just 140mm long, the CX-M Series offers great flexibility in build configurations.