Corsair Hydro Series, H100x, 240mm Radiator, Dual 120mm PWM Fans, Liquid CPU Cooler overview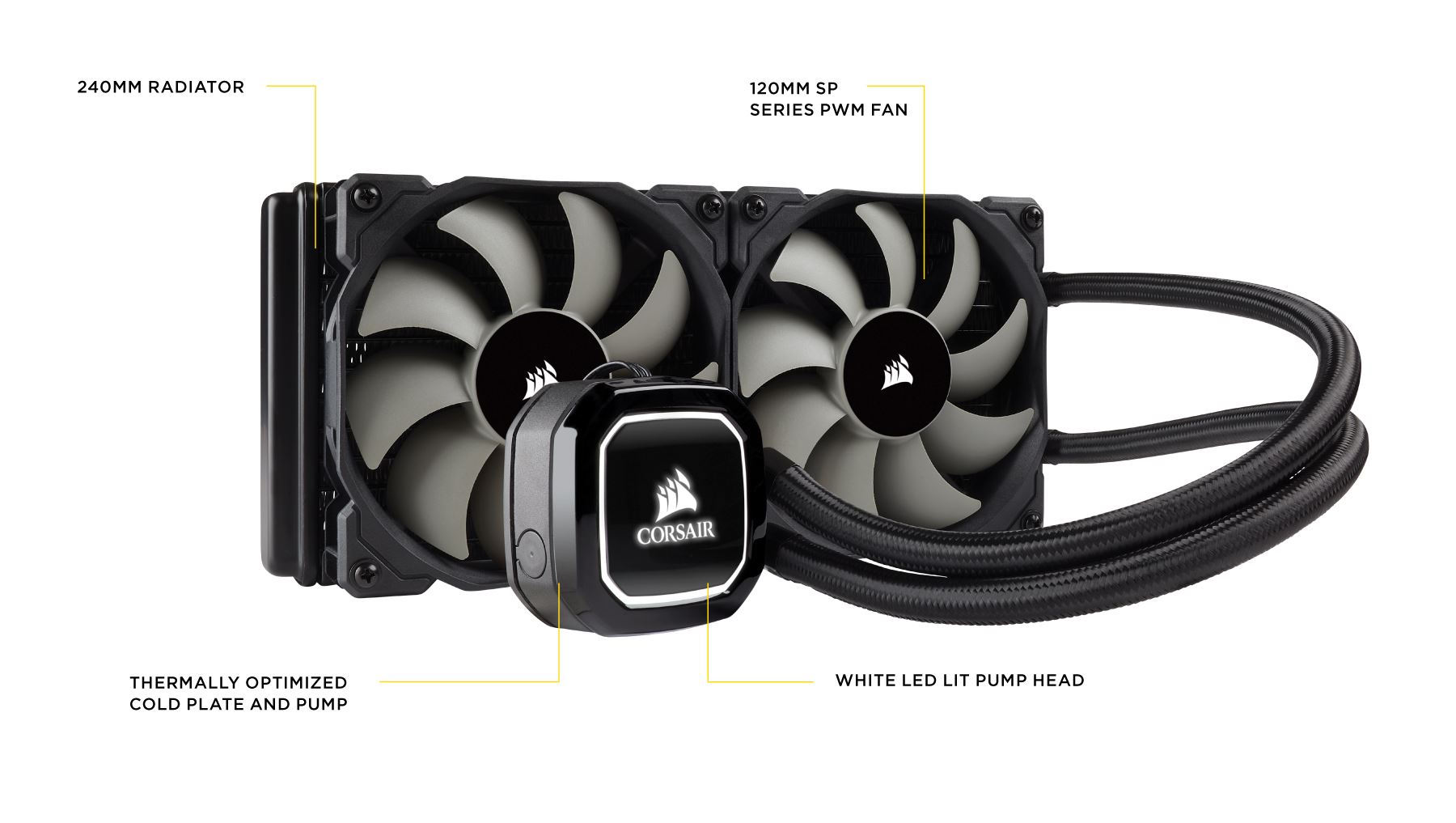 Corsair Hydro Series, H100x, 240mm Radiator, Dual 120mm PWM Fans, Liquid CPU Cooler
The Radiator
Experience low CPU temperatures with a 240mm high-density radiator for maximum cooling surface area and performance.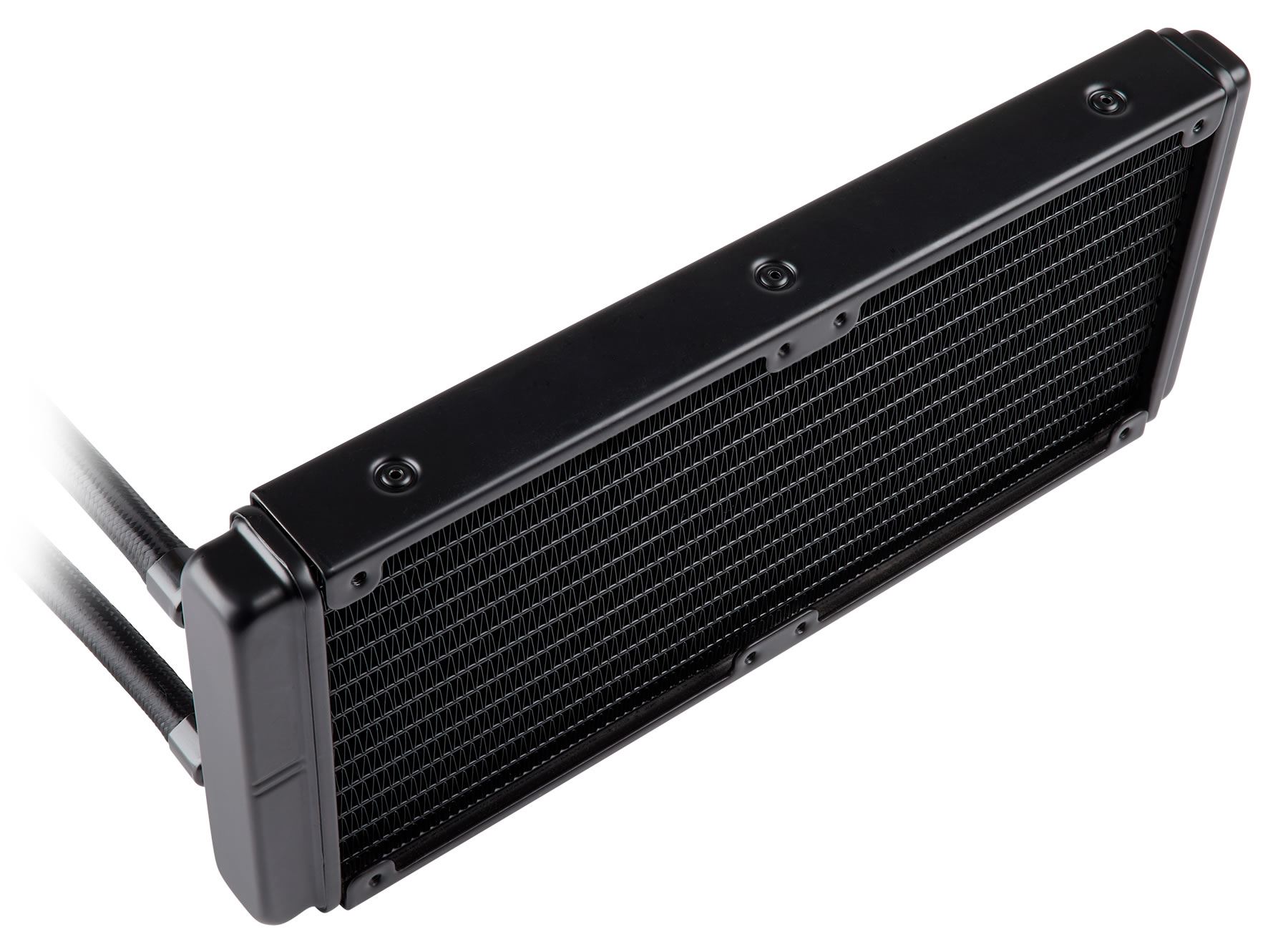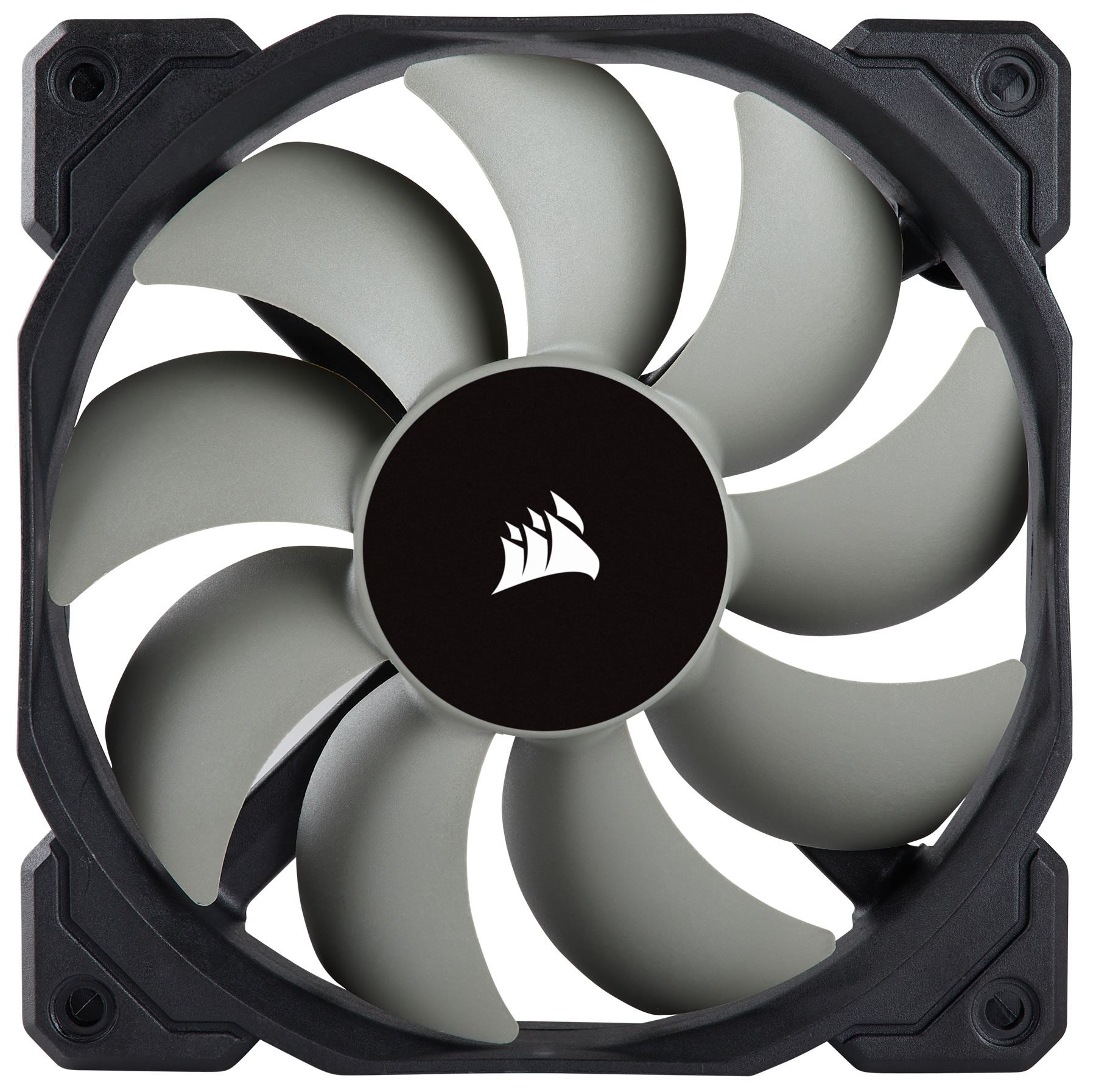 The Fans
Two Corsair SP Series 120mm PWM fans provide powerful cooling with fans that run from 600 RPM to 1700 RPM, making it easy to minimize airflow.
The Pump
Thermally optimized cold plate and low-noise pump design for more efficient, quieter cooling.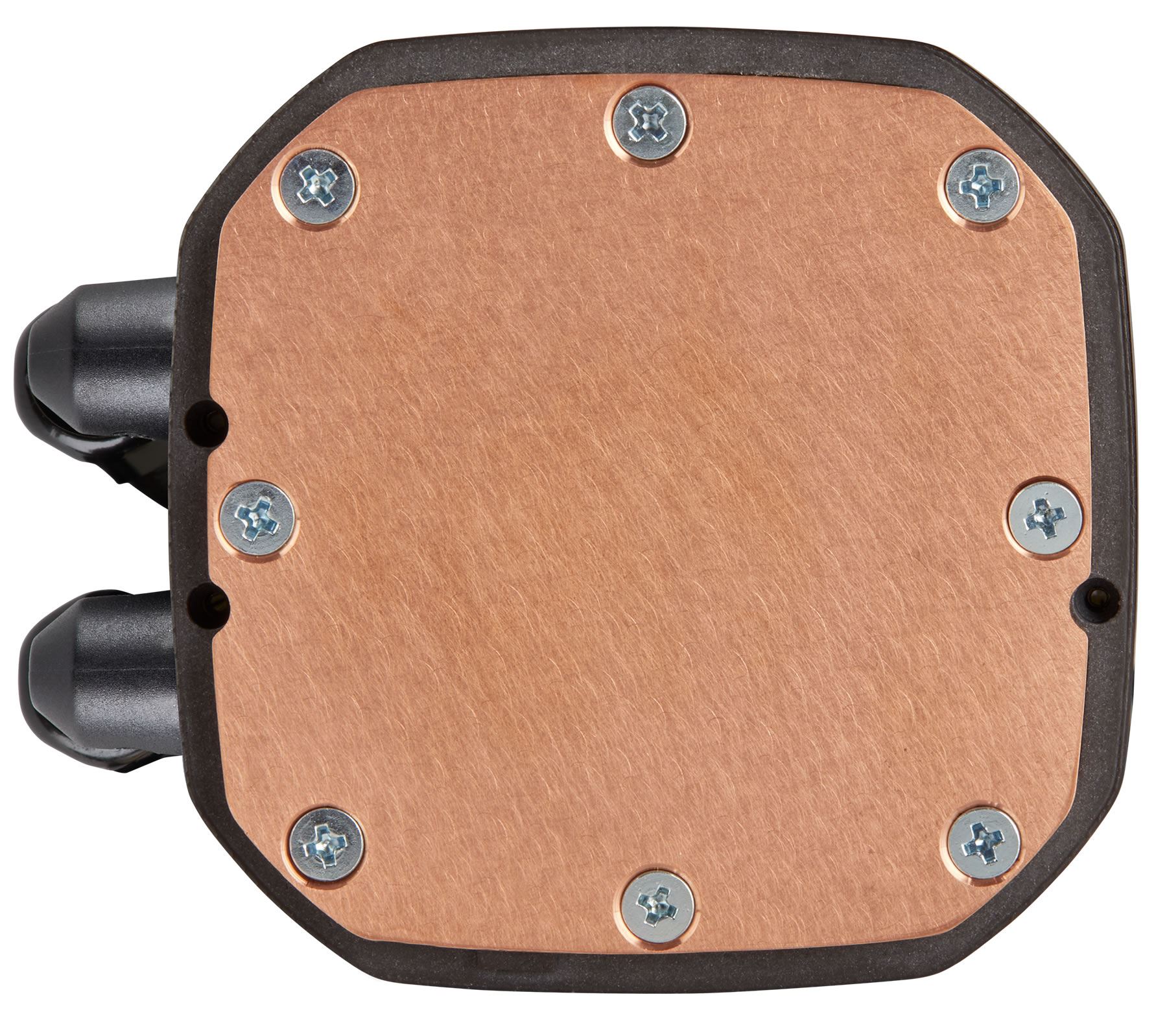 The Aesthetic
White LED-lit pump head adds a touch of brilliance to any system build.
The Install
Modular Tool-free mountin bracket for quick and easy installation onto all current AM4, LGA 1151 and LGA 2066 socket CPUs.