COUGAR 600K Mechanical Gaming Keyboard- black and grey overview
The Cougar 600K
The COUGAR 600K is the best keyboard for those people who want a NKRO mechanical keyboard but do not need any of the additional functions that other high end keyboards usually come with. Only the standard keys plus some core handy functions that don't get in the way. All of this in an award-winning aluminum design inspired by the geometrical shapes of stealth warships' silhouettes. No macros, no remappings, no setups. Just you and the highest quality keyboard available on the market.
MULTI-MEDIA KEYS
Dedicated keys provide one-touch access to multi-media commands
WINDOWS LOCK KEY
A dedicated key to quickly disable the Windows key.
ANTI-SLIP RUBBER FEET
The keyboard base remains stable even during intense gaming sessions.
BRAIDED CABLE & GOLDEN-PLATED CONNECTORS
Sturdy and durable solutions for gaming.
ALUMINUM FRAMING STRUCTURE

Both for the sake of design and for improving durability, the mechanical key modules are mounted on exposed and bended aluminum structure with premium brushed surface treatments. This structure makes the keyboard sturdy and durable, and gives you what every keyboard should give you: a strong feel of being in command.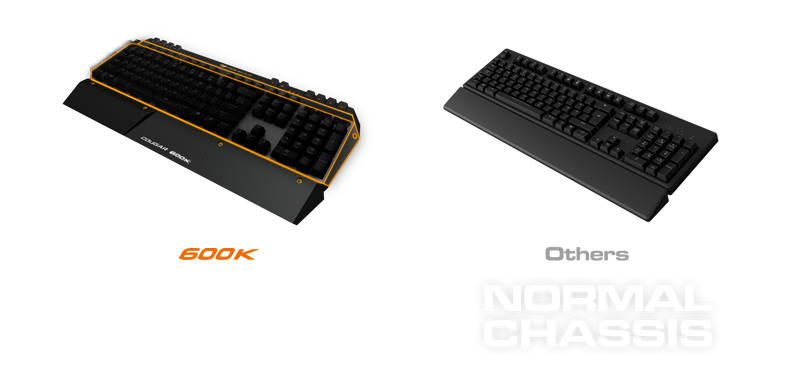 REPEAT RATE 1x/2x/4x/8x ADJUSTMENT

The COUGAR 700K allows for quick adjustment of the repeat rate of the keyboard, especially useful for games which require pressing repeatedly a specific key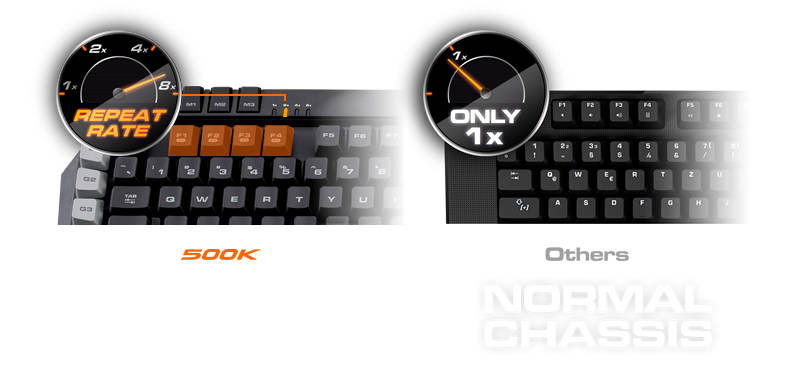 FPS PALM REST

Gain comfort and improve your performance. Especially designed for FPS (but useful as well for other game genres) this detachable rubber palm support provides a strong grip and just the right height to effortlessly keep your hand in place during action.