Cougar MX-331 Mesh-G RGB Gaming Case - Mid Tower overview
POWERFUL AIRFLOW WITH STUNNING ARGB MID-TOWER
MX331 Mesh-G has three built in ARGB strips at the front panel, which showcases spectacular lighting effects. With a crystal clear tempered glass left panel, you are freely to create a clear view of your computer's internal components. It's also equipped with adjustable fan speed controller and 4 USB ports to bring you efficient and convenient experiences.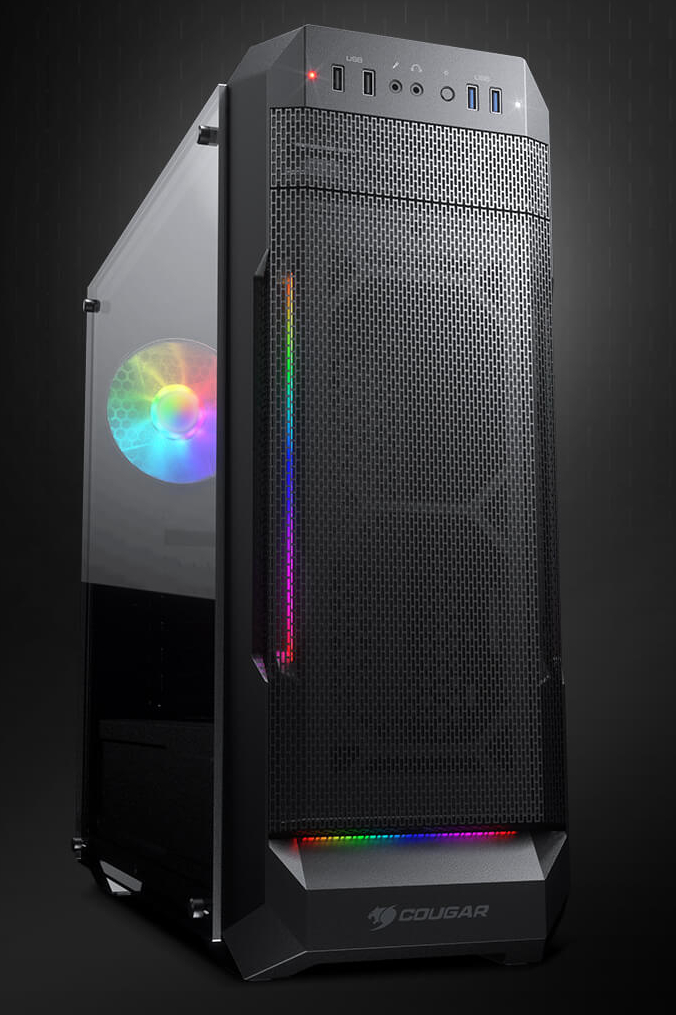 THREE STYLISH ARGB STRIPS AND SUPERIOR AIRFLOW
MX331 Mesh-G's front panel combines with excellent appearance and powerful airflow. Make sure your critical hardware can be maximum cooled! With three ARGB lighting strips, it also brings you more stylish design and more RGB lighting effects.
EXTRAORDINARY TRANSPARENT VIEW
A beautiful tempered glass window acts as a portal into your PC's interior. Ideal for those who want to set up internal lighting show and a clean build.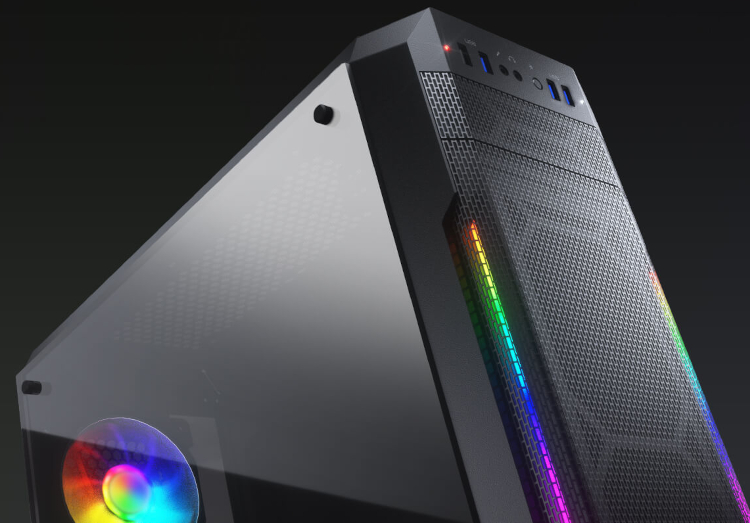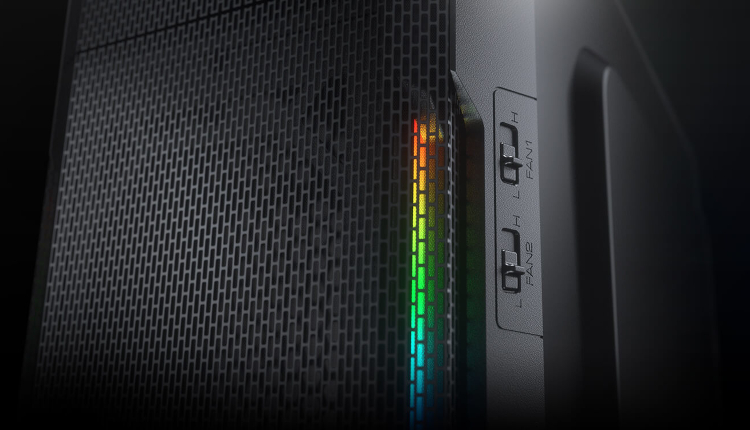 ADJUSTABLE FAN SPEED CONTROLLER
With a convenient manual switch at the front panel, you are able to adjust fan speeds fast and easily. It's no longer necessary to control via complicated software.
ABUNDANT FOR MULTIPLE USB DEVICES
The front panel is equipped with two USB 3.0 ports and two USB 2.0 ports, let you easily connect multiple peripheral devices and accessory charging. Not only optimize your processing experiences, but also keep all USB devices without limitations.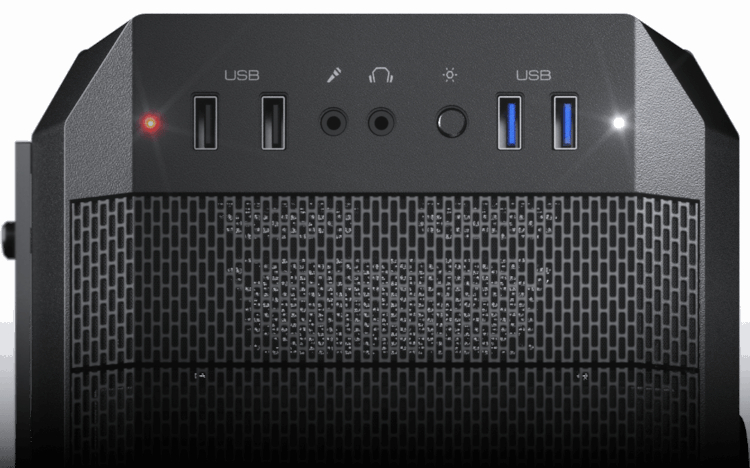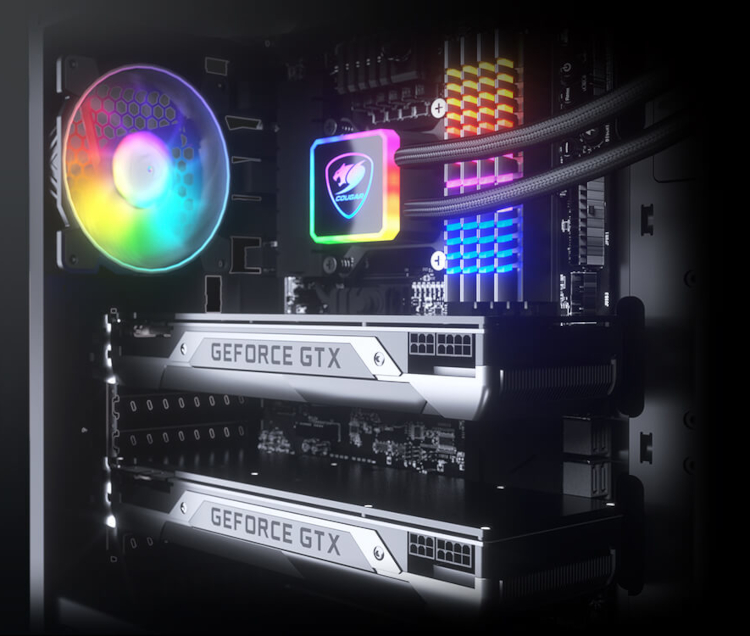 MASSIVE EXPANDABILITY
MX331 Mesh-G allows you to fit a full-sized ATX motherboard, 350mm-length graphic card, one 5.25" devices, two 2.5" SSDs, and two 3.5" HDDs, which satisfy your expandability and storage needs.
STRONG COOLING
You can install up to five fans and a 240mm water cooling radiator to protect your investment from the threat of overheating.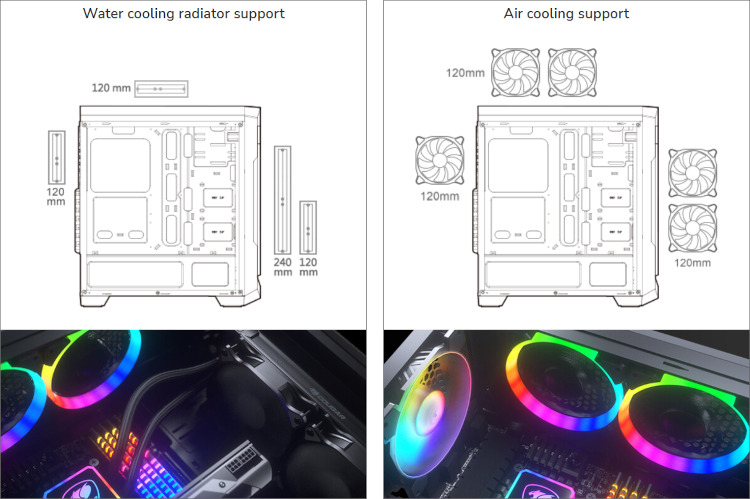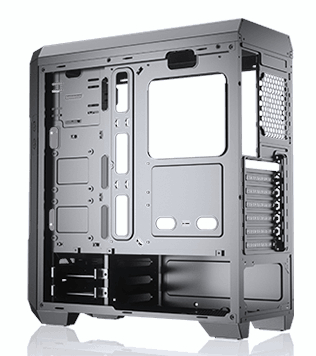 MINIMALIST BEAUTY
The case's PSU and 3.5" bay cover provide a clean view of your case and keep the airflow strong.