EVGA NU Audio 5.1 Channel Audio Card overview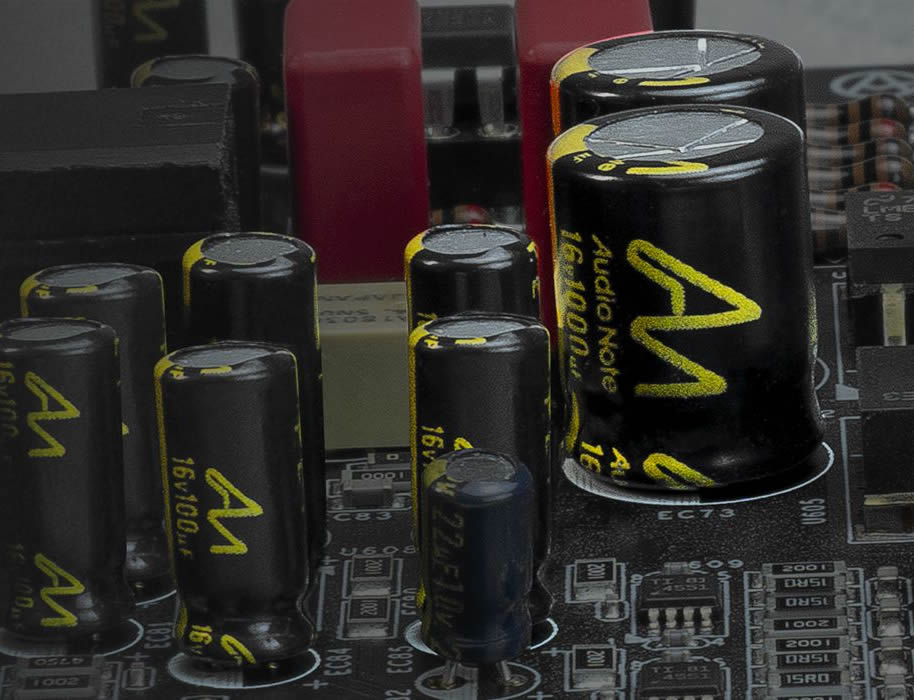 Engineered by Audio Note (UK), Ltd.
Audio Note (UK), Ltd. has been in the high-end audio business for over 30 years, making a name for itself by producing a wide variety of analog and digital devices. A core component of Audio Note's philosophy is to research, design, and build its own components - often custom-made for the specific application - without financial limitations to create the finest audio products available. With this in mind, EVGA partnered with Audio Note (UK), Ltd. to select audiophile-grade digital and analog components and carefully craft the NU Audio card.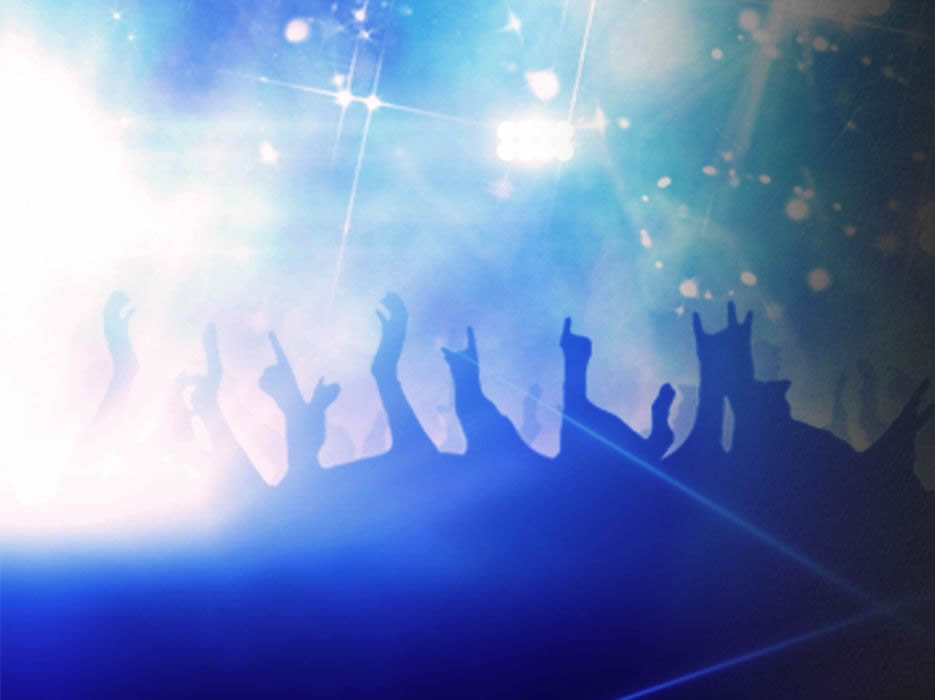 True Audio
"Hear music the way the artist wants you to hear it."
This is a common refrain to describe audio equipment. Instead, the NU Audio card simplifies the matter - hear audio as it is.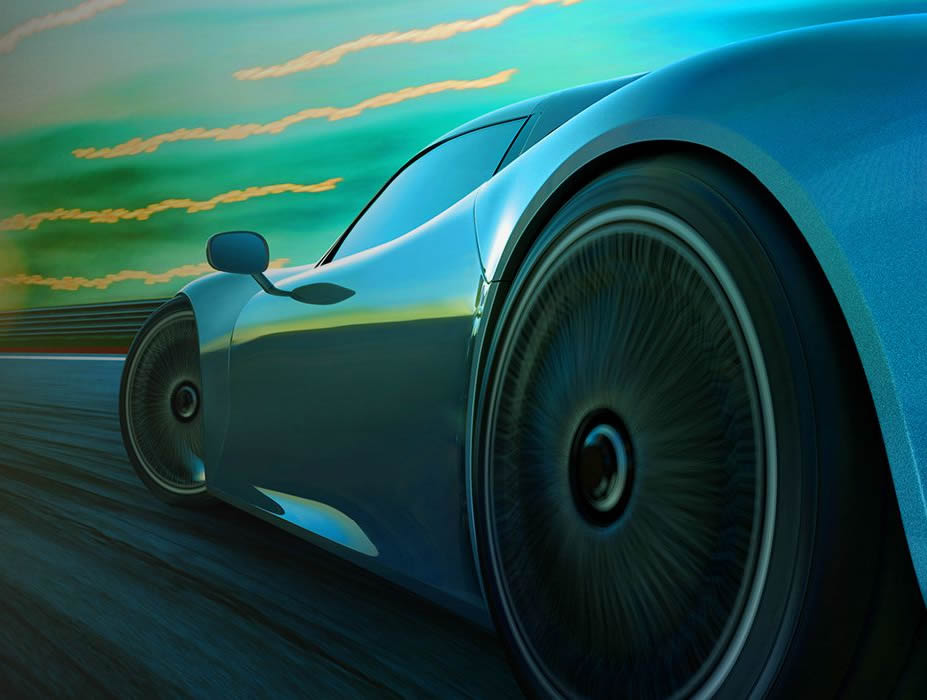 Lifelike Gaming
Engineered by Audio Note means improved enemy detection due to lower measured and perceived noise floor; precise enemy location due to improved transient and phase response; and, vital for staying alive, reduced fatigue and increased sense of involvement so awareness remains high even after long, intense missions. With a built-in microphone port, play with confidence knowing that you will be heard clearly-in game.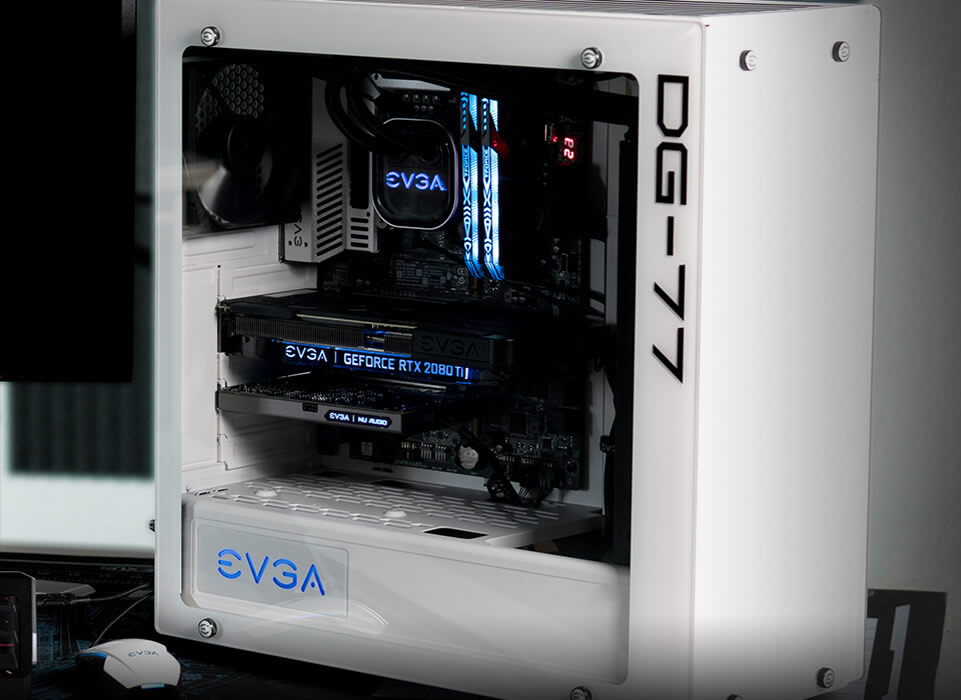 Studio and Audiophile Grade
Enjoy movies, produce music, record podcast, or simply experience great audio. Hear all the subtle sounds, emotional dialog, and powerful explosions to keep you on the edge of your seat without the need to browse through confusing menus. With recording performance up to 384kHz, 32bit, you can speak the way you want to be heard. After all, only you should sound like you.
Ambient RGB Lighting
The NU Audio Card enhances the relationship to music and mood. Change the 10-Mode RGB to match your favorite color, or use any of the four Audio Reactive Lighting options to let your audio set the tone and color of the NU Audio Card lighting. Alternatively, simply turn the RGB off if you'd prefer to keep things dark.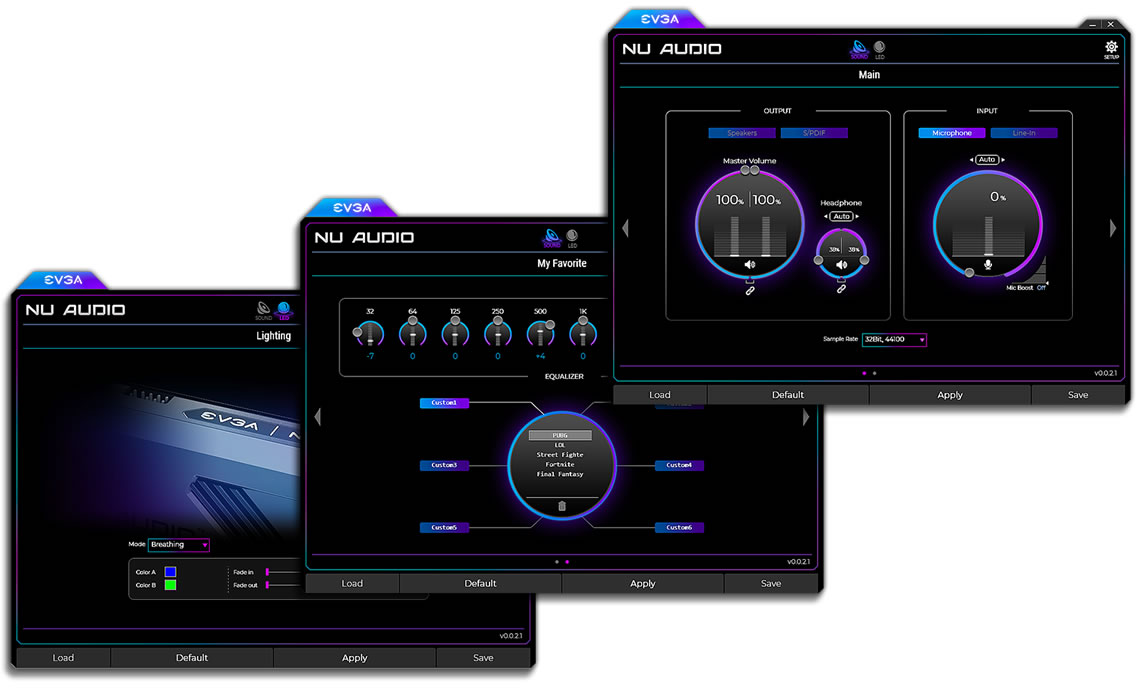 NU Audio Software
From simple volume controls with a sliding headphone amplifier, to creating quick custom EQ profiles, the Nu Audio software avoids the clutter of features that you never use. Customizable audio reactive RBG lighting lets your music choose how your card looks from moment-to-moment.