Gigabyte AORUS GeForce® GTX 1070Ti 8G Graphics Card overview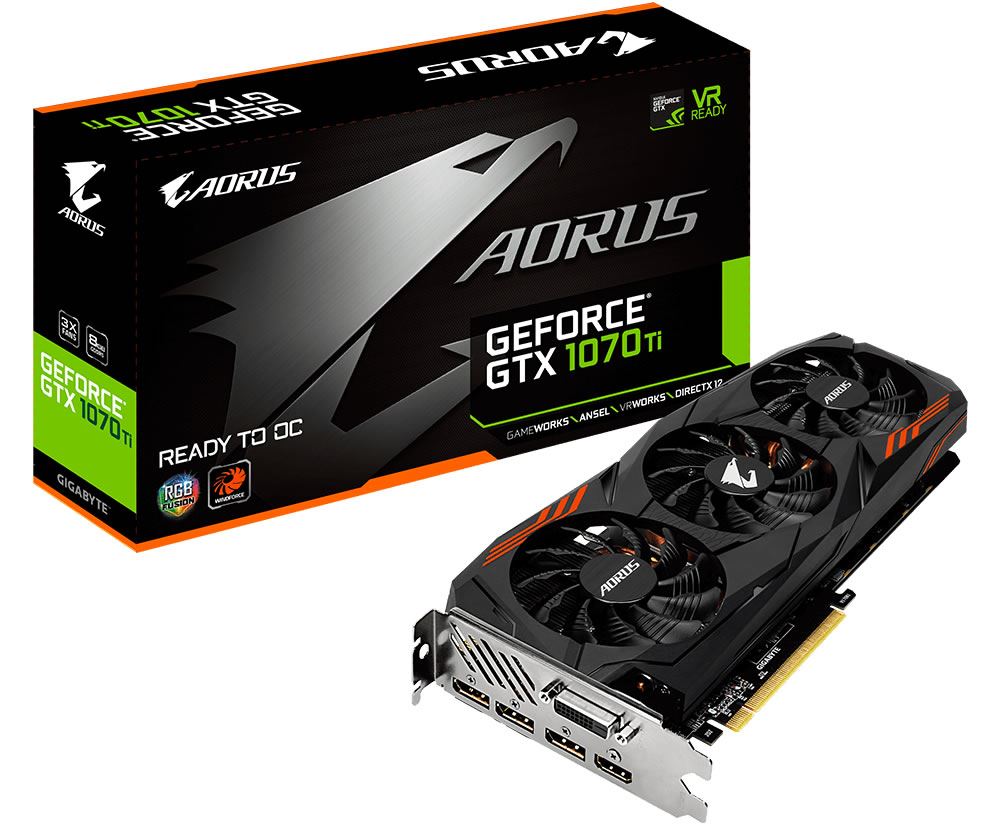 Gigabyte AORUS GeForce® GTX 1070Ti 8G Graphics Card
AORUS ALL-AROUND COOLING SOLUTION
AORUS provides the all-around cooling solution for all key components of the graphics card. We take care not only GPU but also VRAM and MOSFET, to ensure a stable overclock operation and longer life. On the front side, the GPU direct touch heat-pipes combines a metal base plate to dissipate the most heat from the GPU and VRAM. On the back side, the copper back plate dissipates the heat from the GPU back side. All other key components are taken care of very well by the WINDFORCE cooling module. AORUS ensures the customer a better cooling solution in many ways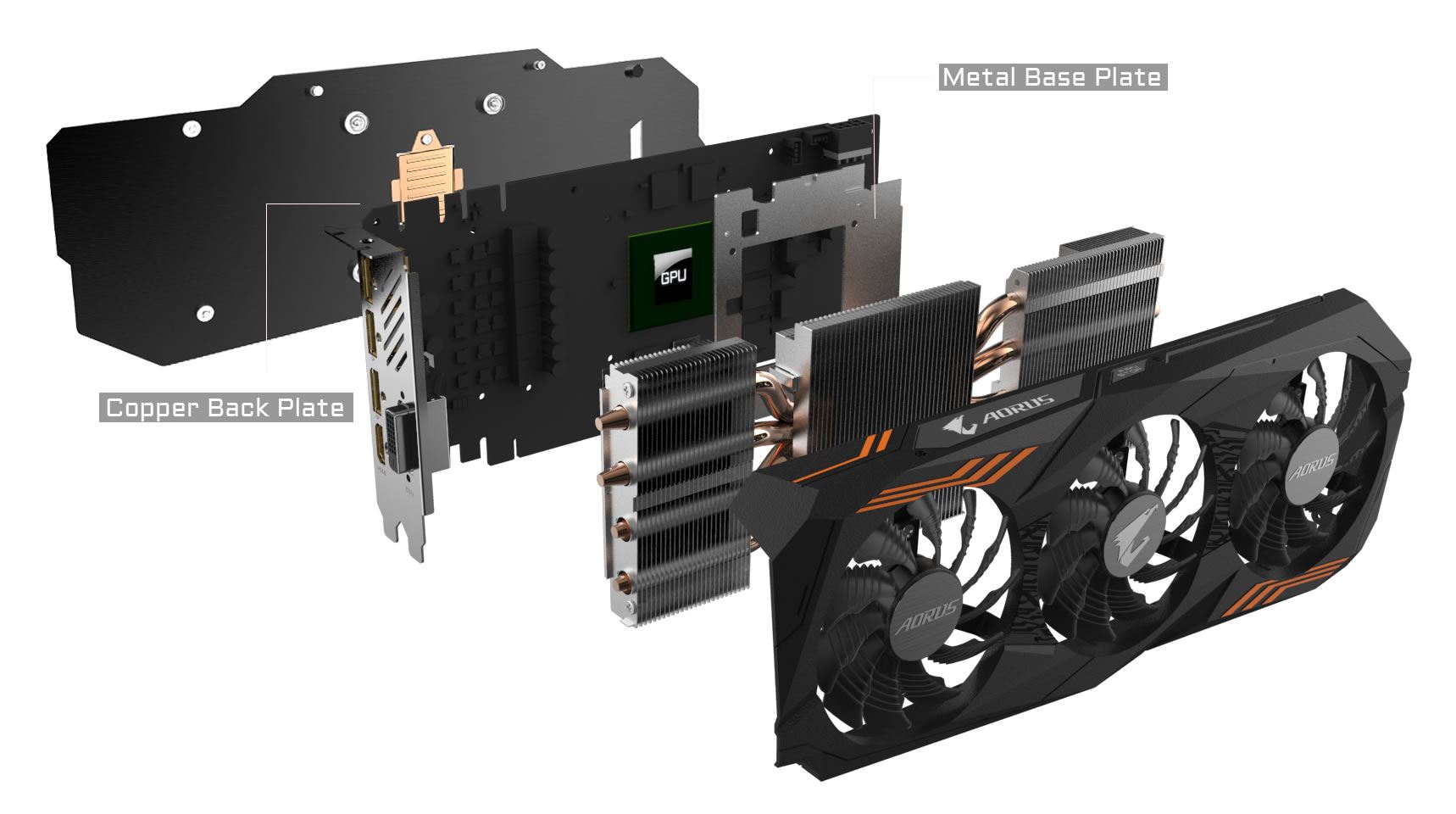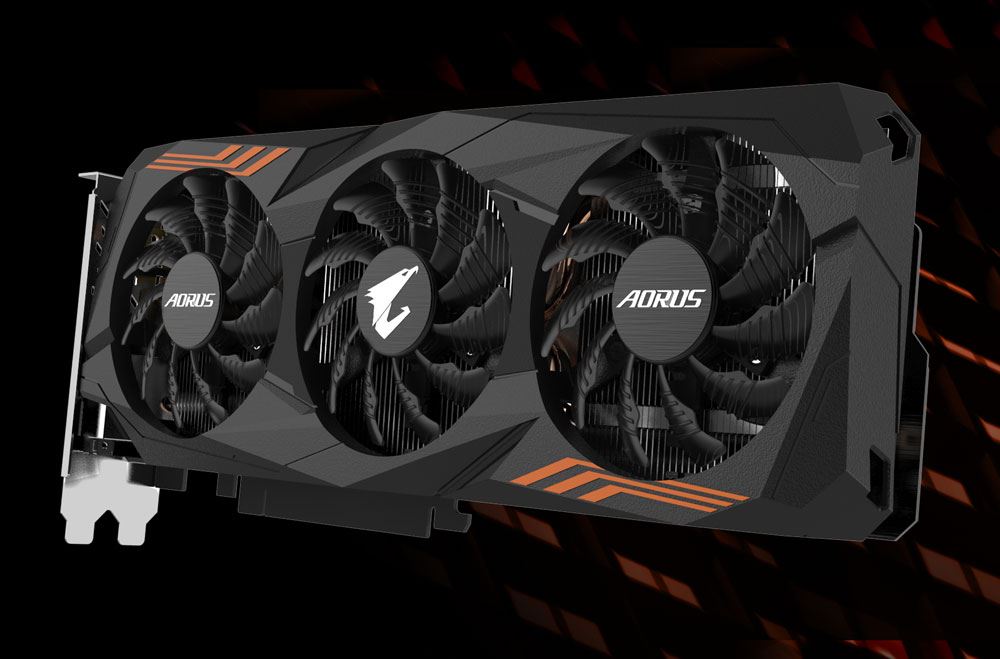 WINDFORCE 3X COOLING SYSTEM
Equipped with three 80mm unique blade fans enhancing the air flow, the WINDFORCE 3X cooling system delivers an effective heat dissipation capacity.
HEAT PIPES DIRECT TOUCH
The pure copper heat pipes are shaped to maximize the direct contact area to the GPU for enhanced thermal transfer. The heat pipes also touch a large metal base plate covering the VRAM module via thermal pads to ensure the critical cores are properly cooled.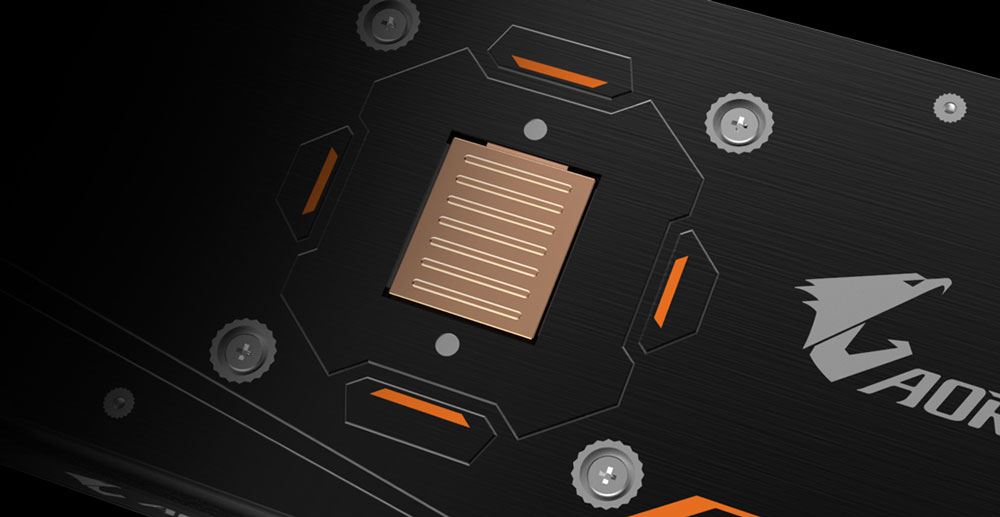 ADVANCED COPPER BACK PLATE COOLING
Excessive heat from GPU not only gets dissipated utilizing the massive cooling module in the front but also through the back side with a copper plate, providing a well-rounded thermal solution for the GPU.
UNIQUE BLADE FAN
The airflow is spilt by the triangle fan edge, and guided smoothly through the 3D stripe curve on the fan surface, effectively enhancing the airflow by 23% over the traditional fans.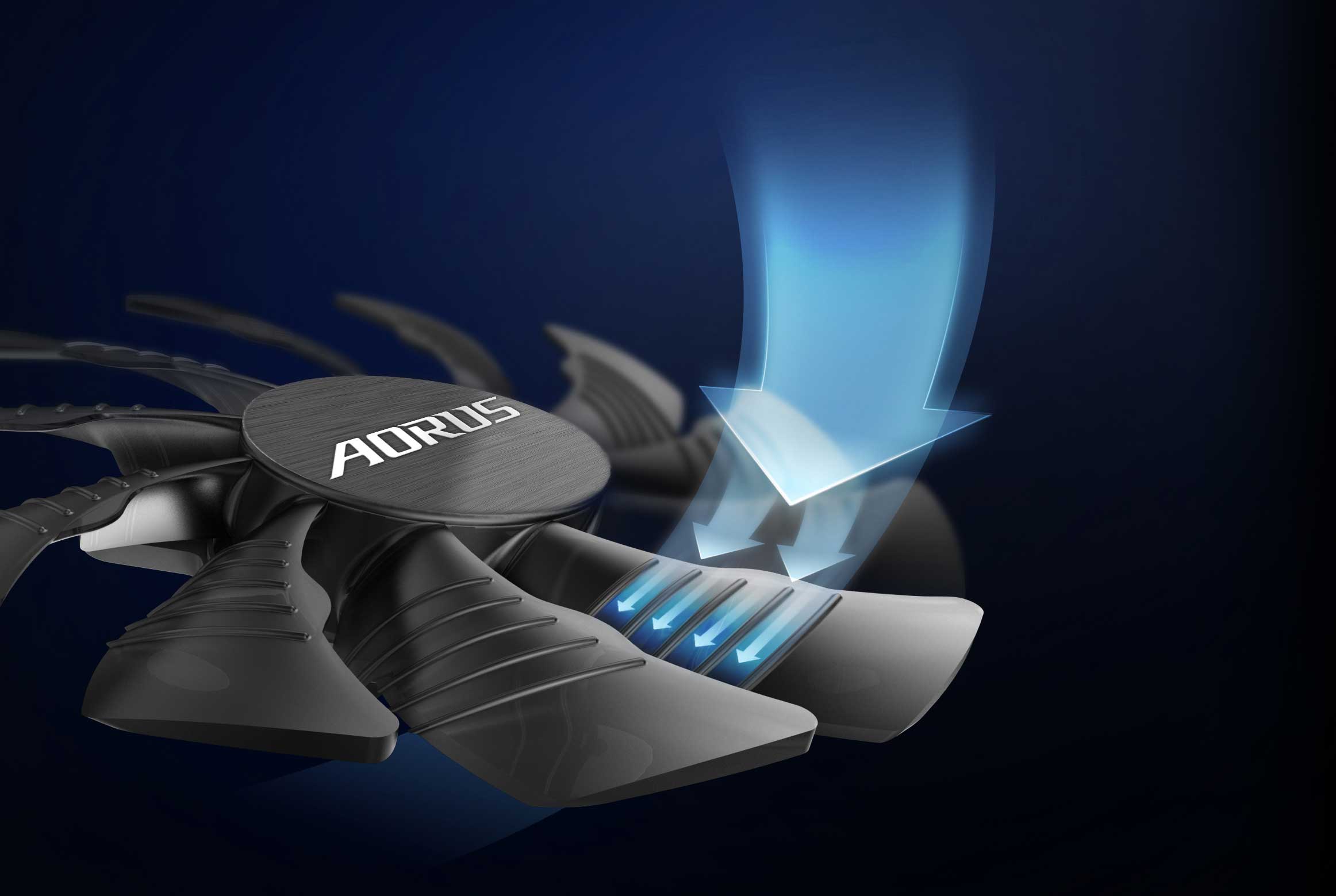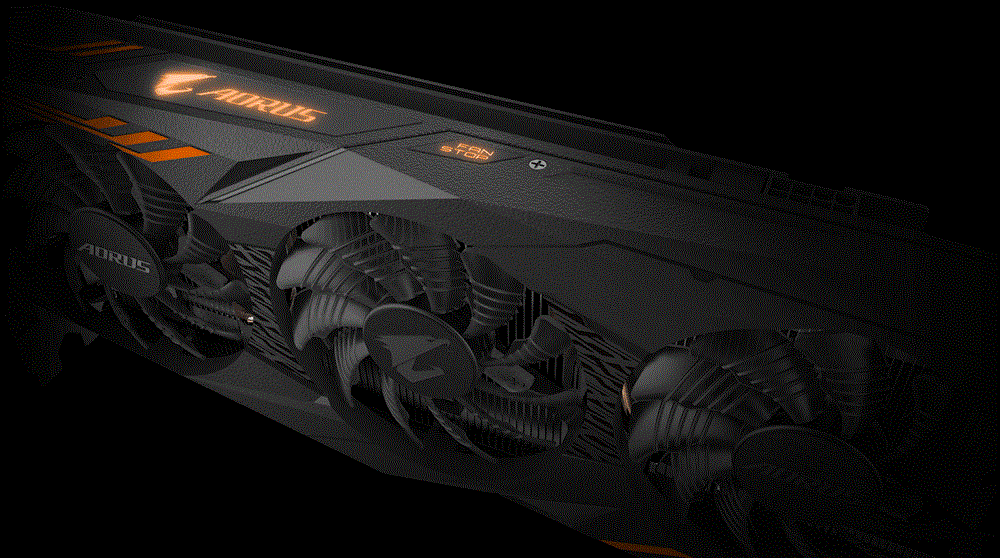 3D ACTIVE FAN
The AORUS graphics cards are equipped with 3D-Active Fan. The fans will remain off when the GPU is under a set loading or temperature for low power gaming. The LED fan indicator on the top of the graphics card provides an instant display of the fan status.
RGB FUSION
With 16.7M customizable color options and numerous lighting effects, you could now choose the right scheme for your gaming rig through AORUS graphics engine.