Gigabyte Aorus Waterforce 280 All-In-One 280mm Water Cooler overview
AORUS ARGB LIGHTING DISPLAY
The AORUS WATERFORCE series is a high-performance CPU liquid cooler series specially designed for gaming computers. AORUS ARGB lighting design with Intelligent detection can display the CPU temperature through ARGB lighting display, user can easily monitor the system status.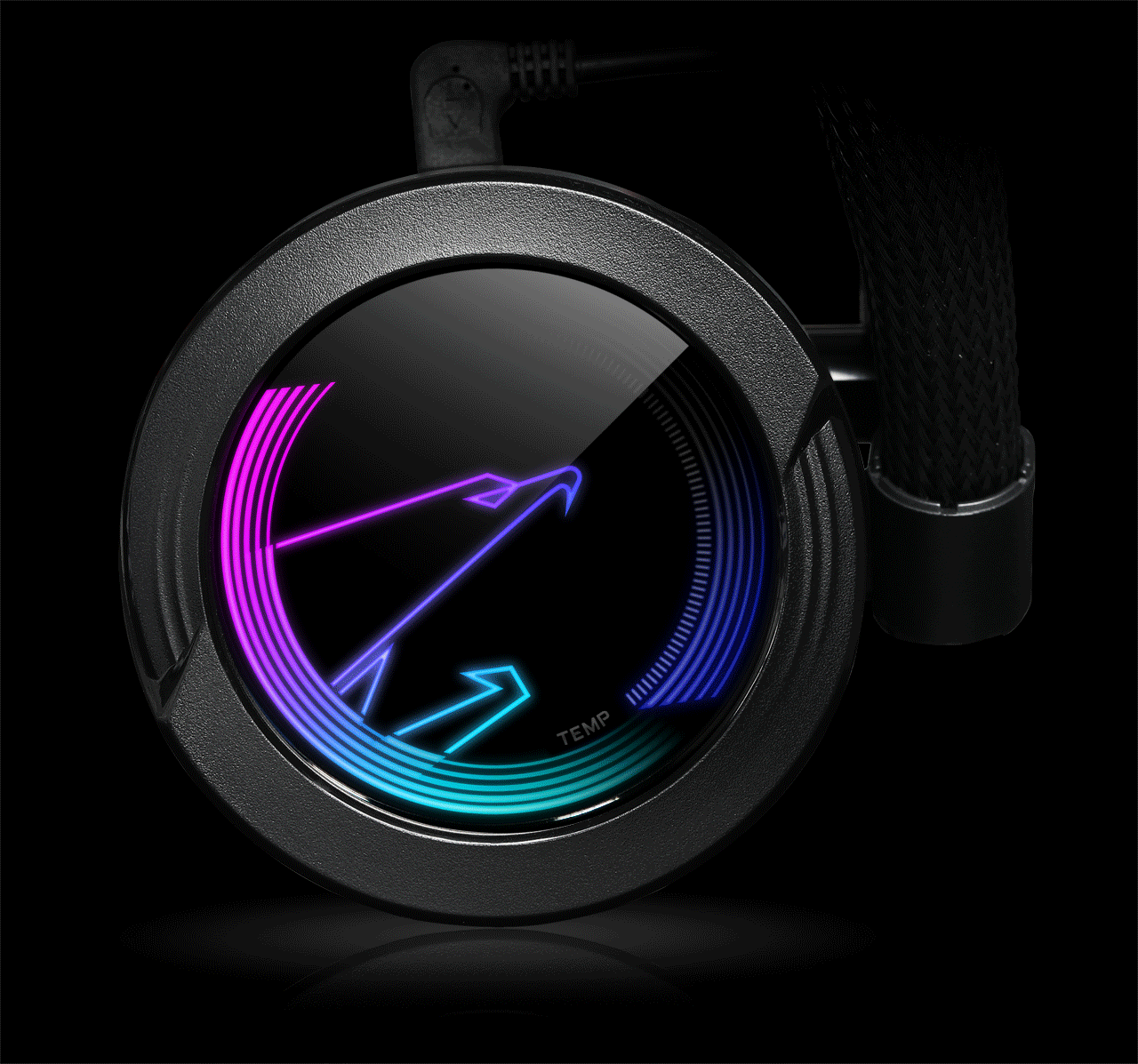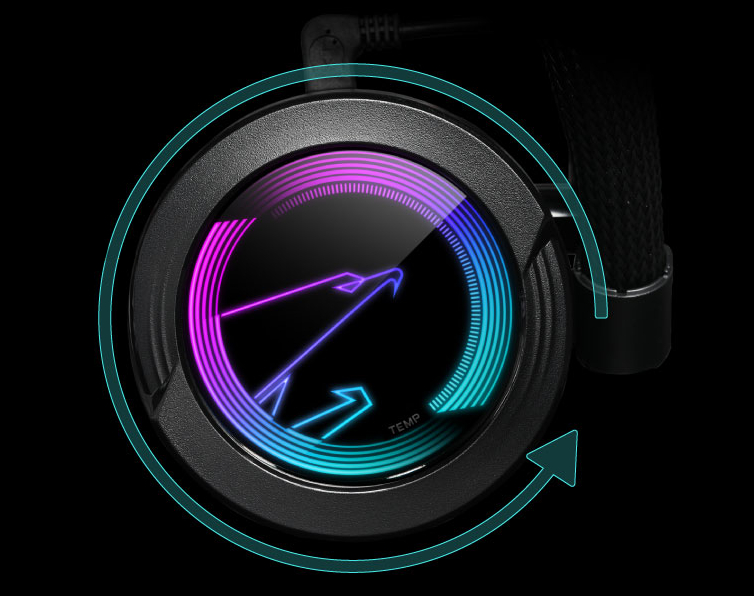 ROTATABLE DESIGN
With the 330 degree manual pump head rotatable design you are free to adjust to your preferred orientation.
ENLARGED WATER TUBE DIAMETER
Tube diameter enlarged to 7.8 mmØ, increasing water flow by up to 37 % to dissipate heat quicker and more efficiently.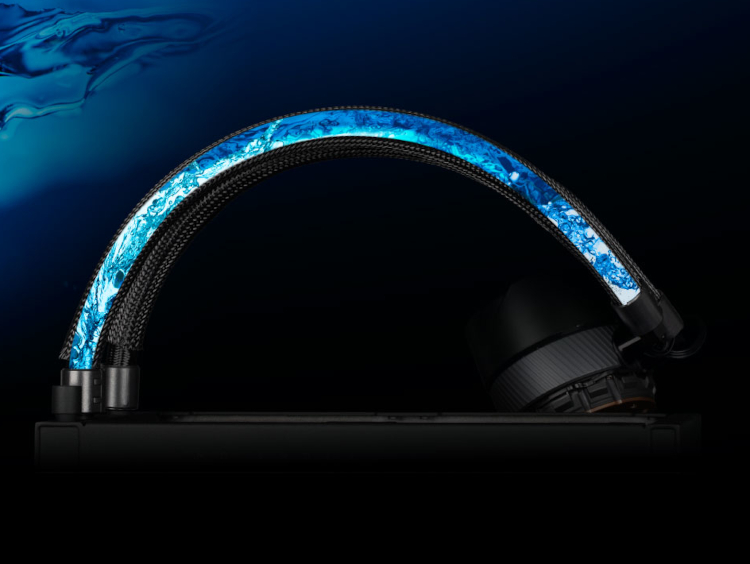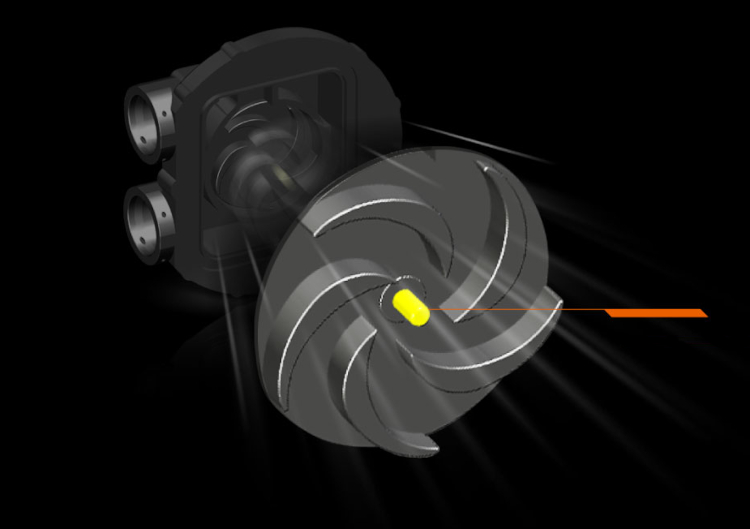 CERAMIC PUMP AXIS FOR LONGER LIFE
Ceramic axis has longer life time (376,715hrs) compared to traditional metal axis. Also, It is more durable and has anti-corrosion properties.
AORUS SILENT FANS DESIGN
Through extensive testing, AORUS have developed the most synergistic fan blade design to go with the radiator. It will deliver the most efficient heat dissipation while maintaining the lowest noise levels, even at the maximum speeds. The airflow is spilt by the triangle fan edge, and guided smoothly through the 3D stripe curve on the fan surface, effectively enhancing the airflow over a traditional fan design. Graphene nano lubricant in the sleeve bearing fan reduces the noise levels while extending the life of the fan by 2.1x (73,500hrs), matching the life of double ball bearing design while being quieter.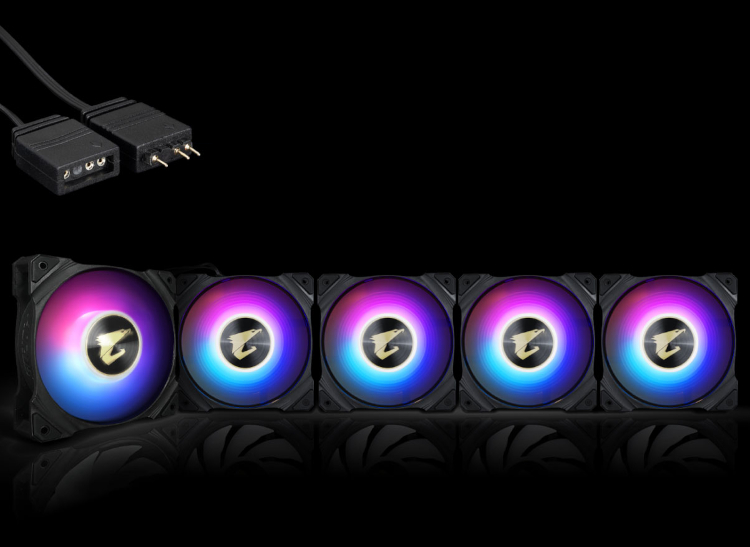 SYNCHRONIZE MORE AORUS FANS LIGHTING
Each AORUS fan provides ARGB male and female headers. You can connect more AORUS fans and synchronize lighting patterns.
CABLE ARRANGEMENT
Fan and LED cables have been moved to the side of radiator to allow for an easier and quicker connection the fans.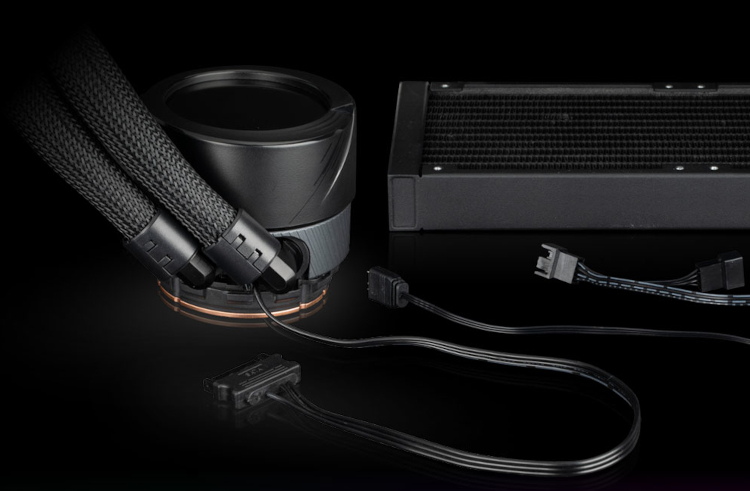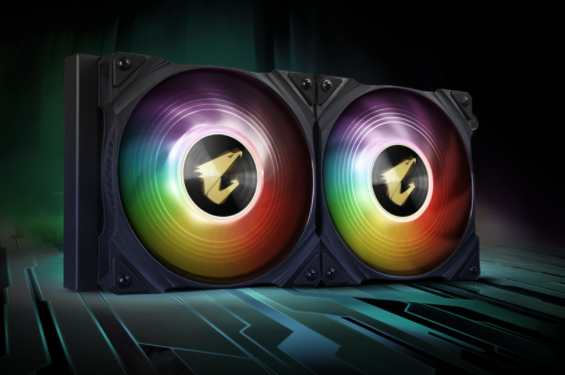 RGB FUSION 2.0
All-new RGB LED Design. RGB Fusion 2.0 Software allows users to control the lighting patterns on the AORUS Falcon logo and fan blades and enables lighting synchronization with peripherals so that users can showcase their own style.