Gigabyte B550 VISION D Motherboard overview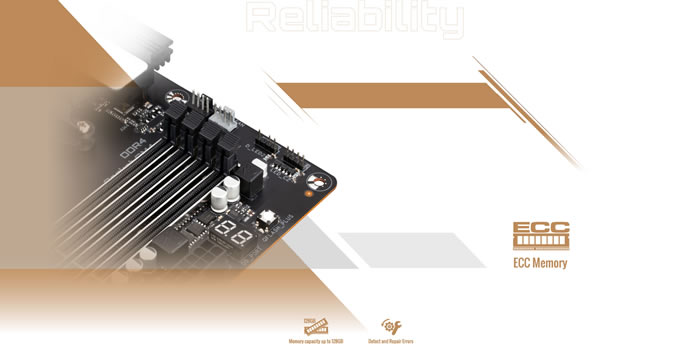 ECC Memory
To protect against data corruption
Error Correction Code (ECC) memory corrects errors in your data as it passes in and out of memory to ensure reliability for critical applications.
USB Type-C™ with Titan Ridge
More Speed. More Pixels. More Possibilities.
USB Type-C™ with Titan Ridge is the single most advanced port available. It uses USB Type-C™ connectors and cables but as a single cable solution, creating one compact port that delivers the fastest connection to any dock display or data device. The only cable you need brings the limitless connectivity with you.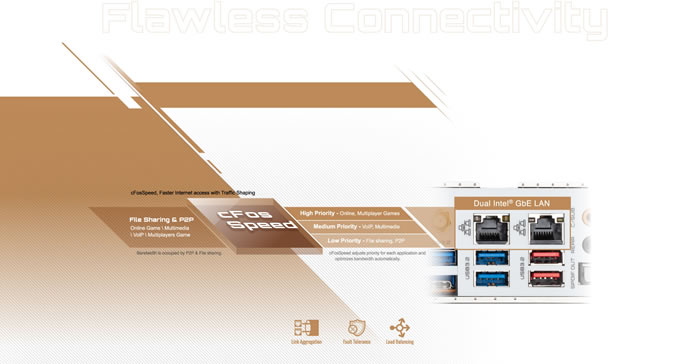 High-Bandwidth and Low-Latency Access-Layer Network Support Dual Intel® LAN
With both LAN ports designed, you'll benefit from increased bandwidth for speed, automated load balancing for smoother data flow, and instant failover if anything goes wrong. Dual Intel® GbE LAN ensures the best throughput performance as well as better support for diverse operating systems. Intel® LAN features cFosSpeed, a network traffic management application which helps to improve network latency and maintain low ping times.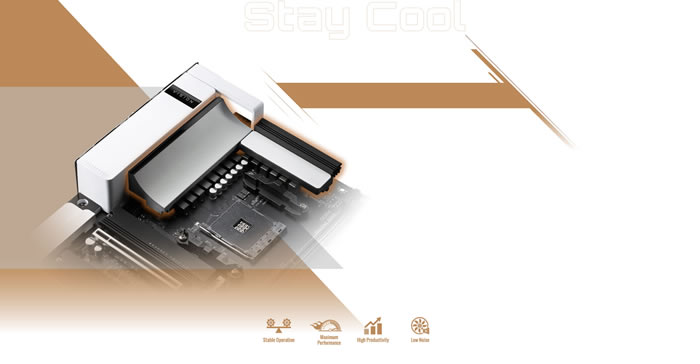 Cooling Technology
Effective cooling solution is essential for a heavy design workload to get away with slow down, crashes, and unexpected shutdown. Unconventional Heatsinks is designed for better thermal dissipation but also aesthetically appealing to creators. Iconic curved heatsink covers the hottest VRM area to ensure efficient power delivery for stable performance. Creators transfer larger file with un-throttled storage performance by efficient M.2 heatsinks.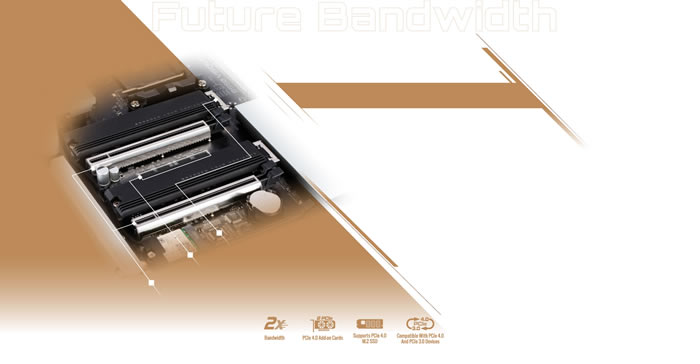 PCI Express 4.0 Hardware Design
For most prosumers and content creators, high bandwidth storage and high performance graphics card or accelerator cards are critical for their projects. This is especially true for 3D rendering and creating high resolution textures. To support most cutting edge devices, this motherboard uses the groundbreaking PCIe 4.0 hardware design. From PCB, several new IC to device connectors, everything that the PCIe 4.0 signal goes is a completely new generation, to make sure your content creation PC is future proof.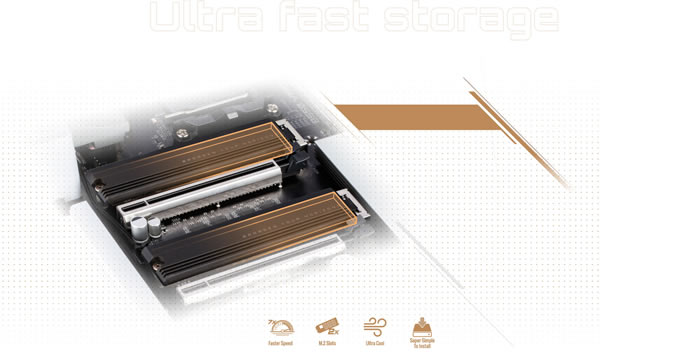 PCIe M.2
Faster Speed. More Space.
M.2 Drives keep the load times away. Breaking the barriers of SATA limitations. M.2 PCIe SSD gives you X7 faster data transferring experience compared to 2.5" SATA solid state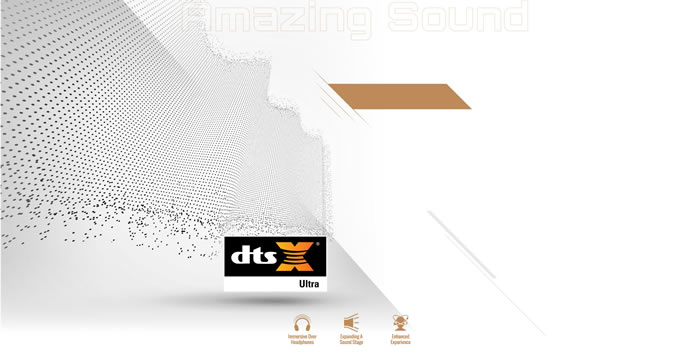 DTS:X® ULTRA
Immersive sounds to go
DTS:X Ultra is capable of delivering consumers a truly premium entertainment experience by completely surrounding the listener and expanding the sound stage to create a more immersive environment. Supports channel-based, scene based, and object-based audio. Also, it takes movies, music, and interactive gaming experiences to an exciting new level