GIGABYTE B660M DS3H DDR4 Intel B660 Chipset (Socket 1700) Motherboard overview
6+2+1 PHASE HYBRID POWER DESIGN
Cleaner and more efficient power delivery to the CPU with better thermal performance ensures stability under high CPU frequencies and heavy loading.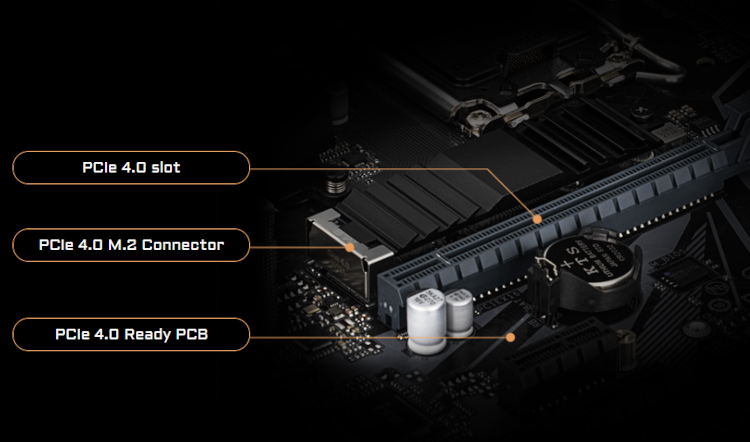 PCIE 4.0 DESIGN
GIGABYTE B660 Motherboards are ready to work with PCIe 4.0 devices which are expected to experience twice the bandwidth of the previous generation. To reach the high speed and maintain good signal integrity, GIGABYTE B660 motherboards use a low impedance PCB to provide maximum performance.
DDR4 XMP
GIGABYTE is offering a tested and proven platform that ensures proper compatibility with memory profiles up to 5333MHz and beyond. All users need to do to attain this performance boost is to ensure that their memory module is XMP capable and that the XMP function is activated and enabled on their GIGABYTE motherboard.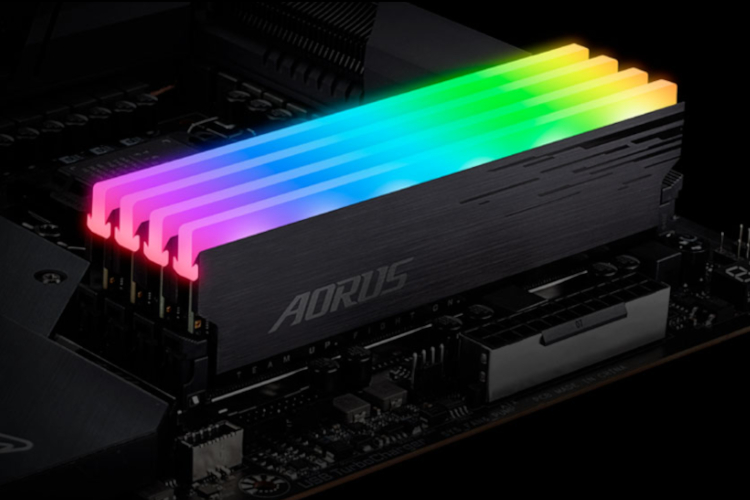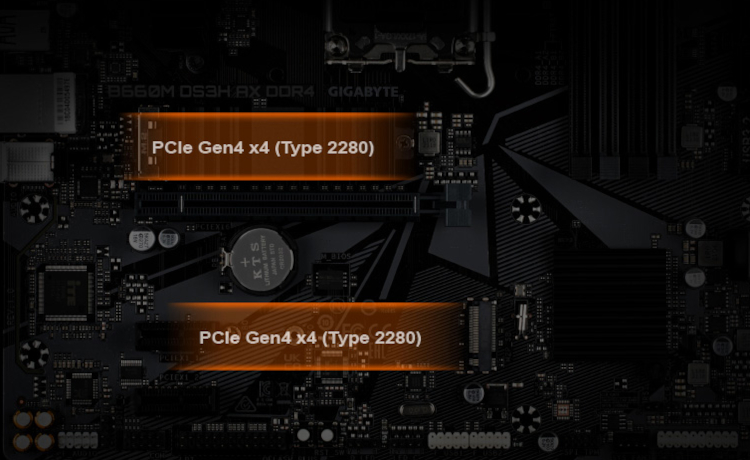 DUAL PCIE 4.0 x4 M.2 CONNECTORS
Dual PCIe 4.0 x4 M.2 Connectors with Thermal Guard
HYBRID CORE OPTIMISATION
With the new Intel Hybrid technology, GIGABYTE has exclusively created two new "CPU Upgrade" BIOS profiles to meet different user scenarios by adjusting P-Core and E-Core activation and voltage policy.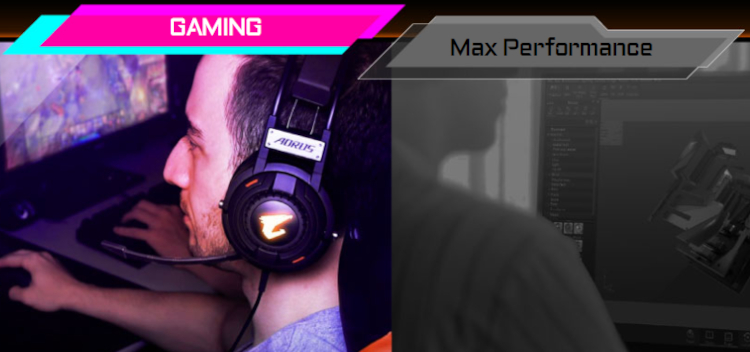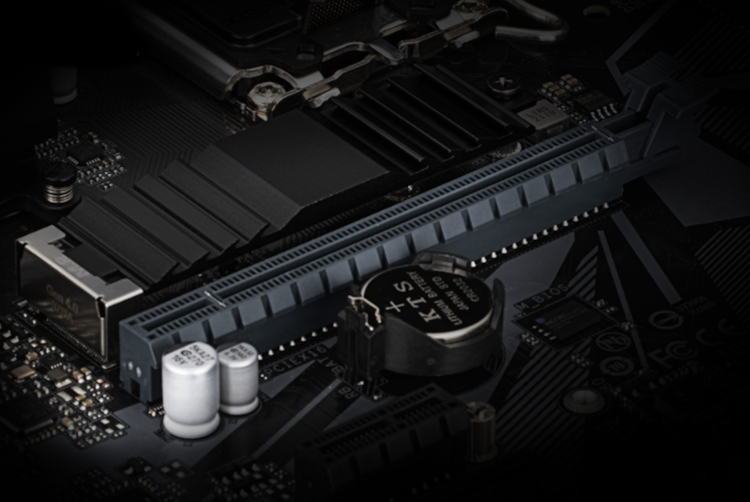 GIGABYTE M.2 THERMAL GUARD
With durability in mind, GIGABYTE provides a thermal solution for M.2 SSD devices. The M.2 Thermal Guard prevents throttling and bottlenecks from high speed M.2 SSDs as it helps to dissipate heat before it becomes an issue.
SMART FAN 6
Smart Fan 6 contains several unique cooling features to ensure your PC will maintain its performance while staying cool and quiet. Multiple fan headers can support PWM/DC fan and pump, and users can easily define each fan curve based on different temperature sensors across the board via an intuitive user interface.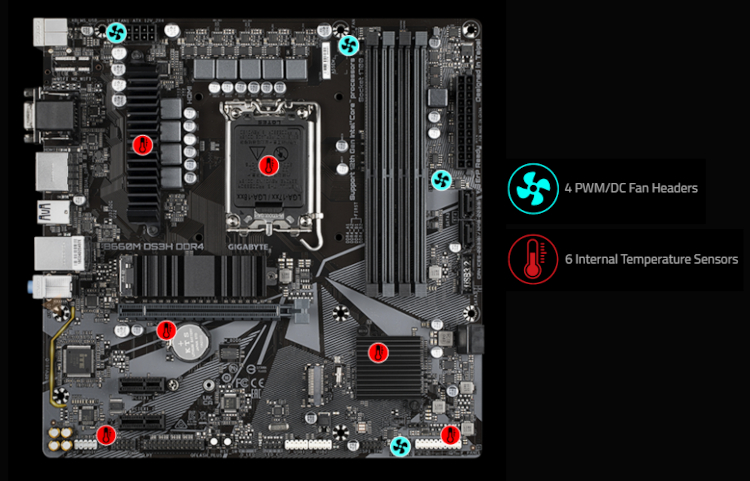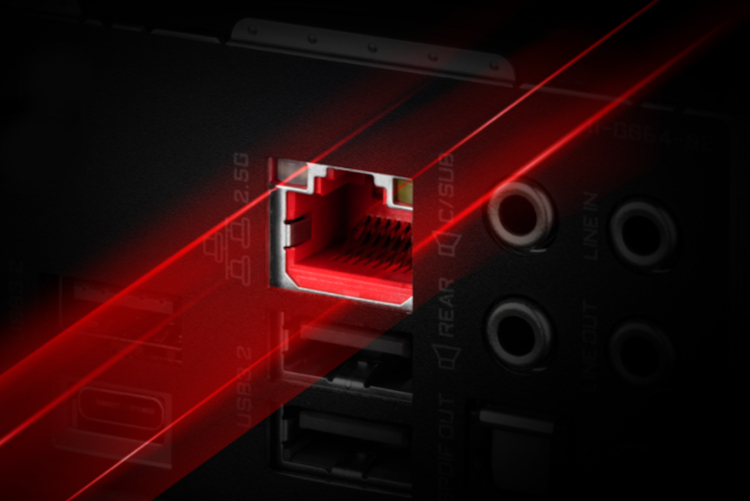 2.5GbE LAN ONBOARD
2.5G LAN provides up to 2.5 GbE network connectivity, with at least 2 times faster transfer speeds compared to typical 1 GbE networking, perfectly designed for gamers with ultimate online gaming experience.
HI-FI AUDIO
GIGABYTE motherboards use high-end audio capacitors. These high quality capacitors help deliver high resolution and high fidelity audio to provide the most realistic sound effects for gamers. Additionally GIGABYTE have implemented an audio noise guard that essentially separates the motherboards sensitive analog audio components from potential noise pollution at the PCB level.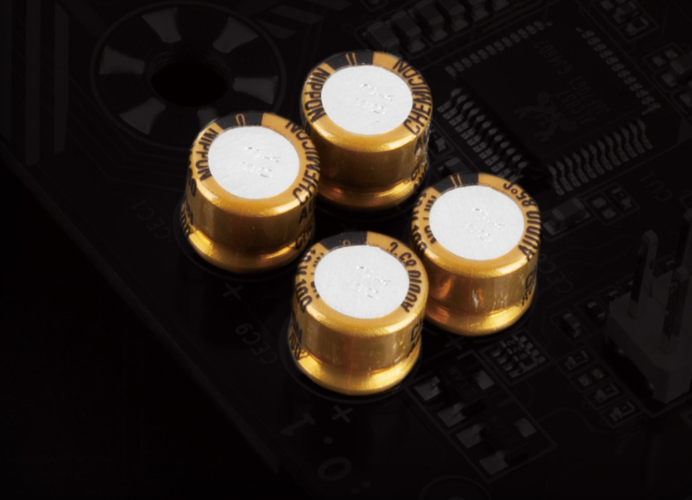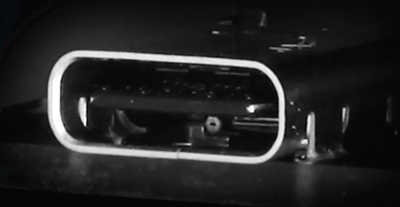 CONNECTING TO THE FUTURE
USB Type-C is a new reversible connector that is loaded with useful features such as USB 3.2 Gen2 support for 10Gb/s transfer speed. Powered by the Intel USB 3.2 Gen2 controller, this little port provides the best USB Type-C® experience possible.
HDMI 2.0
HDMI 2.0, which is backwards compatible with HDMI 1.4, offers 18 Gb/s of bandwidth - nearly twice that of the previous generation. This unlocks the potential for users to transfer multiple video streams, as well as a native cinematic 21:9 ratio (which most movies are shot in), offering the best visual experience for viewers.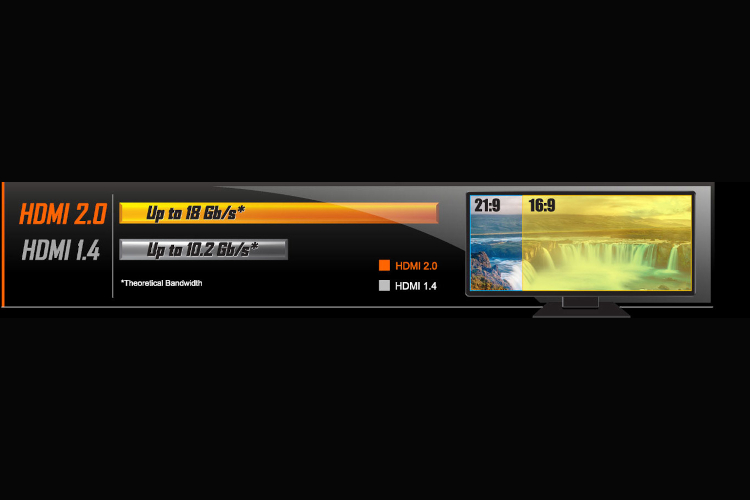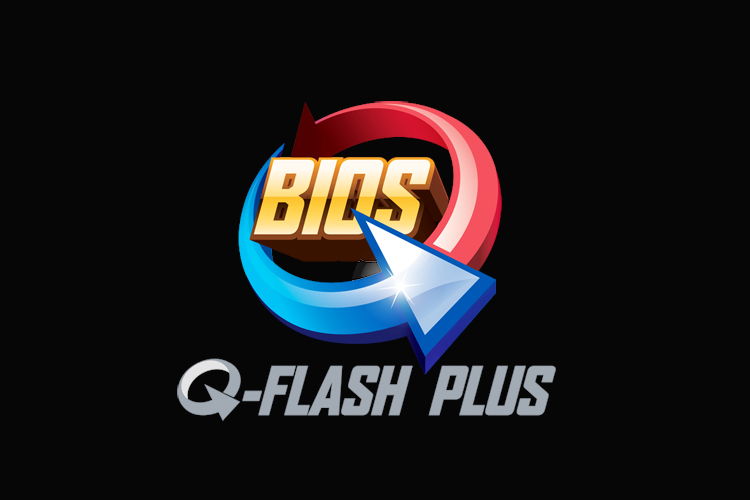 Q-FLASH PLUS
With GIGABYTE Q-Flash Plus, you don't need to install the CPU, memory and graphics card nor enter the BIOS menu to flash the BIOS. Just download and save a new BIOS file onto a USB flash drive, then press the dedicated Q-Flash Plus button and you are good to go!
SOLID PIN POWER CONNECTORS
GIGABYTE B660 motherboards feature solid plated ATX 12V 8pin power connectors to offer a stable power supply during CPU overloading.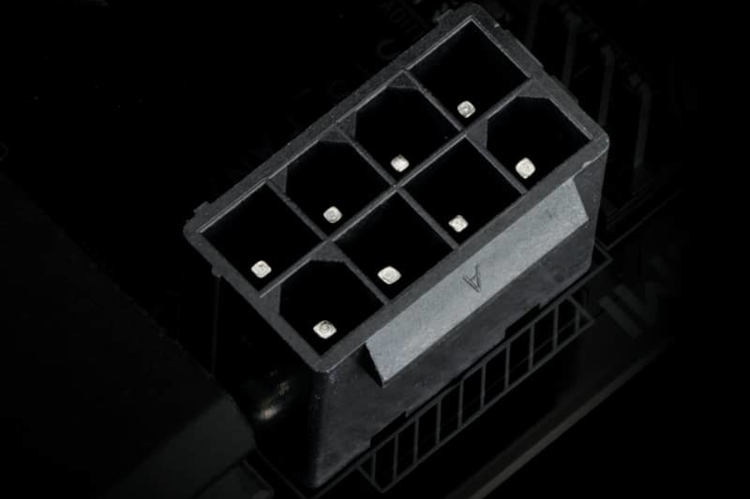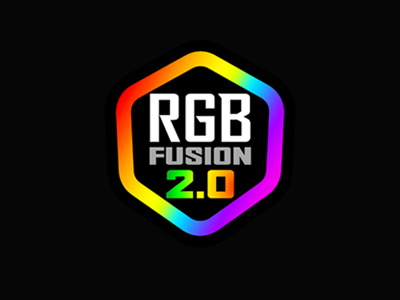 RGB FUSION 2.0
GIGABYTE B660 motherboards feature RGB FUSION 2.0 to offer lighting effect options and customized settings with outstanding aesthetics to let enthusiasts building a stylish and unique gaming PC.
ULTRA DURABLE BIOS
The BIOS is essential for users during initial setup to allow for the most optimal settings. With a new GUI and easier to use functionality, GIGABYTE has been able to reinvent the BIOS to give users a better experience while setting up their new system.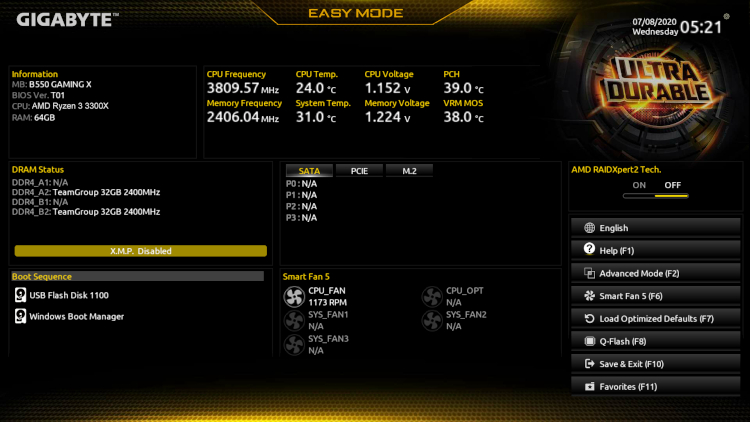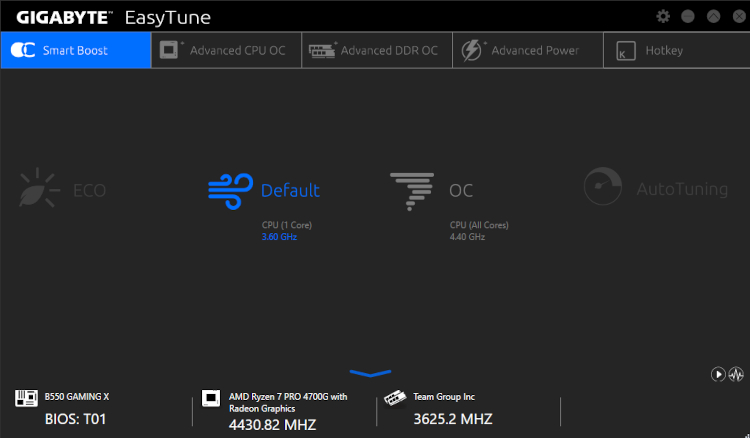 EASYTUNE
GIGABYTE's EasyTune is a simple and easy-to-use interface that allows users to fine-tune their system settings or adjust system and memory clocks and voltages in a Windows environment. With Smart Quick Boost, one click is all it takes to automatically overclock your system, giving an added performance boost when you need it the most.
SYSTEM INFORMATION VIEWER
GIGABYTE System Information Viewer is a central location that gives you access to your current system status. Monitor components such as the clocks and processor, set your preferred fan speed profile, create alerts when temperatures get too high or record your system's behavior.