Gigabyte GA-AX370M-GAMING 3 AMD AM4 X370 Micro-ATX Motherboard overview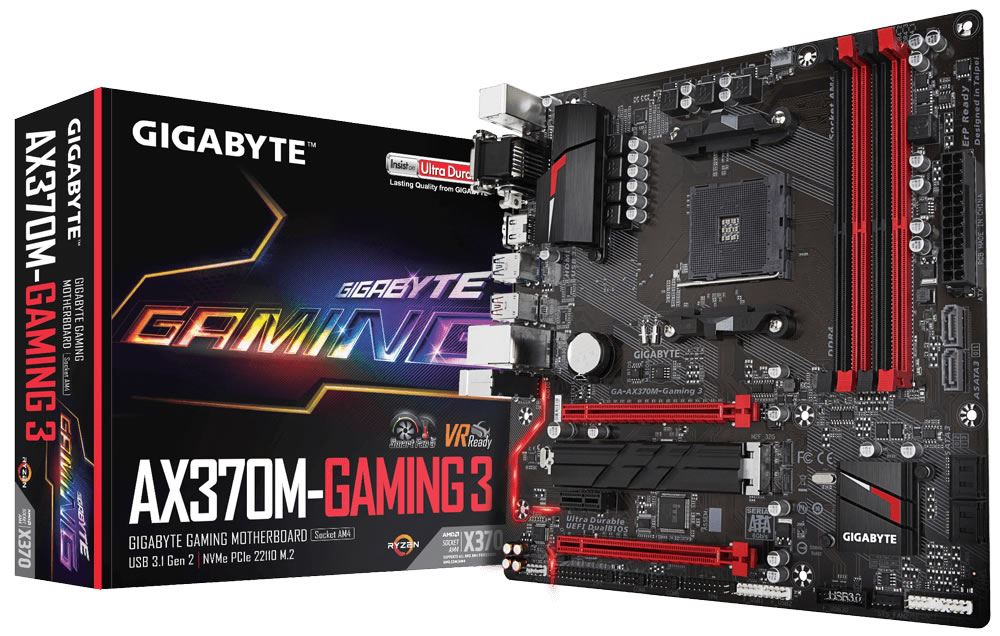 Gigabyte GA-AX370M-GAMING 3 AMD AM4 X370 Micro-ATX Motherboard
Smart Fan 5
With Smart Fan 5 users can ensure that their gaming PC can maintain its performance while staying cool. Smart Fan 5 allows users to interchange their fan headers to reflect different thermal sensors at different locations on the motherboard. Not only that, with Smart Fan 5 more hybrid fan headers that support both PWM and Voltage mode fans have been introduced to make the motherboard more liquid cooling friendly.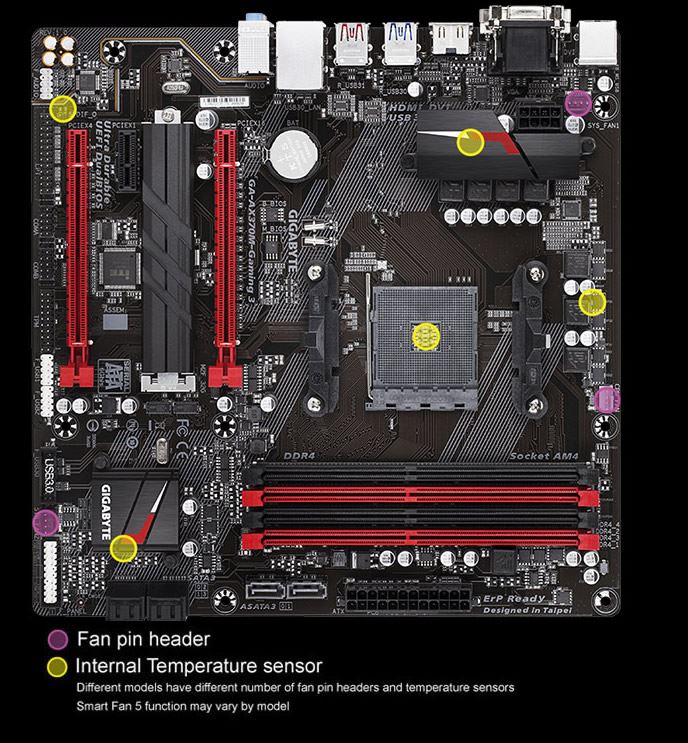 Immersive VR Gaming Experience
> VR requires more performance than Full HD graphics for a steady 90FPS or greater.
> Only Gaming PCs can provide the best VR experience.
Fast Onboard Storage with NVMe PCIe Gen3 x4 110mm M.2 (Up to 32 Gb/s)
GIGABYTE's M.2 solution offers considerably faster storage performance and support for both PCIe and SATA interfaces for M.2 SSD devices.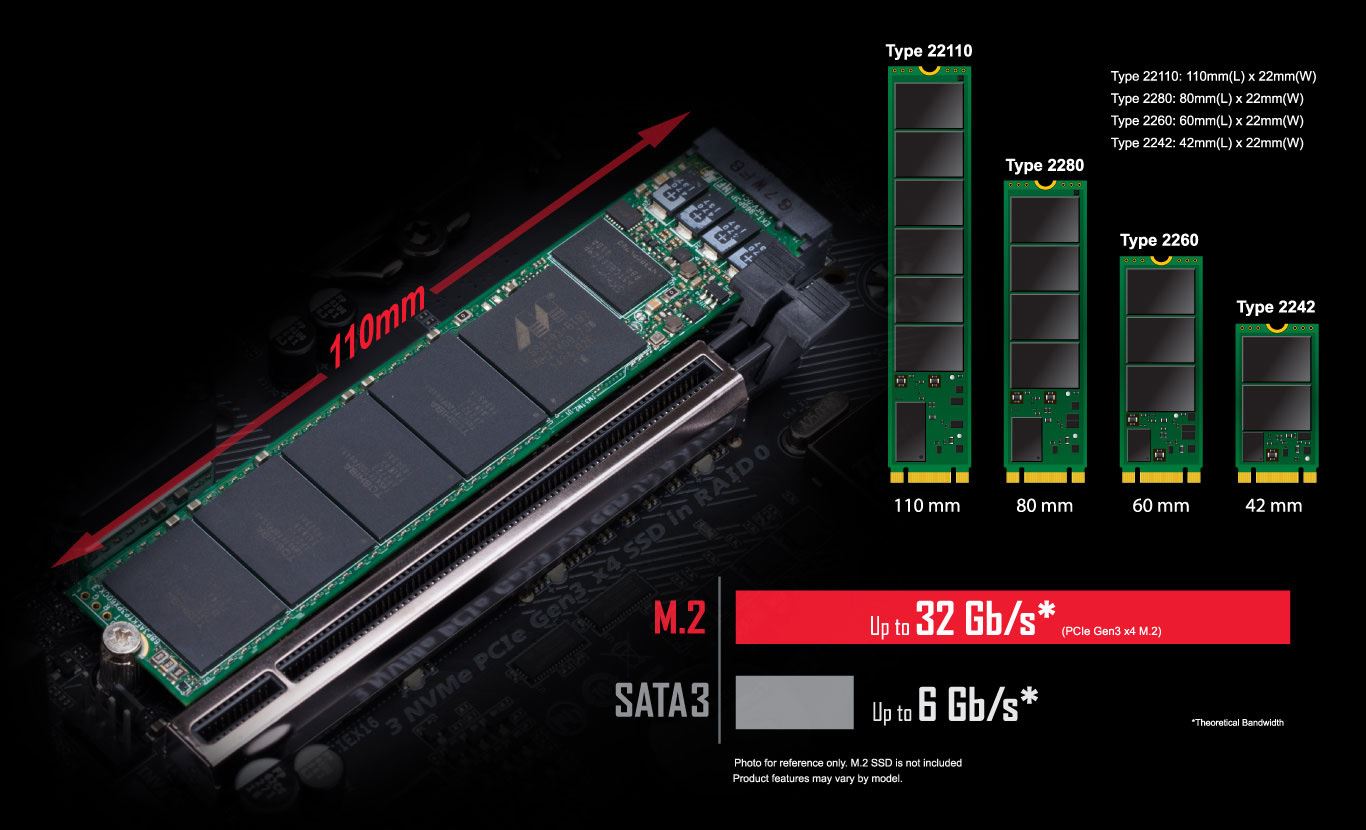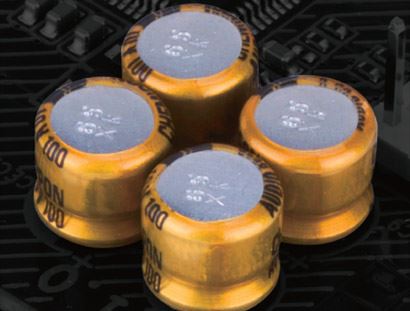 High Quality Onboard Audio Design
Delivers high quality sound resolution and sound expansion to create the most realistic sound effects for professional gamers.
Humidity Protection Glass Fabric PCB
There is nothing more harmful to the longevity of your PC than moisture, and most parts of the world experience moisture in the air as humidity at some point during the year. GIGABYTE motherboards have been designed to make sure that humidity is never an issue, incorporating a new Glass Fabric PCB technology that repels moisture caused by humid and damp conditions. Glass Fabric PCB technology uses a new PCB material which reduces the amount of space between the fiber weave, making it much more difficult for moisture to penetrate compared to traditional motherboard PCBs. This offers much better protection from short circuit and system malfunction caused by humid and damp conditions.