Gigabyte GV-RXVEGA56GAMING OC-8GD Radeon RX VEGA 56 Gaming OC 8GB Graphics Card overview
Gigabyte Radeon™ RX VEGA 56 GAMING OC 8G
WINDFORCE 2X COOLING SYSTEM
The WINDFORCE 2X cooling system features two 100mm unique blade fans, alternate spinning fan design, pure copper composite heat-pipes direct touch GPU, angular fin design, semi-passive 3D active fan, advanced copper back plate with heat-pipe, together delivering an effective heat dissipation capacity for higher performance at lower temperatures.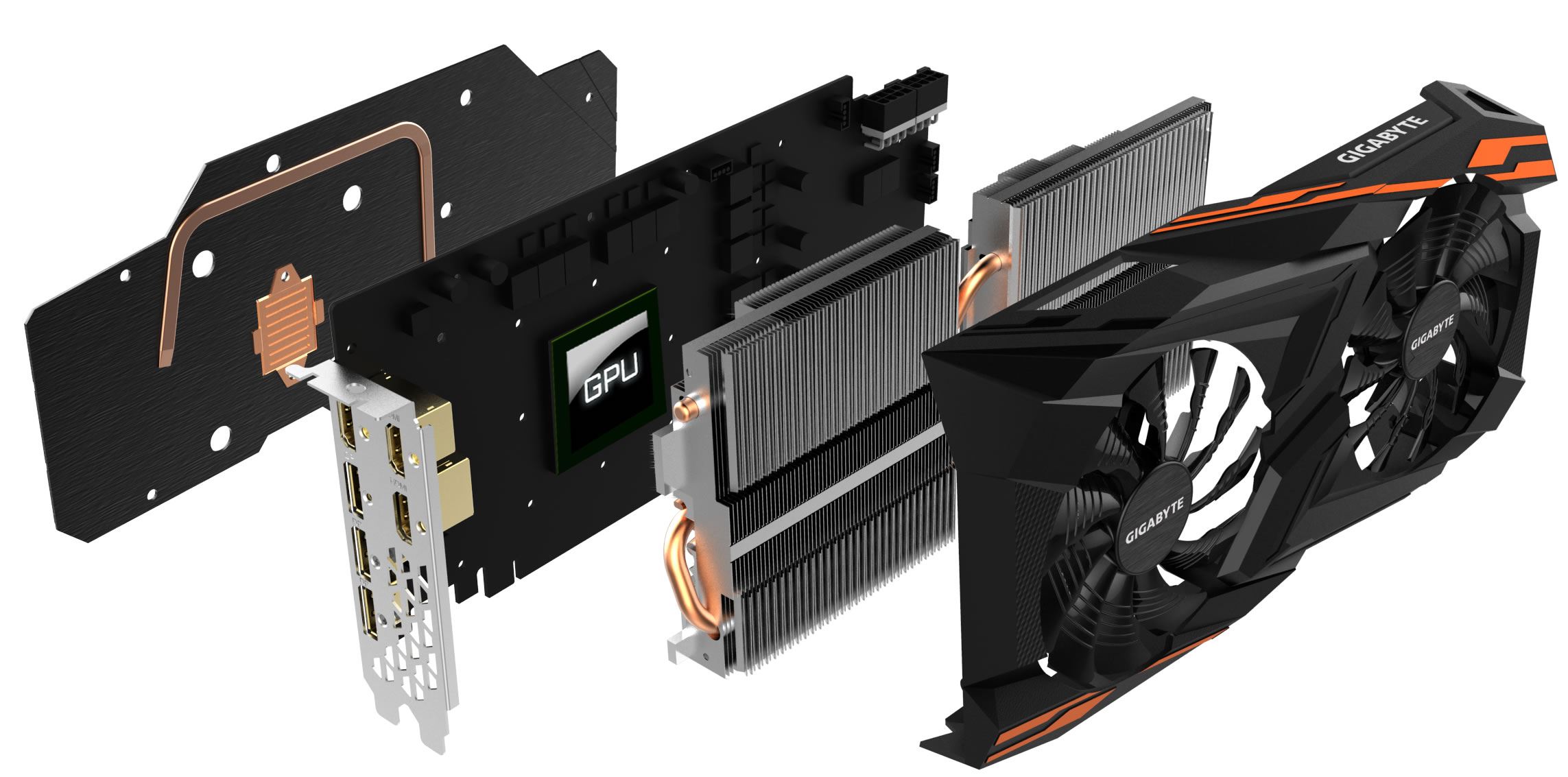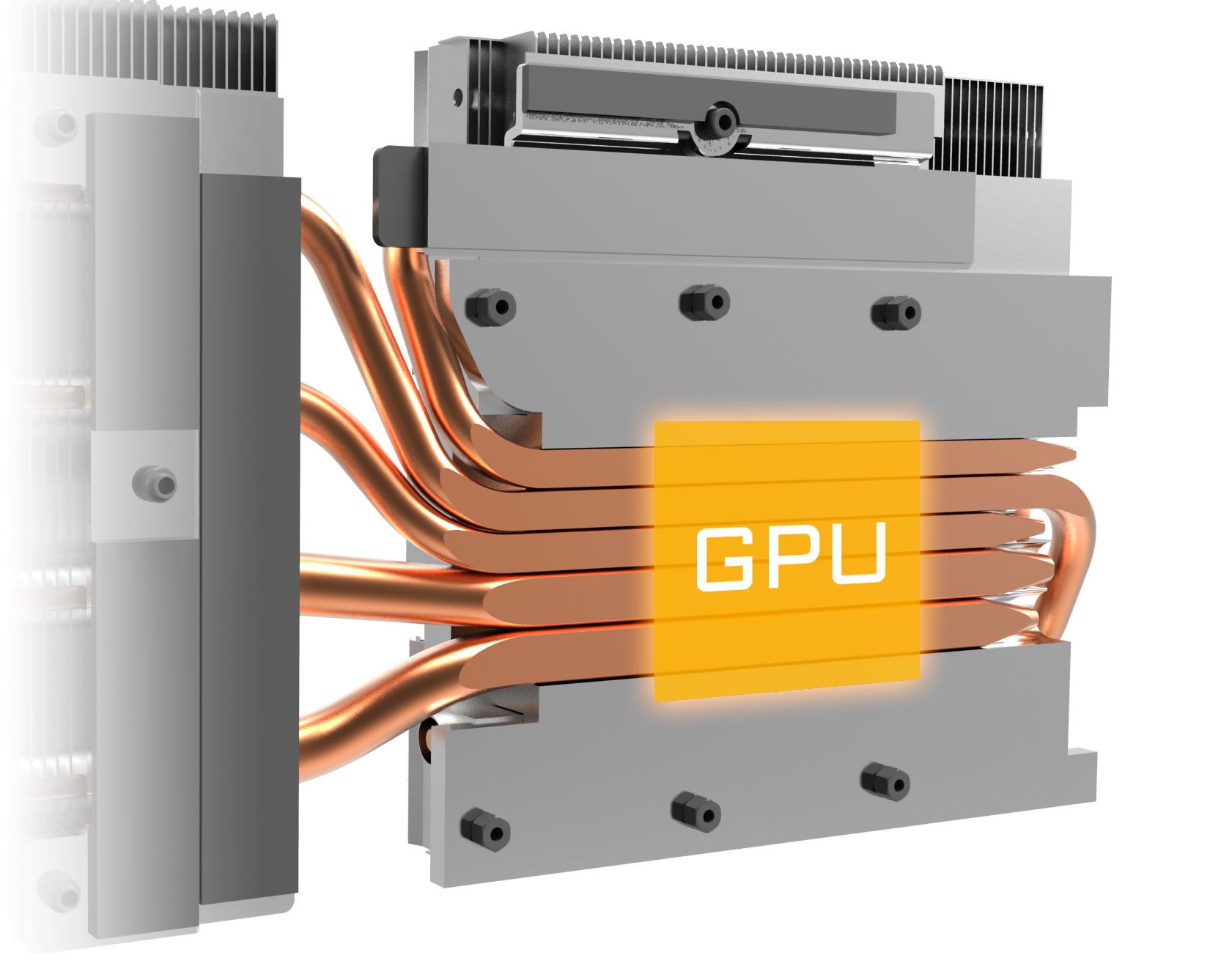 HEAT PIPE DIRECT TOUCH GPU
The pure copper heat pipes are shaped to maximize the direct contact area to the GPU for enhanced thermal transfer.
ADVANCED COPPER BACK PLATE COOLING WITH HEAT-PIPE
Excessive heat from GPU not only gets dissipated utilizing the massive cooling module in the front but also through the back side with a copper plate, providing a well-rounded thermal solution for the GPU. And additional heat-pipe on the back can dissipate more heat from the key components.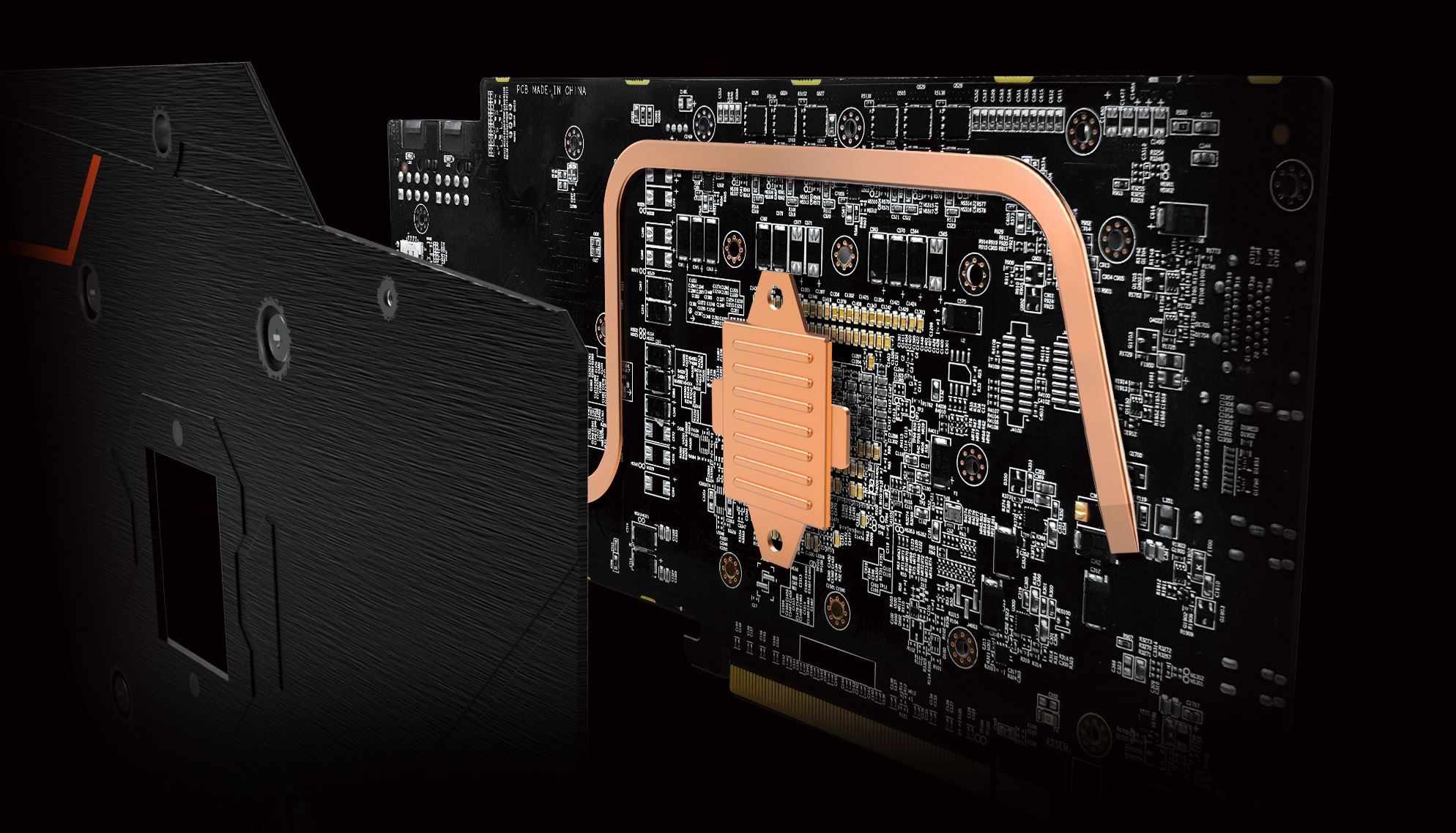 UNIQUE BLADE FAN DESIGN
The airflow is spilt by the triangle fan edge, and guided smoothly through the 3D stripe curve on the fan surface, effectively enhancing the air flow by 23% over traditional fan.
3D ACTIVE FAN
The 3D Active Fan provides semi-passive cooling, the fans will remain off when the GPU is under a set loading or temperature for low power gaming. It allows gamers to enjoy gameplay in complete silence when the system is running light or idle.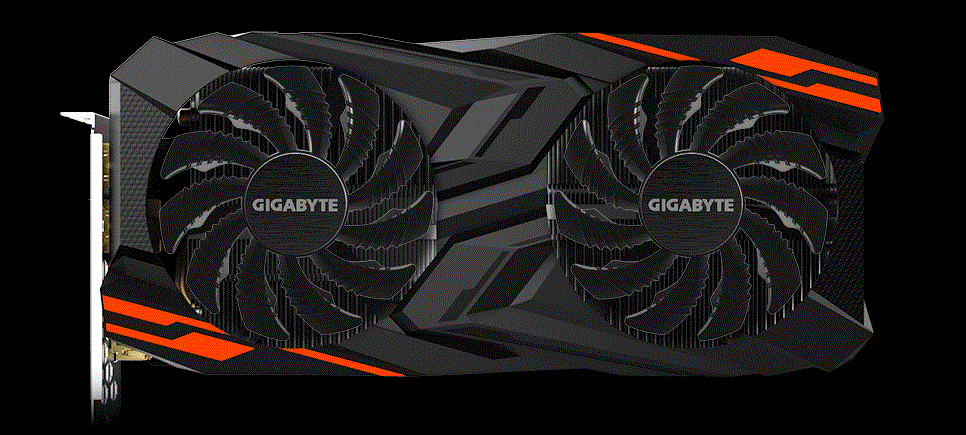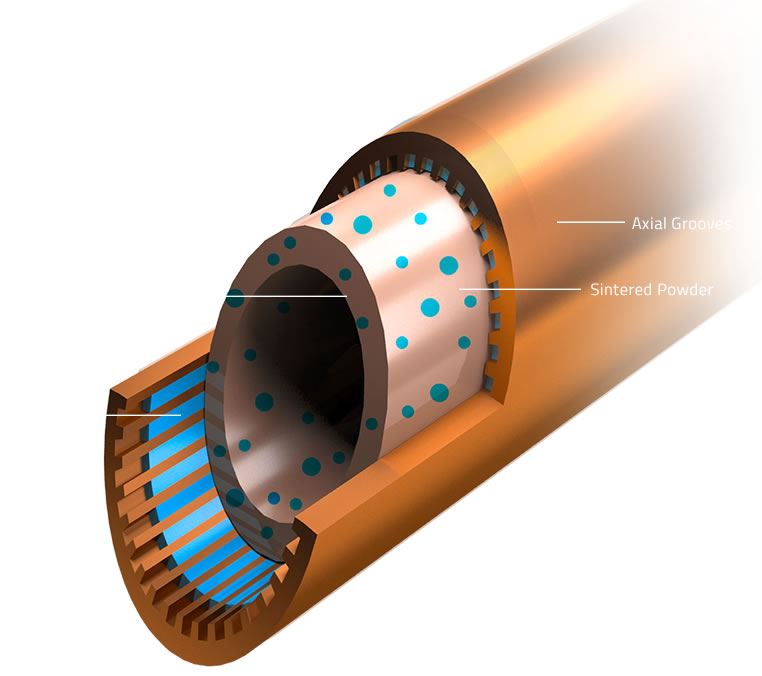 COMPOSITE HEAT-PIPES
The composite heat-pipes combines both thermal conductivity and phase transition for efficiently managing the transfer of heat between two solid interfaces which increases 29% of cooling capacity.
ALTERNATE SPINNING FAN DESIGN
Optimize air flow by the alternate spinning fans that reduce air turbulence and effectively dissipate the heat.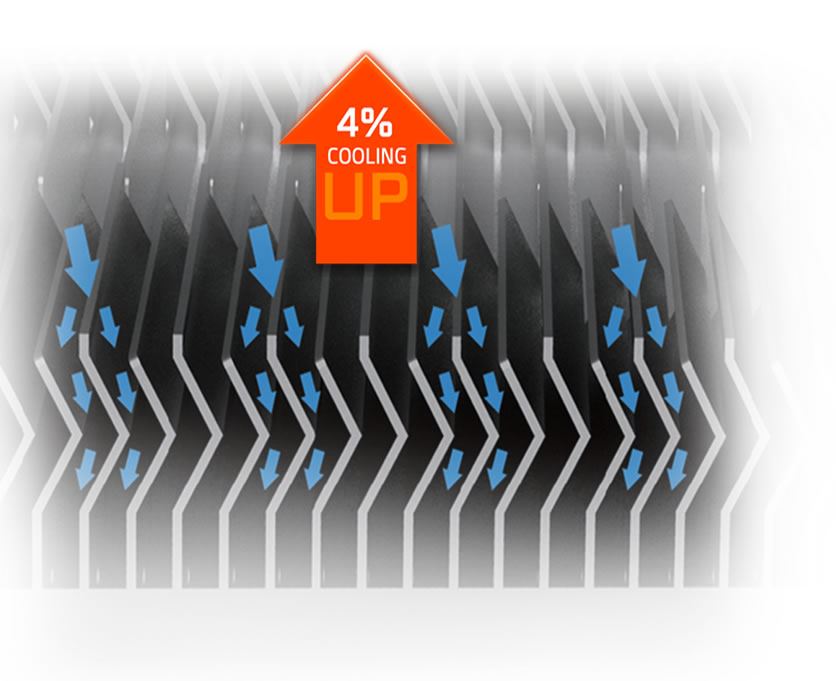 ANGULAR FIN DESIGN
The angular and unequal fins height does not only channel the airflow through the fins and enlarge the contact surface but also results in a lower noise level and better cooling capacity.