GIGABYTE NVIDIA GeForce GTX 1660 WINDFORCE 2X OC 6GB GDDR5 Graphics Card overview
16: THE GAMING SUPERCHARGER
The GeForce GTX 1660 Ti and 1660 are built with the breakthrough graphics performance of the NVIDIA Turing architecture. Easily upgrade your PC and get performance that rivals the GeForce GTX 1070*, a 16 Series GPU is a blazing-fast supercharger for today's most popular games, and even faster with modern titles.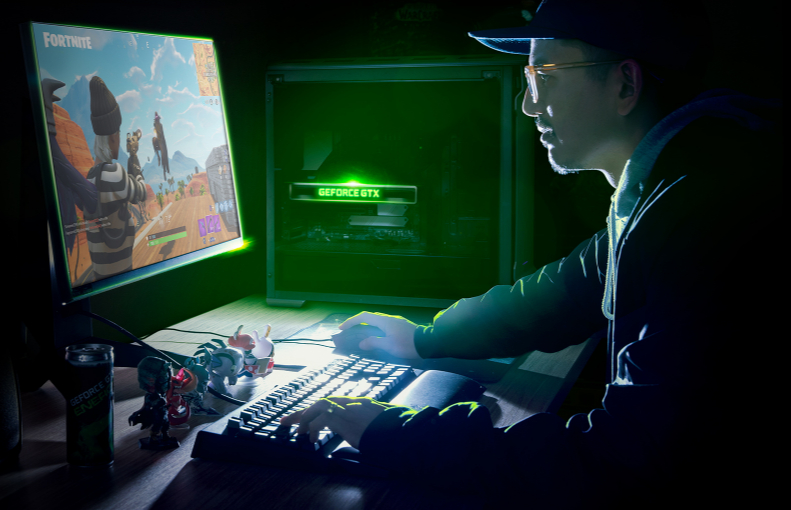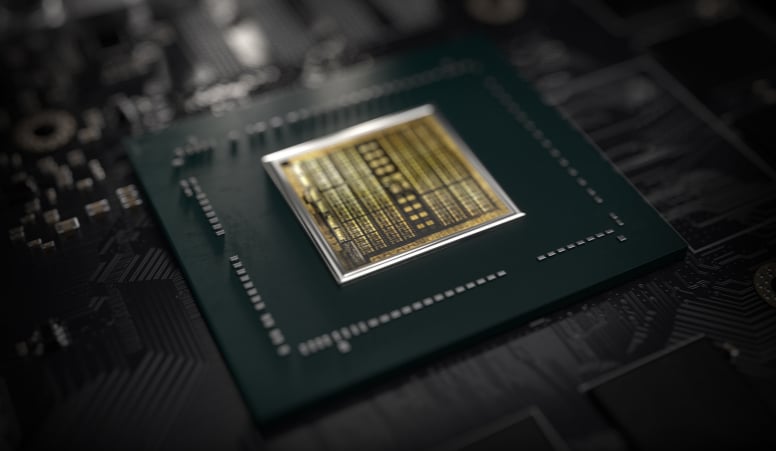 TURING SHADERS
Featuring concurrent execution of floating point and integer operations, adaptive shading technology, and a new unified memory architecture with twice the cache of its predecessor, Turing shaders enable awesome performance increases on today's games. Get 1.4X power efficiency over previous generation for a faster, cooler and quieter gaming experience that take advantage of Turing's advanced graphics features.
AWESOME PERFORMANCE
Easily upgrade your PC and get game ready with performance that rivals the GeForce GTX 1070* on the latest games with the GeForce GTX 1660 Ti and 1660.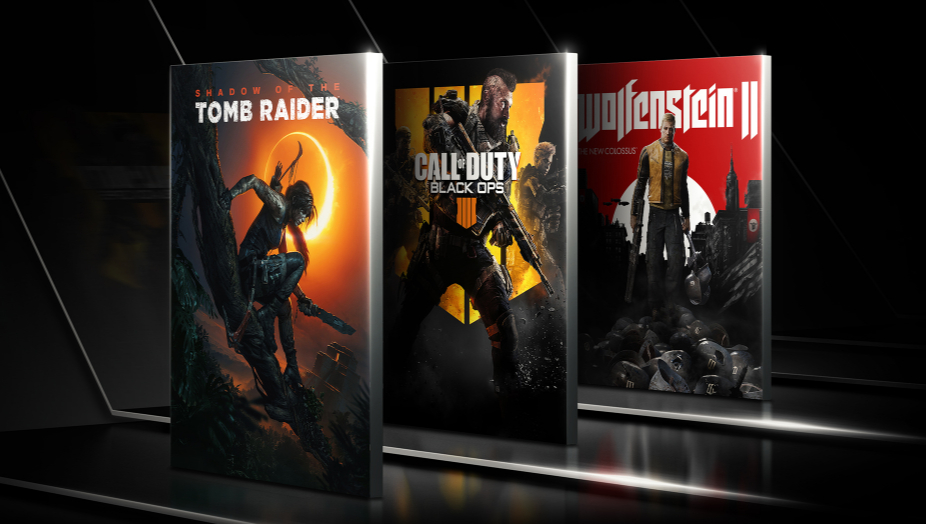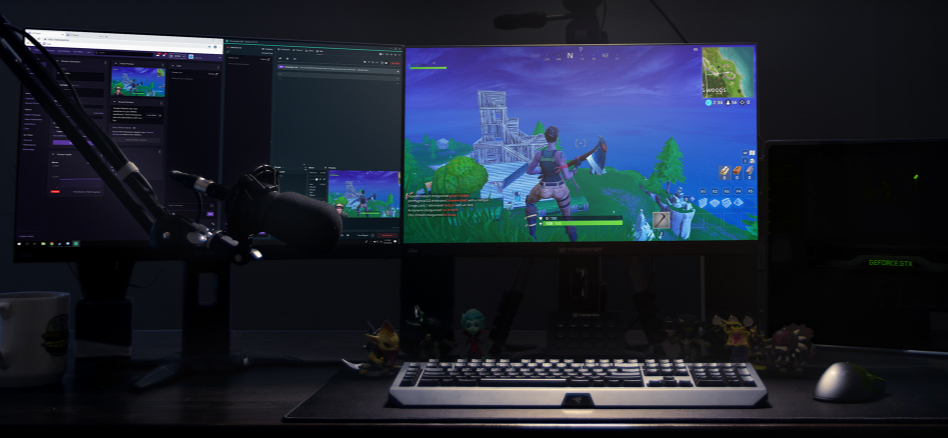 BROADCAST LIKE A PRO
The best of both worlds. GeForce GTX 1660 Ti and 1660's features a dedicated hardware encoders that unlocks the ability to game and stream simultaneously with superior quality. These graphics cards are optimized for your favorite streaming apps to provide maximum performance for your live stream.
GEFORCE EXPERIENCE
Capture and share videos, screenshots, and livestreams with friends. Keep your GeForce drivers up to date. And optimise your game settings. GeForce Experience lets you do it all. It's the essential companion to your GeForce graphics card.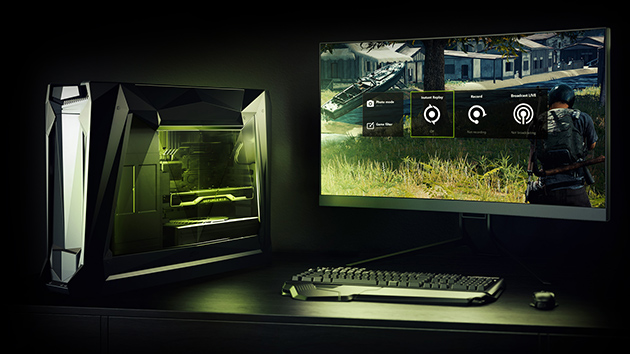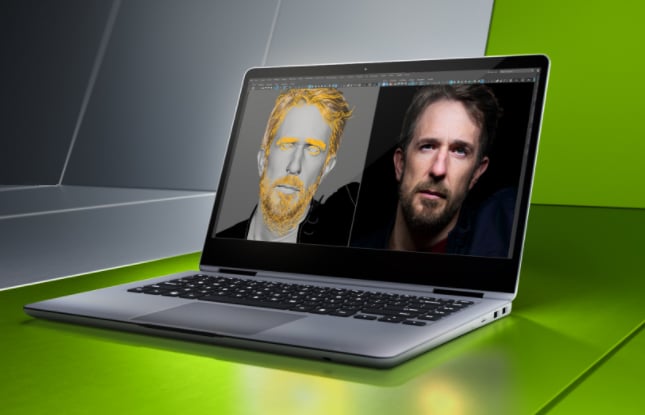 NVIDIA STUDIO
Create without compromise. Studio combines NVIDIA GeForce GPUs with exclusive NVIDIA Studio Drivers designed to supercharge creative applications. Unlock dramatic performance and reliability—so you can create at the speed of imagination.
NVIDIA ANSEL
This powerful photo mode lets you take professional-grade photographs of your games like never before. Now, you can capture and share your most brilliant gaming experiences with super-resolution, 360-degree, HDR, and stereo photographs.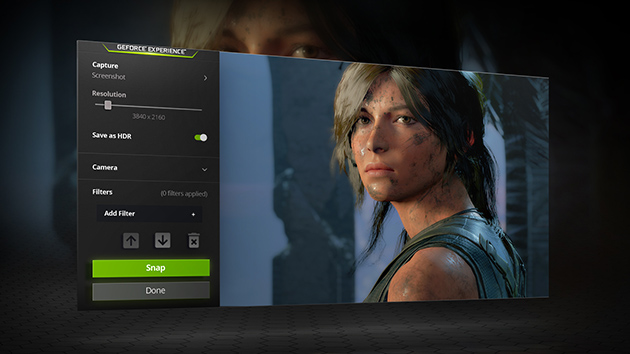 WINDFORCE 2X COOLING SYSTEM
WINDFORCE 2X cooling system features 2x 90mm unique blade fans, alternate spinning fan, a composite copper heat pipe direct touch GPU and 3D active fan functionality, together delivering an effective heat dissipation capacity for higher performance at lower temperatures.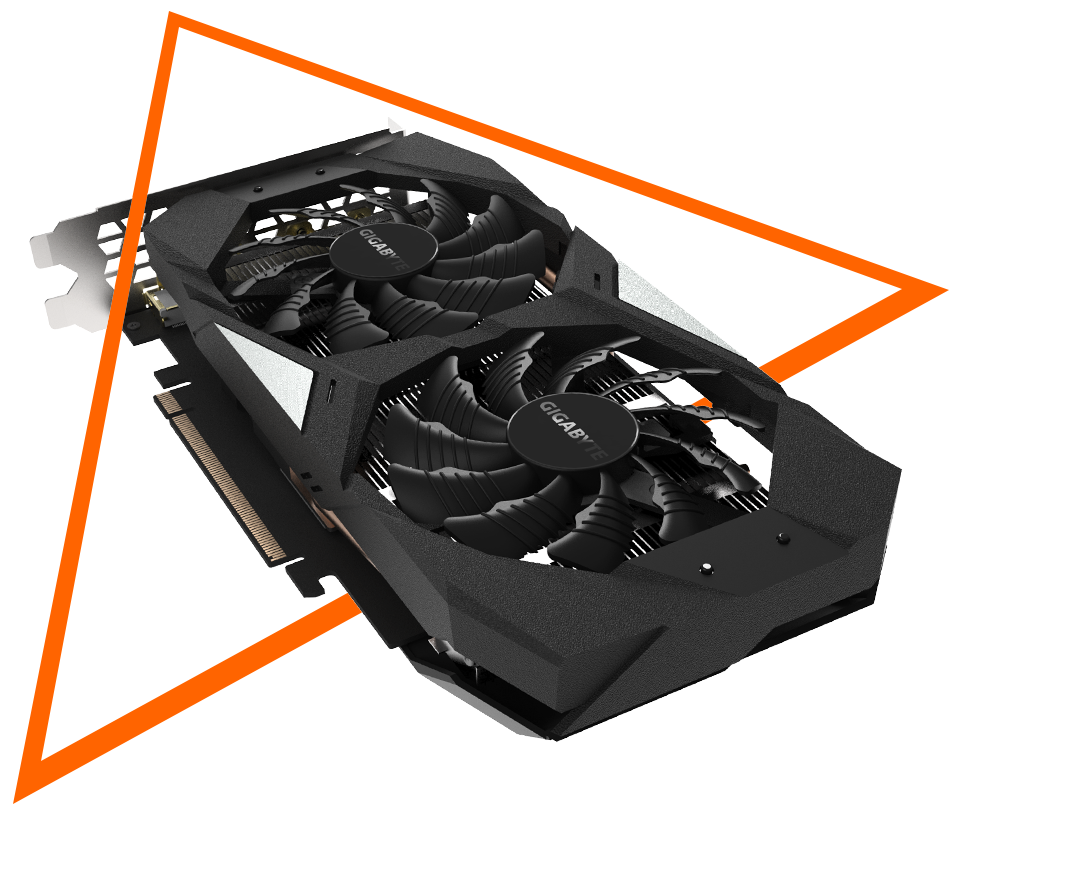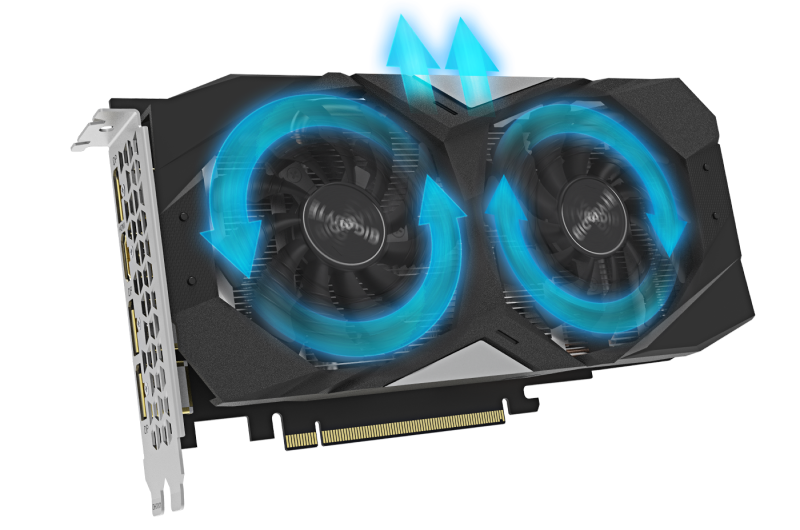 ALTERNATE SPINNING
The GIGABYTE "Alternate Spinning" is the only solution that can solve the turbulent airflow of adjacent fans. Since the adjacent fans rotate in the same direction, the airflow direction is opposite between the fans, which will cause turbulent airflow and reduce heat dissipation efficiency. GIGABYTE turns the adjacent fans in the opposite direction, so that the airflow direction between the two fans is the same, reducing the turbulence and enhancing the airflow pressure.
UNIQUE BLADE FAN
The airflow is spilt by the triangular fan edge, and guided smoothly through the 3D stripe curve on the fan surface, effectively enhancing the airflow.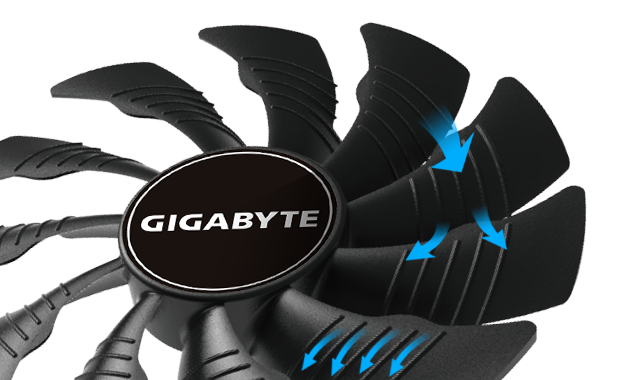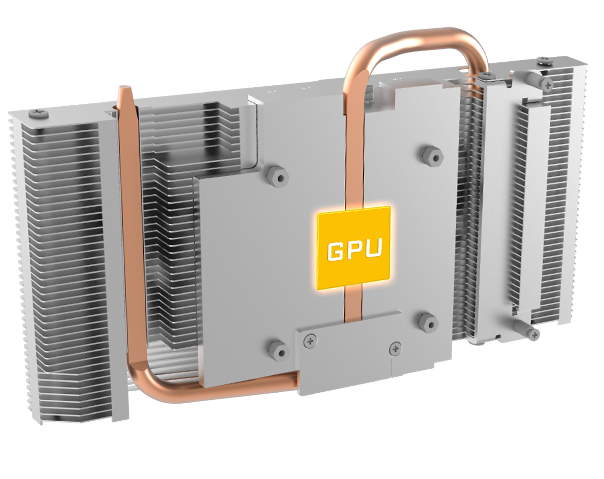 HEAT PIPE DIRECT TOUCH GPU
The shape of the pure copper heat pipe maximizes the direct contact area with the GPU, enhancing heat transfer. The heat pipe also covers the VRAM through a large metal plate contact to ensure proper cooling.
COMPOSITE HEAT-PIPE
The composite heat-pipe combines thermal conductivity and phase transition to efficiently manage the heat transfer between two solid interfaces which increases cooling capacity.