Gigabyte TRX40 Aorus Extreme TRX40 XL-ATX Motherboard overview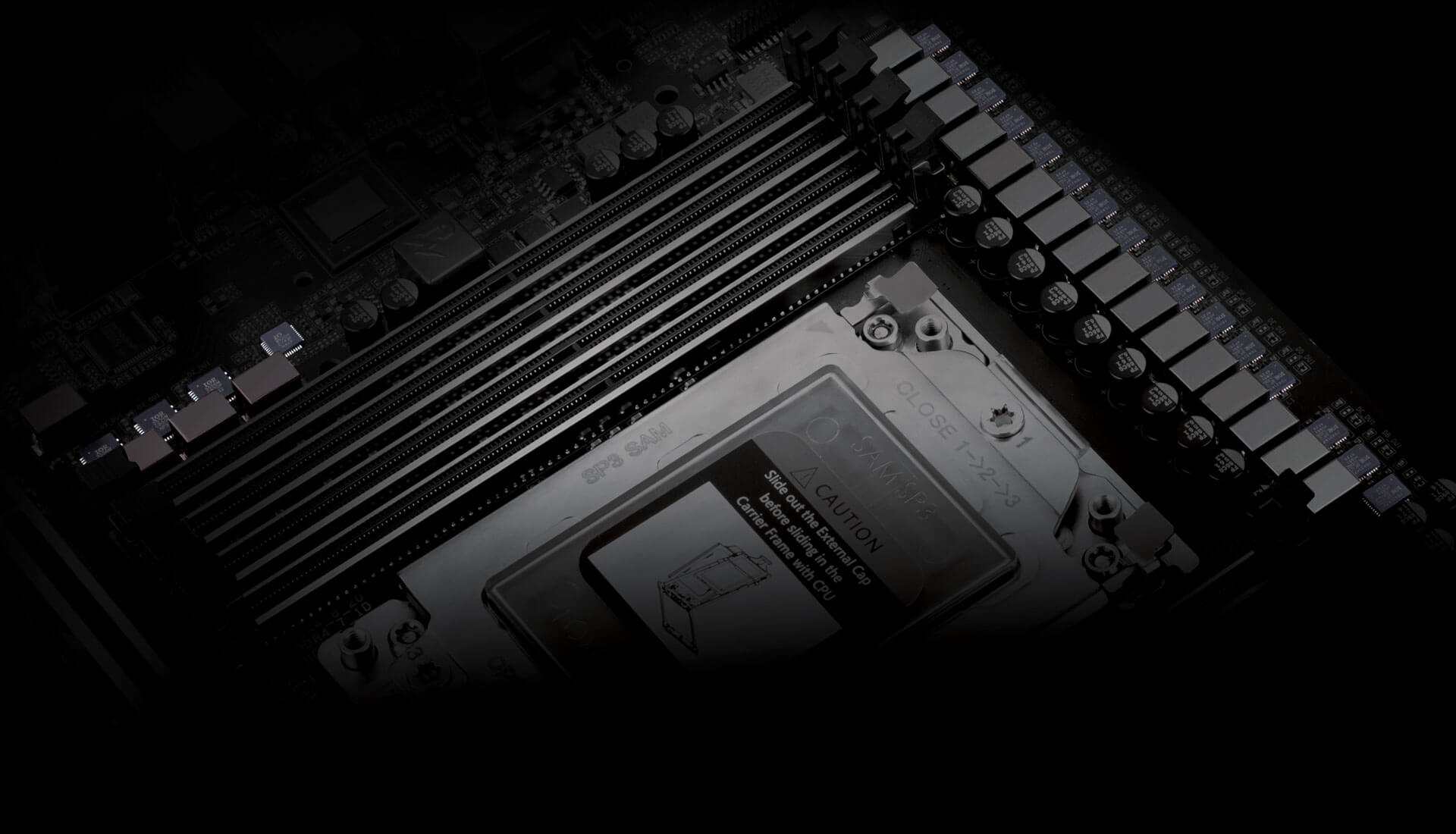 EXTREME POWER DESIGN
To unleash the full potential of the 3rd Generation AMD Ryzen™ Threadripper™ CPU, the motherboard requires the best CPU power design. With the best quality components and GIGABYTE R&D design capability, TRX40 AORUS XTREME is a true beast among motherboards.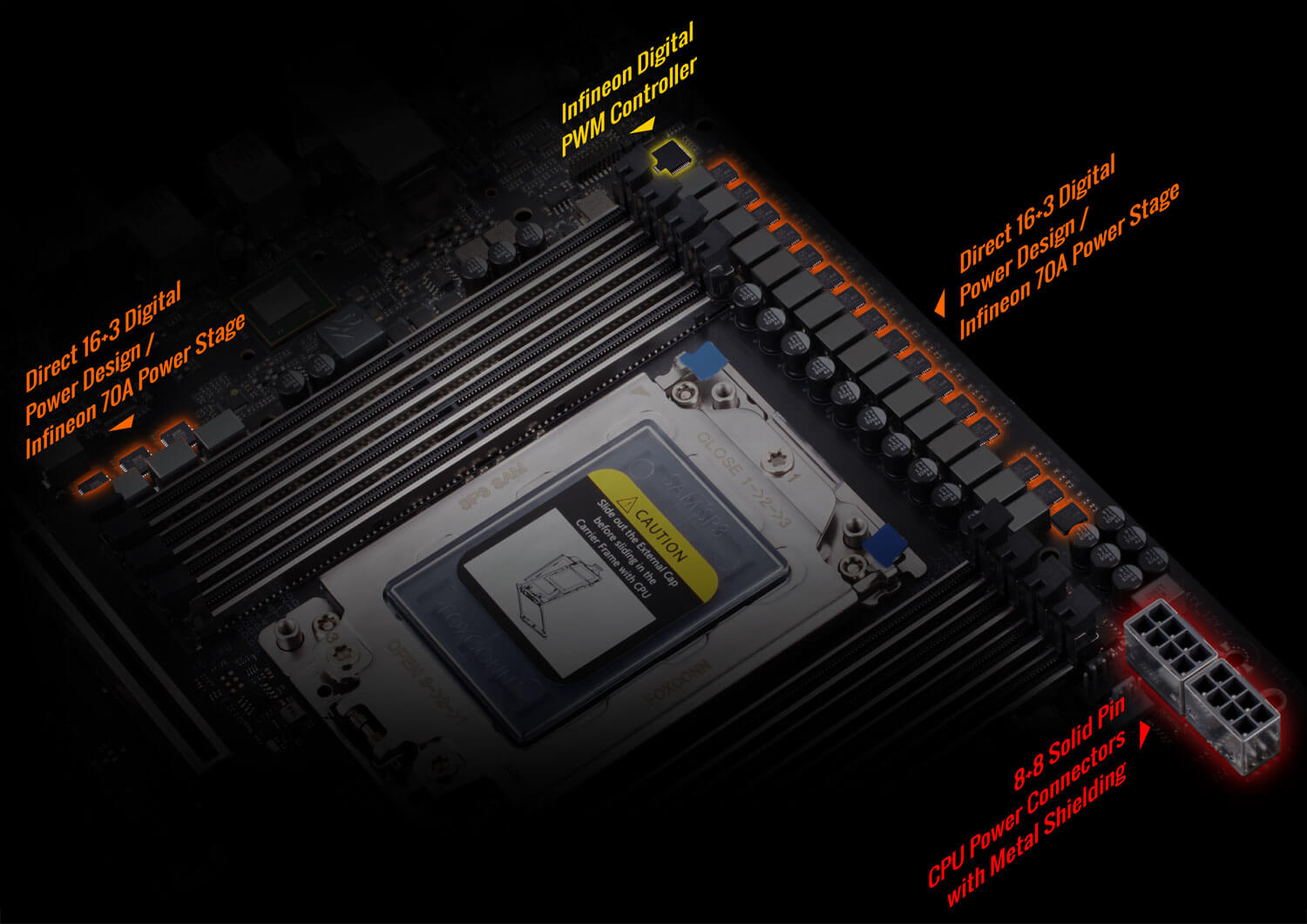 Direct 16+3 Phases Infineon Digital VRM Solution
TRX40 AORUS XTREME motherboard uses latest new generation Infineon multiphase PWM controller, and a total 16+3 phase for vCore and SOC, all with Infineon TDA21472 Power Stage MOSFET which is capable of providing at least 70A of power from each phase, for a total of amazing 1330A. Power design is no longer a bottleneck for this motherboard.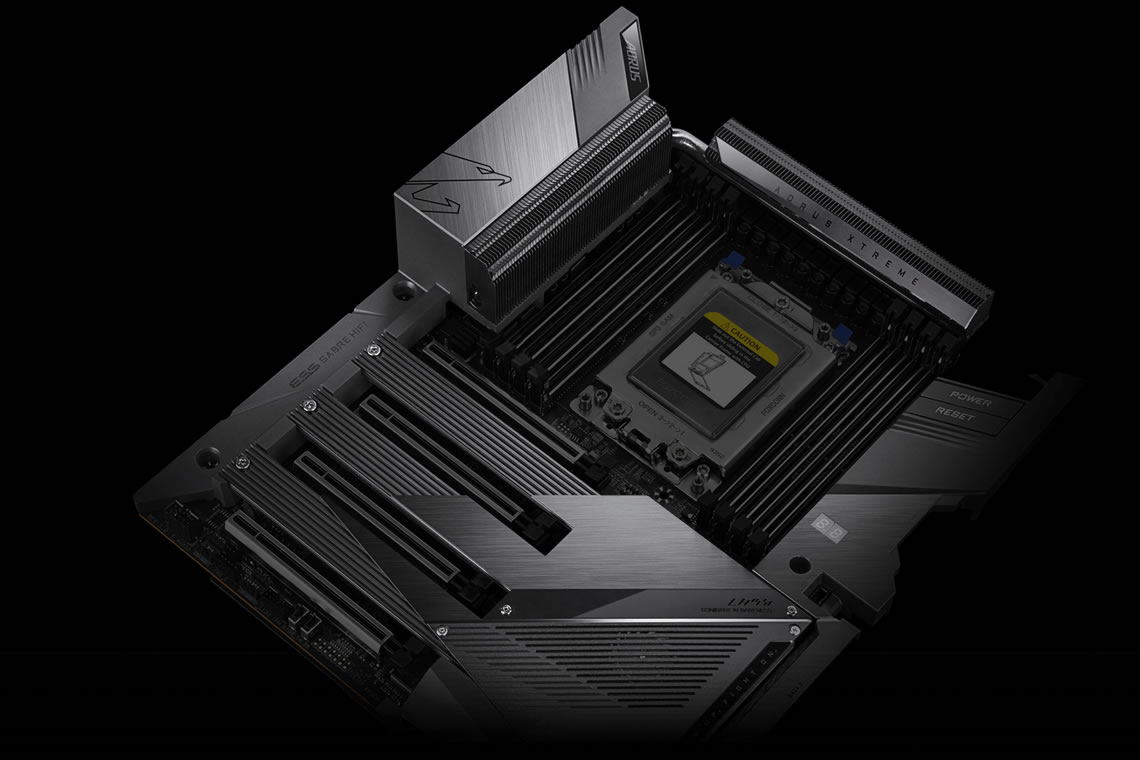 THERMAL REACTIVE ARMOR
TRX40 AORUS XTREME uses some unprecedented and innovative thermal design to ensure CPU, Chipset, SSD stability and low temperature under full loading application and gaming.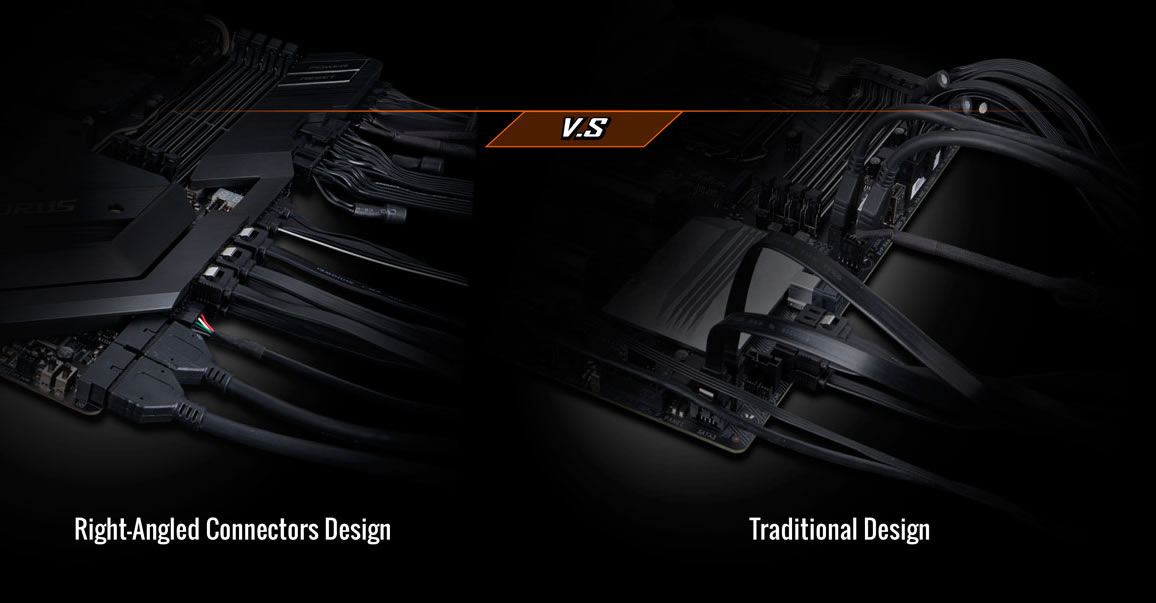 Right-Angled Connectors
TRX40 AORUS XTREME uses revolutionary Right-Angled Connectors design, 90% of pin headers and connectors on motherboard are right-angled and relocated to one side of PCB. The never-seen-before design help easier cable management and better in-chassis air-flow when installing great amount of devices.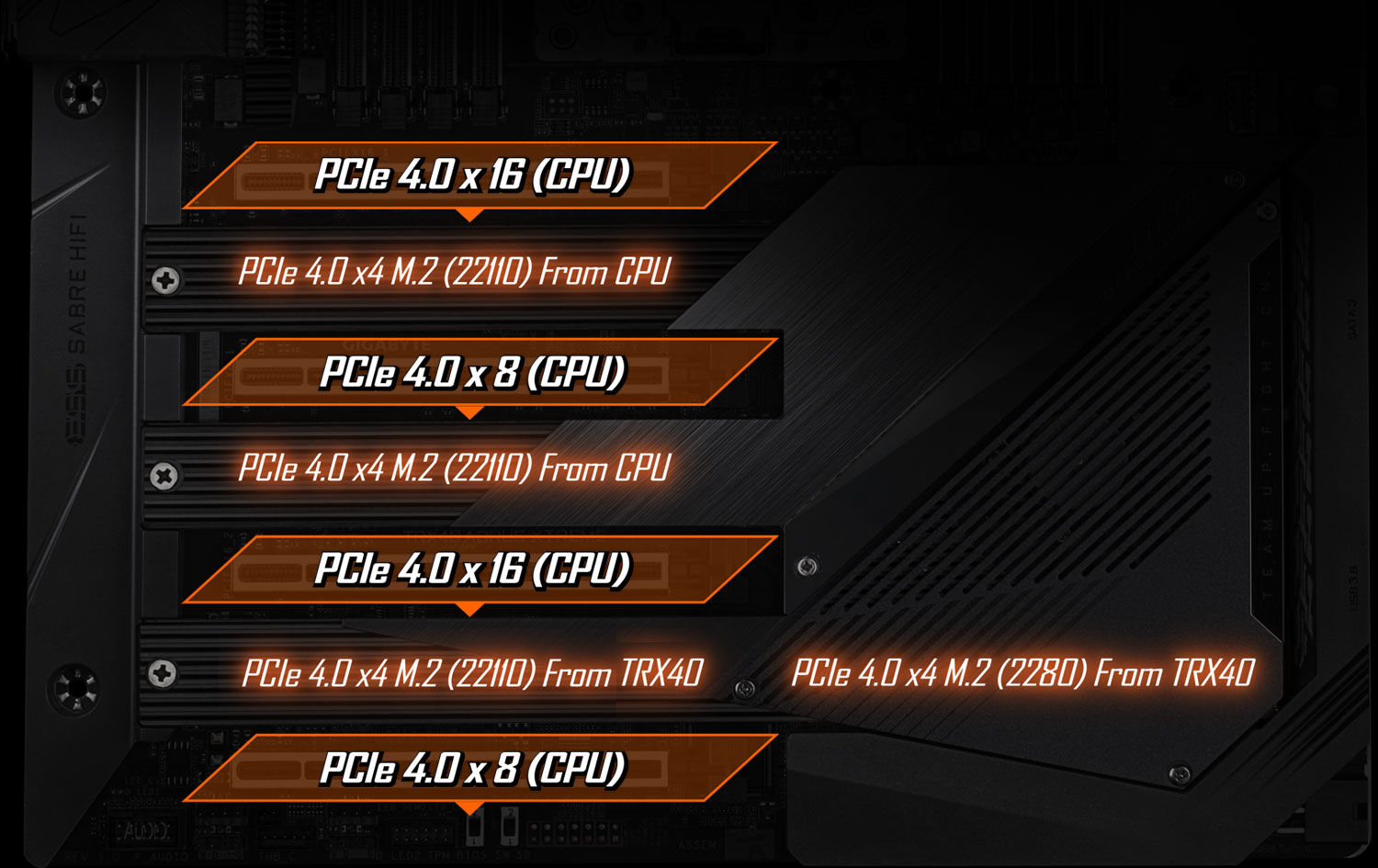 PCIe 4.0 Design
TRX40 AORUS XTREME equips several new components to ensure the best PCIe 4.0 signal quality, including PCB, PCIe Slots, M.2 Slots, re-drivers, switches that are specifically designed for PCIe 4.0. There will be no compromise on PCIe 4.0 performance.

Support for DDR4 XMP Up to 4400MHz and Beyond*
AORUS is offering a tested and proven platform that ensures proper compatibility with profiles up to 4400MHz and beyond. All users need to do to attain this performance boost is to ensure that their memory module is XMP capable and that the XMP function is activated and enabled on their AORUS motherboard.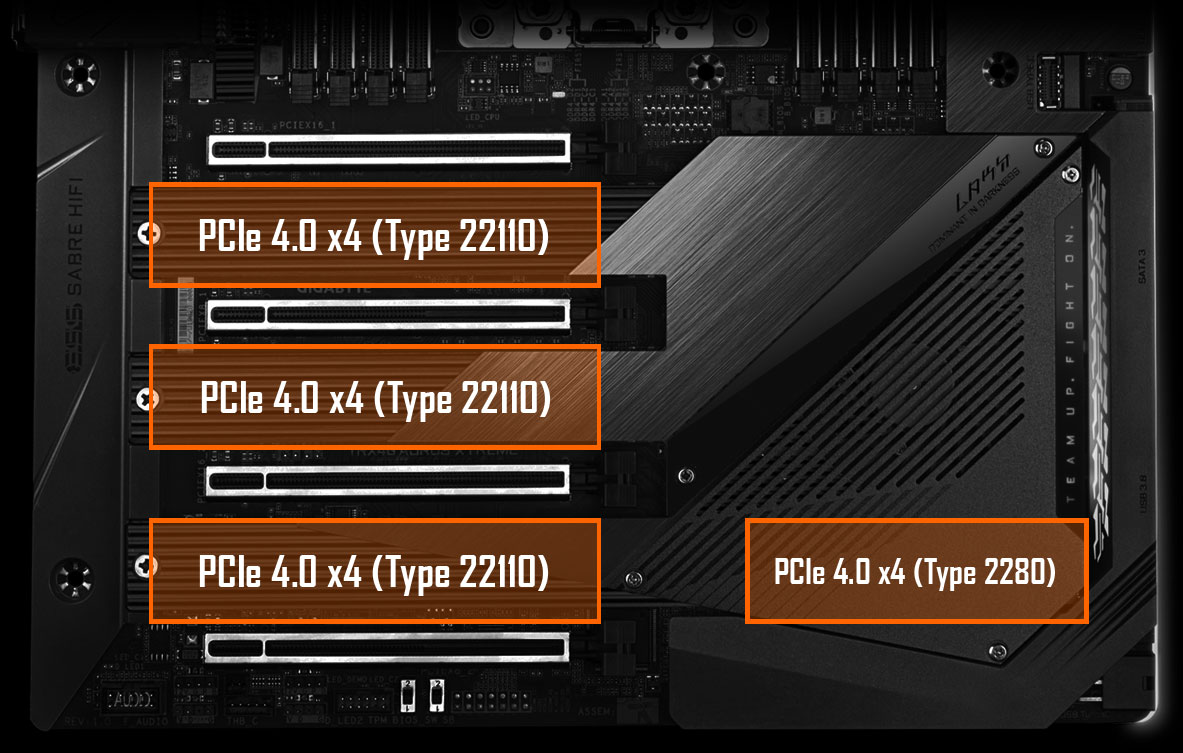 Quad PCIe 4.0 x4 M.2
AORUS Gaming Motherboards are focused on delivering M.2 technology to enthusiasts who want to maximize their system's potential.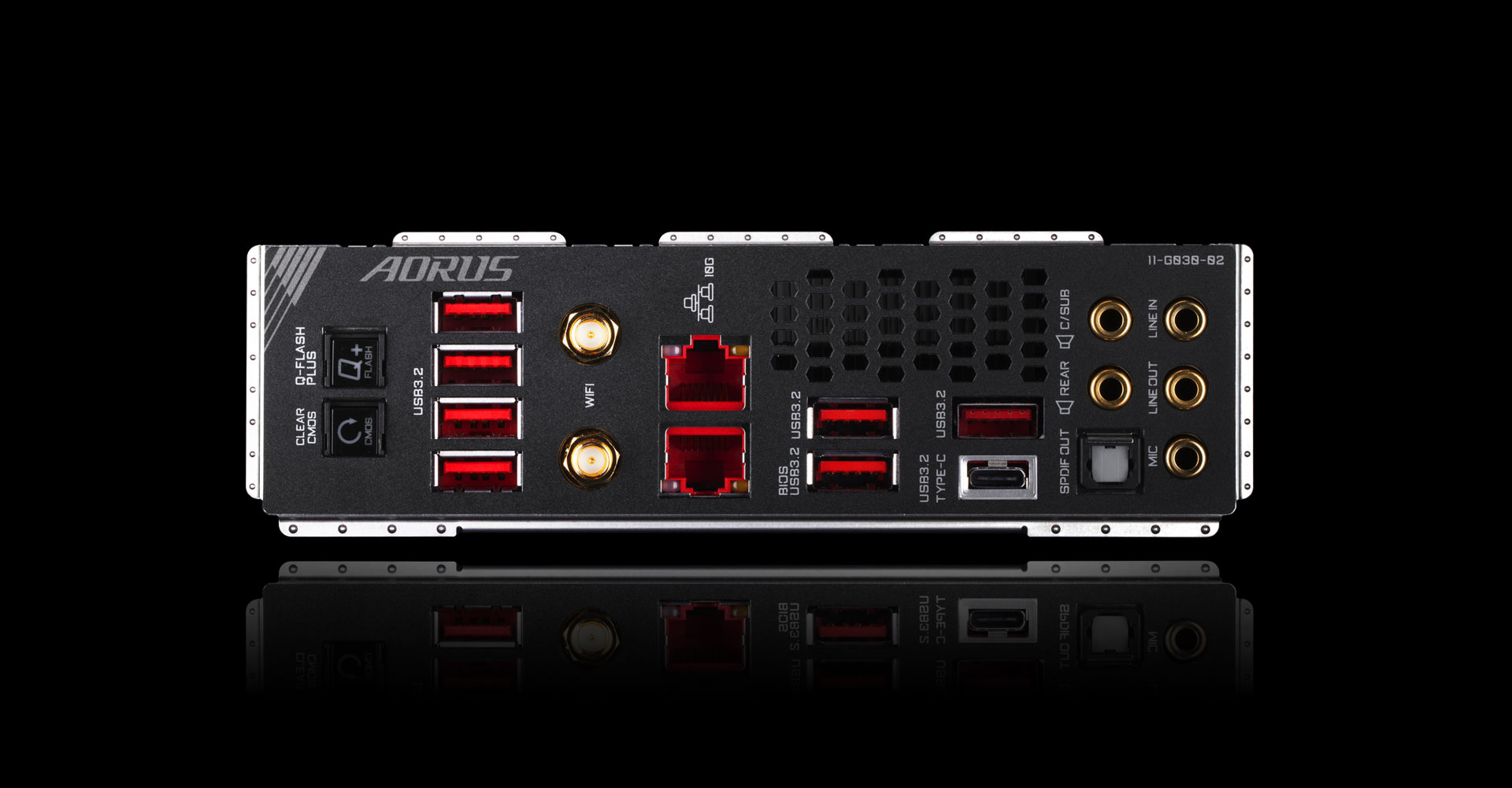 NEXT GENERATION CONNECTIVITY
A Flagship product needs to be future-proof so your system stays up-to-date with the latest technology. TRX40 AORUS XTREME provides all next-generation network, storage, and WIFI connectivity to keep you up to speed.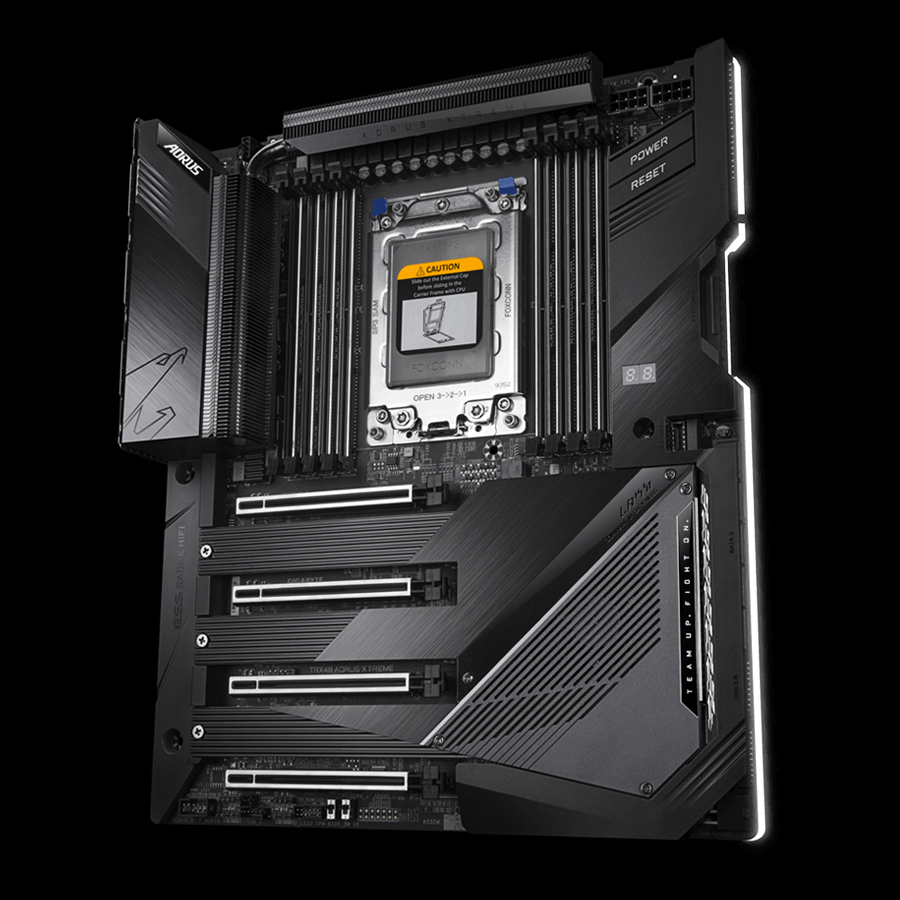 Multi-Zone Light Show Design
Now offering more LED customizations than ever, users can truly adapt their PC to represent their lifestyle. With full RGB support and a redesigned RGB Fusion 2.0 application, the user has complete control over the LEDs which surround the motherboard.